In wake of Goldman Sachs presentation, Focus Financial shares hit new lows, analyst compares RIA rollup to GM's ill-fated Hummer H-1
The roll-up's share price closed at $25.51, a steep drop from the $37 where it traded on day one -- and even below the targeted $33. But is it really the ungainly, inefficient, over-priced SUV or more the Ferrari CEO Rudy Adolf promised but thrashed by an unruly market?
Matthew Crow: If Focus had IPO'd at $18 and drifted up over the first few months to the mid-20s, it would be viewed today as a success.
---
Related Moves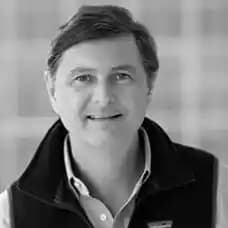 August 13, 2022 at 12:39 AM
---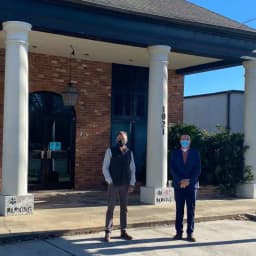 December 17, 2020 at 3:02 AM
---
---
Mentioned in this article:
---
---
---
Peter Giza
December 21, 2018 — 5:59 PM
As a platform the HMMWV, which is what the H-1 was based, wasn't a bad one. Now the implementation of the H-1 is another story. Perhaps there is a parallel here.
Brooke Southall
December 21, 2018 — 6:02 PM
I knew somebody would introduce some Hummer nuance to the metaphor. :)
Brian Murphy
December 21, 2018 — 6:18 PM
The market is discounting anything "built on leverage" and that's all that Focus (and all rollups) really are. 20%+ growth only comes along based on acquiring additional assets using debt. It's a poor business model - no real innovation to speak of, just buying assets. Emphasis should be on expanding the market to those who don't get traditional advice, not competing to buy other stodgy, old businesses. Look no further than GE for how that turns out. Anyways, in the short term, the return on Focus will be highly correlated to high-yield spreads. In the longer-term they're on the wrong end of a industry that will see dramatic change over the next 5 years.
Jeff Spears
December 21, 2018 — 6:21 PM
Focus needs to Pivot and start emphasizing organic growth. The market will reward this pivot and current and potential advisors will benefit as well. Founders and Private Equity investors have reaped a short term reward. This pivot will allow all equity holders to benefit. As your article mentions I would drop the adjusted earnings term too. FOCS is not dead yet...
Peter Giza
December 21, 2018 — 8:12 PM
(heavy elderly Saxon peasant accent) "I'm not dead yet" - sorry, couldn't resist Jeff. Would you have expected less Brooke :) The H-1 in its U.S. Army dress is a pretty cool vehicle. It's when GM thought stuffing a GMC pickup truck dashboard and seats into it where things went very wrong. When I saw the first one my immediate reaction was - WHY? And now I ask myself the same question wrt externally funded and IPO targeted rollups.
Socrates
December 21, 2018 — 10:25 PM
@Brian Murphy Could you elaborate on your insight, how does a national RIA expand market to those who don't get traditional advice? And why is an umbrella of rolled up fee based RIAs on the wrong side of the industry winds over next 5 yrs?
Brian Murphy
December 21, 2018 — 11:50 PM
@Socrates - At present the ENTIRE RIA industry (excluding digital advisors) is focused on the 20% of the population that has $100k or more in investment assets. They all use an "AUM-based" pricing model and lock users up via custodial platform relationships. Hence competition boils down to asset gathering and the game becomes gaining market share by purchasing those assets at another's expense - whether it be by purchasing other RIAs in a roll-up (as is the case here), purchasing directly through advertisement/marketing, etc. Of the remaining 80% of the population - 40% have nothing; nada, zilch. They're currently targeted by savings apps like digit, acorns, etc. 40% of the population has assets, but not enough to garner interest from advisors...hence they get no coverage. Nothing. Much of these assets are tricky - they're in 401(k) plans, perhaps annuities, savings accounts, etc. so things like Wealthfront/Betterment aren't holistic solutions. The answer to addressing the broader market opportunity is through technology and new business models. Reconsider AUM based fees, reconsider the "bundle" of products/services offered, reconsider what advisory is. i'll leave it there for now. Roll-ups are on the wrong side of the industry going forward as they are about integrating legacy service offerings and swapping assets amongst industry players - they bring nothing new to the table. They will be cast aside quickly (by clients) when next generation advisors figure out a compelling combination of the above; product, business model, distribution. Today's advisors are wedded to the notion that clients need human advisors - I suspect they don't and are just looking for the right holistic product that relieves them of that relationship effectively. I'm spending my time on that.
Peter Giza
December 24, 2018 — 3:00 PM
I agree with Brian's assessment of rollups being the wrong model longterm. But I think that thr statement that advisors will quickly become an extinct species is disproved by the bank teller. The ATM and every other digital product was going to replace the tellet and most banking employees for that matter. But here we are entering 2019 and I don't see any banks sans tellers. Personal preference, trust or mistrust of "the machine", life events, etc., throw a monkey into the wrench-works. For example, before having a family you may have no issues managing your assets. Then children come along, higher paying job with travel and greater responsibility. All of that puts big pressure on time and requires greater understanding of what it takes to build on your assets and a protest retirement. Plus humans are the only ones that can keep the system quasi-honest.
Brooke Southall
December 24, 2018 — 9:44 PM
I love when the techie talks as the pragmatist, Peter. And finishing with the quasi-honest thought is a quasi-poetic!
Randy Bullard
December 26, 2018 — 4:54 PM
Because Focus is hands-off regarding technology and service delivery with the firms the purchase, organic growth is purely in the hands of the underlying RIAs which are apples and oranges as far as their desire, means and acumen at acquiring new clients. Focus as a financial asset holding company is simply in no real position to affect organic growth.