Kate Wauck: There is literally not one similarity between our advice engine Path and dialing 3 into a call center to talk to 24 year old Nick the CFP. No one wants that,
Brooke's Note: Wealthfront is sometimes almost cartoonishly sharp-elbowed in the way it handles queries from analysts and reporters. It starts with co-founder, Andy Rachleff, and extends beyond. At the water cooler of the elbowed, everybody has an entertaining story. For now, we can all smile back and surmise that the company is still in a bad mood about having lost its first mover and market leading position to two other robo-advisors, Betterment and Schwab. And, yes, Wealthfront publicly punched both of them in the nose at least once. First: Adam Nash makes direct 'CEO-to-CEO' plea to Schwab to rethink its robo Second: Wealthfront CEO flames Betterment's 'outrageous' fees and 'abhorrent' ways; Betterment strikes back labeling the screed a Trumped-up PR play But what's more important is that Wealthfront rolls on. It's also steadily improving and remains part of a broader industry effort to crack the code of automated financial advice. The rest of the industry has pretty much reached a consensus -- for now, it seems, correctly -- that any advice solution needs a balanced blend of humans and algorithms. You can reach basic service people by phone at Wealthfront, but for the most, part Rachleff & Co. have not blinked. If the very Silicon Valley-based firm succeeds in its quest, the sharp elbows, it seems, will become part of the lore. For now, that echelon of success remains an aspiration.
In a move it's calling peerless, Wealthfront just opened its advice to non-customers at no charge, but jaded critics say Betterment, Charles Schwab & Co., Personal Capital, SmartAsset and others adopted similar services long ago. So what gives with the Redwood City, Calif.-based robo-advisor going "freemium"?
The breathless nature of the Wealthfront announcement drew skepticism because free planning is everywhere these days -- including firms willing to provide humans to answer planning-related questions, the critics contend.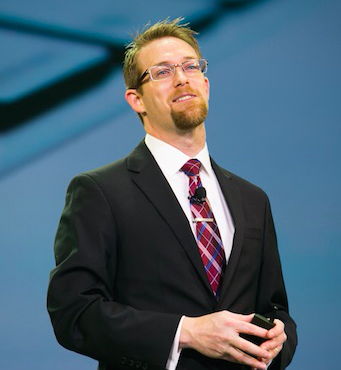 "Perhaps, it's a diversion away from investor backlash of its proprietary risk parity mutual fund and its relative performance since its introduction earlier this year," Winterberg explains.
"From my perspective, it's an attempt to capture attention through PR and the consumer's attraction to offers that are labeled 'free,'" he writes in an email. "Betterment has been offering RetireGuide for free for years, but there wasn't a large promotion, or PR push, around it."
Wealthfront sharply disagrees. It contends the quality, quantity and no-strings-attached nature of its advice means no peers can match it.
Financial planning lite ... less filling?
"There is literally not one similarity between our advice engine, 'Path,' and dialing '3' into a call center to talk to 24-year-old Nick the CFP. No one wants that," said Wealthfront spokeswoman Kate Wauck in an emailed response to the criticism.
Wauck's example of "Nick the CFP" may not be hypothetrical, say sources. Betterment has a young CFP named Nick who is widely covered in the media giving personal financial advice, showing up on CNBC, etc.
For nearly two years, Wealthfront has made its software planning available to customers for free. The key difference: Now even penniless non-customers will be able to take advantage of its financial advice at no cost, the robo-advisor announced.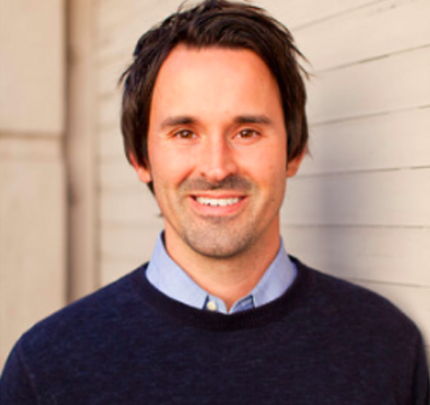 Will Trout, head of wealth and asset management at Celent, a division of Oliver Wyman, says adding free planning for all investors is significant, but he calls it "financial planning lite."
"I don't mean that in a derogatory way," he says. "On the contrary, there's a huge interest among banks and other wealth management providers in these tools, which offer the ability to spark short conversations around goals and concerns, even, and including, in the branch environment.
"Not too different from what Advizr and RightCapital have put out on the market with some success," he says.
But Lex Sokolin, research analyst with Autonomous Research of London, says the Wealthfront planning tool is a cut above competitors in some respects.
"It has some new modern elements like pulling in house prices or leveraging the spending history within a data stream," he says. "Given the advances in machine learning and data science, adding flourishes that help a client understand what's happening with relevant language is great.
"The software feels more human than ever before -- instead of printing out probabilities, it gives a user the tools to think about their finances informally," he says.
"Wealthfront clients who use Path are saving four times more than the average American every year," writes Dan Carroll, co-founder of Wealthfront in his firm's blog. The company issued a report this fall showing that there is a 28% increase in savings for a 32-year-old client who used Path compared to someone without Path.
Fewer strings
The free-advice offering may differ, as well, because it has fewer strings attached. The company told Barron's and others it would not use the sign-ups from planning as a way to generate sales leads for its robo-advisor. This free-and-no-strings stance technically takes it out of the "freemium" category.
"Absolutely not. Our millennial clients are squarely allergic to a sales-driven approach," Wauck insists.
In fact, Carroll couches his company's actions in purely altruistic terms.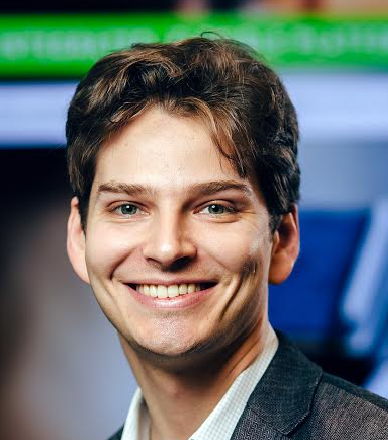 "We have the chance to scale our advice from 10 to 10-billion people without sacrificing quality. Americans desperately need access to financial planning and advice, and it shouldn't be reserved for the wealthy, or behind a paywall. Financial planning should be free," he says.
Sokolin, however, questions Wealthfront's marketing pitch. "The part about being the first ever to provide free financial planning, or the concept that planning is blocked by a massive industry paywall, is not necessarily right," he says.
For instance, Personal Capital uses its free planning as a way to generate new clients. Personal Capital generates leads through its account generation and its net-worth dashboard.
Investors get hammered by calls from Personal Capital, and Wealthfront could have an edge if it leaves investors alone, Winterberg says.
Trout is impressed with Path and says it's not a copycat of Betterment's RetireGuide. "It's got sizzle and it's really a very different product from RetireGuide."
According to the company's website, Path uses artificial intelligence techniques to provide answers to more than 10,000 financial questions instantly.
Wealthfront's advice is completely driven by its technology without human assistance. That allows the company to deliver advice and recommendations each day to 10- to 50-times as many clients as a financial advisor can handle in an entire year," the company said in a statement.
The company says it has no plans to hire anyone following its expansion of the service.
Peter Thiel marketing spiel
Still, Sokolin cautions that a computer-only planning model has its limits. "Wealthfront has committed to a software-only strategy, so they inevitably position their marketing to sound like Peter Thiel philosophy. I'd be careful believing in it."
Peter Thiel co-founded PayPal and Palantir and is a big believer in fully automated technology solutions for business services.
Wealthfront's latest ADV shows its assets at $11.4 billion. Betterment's latest ADV shows its assets are $14 billion. Schwab has $30-billion-plus in its Schwab Intelligent Portfolios.
---
---