Eric Clarke: The APIs did not previously exist.
Brooke's Note: All politics are local. How about all issues are political -- even technological ones? Now, finally, we get the good news that RIA account opening is reaching a par with robo-advisors, The biggest barrier was never technological. RIA custodians needed consumers to throw political will at them before they'd willingly mess around with handing over their account-opening APIs to third parties, like Orion Advisor Services. We can forgive the custodians because you don't just hand over an account-opening API lightly. It's a at the nexus of all kinds of security and compliance matters. Tackling the problem took critical will. Now if only RIAs could convince RIA custodians to make multi-custodial accounts easier to manage.
After two years of unrelenting pressure from RIAs and RIA software providers, TD Ameritrade Institutional has joined Schwab Advisor Services and given Orion Advisor Services access keys to the digital kingdom -- the custodial account-opening APIs needed to take a very 1990s process and put it on par with Betterment or Wealthfront.
The digital account opening--which will save hours but also give a very 2018 robo-level experience--will be available to Orion advisors in February. Envestnet/Tamarac may be a on similar track with TD Ameritrade.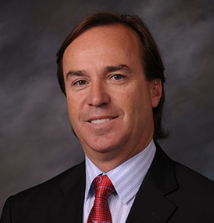 Orion and TD Ameritrade issued press releases today (Dec. 17) after reaching a certain point in a pilot process.
No Bogeys
"It's incredibly important for those of us who serve advisors to be on a par with the robos," says Eric Clarke, CEO of Orion in an interview. "We all have to bring our 'A' games." Orion administers more than $700 billion in RIA assets and over 2 million accounts.
Orion announced a similar account opening integration with Schwab back in September. Both Schwab and TD attended Orion's FUSE and worked on this hacking project. Schwab's beta test and TD's are at about the same stage.
The long-time hold-up was less technological than it was about the custodians gaining a comfort level with sharing their account APIs, according to Clarke. Account APIs involve particularly acute compliance complexities, especially because of the wide variety of accounts advisors offer, he says.
"The APIs did not previously exist," he adds. "I don't think the APIs present an additional security threat." See: Andrew Salesky's tantalizing PortfolioConnect remark hints at Schwab's technology future, and 'open' or 'closed' -- that was API question at In|Vest West 2018 RIA custody panel
TD Ameritrade signaled its pleasure with the new integration.
"Advisors on the Orion platform will reap the rewards of Orion's commitment to open API architecture," said Bob Mahoney, director, technology solutions at TD Ameritrade Institutional. "The Veo Account Opening Wizard creates a wholly digital and frictionless on-boarding experience, and we're excited to bring this innovation to Orion users."
Clarke says Schwab and TD should be pleased. "They're the primary beneficiaries," he says. "They've made doing business with them easier."
Using the Veo Account Opening Wizard, an advisor can obtain a new TD Ameritrade Institutional account number and complete the setup process without sorting through reams of paperwork. It eliminates hours or days of manual data entry.
The Wizard's file-fee, drop-off feature also allows advisors to process fee information more quickly, spreading it to more advisors. It also reduces the likelihood of NIGO [not in good order] errors from repetitive, manual re-entry.
Orion users also get advance notice from TD Ameritrade Institutional about client opening activities.
Schwab aussi
Schwab Advisor Services made a very similar announcement with Orion back in September.
"The roll out of digital account open and the deeper integration with Orion is the latest example of our ongoing efforts to digitize the Schwab custody platform so that it is a secure, efficient, and simple user experience for advisors and their clients," said Andrew Salesky, senior vice president and head of digital advisor solutions, Charles Schwab in the release.
---
---
---
Peter Mallouk
December 19, 2018 — 3:54 AM
Eric and his team are solving a problem that will go along way to make things much easier for clients and advisors.