Abby Johnson continues to put her stamp on Fidelity as price war with Vanguard continues.
Brooke's Note: It sure looks like check, if not checkmate. Vanguard Group seemed to command the board in its cagey asset management chess game with Fidelity Investments -- more passive mutual funds, more ETFs and much lower prices. Could it be that Fidelity's answer to that disadvantage was staring it in the face all along -- to simply go even lower? Possibly so. Vanguard, it turns out, has a strange vulnerability. While it has an incredible ability to go low on price, it also has no ability to go super low. Fidelity is going super low. Vanguard can only shoot to break even. Fidelity can afford to lose money on both a micro and macro basis -- at least for a while. So the Hatfield v. McCoy rivalry has its new chapter. But the worst news may not be for Vanguard, but for all those other asset managers, including BlackRock. With even less scale, more dependence on advisors and no other lines of business that can make up for an asset management squeeze, they'll be eating beans instead of Cod.
Abby Johnson's all-out price war appears to be yielding at least short-term results against Vanguard Group and other competitors as she ramps up Fidelity's cost-cutting binge to finally include advisors with new bargain-basement, index-tracking, model portfolios.
The Fidelity CEO's willingness to undercut its more halo-wearing rival from Malvern, Pa. on fees raises the possibility -- unthinkable even a couple years ago -- that Fidelity could flip the script and become the overwhelming aggressor on pricing. See: Vanguard Group, set to gather $300 billion in 2015, is crushing it on every level but could it succumb to its own success?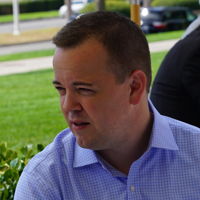 With its internal financial engineering, Fidelity is now doing Vanguard one better. Its model demands only that it keep losses on asset management at reasonable levels.
Fidelity can make up for those losses and much more by its proximity to the assets that get lured in -- though the strategy has limits, says Will Trout, senior analyst at Celent, via email.
"Both Fidelity and Vanguard have built-in costs, for example, around fund structure that they can rationalize before they sell at zero."
Fidelity is both upmarket at the wealth management level and downmarket administering assets -- and sideways with asset management products with fat profit margins to support the bottom line.
"Fidelity has decided to go straight at Vanguard and their other competitors on low cost, and prove that they can use scale to drive [growth]," says Aaron Klein, CEO of Auburn, Calif.-based risk management and model marketplace vendor, Riskalyze, via email.
The message is loud and clear, Klein adds. "Johnson's not about to cede an inch of ground to Vanguard."
In fact, Vanguard acknowledged there are limits to how far it can cut costs. See: Vanguard Group Makes Big Move on RIA Custody by Ending Commissions on 1,700 ETFs in Bid to Become Walmart of Financial Services
Vanguard's big admission
Pricing decisions are made "in direct connection with scale, growth, and cost to serve," Emily Farrell, the firm's head of US PR, told mutual fund magazine Ignites.
Johnson sees weakness, and intends to capitalize by further shaving margins to outgun its rival, says a source with strong ties to Fidelity, via email.
It won't go so far as to become a loss leader, but Fidelity thinks it has Vanguard on the ropes on price, the source states. "These [pricing] changes will continue to put pressure on Vanguard's revenue -- it's a tough spot given their ownership structure."
Fidelity has a real strategic advantage, says Eric Clarke, CEO of Omaha, Neb.-based Orion Advisor Services, via email.
"In simple terms, its like a grocery store putting the gallon of milk in the back corner. Odds are, you are going to pick up a few other goods before you leave the store."
One of the grocery staples investors invariably buy is money market funds, and Fidelity is suddenly raking in profits and building market share in this long-dormant category. Money-market funds charge on average about .27%, or several times what many ETFs charge.
Fidelity grew money market balances by $50 billion to $629 billion as of Oct. 31 — almost double the inflows of rival, Vanguard Group, according to Crane Data. Its market share now stands at 20%.
"Some of the smaller players have exited and we have been the beneficiary of that," Tim Huyck, chief investment officer of money markets at Fidelity told Bloomberg.
Fidelity is also the beneficiary of 20 million online investors who park cash in money markets after selling stocks and other securities.
In October, the most recent month for which data is readily available, Fidelity outsold Vanguard by more than 40% in the US across funds, according to Morningstar data. A large swathe of Fidelity's best-selling funds were those with reduced fees. According to Bloomberg, 97% of passive investments made in 2018 went to funds that charged no more than 20 basis points (bps).
Hard math
Fidelity brought in $6.6 billion to its non-ETF funds, whereas Vanguard took $4.6 billion. In contrast, BlackRock's retail funds lost $890 million.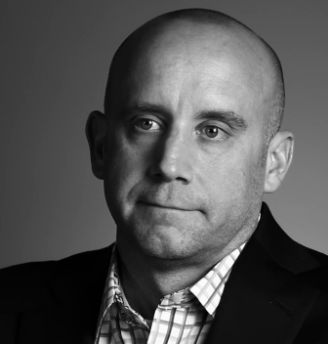 Although BlackRock's mutual fund flows took a hit, it's not a huge concern, says a source with connections to the firm. "Don't think they're hemorrhaging money; they've got $63.4 billion dollars in net ETF inflows since Fidelity's first zero-fee announcement in August."
Since rolling out the zero-fee funds, the total AUM for all four has continued to grow. Fidelity's "free" funds topped $2.4 billion at the ended of November, the most recent figures available. That's up from $1.908.6 billion as of Oct. 31 and $1.536.6 billion (through Sept. 30). In all, the funds provide market exposure to more than two-thirds of industry index assets.
On a fund-by-fund basis, the Fidelity Zero Total Market Index Fund is still the leader. It had $1.642 billion in assets as of Nov. 31, up from $1.348 billion as of Oct. 31, and $753.5 million through Aug. 31. The Fidelity Zero International Index Fund had net assets of $477.6 million as of Nov. 31, up from $390.9 million in October and $234.2 million as of Aug. 31, according to figures provided by Fidelity.
The Fidelity Zero Large Cap Index Fund had $181.17 in net assets as of Nov. 31, compared with $102.6 million in net assets for October, and the Fidelity Zero Extended Market Index Fund had $110.11 million in net assets as of Nov. 31, up from $66.90 million in net assets as of Oct. 31.
Charles Schwab & Co.'s figures for the month are in the black, but the firm has yet to break out its mutual fund inflows from its overall inflows including ETFs of $14.9 billion.
As to how low costs can go, the jury is still out, as it is on whether close to zero funds are really what investors want, says Erin Montgomery, Schwab's director of corporate public relations, via email.
"Some investors like the idea, yet others tell us they remain skeptical and prefer to have greater transparency into how they pay," she says. "Clients should not be required to make trade-offs between pricing, quality and service."
Empire strikes back?
If Vanguard was aloof last fall when Fidelity rolled out four zero-fee index mutual funds, the latest price-cutting has not gone unanswered by the $5.2 trillion asset manager. See: Abby Johnson's zero-fee play for millennials gets to $1 billion in one month but Vanguard, BlackRock and Schwab say piffle; Note, RIAs need not apply
On Nov. 19, Vanguard cut the minimum investment it requires for its 38 Admiral Shares index funds from $10,000 to $3,000. Its CEO, Tim Buckley, claimed value was in the firm's blood in the release.
"No other firm in the industry has demonstrated Vanguard's track record of delivering cost savings and value to its clients," he said.
The 38 impacted Vanguard index-linked funds held a combined $2.1 trillion in assets across share classes at the end of October, according to Morningstar Direct data. Vanguard also plans to add Admiral shares to five index funds that currently do not offer them, according to research by Ignites.
Yet despite claims in several publications that Vanguard's move is significant, the Fidelity-linked source dismisses its impact.
"Fidelity is clearly beating Vanguard on overall value from a price and customer service perspective ... [but] it's not an apples to oranges comparison," the source states.
"In August, Fidelity announced a price cut for approximately 70% of its index assets and there's no investment minimum. Vanguard's move will give only approximately five percent of the assets in these funds a price cut, and it still requires a $3,000 minimum ... [it's] a very small impact for a lot of fanfare," the source explains.
But it's a mistake to count Vanguard out, Daniel Wiener told the Financial Times. "If you held my feet to the fire, I'd say that within a month or two Vanguard should be back on top."
Wiener edits a newsletter that tracks Vanguard, and is chairman of Newton, Mass.-based Adviser Investments, an RIA managing $5.3 billion with "particular expertise in Fidelity and Vanguard mutual funds," according to its LinkedIn page.
Fierce war
Index-tracking model portfolios are then the latest product line to get the Fidelity price shock treatment, where the motto is do everything at scale then sell it at a discount.
In mid-November, the $2.6 trillion custodian, asset manager and mutual fund giant rolled out five ultra-cheap model portfolios for advisors with management fees as low as 1.5 bps, undercutting rival the Vanguard Group's cheapest fund by 9.5 bps.
Fidelity is the second largest provider of index-tracking mutual funds in the United States after Vanguard. With $450 billion in mutual fund assets already under its management, it's betting that advisors -- eight out of ten of whom use use model portfolios, according to Cerulli research -- will find bargain-basement prices so enticing they'll shift assets from rivals.
Grabbing a big slice of the $840-billion Cerulli expects the managed-accounts market to grow by each year is also firmly part of the equation, according to Fidelity.
But it's not just Vanguard and its $770 billion in mutual-fund assets that Johnson's firm has targeted. San Francisco-based Schwab, and $6.3 trillion New York-based asset-management giant BlackRock are also in the mix. BlackRock manages $3.7 trillion in institutional index-linked funds and ETFs. It declined to break-out what proportion of its business was in mutual funds.
Indeed, the four firms have, for some time, been jostling for position in a tit-for-tat pricing war where the latest battleground is management fees.
If BlackRock got more heavily involved in mutual funds it could really shake things up, says Trout. "Both Vanguard and Fidelity are casting a wary eye on [BlackRock]." See: BlackRock poaches a DFA big to head its efforts to get RIAs to use iShares and connect more to BlackRock itself
That said, as Fidelity increasingly bares its teeth under Johnson's stewardship, the marketing war has been fiercest with Vanguard -- a fact not lost on Fidelity's vice president for communications, Nicole Abbott.
Fidelity has doubled its index mutual fund assets, cut index mutual fund pricing by nearly 50% over the past two years, and beats Vanguard on price across the board, she says, via email.
"Now, 100% of Fidelity's stock and bond index mutual funds and sector ETFs have total net expenses lower than all of Vanguard's comparable funds available to individuals, advisors, and institutional investors," she says.
Force majeure
In what amounts to a show of force, Fidelity continues to slash prices by leveraging a combination of its scale and the fact that it doesn't need to pay license fees to third-party index firms like the S&P or MSCI.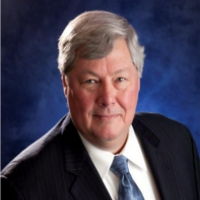 Moreover, nobody has more places for a loss to lead than Fidelity. It has $7.4 trillion in assets under management or administration and serves nearly 30 million people, 23,000 business and 13,000 financial advisory firms, according to Fidelity's data.
It's ability to roll out cheap model portfolios is also boosted by the fact the bulk of the funds they contain are already discounted in-house, a fact that could open the firm to accusations of actively choosing cannibalization over innovation.
But the idea of a race to the bottom is overblown, let alone one that anyone can win, says Trout. "Call me an iconoclast, but I see this fight playing out as 'coopetition,'" he says. "At the end of the day, I don't think either Vanguard or Fidelity wants to see a race to zero, let alone win that race."
Fidelity has its own problems too, says the BlackRock-linked source. Its advertising spend speaks volumes, and suggests Fidelity's getting in less net new business than they want, the source states.
"BlackRock put out a press release on Oct. 23, and it's already raised $1 billion in net new business. Fidelity is all over TV; you'd think they were selling cars or soda."
The majority of index fund flows at Fidelity this year have been in non-zero funds. Fidelity declined to break out any supporting figures.
Overrated response
In fact, Fidelity's latest move to undercut the market for index-linked model portfolios is just part of a wider budget strategy, says Abbott.
"In addition to the ZERO Index Funds, the other changes we announced [recently] were zero investment minimums on Fidelity retail and advisor mutual funds and 529 plans, zero minimums for account opening, zero account fees, zero domestic money movement fees and significantly reduced index pricing."
In the firm's latest release, Fidelity bullishly asserts that it "beats Vanguard on expenses on 18 of 18 comparable stock and bond index funds, across all Vanguard share classes with a minimum investment of less than $3 billion."
Previously, Fidelity has also stated that it beats Schwab on nine-out-of-ten comparable funds.
It's not that simple, says Farrell. "Vanguard [is] the home of low-cost investing ... [it's] core to who Vanguard is structurally, philosophically and strategically."
Philosophy or no, Vanguard is hurting, says a source who prefers to remain anonymous in order to speak candidly.
"As Fidelity closes the index-fund-flows share gap with Vanguard, Vanguard's had less revenue to invest back into the business, particularly with regards to their technology and customer service, which are two pain points for them," the source says.
That said, in the battle to be the lowest-cost, index-fund provider, BlackRock is Fidelity's closest rival, according to research by Ignites. Vanguard is only fifth on Ignites' list and Schwab is seventh.
Added pressure
Cut-price funds, discount model portfolios, and near zero products would have been anathema to Abby Johnson's father, Ned Johnson, Fidelity's former CEO. He toed the line on being the best value -- not the cheapest. But in recent months, Abby Johnson, who took the CEO reins in 2014 and added the chairman title in 2016, is revealing where her long-term strategy differs from her father's.
She's going to keep putting pressure on rivals' revenues, not least Vanguard's, by hacking back Fidelity's fees, says the Fidelity-linked source.
Put simply, Johnson's betting that Fidelity can bear greater price-cuts than its rivals at the present time, and she may be right, according to analysts.
"They [Fidelity] own a brokerage, they own their own fund administration and run their own DTC [depository trust company]," Bob Tull of Robert Tull & Co. observed in previous RIABiz coverage of Fidelity. Tull is a veteran ETF consultant in Philadelphia who's played a role developing hundreds of exchange traded funds.
Fidelity has a broad menu of infrastructure that provides the foundation for running zero-fee funds and cutting prices on other fronts, he explains.
"They'll be leveraging all their infrastructure," Tull says. By ramping up assets under management and administration, the per-unit expense of the fixed costs go down.
It is, however, far from a given that advisors will end up flocking to Fidelity's latest model portfolios, since a number of open-end index funds and their exchange-traded counterparts have been charging close-to-zero fees for some time. The Schwab US Broad Market ETF (SCHB), for instance, costs investors just 0.03% in fees.
Indeed, though shaving off a few more basis points might confer bragging rights, in practical terms the savings on zero vs., say, three bps is trivial for all but the largest investors. On a $100,000 portfolio, for instance, reducing the expense ratio to zero from 0.03% saves only $30 a year.
Nevertheless, rivals are on notice, because Johnson's cut-price approach is putting a strong stamp on Fidelity, says Klein. "It's a bold strategy, but Abby is starting to get that reputation."
---
The five model portfolios, Fidelity's Target Allocation Index-Focused Model Portfolios, are primarily invested in Fidelity's index-linked mutual funds, and combine active and passive investments, with the emphasis on the latter. At present they are available through Chicago, IL.-based outsourcer Envestnet and Fidelity's Managed Accounts service.
During research for this article, Fidelity emphasized that although its zero-fee funds are cut-price, that overall they are not packaged as loss leaders.
---
---
---