Scott MacKillop: Anyone ever involved in fundraising for a new venture knows how time consuming and emotionally draining it is. Now that we are financially secure for the foreseeable we can focus on the positive aspects ... I have a smile on my face again and my creative juices are flowing.
Brooke's Note: There are low fees, high fees, hidden fees, transparent fees, performance fees and maybe a few others. What they all share is a bias against people who invest larger balances. The XY Planning Network is countering this trend on a larger level. As many of his RIAs hit critical third year, Michael Kitces uses XYPN Live event to signal his startup's market power is catching up to his mind share On a one-off basis, advisors like Bason Asset Management's James Osborne are doing it, too. James Osborne makes a waiting list part of his new RIA's business model after 18 months -- with client care and mountain biking in mind They use flat fees or capped fees. The big upside is fairness that consumers will eventually reward. The downside is that revenues get capped in the meantime. It was the latter that gave Scott MacKillop a few anxious moments in his First Ascent venture as it burned more cash than planned. But the former -- its market differentiation -- is what landed him the $1.5 million that may get him to break-even and beyond. With an Envestnet distribution deal in his back pocket, MacKillop isn't feeling the need to hide just how pleased he is to have bought himself a giant financial reprieve.
Scott MacKillop is euphoric and he admits it.
On Nov. 14, after an "emotionally draining" two years schlepping from investor to investor, the CEO of First Ascent Asset Management finally bagged $1.5 million in Series B funding from inside and outside investors.
"I have a smile on my face again, and my creative juices are flowing," he says.
First Ascent's financial crunch is a function of its ambitious business model. In essence, it's trying to provide separately managed accounts (SMAs) backed by top-level research for an unheard of $500 flat-fee per client, or $1,000 per household, no matter how large their portfolio. See: Scott MacKillop applies shock-and-awe pricing to SMA market to good effect after merely lower fees left RIAs flat.
In contrast, more traditional separate accounts charge around 1.1% to 1.6% of a client's assets under management, according to the New York-based Money Management Institute (MMI).
That said, the MMI considers these to be all-in fees that include charges for investment management, overlay management and advisory services. It does not break out investment management costs from advisory services. See: Why mini-TAMP EQIS just got a maxi private equity infusion after judicious scavenging of Curian.
A target the firm had expected to reach one year earlier was finally hit this past July. First Ascent crossed the $100 million threshold in client assets. But the sum was held in just 558 accounts, yielding about $280,000 in revenues, based on the firm's flat-fee pricing. First Ascent needs roughly 2,500 clients to cover its costs.​
Sharks circling
Pretty much everything's been going right, but there simply wasn't enough cash, says Emmett Daly, a First Ascent investor, and a principal at NYC investment banking firm Sandler O'Neill and Partners, via email.
"[First Ascent's] expenses are well-known at this point and they are on target to meet their goals [but] they just needed the fuel in their tank to get there," he says. "Now they have it."
The sharks were circling, says MacKillop.
"We never got to the point of needing to sell the firm, although we did get some inquiries from possibly interested buyers ... [but] we always knew we would need a large infusion of outside funding ... the pressure came from the fact that raising the funding was taking longer than expected."
But since the immediate cash crunch has been addressed, so too has "uncertainty" about First Ascent's future, adds chief operating officer Karen Garcia, via email. "The funds raised should fill our technology and staffing needs and get us to profitability ... [but] we have to continue to get the word out."
To date, First Ascent has been funded by six private investors, MacKillop, himself, and his family and friends. But he still needed cold, hard cash and was finding it hard to come by.
Pressure was increasing from his initial backers, he explains.
"[They] continued to fund the firm while I looked for big funding. That was the source of the pressure," he said.
Wearing 'Mink'
Ten investors contributed to this latest funding round, including MacKillop; Daly; private equity investor Rick Patterson; and Zohar Swaine, president of RIA consultancy Mink Hollow Advisors. Of these, six are prior investors.
Swaine is the only new investor willing to put his name on the record, but at least one of First Ascent's new backers is an unnamed family office, according to the firm.
In total, First Ascent has raised just shy of $4.4 million over two funding rounds.
Fortunately, First Ascent finally started booking the kind of assets that attract investors.
As of mid-November, the total value of assets under First Ascent's management stood at $160 million, a 60% bump in four months, despite falling asset values.
A further $65 million in 401(k) assets is imminent. Unlike the bulk of First Ascent's business, its 401(k) clients are charged on percentage basis, albeit a measly 5 basis points.
The momentum is finally there, but there's always a risk in counting chickens before they hatch, says MacKillop.
"Such is the state of perpetual uncertainty in which I live ... We should triple our AUM by year-end, and could quadruple our assets, if we actually hit $300 million, [although] that is far from a certainty," he says.
Getting closer
One part of the strategy to reach that number has been to actively pursue third parties to sell First Ascent's products. But just like it's been hard to raise funds, it's been tricky to convince firms like Envestnet that First Ascent has staying power.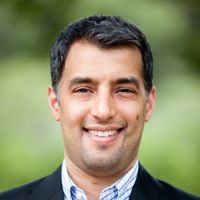 But if MacKillop says his firm has now hit critical mass and convinced the Chicago-based outsourcing giant to sell his products.
First Ascent's SMA products went live on Envestnet's systems on Nov. 9, bringing the number of firms offering its strategies to seven, including Wakefield, Mass.-based Vestmark, West Palm Beach, Fla.-based SMArtX, and Chicago-based Oranj.
Its flat-fee model is "unique," Estee Jimerson, managing director, and head of asset manager distribution at Envestnet, said in a release.
Indeed, now that Envestnet has decided First Ascent's up to scratch, MacKillop anticipates a bump of up to $400 million a year to his firm's AUM.
"Since we are still the only flat-fee portfolio manager that I know of, we should stand out on Envestnet's platform. I think we will get lots of attention," he says.
"Our early years were all about introducing a new business model to the world and trying to convince people we would be around for the long haul. After three years of demonstrating that we are for real, our growth is accelerating. Our goal for the end of 2019 is about $900 million," he adds.
Earmarked for growth
As well as staving off immediate existential worries, First Ascent's latest fund raise is earmarked for marketing, staffing and software development.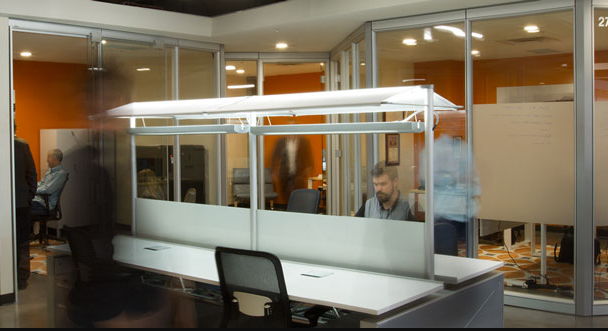 But the firm needs marketing most of all, says MacKillop.
He acknowledges that his sales staffers "have never gotten on an airplane to meet with an advisor."
"We work with about 80 RIAs now, but we want to get the word out more … it's a noisy world and reaching them takes significant resources ... [and] now that I'm not dialing for dollars, I'll have more time to devote to it."
First Ascent generates sales leads from RIAs through blogging, podcasts, webinars and conference talks. It also plans to build a new website and produce videos led by director of communications and former filmmaker Ben Sullivan.
Keeping the overhead low by staying primarily digital and remote is, in fact, part of the firm's modus operandi, from its Orion Advisor Services outsourced back-office and advisory software; to its robo-style focus on passive investments.
First Ascent's staffers work in a converted warehouse, sharing space with an Uber office, a yoga studio, and a few dozen technology firms, and MacKillop has yet to pay himself a salary. See: My 10-year journey from a BoA call center to establishing a solo $73-million AUM RIA.
It employs seven full-time and two part-time staff. Five "outside independent members" sit on its investment committee. Two hires are planned for early 2019.
First Ascent's investing approach doesn't include stocks and bonds in its SMA strategies. Rather, it focuses on ETFs and mutual funds. It also offers tax management, inclusive of tax-loss harvesting for all portfolios.
About 75% of First Ascent's portfolios are passive, and 25% are active. See: Schwab snares its first clients for ETF-only 401(k)s as one of its 401(k)-focused RIAs defects to TD Ameritrade.
Over the longer term, the deep-discount strategy First Ascent pursues could prove highly competitive, according to analysts.
Hussain Zaidi, CEO of NYC financial planning software firm Advizr, is indicative of how people react to the business model.
"A flat fee asset manager? That's interesting," he says.
---
---
---