News, Vision & Voice for the Advisory Community
In very all-Silicon Valley deal, start-up's CEO Alap Shah got former myCFO director as customer then convinced him to back his venture to the hilt
November 8, 2018 — 7:17 PM UTC by Lisa Shidler
Brooke's Note: RIAs are rising. Asset managers are falling -- largely because RIAs are moving assets to passive investments. Hedge-fund managers are hanging in there by being ultra-active, so to speak. So what would happen if some RIAs could mimic hedge funds' constructive hyper-activity and take some of their business? Well, first they'd need access to the same kind of data hedge-fund analysts get, and they'd need to be able to access it cheaply and efficiently wherever they go. Sentieo seems to really be getting places in that niche. Maybe, this is a last active management gasp? Or maybe it's part of a pendulum swing.
A San Francisco-based startup has raised $19 million in new money from investors who are buying its pitch that RIAs will need a research robot, instead of a Bloomberg terminal  -- in part because it fits into your pocket. 
Sentieo, founded in 2015 is the real deal, says Mike Alfred, co-founder of Brightscope, a 401(k) plan tracker and co-founder and chief executive of Digital Assets Data Inc., a startup research house for crypto-currency.  "It's possible that Sentieo could sway advisors away from Bloomberg terminals." 
But Alfred adds: "Do most RIAs use Bloomberg?"
Sentieo, a firm with 700 clients in its third year of existence, can use artificial intelligence to screen more than 20 million pieces of data, and the distilled results can be pushed to an iPhone.
"Our users have highly demanding travel and meet clients," says the firm's co-founder Alap Shah. "We have to make sure everything available on desktop is available via mobile."
Research competitors are made up of robo-advisor engines that instructed security purchases for hundreds of billion in assets in 2018. But Sentieo has the flexibility in how it looks at research to go beyond broad-brush decisions typical of robots, Shah says.
"Robo is just algorithms augmenting what humans do. They are doing it for passive asset allocation. Our algorithms will help you add new stocks and rebalance your portfolio, and we're focusing on a different set of the algorithm pie. We're not just driving asset allocation decisions like robos."
Built for efficiency
For instance, an RIA, or investor, could search "tariffs" on a Google search, but Shah says they'd only get a tiny piece of the puzzle. His firm draws data from public sources and private sources behind paywalls.
"This system is built for efficiency, and that's where we shine. If you're an RIA, you can find a search and a trend about product expectations with Tesla or another firm. You can get these searches pushed right to your inbox of your phone," he says. In other words, you can set an alert for information pairings -- like Tesla and tariffs.
Hedge funds make up 90% of Sentieo's current clients, and RIAs make up the rest, but Shah anticipates attracting more RIAs in the coming months. RIAs currently using the company's research capability include Oxbow Advisors, Riverwater Partners, RGA Investment Advisors and Selective Wealth Management, Sentieo says.
"This (Sentieo) seems like a very valuable product for hedge funds and other more active investors," says Alfred. "I have heard nothing but positive things about Sentieo and think they are definitely a firm to watch."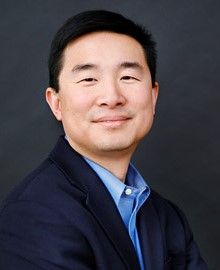 Morningstar also offers similar research. The Chicago data tracker recently paired up with Mercer to provide the HR firm's health, wealth, and consultancy data through its own research system.  See: Morningstar throws more money -- and loses one of its own -- at keeping its stake in a Bloomberg-lite venture intact 
Spokesman Dermot O'Mahony declined to comment. Bloomberg did not immediately reply to emails seeking comment.
Sentieo executives declined to state the costs, although a Techcrunch.com article stated that firms pay $500- to $1,000-per-month for Sentieo compared to about $21,000 annually for a full Bloomberg terminal subscription. FactSet and YCharts are also in the game, underselling Bloomberg. See:  After winning Merrill Lynch, FactSet CEO Phil Snow is challenging Big Data for downmarket RIAs, but convincing them to buy a box is an up-sell nightmare YCharts was recently selected as a partner of Dynasty Financial partners.
Shah, a former hedge fund analyst, says his firm's new system easily beats the old ones at firms such as Morningstar and Bloomberg.
"It's much more modern. If you look at the older competitors, they built theirs 10- to 15-years-ago and mobile came along, and they tried to package the most important stuff from the desktop to mobile. But for us, we built this into mobile, so you can jump back and forth," he says.
While he says it's true an advisor can set up a Google alert, his system provides a wealth of data because of the powerful algorithm his firm uses. It opens the search to millions of pieces of data.
His firm provides research right now on more than 60,000 equities. It takes about 30 minutes for a basic training session, he says. Once an advisor has the data, Shah says, his firms' technology allows advisors to make that information easy to find on a smart phone.
Delivering value
Sentieo has 160 staffers spread across its headquarters in San Francisco and offices in New York and India. Shah hopes to double that number from this funding round. "It's a growth round. We'll be hiring aggressively around sales and marketing. We want to get in front of a lot of people,"  says Shah, who founded the firm with his brother, Naman Shah.
He anticipates hires will also work in customer service, engineering and data science.
The lead investor in this round was private equity firm Centana Growth Partners, a $250 million private equity firm founded in 2015 and aimed at financial technology. Centana is a Sentieo customer. In all, Sentieo has now raised $25 million.
"We have been continually impressed by the strength of Sentieo's product and the quality of their team, as evidenced by the enthusiasm of their customers and the clear, strong value being delivered," said Eric Byunn, partner at Centana Growth Partners in a statement.
"We are incredibly excited to join them as they grow into a major player in the financial research technology industry, a market that is long overdue for the kind of innovation that Sentieo is providing," he added.
Shah, 37, a Harvard graduate, says he knows the type of research hedge funds desire because he's worked on research for firms such as Novantas and also worked at hedge funds Viking Global and Citadel. (Viking owns Greg Fleming's Rockefeller roll-up.) Recruiters salivate as Greg Fleming completes marriage to Rockefeller & Co. to fill 'HighTower' void but now begins the wait for a business model
Active investors will like Sentieo, but passive investors will likely seek other options, Alfred says.
"More passive RIAs may be less interested as they aren't doing a lot of primary equity or bond research," Alfred explains.
Getting passive investing activity
But Shah says his firm has begun to get interest from passive investors.
"We started with active investors, but we've gotten more clients that are passive focused. There is a different set of data and tools we're building out for that workflow," he says.
"Passive investors are still monitoring work flow and positions and they still need a lot of market data, and they need it on the go, and they want it mobile, and they want to share it with clients, too," he adds.
---
---
Share your thoughts and opinions with the author or other readers.
---