News, Vision & Voice for the Advisory Community
The Brooklyn, Ohio firm doubles its assets to $144 billion, adding USAA's $69 billion to Munder, RS Investments, Harvest and other assets --Brooklyn where?
November 7, 2018 — 9:27 PM by Brooke Southall
Brooke's Note: Here's a roll-up play operating under the radar. But no more. A group of shrewd executives in a Cleveland 'burb has a plan, a pile of debt and now a marquee deal. If this deal works out, the sky is the limit. But if you listen to the 47-minute analyst call, you'll be struck by which questions didn't get answered as much as the ones that did.
Loaded to the gills with debt, Victory Capital is paying $1 billion -- $850 million guaranteed -- for USAA's mutual fund business with a bet based on a belief that USAA has a great brand but did a lousy job of marketing its funds on the investment side.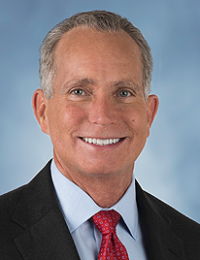 The Brooklyn, Ohio roll-up firm, founded in 2013, is borrowing $1.4 billion to buy $69.2 billion in assets under management in 53 investment funds from the San Antonio, Texas insurer.  Less than half the assets in USAA Asset Management Company are active equity funds. Excluded from the deal are $11 billion of "managed assets," which may be USAA's wealth manager.
The play hinges on Victory's ability to digest the USAA deal. If it can pull that off, it can begin to run the table with the dozens of nervous mutual-fund firms with good brands and investing, but declining businesses.
"I think we're as well-positioned as anyone to be a consolidator in the business," says Victory CEO David Brown. "This shows the kind of quality (brand) we can attract to this platform."
Victory Capital's $1.4 billion in loans also covers its pending purchase of Harvest Volatility Management, which had $12 billion in assets under management as of July 31. It manages derivatives from New York City.
Victory has already bought 11 other brands, including RS Investments and Munder Capital.
Peppered with questions
Multiple Wall Street analysts on a call today (Nov. 7) with Victory executives peppered them with questions about how fast they could pay down all that debt. Victory execs bristled at the questions, declining to answer other than to say: "We've operated at these levels [of debt being three times equity] before."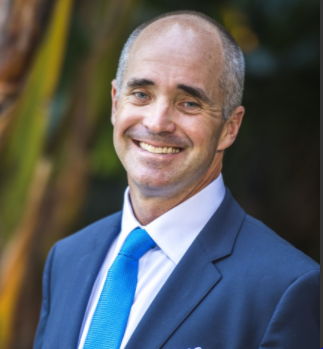 Victory's financial engineering includes an IPO completed in February, giving it a market capitalization of $664 million. Described  at the time as a multi-boutique asset management firm with $62 billion in AUM, Victory raised $152 million by offering 11.7 million shares at $13, well below the estimated range of $17 to $19. 
Shares of Victory [VCTR] jumped 20% Wednesday (Nov. 7) after the USAA deal got reported, but the stock,  weighted by its debt profile, remains in single digits at $9.78, up $1.63 from $8.15.
USAA also had a lackluster prior 12 months with neutral flows -- a trend expected to change because the USAA funds were mainly offered to USAA members. Only 1.5 million insurance customers use the funds, with 11 million abstaining.  See: At mostly morose Morningstar conference, mutual fund wholesalers play cards face-up on perma-dislocation -- and the glimmers of hope that innovation provides
"A number of the products have been under-marketed [dependent on] only the direct market channel," says Brown, who joined the company as part of its purchase of KeyCorp. "Again, they've been under-marketed," he reiterated to analysts.
Under-marketing may be only one issue, and USAA is wise to beat it to the exit, says Dan Seivert, CEO of ECHELON Partners of Newport Beach, Calif.
Smart to get out
"I think it is a very smart move for USAA, the seller, to get out…especially while times are good," he says. "With traditional long-only investment management business, I see this not squaring with their open architecture philosophy," he explains.
"Why USAA mutual funds when there are so many others and, likely, so many others that are better?  Again, tough to stand out and tough to leverage a process and get the right people and right margins," he says. See: Schwab studies zero-fee mutual funds in wake of Fidelity's zero-fee mutual fund launch, but Schwab CEO Walt Bettinger still wonders 'what's the point?'
"With the ETFs business – they look around and see Vanguard, State Street, BlackRock and realize: 'We should just be their vendor partners not their competitors.  What the heck are we doing in this business? It is hard to hire the people, they aren't the easiest to keep or match with our culture. There is no real process to leverage It is not client-facing, but a B-to-B offering into our wealth management channel,'" Seivert adds.

Phone calls and emails sent to the deal parties went unreturned,. A key question: What, if any, restrictions has USAA placed on Victory's use of its brand? (Stay tuned.)
Brown said his firm has more experience marketing to RIAs and a better ability to serve existing investors.  "We felt we could really evolve how they serve their members," he adds.
That said, the firm says it'll likely keep 300 USAA Asset Management Company employees, have them stay in San Antonio and appoint a leader there.
USAA apparently sees the future similarly.
Maintain high standards
"We believe Victory Capital is well positioned to provide a broader selection of leading-edge investment solutions to our members over the long-term, while maintaining the high standards of service that our members expect," said USAA CEO Stuart Parker, in a release.
Both parties have an incentive to keep the business healthy.
USAA gets its final $150 million over four years. Asked about the conditions attached to paying the $150 million, Brown declined to say, except that it could be categorized as "revenue retention." Presumably that is different from "revenue growth."
USAA has had retention rates of 82% over the last five years and its average investor sticks in the products 11 years, according to Victory execs on the call.
Editor's Note: An earlier version of this article served to break the news. The new version is a total rewrite based largely upon the Victory Capital third-quarter earnings call recording, with a big assist from Dan Seivert.
---
---
---
Share your thoughts and opinions with the author or other readers.
J Terreau said:
January 29, 2019 — 8:32 PM
Michael W Williams said:
February 26, 2019 — 9:37 PM
Manuel C. Alejandro said:
February 28, 2019 — 7:31 PM
D Reich said:
March 5, 2019 — 3:19 PM
BlueLithium said:
March 7, 2019 — 2:48 AM
Lima Delta said:
March 7, 2019 — 10:44 PM
Eric J Felt said:
March 12, 2019 — 1:21 AM
Glenn said:
March 23, 2019 — 3:47 PM
Edward said:
April 8, 2019 — 2:30 PM
Chris said:
April 12, 2019 — 4:36 PM
Laura said:
April 18, 2019 — 12:01 PM
JoeFriday6 said:
June 27, 2019 — 4:46 PM
Marti said:
July 1, 2019 — 8:04 PM
GJP said:
July 10, 2019 — 5:05 PM
JoeFriday6 said:
July 10, 2019 — 7:05 PM
Don said:
July 13, 2019 — 10:11 PM
Don said:
July 16, 2019 — 12:55 AM
Gerald said:
July 16, 2019 — 11:13 AM
D Reich said:
July 16, 2019 — 5:21 PM
JoeFriday6 said:
July 20, 2019 — 4:19 PM
Gerald said:
July 23, 2019 — 11:11 AM
John said:
July 26, 2019 — 4:34 AM
brooke said:
July 26, 2019 — 4:40 AM
bill said:
July 26, 2019 — 7:51 PM
Joe W said:
July 27, 2019 — 9:46 PM
Joe W said:
July 30, 2019 — 6:44 PM
Laura Hastings said:
August 1, 2019 — 10:14 AM
Gerald said:
August 1, 2019 — 10:36 AM
Glenn said:
August 1, 2019 — 2:02 PM
Chris said:
August 2, 2019 — 3:49 AM
GJP said:
August 2, 2019 — 5:56 AM
Laura said:
August 2, 2019 — 1:24 PM
John said:
August 2, 2019 — 3:34 PM
JoeFriday6 said:
August 2, 2019 — 3:42 PM
Blue Orange said:
December 20, 2019 — 4:37 AM
Don said:
December 20, 2019 — 12:50 PM
Gerald said:
December 20, 2019 — 1:05 PM
Gerald said:
December 20, 2019 — 1:06 PM
---
---