News, Vision & Voice for the Advisory Community
Heady bank M&A and AMG exit in Tarrytown deal; 1,000-employee private banking unit in San Francisco may fold into St. Louis Wells Fargo wirehouse
November 7, 2018 — 3:33 AM UTC by Brooke Southall
Brooke's Note: Bankers love growth of fees and assets. Bankers hate unpredictability and messes. Hence, you have Citizens Bank barreling into wealth management and Wells Fargo's wealth management guru rushing to the bank exit. All of this is happening in the ninth year of a bull market when -- from a banker's standpoint -- enough evidence exists to prove that markets always go up and so you'd better get into wealth management. Citizens is right to get into the business. Wells Fargo is probably right to move on from Welker. But are each of these banks ready for the bad consequences of their actions that go along with the good? (Spoiler alert: No, that's why banks are a limited competitive threat to RIAs in wealth management.)
Fresh off announcing a big deal with SigFig, Citizens Financial Group, Inc. has revealed a grand deal to buy a $7.5 billion RIA -- a quick doubling of its wealth management assets. See: SigFig gets back into the robo-advice game with first true advisor product, rolled out by Citizens Bank to help advisors avoid retail and deep-institutional abyss
The Providence, R.I. bank nabbed Clarfeld Financial Advisors, LLC, and it'll now have about $14.4 billion of AUM and $34.1 billion of AUM/AUA after the combination. Citizens previously rolled up the retail branches of Mellon Bank and State Street among others.
It's a big deal after a drought in banks buying big RIAs, according to David DeVoe, managing partner at DeVoe & Company in San Francisco.
"Banks have stayed on the sidelines for the last several years, acquiring 6-8% of RIAs.  I do expect that this transaction could be part of a broader trend where they become more active in the RIA marketplace."
DFA shop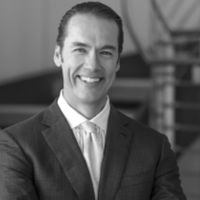 Clarfeld is a shop that specializes in high-net-worth and ultra-high-net-worth clients, their families and related entities and uses Dimensional Fund Advisors funds as a mainstay of its investing.
Many of its wealthy clients are c-suite executives of large corporations because of its expertise in executive compensation along the lines of Goldman Sachs-owned AYCO or Aspiriant, which acquired its expertise through its merger with Kochis Fitz.
It's evident that Citizens sees its Clarfeld purchase as a way to expand services to their corporate executive clientele, says Michael Kossman Chief Operating Officer at Aspiriant.
"They are betting on their bankers being able to convince such customers to talk to them about their comp packages (pre- and/or post-negotiation?) and that will deepen a relationship, thus providing a path to expanded services such as wealth management/investment advisory," he says in an email in response to an RIABiz query.  "Do you know anyone who wants to talk to their banker about their comp?   No matter how they expect it to play out, getting decent volume will be a challenge, especially in an environment where we so rarely actually talk to our bankers."
Robert A. Clarfeld, founder and chief executive officer of Clarfeld, had his first liquidity event in 2013 when he sold a minority stake to Affiliated Managers Group (AMG). The giant asset-manager roll-up was only then beginning to accumulate wealth managers. At the time Clarfeld managed about $4 billion. See: AMG delves deeper into the RIA business with second deal -- of $4-billion player in NY
AMG of West Palm Beach, Fla. partially withdrew from the RIA roll-up game in July 2017, when it spun out its two chiefs, John Copeland and Rich Gill, and staked them some capital for their own roll-up. See: A year after John Copeland came to AMG with blue-ocean RIA growth plan, the publicly owned asset management giant spins him into new venture
AMG is still a big-time owner of RIAs. See: AMG is suddenly among the RIA roll-up elite after the Baker Street deal pushes it past $25-billion of AUM
What Citizen's gets in the deal is a badly needed wealth management CEO.
"Robert A. Clarfeld will be named CEO of our combined high net worth and ultra-high net worth businesses," says John Bahnken, president and chief executive officer of Citizens Bank Wealth Management. "Under Rob's leadership, we have a significant opportunity to serve the most complex needs of our clients while we continue to focus on expanding our business."
Banking on Bahnken
Citizen hired Bahnken away from BNP Paribas in 2015 after he built up its Bank of the West wealth management. He is about 61.
It's the latter part about "expanding" that RIAs need to be wary of in selling to a bank, according to Shirl Penney, CEO of Dynasty Financial Partners.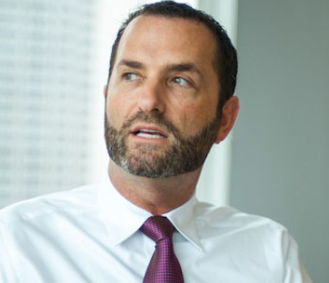 "As banks buy RIAs clients should be aware of cross-selling, etc, and how "independence" can be affected," he says. "This is a smaller example of First Republic and others." See: First Republic's $70B-plus RIA roll-up loses four top executives as its contract with Luminous team ticks down
DeVoe agrees.
"Banks have always found RIAs attractive, but often for the wrong reasons," he says. "They see the high net worth relationships that RIAs have as an easy cross-sell opportunity, which is often a recipe for disaster. Already a challenging business initiative, the cross-sell pressure can create tension with the protective advisors and heightens the mis-match of cultures."
That cross-channel tension is more than theoretical, Kossman adds. 
Jay Welker leaves a vacuum in his wake at $200-billion unit. Will it get folded into Wells Fargo Advisors?
Jay Welker is gone from Wells Fargo and inside sources say no Plan B executive is in the wings to take his place -- and the implications are big.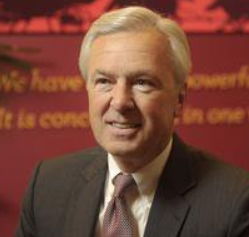 The former president of Wells Fargo Private Bank largely founded the $216-billion unit in 2003 after spending the previous six years learning the game at U.S. Trust. Before joining U.S. Trust, he spent nine years at Wells Fargo and rose to become a senior vice president.
"In a way, it's his company," one former Welker colleague says, who was privy to an internal memo sent out today (Nov. 6) announcing the exit. "He led it and largely established it. His stamp can't be overstated."
With no heir apparent to Welker, sources wonder whether his exit marks the end of the wealth division's time as a San Francisco-based unit separate from the 22,000-advisor behemoth, Wells Fargo Financial Advisors in St. Louis.
"It'll be interesting to see if they just fold it into St. Louis," the source says. "It's heresy, but there may no longer be a rational reason to have a separate unit."
Welker had long ruled with little drama but recently Yahoo! made much of his unit's allegedly misleading sales practices; then, a gender bias investigation dogged him at a very #MeToo time in America.
---
Mentioned in this article:
---
---
Share your thoughts and opinions with the author or other readers.
---