Justin Wisz built Vestorly to drip market curated third-party articles to investors on behalf of advisors. Now he's gone and the company rolls on.
Brooke's Note: We journalists recoil at the very word 'content.' It tends to denote some sort of very manufactured piece of writing created for a marketing purpose or -- at best -- a real journalistic article used for a marketing purpose. So yes, we are leery of a firm that delivers content en masse and whether it just leads to information overload. Vestorly has made something of a name for itself as content curator in the advisor business with Justin Wisz as the face of that effort. Now, Wisz is gone, and neither he, nor his former firm is willing to comment. But some evidence suggests it wasn't the kumbaya of exits. The company pretty much abruptly stopped sending out press releases in 2016, making insight hard to come by. So Oisin Breen did his best reporting to get at the truth about what's going on, at least as it could reasonably be expected.
Co-founder Justin Wisz is no longer with Vestorly, amid some testy criticism about his leadership style on an employment website, raising questions in his wake about the firm's culture and future. His fellow co-founder, Ralph Pahlmeyer, replaces him.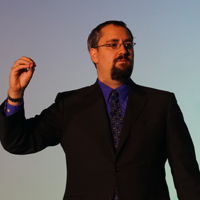 It is unclear whether he leaped or was pushed, but sources say there have been signs of discontent for over a year.
According to Wisz's LinkedIn profile, he left Vestorly in August 2018. His departure has since been confirmed by a source.
Pahlmeyer is his replacement after spending six years as Vestorly's chief product officer, according to LinkedIn. Prior to his role in co-founding Vestorly, Pahlmeyer was also Wisz's understudy as vice president at AdvisorLeap.
Pahlmeyer began his financial career as a JP Morgan analyst and spent a year at Deutsche Bank. He's managed to avoid scathing reviews.
Vestorly did not respond to a request for comment. Wisz initially declined to respond, then several days later agreed to an interview on Nov. 2. Thereafter, he did not respond to attempts to reschedule the interview.
Wisz's LinkedIn profile says he is a 'venture partner' at RTP Ventures, as of Oct. 2018, and an advisory board member at NYC financial education website CentSai, as of Sept. 2018. His profile at RTP says Justin "grew revenue 752% from 2015 to 2018 and led the company to the Inc. 5000 before exiting."
RTP Ventures is a seven-year-old NYC venture-capital firm with $120 million raised, according to Crunchbase.
Radar signature
It is unknown whether Wisz sold all, part, or none of his Vestorly stake. Vestorly, itself, has really "dropped off the radar over the past year," says a source.
In an article in WealthManagement.com published after this one, Wisz said he still owned his equity stake in Vestorly but that he needs a new challenge to stay energized.
"Guys like me, when you birth a startup, you're with it for so long, you push it and you push yourself, and then you start to naturally look for the next experience to birth—the next thing," he added. "There's so much opportunity at the early stage right now. It's the best time in the world to start a company."
"There were a lot of complaints about Vestorly in early 2017, [mainly] about its sales team getting really aggressive with advisors. I'd wondered if they were having growth or other problems that caused them to be so aggressive in pushing for sales," says the source, who asked to remain anonymous to answer candidly.
According to competitive insights website Owler of San Mateo, Calif., Vestorly now employs approximately 50 staff, which means the firm has doubled its headcount in the past two years, in line with targets shared with RIABiz in 2016. In its interview with WM, Vestorly says it actually only employs 25 right now.
In July 2018, Vestorly launched new content curation features that it claimed had artificial intelligence (AI) capability, according to a press release. The new algorithm searches for marketing patterns such as audience interests and personal traits, then automatically adapts its clients' marketing content.
But it's not just on the technology-side that Vestorly has seen changes this year.
On Jun. 27, Larry Roth, the former CEO of IBD Cetera Financial Group of El Segundo, Calif., joined the firm's advisory board. Roth was also the CEO of AIG Advisor Group in Phoenix, and the managing director of New York investment bank Berkshire Capital.
Wisz is a former Fisher Investments tyro, and the founder of two RIA mass-marketing start-ups. He founded NYC-based Vestorly six years ago, after leaving his previous start-up, AdvisorLeap, in 2012, two years after it was founded.
Vestorly's Glassdoor profile includes some harsh reviews. Although 14 of the 28 reviews posted about the firm are positive, including 11 five-star reviews, the negative criticisms are scathing. It has seven one-star reviews, the lowest possible rating.
Glassdoor is a company that matches employers with prospective employees online and allows current employees to review their firms.
Among other things, Vestorly gets trolled for having, "no culture," "poor staff retention," operating a system of "weekly purgings" and for being "North Korea with less human rights."
Glassdoor Reviewer allegations against Wisz are no less critical. He is slammed as "an egomaniac," and "the definition of narcissism." That said, he is also praised as a "skilled negotiator, strategist and salesperson," as well as an "incredible" spokesman.
Vestorly investor Aaron Schumm, CEO of NYC-based 401(k) robo-TAMP Vestwell, also declined to comment for this article, other than to state that the firm has "found its stride in the market ... teeing up a strong 2019."
There's a new influence at Vestorly, says the source. "The top cats have definitely changed something."
Always at risk
Vestorly was founded in 2012 as a follow-up to AdvisorLeap, Wisz's first attempt to reinvent how RIAs communicate.
At its basic level, it employs the kind of drip marketing approach familiar to advisors, primarily through newsletters, but also through managing advisors' website's digital feeds. The idea is to tailor content to an RIA or rep's clients, so that they don't have to.
The firm has a number of competitors for RIA marketshare, including Toronto-based AdvisorStream, San Francisco, Calif.'s Gainfully and Financial Media Exchange of Plymouth, Mass.
Whatever Wisz's reason for leaving Vestorly, firms like it have always been at risk of getting into difficulties, if that's what's happened, says Michael Kitces, founder of the XY Planning Network, and writer of the popular Nerd's Eye View blog, via email.
"Most advisors don't have the quality of website and targeted clientele focus to make [these] digital marketing strategies effective, and I've long cautioned against many of these platforms, including Vestorly," he says.
"If the advisor doesn't at least produce some of their own content to actually demonstrate their expertise, just sending out email newsletters, even 'smart' ones like Vestorly [does], isn't likely to actually turn into business for advisors," he adds.
If you don't actually manage the content, and push advisors to write, you're missing half the picture, says Kevin Mulhern, CEO of rival AdvisorStream.
"Some engines go find content based on topics and search words, but they don't care about the quality of content, [for instance] Dan Smith's wealth tips, or Susan Jones' Five Ways to Retire by the Time you're 40. Who are these people?"
In 2016, Wisz hired Neil St. Clair, 32, to help solve that problem. His job was to introduce customized RIA videos, known as Vestorly Bespoke. The company said it will formally announce the service later this year. St. Clair is also founding correspondent and CEO of AlleyWire, a video-first digital news agency focused on stories about global innovation.
Mass-marketing magic
Wisz first burst onto the scene after joining Ken Fisher's Camas, Wash. super-RIA with $100 billion plus in AUM, known famously for its cult on the hill. It made such an impression on him, he was determined to bring some of that mass-marketing magic to RIAs at-large. See: Vestorly makes play for RIA browsers with $4.1 million of VC funding -- tiptoeing past prowling issue.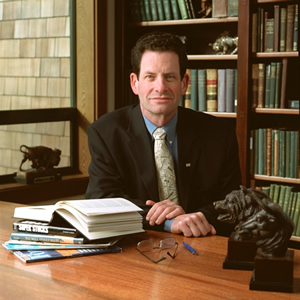 He left Fisher in 2009, started AdvisorLeap a year later, but quickly hit a wall after his first 40 RIA clients chewed up the firm's attention.
With his second venture, Vestorly, he intended to use software engineering to sidestep the bandwidth problem. The $14.6 million in venture capital he received demonstrated that he was certainly convincing.
Investors include Boston-based VC firm Sigma Prime Ventures and Joe Lonsdale, the wunderkind founder of Palantir and Addepar. See: The face of Addepar leaves the company amid intrigue about just where it stands with the RIA market.
Yet, Vestorly may be struggling with a missing link in the marketing chain, says Mulhern.
Unlike Vestorly, Mulhern's firm, AdvisorStream, pays a license fee for all the content it uses, and has an in-house team dedicated to enlisting advisors, as well as ghostwriters, to put pen to paper on their own content.
"In a volatile market do you want clients in their own [search-driven] bubble? ... Broker-dealers and advisors should be getting their clients to think about what they don't always want to think about, but should be," he says.
As much as Vestorly would love for advisors to pump out a whole lot more content, it's not always that simple, says Pahlmeyer. "Vestorly also writes articles for advisors using their narrative voice and message ... and we encourage advisors to use it," he says. "[But] Vestorly's gone out [previously] and made big pushes about licensed content and blah blah blah. Advisors don't want to pay extra for it, only the big banks and huge players do," he says.
Kitces agrees. "You can't only send out third-party generated content and expect new client results."
---
Related Moves
November 21, 2018 – 7:09 AM
---
---
---
LeGrand S. Redfield, Jr. CLU, ChFC, CFP
November 6, 2018 — 7:49 PM
The problem with Vestorly is that they keep making mistakes with the program. They think they are making things easieer for their users when in fact they waste more of the user's time. More keystrokes, harder to find areas of interest, and overall they make changes that may or may not be of value, but when customers call to complain that something doesn't work, they get told that the problem couldn't be duplicated so it must be the customer's problem, at least until Vestorly gets around to fixing it. Our office has used Vestorly for years and just in the past few days they made a change to programming without notification to thier user base (again), that no longer allows the viewer to view articles from all sources in Vestorly as the articles are published; And Your Bookmark no longer allows the user to include the most recently published articles from the respective sources. The argument is that this is in the best interest of the user. What if the user doesn't want Vestorly deciding what is best for the client, let alone the advisor? They don't seem to have an answer for that. Ralph has always been more helpful than Justin when it comes to working with customers and resolving issues, but it is unclear if he understands how poor the service component of his company is and if the changes that they make, which certainly are not run through any quality control process, are really of value or justification for hiring more employees. A quick poll of financial planning users found that many have been turned off by the company, the product, or the support in recent years. Our firm will work with Vestorly to find a resolution or terminate our agreement for thier failure to provide the product and service we contracted for.
Bill Winterberg
November 7, 2018 — 1:05 PM
For the record, I am not the anonymous source cited in this post. If you have heard or been told otherwise, please contact me privately at bill (at) fppad (dot) com.
---