With his CEO hell-bent for election, Bronfman Rothschild president Michael LaMena reunites Fortigent's terrible two with a key poach
Neal Simon is running for U.S. Senate as an independent, an unusual risk; he also took precautions to make sure his $6.1B RIA roll-up finds its feet regardless of the mood of the Maryland electorate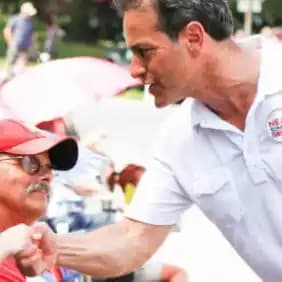 The fate of Neal Simon's US Senate bid at the polls tomorrow will reverberate at the the $6B RIA he took leave from to run.
---
---
Mentioned in this article:
LPL Financial
RIA-Friendly Broker-Dealer, RIA Welcoming Breakaways, Advisory Firm
Top Executive: Dan Arnold
---
---
---
Jeff Spears
November 5, 2018 — 9:10 PM
Fortigent had numerous talented people who can help a firm like Bronfman. A coach of mine always said "Talent and water will always find their level" Chris a great talent regardless of the name of the firm he is working.