The fate of Neal Simon's US Senate bid at the polls tomorrow will reverberate at the the $6B RIA he took leave from to run.
Brooke's Note: Sometimes a key employee at a small firm gets roped into jury duty and it's tough whether it's a few days or a few weeks. But what happens when the CEO takes civic duty to a whole new level and decides to run for the U.S. Senate? Not only is the time commitment monumental, but the uncertainty of whether he or she is ever coming back hangs ominously! Bronfman Rothschild became our first known case study of this hazard actually playing out with CEO Neal Simon. (It makes sense that an RIA chief might run as an independent.) Tomorrow is the fateful day. As a roll-up, the Rockville, Md. company seems to have come to a virtual standstill since last December. Yet, clearly it hasn't been stagnant, either. Now we can wait to see if Simon wins and how he reintegrates himself if he loses.
With its CEO devoting full-time to his midterm U.S. Senate campaign, Bronfman Rothschild's president, Michael LaMena, has made his first significant hire, reuniting a pair of investment gurus known for productive clashes at Fortigent. See: Fed up owner of $5.4 billion RIA prepares to run for U.S. Senate as independent.
Bronfman's CEO, Neal Simon, 50, stepped back from the $6.1-billion Rockville, Md. RIA roll-up in early February, leaving in charge ex-HighTower president and chief operating officer LaMena.
Simon has been wholly focused on his campaign running as an independent, says a Bronfman spokeswoman, via email. He's running as an Independent, positioning himself as more conservative on fiscal issues and liberal on social issues.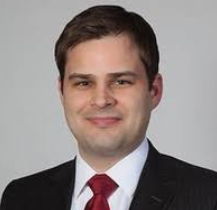 The election takes place Tuesday (Nov. 6), which means Simon will soon know his fate. According to polls, he has little chance of toppling the 11-year, Democratic incumbent Ben Cardin.
It's unclear what, if any, role, Simon will hold upon his return at Bronfman He may lose the election then lose his CEO title, too. "When the election comes to a close, we will sit down with [Simon] and discuss his future plans," the spokeswoman said.
Meanwhile, LaMena, who is also Bronfman's president and chief operating officer, has been forging ahead with key personnel moves, highlighted by his poach, last month, of Chris Maxey from alternative asset manager Steben & Co. In the year to date, Bronfman has raised its headcount by ten, bringing it to 99 full-time employees.
Maxey brings a solid resume to the job. At Gaithersburg, Md.-based Steben, he served as the firm's senior portfolio manager, overseeing the $77.8 million Steben Managed Futures Fund, as well as leading research, risk management and product development.
But reestablishing the seven-year relationship he forged with Dmitriy Katsnelson at Fortigent between 2008 and 2015 proved impossible to turn down. Katsnelson joined Bronfman in 2015, and became its CIO in January.
Curtailing 'yes' speak
Throughout the pair's years at Fortigent -- a part of Fort Mill, S.C.-based IBD LPL Financial since 2012 -- their relationship was notable for being both riven with disagreement and highly productive. See: LPL Financial finds a starting place to bring Fortigent into its mainstream mix.
Fortigent was purchased when Mark Casady was LPL CEO in an effort to move upmarket and into the RIA market. It now maintains a very low profile in its current metamorphosis. LPL invites 180 of its bigger-book reps to Dana Point as part of its latest Fortigent-fortified bid to move upmarket
Transplanting this "give-and-take" gloves-off dynamism to Bronfman was very much part of the appeal, says LaMena, who is also the firm's president and chief operating officer, via email.
It's great, agrees Maxey, via email. "[Katsnelson] voted against managers or ideas I brought to the investment committee [at Fortigent] and vice versa... People would find that frustrating, but the willingness to stand in opposition is exactly what you need."
Both Maxey and Katsnelson learned the ropes from Scott Welch, Fortigent's ex-chief investment officer and now in the same role at New York-based RIA outsourcer Dynasty Financial Partners.
Maxey was an assistant vice president, responsible for managing and creating alternative strategy-based model portfolios; Katsnelson, an associate portfolio manager, built-out multi-asset-class portfolios. See: What Fortigent advisors said in Santa Barbara, and what execs say may be next for the LPL-owned outsourcer
But it's not just a case of promotions, and friends reunited, Bronfman is adding a number of fresh asset classes and strategies to its quiver to further growth and attract new clients, says Maxey, who's first day on the job was Sept. 17.
"There are several strategic initiatives underway ... in impact investing, private investments and creative approaches that appeal to high-net-worth and institutional investors. We're also refining our asset allocation model and developing investment solutions to better serve clients with less complicated financial planning needs."
A fresh voice
If part of the thinking behind Maxey's appointment was his long-standing relationship with Katsnelson, another key factor is the idea that change in, and of, itself can be a good thing.
"Chris will not only bring a new, fresh voice to the Investment Committee, but also expands our capabilities in portfolio construction, asset allocation, risk management and money manager due diligence," Katsnelson explains, via email.
Indeed, one aspect of Bronfman's investment strategy that Maxey may well influence is its exposure to alternative investments, given his long-standing focus on both alternatives and fixed income.
That said, Maxey denies that his "expertise" indicates a shift in Bronfman's strategy. It's not about to start making "tactical market calls," and doesn't "foreshadow" an increase in defensive strategies, or an anticipation of a downturn, he says.
"It is not my desire to immediately change the way Bronfman Rothschild thinks about investing," he says.
Ultimately, the real benefit of bringing Maxey on board is the fact that two heads are better than one, especially when one head is Katsnelson, he adds.
In addition to his tenure at Fortigent, Maxey spent three years at SunTrust Institutional. He began his career as an intern at Morgan Stanley.
If Maxey's hire, in part, is an attempt to rekindle a successful partnership, LaMena also signaled faith in his existing staff with the promotion of Emily Platt to research associate.
Platt obtained her BA in finance from James Madison University in 2017. Aside from two summer internships at Wells Fargo, the bulk of her experience comes from the year and a half she's spent at Bronfman.
Tableau and Schwab
As well as adding staff, Bronfman is increasingly adding new technology. Over the past year, the firm has started using Tableau as its data visualization and business intelligence vendor, and it's in the process of adopting Schwab's compliance software.
Since Simon stepped back, Bronfman has also added $100 million in assets, according to ADV. In September, the firm hired Glen MacDonald from US Trust.
---
Related Moves
September 24, 2019 – 2:02 AM
---
---
September 26, 2018 – 5:25 PM
---
---
Mentioned in this article:
---
---
---
Jeff Spears
November 5, 2018 — 9:10 PM
Fortigent had numerous talented people who can help a firm like Bronfman. A coach of mine always said "Talent and water will always find their level" Chris a great talent regardless of the name of the firm he is working.