Oriana DeRose: We are ready to build a national sales presence and develop deeper relationships with our rapidly expanding client base.
Brooke's Note: The obvious ways to do roll-ups in the RIA business have mostly been tried. Now more interesting ones are popping up. Facet Wealth's bid to buy books of uneconomical accounts from RIAs is one recent one. Ascensus's bid to buy third-party providers is another. Vanguard's 401(k) recordkeeper, Ascensus, gets set to roll up a world of third party administrators to create a small plan superpower Now here is a roll-up of RIA compliance firms -- even as the demand goes up exponentially under new SEC attention. What's interesting is that these less sexy roll-ups may actually be more conducive to aggregation. After all, unlike the cult-of-personality roll-ups of RIAs, these are held together more by basic business demand.
RIA in a Box is ready to extend its reach into the gray-flannel compliance industry five months after it was acquired by Aquiline Capital Partners, which has a reputation for making aggressive acquisitions, rolling up like-minded firms and flipping the much larger company.
The firm has already signaled its intentions by signing on Oriana DeRose as senior vice president for sales; Rahul Mohan as vice president for corporate development and strategy and Michael Lubansky as head of product. Still to come, a new CFO.
All are part of an expected wave of new hiring to carry out its roll-up strategy.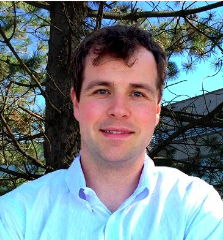 M&A is "certainly on the horizon," says RIA in a Box president GJ King, via email. "We plan to look selectively for acquisition opportunities."
Acquiline's purchase of 401(k) third-party administrator Ascensus may well be a blueprint for their latest deal. Since teaming with Genstar Capital in 2015 to buy Ascensus for an estimated $750 million, the retirement and college-savings provider has been on an acquisition tear.
Now, the two investment firms are reportedly mulling a sale. An Ascensus deal could be worth as much as $2 billion, according Bloomberg, citing people familiar with the matter. See: Amid its reports it'll get flipped, Ascensus makes exec hire number seven in six months.
Aquiline followed a similar strategy in 2013. It partnered with Genstar to acquire Concord, Calif.-based AssetMark Inc. for $412.5 million. Three years later, the investment firms sold AssetMark for $780 million to Chinese firm Huatai Securities. See: AssetMark records 'off the charts' year and SEI is 'right on track' after staggering $1-billion platform overhaul.
The new hires suggest RIA in a Box is next in line.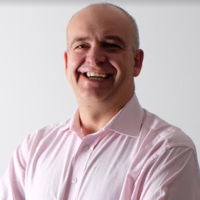 DeRose has experience on both sides of the M&A coin at her previous employer, National Regulatory Services (NRS).
"[Her] past experience as it relates to M&A will prove valuable in helping us evaluate potential opportunities," says King.
DeRose spent 12 years at the Lakeville, Conn. company, a period when it made a number of acquisitions, and was, itself, acquired twice. Her position is new.
King is also no stranger to M&A. Notably, he and Will Bressman ran their own private equity firm, Rushmore Partners, until it acquired RIA in a Box in 2011. In a Victor Kiam-style move, they liked the firm so much they closed Rushmore to run their new acquisition full-time.
It's the perfect time to push for growth, says King, who buys into the view that the Securities and Exchange Commission (SEC) will likely ramp up RIA compliance oversight. "We see the regulatory compliance needs of RIAs increasing for firms of all sizes," he says. See: As SEC's 'zero tolerance' era for RIAs commences post-DOL, a regulatory law firm makes anticipatory hires.
RIA in a Box was founded in 2005 by Zachary Gronich. Back then, RIA compliance was--and for the most part still is-- very much a paper-and-pencil game. But King and Bressman were the first to introduce a de facto, compliance-focused robo-advisor for RIAs.
Using a robo-advisor to handle compliance, however, is kicking up some dust in the industry.
Brian Hamburger, CEO of Englewood, N.J.-based MarketCounsel Inc., a more traditional RIA compliance consultancy to large classic RIAs, was sharply critical in a recent RIABiz interview.
"When regulators come knocking on the door, or there is an unforeseen client complaint or lawsuit, there is no field on your screen that will satisfy your anxiety and concern," he said.
Nonetheless, Aquiline added RIA in a Box to its private equity portfolio in June on the advice of ex-Charles Schwab & Co. RIA overseer Barnaby Grist. After its purchase, Grist became the compliance firm's executive chairman. See: Purchase of RIA in a Box with reclaimed Barnaby Grist as overseer shows ambition of New York buyer to create compliance 'robo-advisor'
Fulfilling a vision
Aquiline currently has about 35 investments. Since its founding in 2005, it has owned about 40 companies and invested about $7 billion. See: Feeling its oats in post-Genworth life, Altegris does a deal with KKR anchored by a big Merrill Lynch brokerage commitment.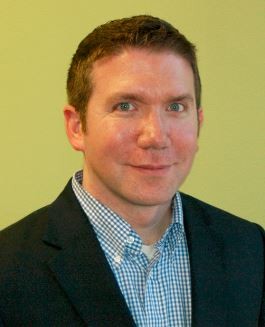 Aquiline opened up the opportunity to additional capital and resources "to more aggressively invest in [RIA in a Box'] product and sales teams," King explains. "Adding DeRose as the head of our sales team is one of the first steps in fulfilling that vision." See: Purchase of RIA in a Box with reclaimed Barnaby Grist as overseer shows ambition of New York buyer to create compliance 'robo-advisor'.
On the technology front, RIA in a Box is about to launch a "significant integration" that will add to its ability to automate compliance-linked tasks. A slew of software updates are also lined up for early 2019, including new audit preparation and due diligence tools. See: Claiming DOL rule has no handle on truth, Don Trone crafts lie detector test to assess RIA brains.
There's a lot in the pipeline, says King. "2018 will be a new record year of growth."
The new crowd
RIA in a Box needs top notch staff, which it's now gunning for, to managed the planned growth, says King. The as yet unnamed CFO, for example, will play a key role in the coming M&A binge.
Having a good CFO is essential if you're going to start buying up firms, says William Schult, a long-time CFO, in an article in Financier Worldwide.
"The CEO must learn to rely on the CFO to quarterback the deal-making process," he says. "The most important role of the CFO in deal-making is the integration of the target into the company ... it's no longer just about adding up the numbers."
The firm's new head of product, Lubansky, is a Yale arts graduate. He also holds an MBA from the UNC Kenan-Flagler Business School. He was poached from his most recent employer, the NYC start-up asset allocation and tax allocation software vendor, Decipher Finance, where he was head of product and partnerships.
Its new corporate development head, Mohan, joined RIA in a Box after racking up four-and-a-half years as an associate at both the Akron-based private equity firm, The Riverside Company, and the New York private equity firm Brookstone Partners. He has a BA in economics and mathematics from Bowdoin, and started his career as an investment banking analyst.
The company is currently adding around 90 RIAs a quarter. It brought in 200 between January and June, and more than 100 had joined by October. Its prices vary based on the size of the RIA. On the low end, smaller firms pay around $3,000 a year, while larger firms can pay as much as $25,000 or more a year. More than 1,700 RIAs use its software and services, according to the company.
Behind all the robo-automation, plenty of consultants are doing the dirty work at RIA in a Box, assures King.
---
Mentioned in this article:
---
---
---
Jeff Spears
December 1, 2018 — 4:07 PM
I found that ALL RIAs I talk to accept they need and are not expert at compliance. The bad news is what price are they willing to pay?