Bill Crager [to InvestmentNews]: Will BlackRock investment products benefit? Probably.
Brooke's Note: Envestnet is a roll-up that works. Not only does the Chicago outsourcer get revenues when it makes deals but people and software. Scale is good. The latter two keep it up to the demands of the advisor market. As Envestnet gets bigger and the market changes faster, it needs to dine more frequently and on larger game. It got rebalancing and performance reporting for RIAs by taking down Tamarac. It got UMAs with its FolioDynamix deal. It got aggregation and some big data with Yodlee. Envestnet is still missing the key piece -- financial planning. It has some. It could use more. So this interesting transaction with BlackRock -- with all its talk about digital tools that shepherd iShare-laden model portfolios to IBD reps -- may actually be a conversation about how to get ready to roll up the next software provider without going too crazy on the leverage. That's what Wall Street analysts are pointing to. Financial planning makes sense. It's how advisors generate the biggest value. Yes, there are a couple big planning software firms (read on) that might be available for the right price. Oh, and yes, BlackRock is certainly trying find ways to get into the IBD software market. But that may be the subplot here.
In a deal that has "quid pro quo" written all over it, BlackRock's $123 million decision to buy a 4.9% equity stake in wealth management and technology provider Envestnet involves much more than a simple stock transaction, according to a number of sources contacted by RIABiz.
Beyond the simple exchange of shares, several facets of the deal appear to be the real reason for the handshake between the two companies.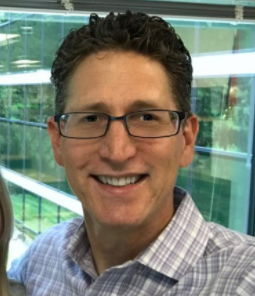 For its part, BlackRock extracted assurances from Envestnet that it will deeply embed BlackRock software like iRetire, Advisor Center and FutureAdvisor into Envestnet's open architecture software ecosystem, which serves 2,500 companies and 55,000 financial advisors with $2 trillion of assets.
BlackRock will reportedly also get unspoken added value from the deal because its software will have a front row seat on advisor and client data, a source told RIABiz. BlackRock and Envestnet refused to comment on the matter.
In addition BlackRock gets a financial sweetener. Envestnet granted an option for the company to purchase 470,000 shares at $65, or an additional 1% interest at any time in the next four years.
And the kicker for BlackRock: It's coveted technology, Aladdin, is not part of the deal, Wall Street analysts wrote in their research notes. See: BlackRock may build the biggest, baddest RIA platform yet, as 'Boy Wonder' begins 'Aladdin-izing' FutureAdvisor
The $6 trillion New York asset manager now "owns" 5 million shares. Of that, 2,699,362 shares, or a 6.1% stake are owned on behalf of investors through its passive funds; the rest is owned outright, upping BlackRock's total Envestnet stake to more than 10%.
Ready to buy
In exchange, Envestnet will get a cash infusion. It already has its eye on a coveted software acquisition, according to Wall Street analysts and other industry sources.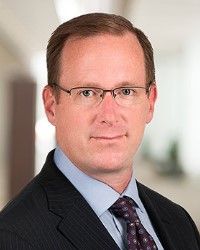 "The transaction provides Envestnet with growth capital, which we believe will be put towards acquisition activity, more likely than not, within the next year," writes Jefferies research in a note published yesterday explaining the deal to investors.
With proceeds from this transaction, Envestnet should end 2018 with close to $300 million in cash and $463 million in debt, says a note from D.A. Davidson analyst, Pete Heckmann. "Envestnet has made a dozen acquisitions since the company's IPO in 2010, comprised of six larger deals and six tuck-ins," he adds.
As for BlackRock, "If nothing else [the deal] will ensure that the technology integration will receive the attention BlackRock expects," says Rob Klapprodt, corporate strategy officer and former president of Vestmark, an Envestnet competitor, which manages more than $1 trillion from Boston.
That could prove problematic down the road, but for the moment, Envestnet clearly seems to have it's eyes focused on the prize. That level of cash means it could make another acquisition on a Yodlee scale, according to Chris Shutler at William Blair.
"On its third-quarter call, management stated it would be willing to take this [debt-to-equity] ratio above four times temporarily, which in our view implies in the neighborhood of $400 million-$600 million of acquisition firepower without raising equity," he writes yesterday in a note.
"I think they have their eye on something very specific," says an industry observer who asked not to be named or characterized.
Another observer was more specific. Given Envestnet's past, publicly expressed desire to have a proprietary financial planning software platform to transition into wealth management, two candidates are likely in its sights.
"Advicent has been on the market for years, but nobody wants to pay their price, and it is not worth anywhere near $600 million," says the source. "That only leaves MoneyGuidePro. I don't think they are for sale, but everyone has their price. It would have to be a very attractive offer to take them out."
On the other hand, they could also be pouring more money into something totally different, like AI or big data capabilities to help shore up their Yodlee acquisition, the source said.
Back on track
Where FolioDynamix excels is as a TAMP for brokers who specialize in commission products. See: Envestnet CEO Jud Bergman's FolioDynamix deal suddenly looks prescient as SMA-to-UMA market shift dings revenues, third-party asset managers
That said, the FolioDynamix deal only managed to get Envestnet--historically a roll-up--back on the winning track after the 2015 purchase of Yodlee for more than $560 million. The deal caused shares to plummet.
Envestnet shares traded at about $55 during March of 2015, just before the deal was announced, and fell to a low of around $21 a year later. The stock took a full two years before recovering to pre-Yodlee levels this past February.
Envestnet's shares (ENV) rose $3.17 or 6% to $55.30 on the BlackRock news yesterday, still well off its 52-week high of $64.80. BlackRock's (BLK) shares closed down $1.33 or .32% to $417.16.
The tension in the industry after the deal is palpable because of the perception that Envestnet may be selling out to "The Man."
This Envestnet "attention" is valuable because BlackRock's cake is baked, otherwise, according to Craig Iskowitz, principal of Ezra Group.
"I don't see any advantages [for Envestnet] to integrate BlackRock's digital wealth technology, since Envestnet already has a complete end-to-end offering," he adds.
"This includes in-depth financial planning functionality from Envestnet's purchase of FinanceLogix, which completely overlaps with what BlackRock has built in their iRetire product," Iskowitz says.
Envestnet upgrade?
Yet Venu Krishnamurthy, global head of digital wealth for BlackRock makes the case that his firm's presence is an upgrade.
"[Advisors] are asking for new technologies to help them scale their business and build better portfolios," he said in a release. "Through this strategic relationship, we aim to bring BlackRock digital wealth's solutions to Envestnet's clients in a modern, highly integrated way."
Indeed, Envestnet President Bill Crager may have some explaining to do.
Since its founding, the spirit of Envestnet's offering was always to give mom-and-pop advisors access to the same back office and managers they'd get on Wall Street, without Wall Street's thumb on the scale.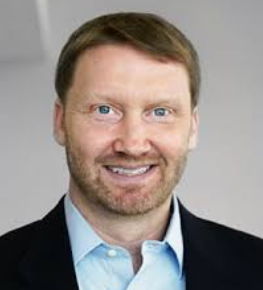 "We've always been open architecture – there's never been a bias or preference," he says.
But in an InvestmentNews interview he allowed that BlackRock may have widened its opening to Envestnet's architecture more than other players on its platform.
"Will BlackRock investment products benefit? Probably," Crager told IN writer Ryan Neal. "Will all of our asset manager partners see inflows? We believe so."
In response to an RIABiz query on the same subject, Crager issued the following statement: "A premiere (sic) tenet of Envestnet's offering is open architecture, and that does not change in any way. BlackRock's offerings are available on the Envestnet platform, and they compete for advisors' business, just like our own investment management group (PMC), and the hundreds of third-party manager or strategists available to advisors."
Envestnet owns PMC, which has long competed alongside the third party SMA providers.
Where the influence comes in is subtle, sources say, although not technically a breach of open architecture.
Envestnet's high-quality model portfolios are essentially a rough draft blueprint, with boilerplate investment recommendations. BlackRock's portfolios will undoubtedly involve heavy use of iShare ETFs and other BlackRock products, the sources say. Advisers tend to default to BlackRock because the difference in cost from one ETF to the next is marginal. See: How Vanguard, BlackRock and State Street -- which manage RIA trillions of AUM for a pittance -- may artfully make the bill come due by beating active managers at their own game
Meritocracy or not?
Klapprodt says the implicit promise of a meritocracy extends beyond mutual funds and ETFs to software vendors. It will be interesting to see how they respond, if the attention paid to BlackRock comes at their expense.
"The concern should lie with other stakeholders who may expect Envestnet's integration priorities are placed elsewhere," he says.
The BlackRock stake in a micro-competitor is at least partially a 2018 version of what big insurers did in the 1990s, according to Tim Welsh, president of Nexus Strategy of Larkspur, Calif. in an email.
"It's big news on BlackRock," he says. "Fundamentally, the rationale is that all distribution is going through the tech pipes now (model marketplaces – Orion, Riskalyze, TD Ameritrade). So if you can own a big aggregator like Envestnet, then you control manufacturing (BlackRock) and you get distribution.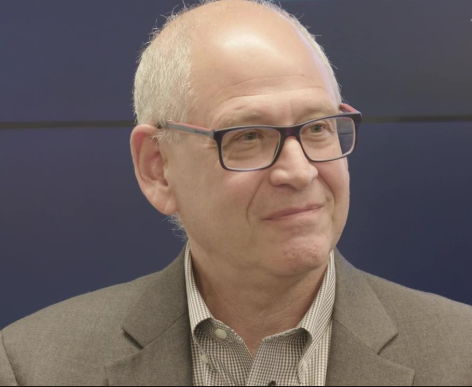 "It's sort of like what all of the insurance companies [like SunAmerica, AIG, and Metropolitan Life] did buying independent broker-dealers. Of course we know how that story played out, but in this case, technology does not have conflicts of interest or regulatory problems."
Indeed, BlackRock has already publicly embraced Orion Advisor Services and its connection to RIAs and their $630 billion of assets.
But it's reasonable to think hotter romantic ties between BlackRock and Envestnet could cool what Orion and BlackRock have, according to Joel Bruckenstein, principal of the T3 conferences.
"Blackrock has had a cordial relationship with Orion, until today," he says. "I think it is fair to ask how this might change that. I think that Orion's success may tangentially impacted this."
No worries, says Orion CEO Eric Clarke. His firm's relationship with BlackRock will continue to build, he adds.
"At our Orion FUSE hackathon this year, we worked with BlackRock's developer team on the integration of their Advisor Center analytic tools which are powered by BlackRock's Aladdin. Rest assured that we will continue to execute on our partnership with BlackRock," he says. See: Why Eric Clarke is pressing to give Orion's 1,500 RIAs first crack at BlackRock's Aladdin -- including two that already have feeds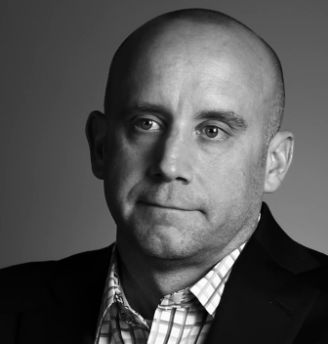 The play by BlackRock combines its CEO Larry Fink's stated objective of deriving 30% of revenues from technology and 70% from asset management.
BlackRock and Envestnet express a vague desire to make greater use by integration of BlackRock's FutureAdvisor. FutureAdvisor was BlackRock's last big splash of cash in the RIA business. It paid $152 million for the robo-advisor but little has been heard of the brand since then. See: Why BlackRock's purchase of FutureAdvisor for $152 million could be a deal of destiny
The hope that RIAs would be able to build side robo businesses has faded as the reality of the management task took hold and companies like Betterment and Wealthfront poured tens of millions of dollars into their brands. "In the old Field of Dreams, if you build it they will come," says Clarke. That's not true of rob-advice.
FutureAdvisor still has viability, says Iskowitz.
"There's no evidence that the FutureAdvisor technology is 'failing' as much as the B2C robo model has been overwhelmed by the Vanguard PAS [Personal Advisor Services] tsunami wave," he says. "While I think BlackRock overpaid for FA, there is still some value to the assets they purchased."
---
---
Mentioned in this article:
---
---
---
Craig Iskowitz
November 29, 2018 — 3:43 PM
This is a shrewd investment on BlackRock's part. While their public goal is to increase their revenue from technology, the lion's share is still generated by asset management. They have been working hard to build as many partnerships and distribution deals as they can. Envestnet is the largest TAMP, has the largest manager universe and is also one of the biggest sponsors. Why wouldn't BlackRock want to buy into those channels if they could leverage them? I don't see this deal impacting their work with any other vendor (Orion, Vestmark, etc.) since everyone is now a potential distribution channel for their products. Coopetition is the past, present and future in financial services and this is just another small step towards an ever more complex environment.
Francis
November 29, 2018 — 8:16 PM