Frank Bonanno: With an interest rate environment that was at or near zero for many of those years, it didn't make sense for us to get into the financial intermediary business. We expect the "boom!" in the coming months.
Brooke's Note: The RIA business is fertile ground for niche vendors, but as 2018 becomes 2019, increasingly, those niche vendors will attract competitors. StoneCastle is exhibit A in the previously non-existent cash management niche, though it was preceded by MaxMyInterest. Now, with markets jumping up and down every day, RIAs' appetite for the safe haven of high-yielding FDIC-insured cash may be on the rise.
As the cash-is-king mentality takes hold amid growing market volatility, StoneCastle Cash Management has finally cracked the code on RIAs. It now has its sights squarely set on industry leader MaxMyInterest in a heated competition for advisor accounts.
Cash is back, says Goldman Sachs' chief equity strategist David Kostin, in a recent note to clients. "[In 2019] it will represent a competitive asset class to stocks."
Although StoneCastle was founded in 2003, a full decade before MaxMyInterest opened its doors, it mainly focused on large institutional accounts, such as hedge funds. In contrast, MaxMyInterest pursued RIAs right out of the gate.
But StoneCastle's 2017 deal for cash-sweep software company Intermedium Financial was the key to unlocking the RIA and brokerage markets. In October, it also expanded a relationship it first formed in a 2009 custody agreement with U.S. Bank with a new deal that makes the financial institution a reseller to RIAs.
Now, StoneCastle offers RIAs a place to park giant balances of investor cash with FDIC protection and high yields, FICA For Advisors. US Bank, for a fee, acts as the traffic controller.
Although its RIA push dates back just two years, it has already gained serious traction. Of the $15 billion in cash assets it manages, $10 billion comes from 1,500 institutions; the other $5 billion is managed by its 400 RIAs and broker-dealer clients.
Max is a different beast. It rose up out of the financial crisis. Its CEO Gary Zimmerman struggled to keep his own money safe, and the result is a firm that's deeply conscious of who's in control. See: Citi exec 'accidentally' invents cash-robo with 400 RIAs as distribution channel.
Ironically, both cash managers are based in New York City, and their CEOs are from the CitiBank diaspora.
Claims, counterclaims
With 700 RIA clients, Max seemed to have cornered the market for selling high-interest cash accounts with FDIC insurance.
But where Max ensures high-yielding FDIC coverage for up to $6 million per household --requiring some creative household-level money management -- StoneCastle and US Bank guarantee $25 million per person, the company says.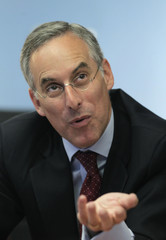 The highest rate Max can secure for its clients is 2.06%, with an average of 1.98%. At StoneCastle these figures come in at approximately 2.22% and 2%, respectively, and are closely tied to Fed Fund rates. It also has 800 banks on-board compared with six at Max.
With RIAs and their clients more nervous about volatile markets, cash is increasingly attractive, says StoneCastle managing director Frank Bonanno, via email. "We expect a boom in the coming months."
StoneCastle looks like the clear winner, says Joseph Chase, investment manager at $2.2 billion AUM multi-family office Lake Street Advisors Group, in Portsmouth, N.H., via email.
"StoneCastle has a large competitive edge with their higher-yield and higher capacity for FDIC coverage," he says.
Then there's the issue of fees. StoneCastle claims its service is free, a claim Zimmerman disputes. RIAs should look closely at StoneCastle's deal, he says.
"[Max] doesn't earn [spread] fees related to the amount of deposits that banks attract and never stands between customers and their deposits," he says. "[Firms like StoneCastle] take a spread from clients which is often more than 20- to 30-basis-points."
Nonsense, counters Bonanno. StoneCastle's services are totally free. Moreover, unlike Max, advisors can stay in control, he says.
"The network generates a gross yield. StoneCastle earns its fee from sourcing these banks and passes the rate to the RIA after we earn our fee. The advantage for the advisor is that client money isn't sent out of their control -- outside the advisory relationship -- the way it is with Max," he explains.
But Zimmerman points out that StoneCastle's plumbing between bank and investor could create at least a temporary "access" issue.
"They claim full FDIC coverage, but often clients already have deposits in the banks in these networks, so clients are unknowingly not fully-insured," he explains. "If the originating bank fails, the customer can also lose access to all their funds until the FDIC resolution process is complete. With Max, clients hold funds directly in their own name."
A big downside with StoneCastle's approach, Zimmerman continues, is that to sell to RIAs you need the custodians on-side, but it competes with them for cash.
"In a way, [they're] in direct competition with custodians like Fidelity and Schwab. They seek to take cash away from the broker's balance sheet ... Max's focus isn't the cash in the portfolio, but rather the cash that's outside the portfolio."
But the fact that StoneCastle isn't trying to grab same-day deposits from banks means more big banks are willing to participate, says Alan Markarian, US Bank's RIA head, a role he's filled since it became a separate division in 2011.
"Our sweeps are all same day, and StoneCastle is a one-day settlement … there's plenty of room [to profit] in the same-day portion of an investor's portfolio where our sweeps are," Markarian says.
Getting big banks involved matters, says Bonanno.
"Our physical moat is our network of 800+ banks. The sheer size of the network enables us to outpace the value offered by other like programs and many money funds. We have billions upon billions of dollars in deposit capacity that the network can easily absorb as new RIAs come on board."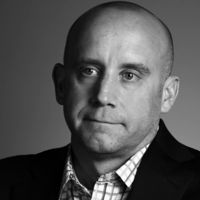 Indeed, although Max is the better-known and used brand among RIAs, StoneCastle may develop a competitive advantage because it puts advisors and custodians in control of cash, says Orion Advisor Services' CEO, Eric Clarke.
StoneCastle sweeps the cash into FDIC-insured accounts, but the assets remain managed by a single broker, US Bank, where accounts are set-up, so investors get one statement and need to file one 1099 tax return. That makes the advisor more involved and makes the process more efficient, says Clarke.
"It would be really powerful to see one of these firms offer a 'sweep' for high cash balances into an FDIC-insured account and retain the assets at the brokerage platform," he adds.
But one critic with links to both Max and StoneCastle, who asked to remain anonymous to speak candidly, hit back at the idea that US Bank and Stonecastle are on to something at all.
If anything, it's just two firms that have long been in bed together trying to put lipstick on a pig, the source says. "It's just another fixed-income product at the end of the day ... the underlying asset is bank deposits rather than corporate or treasury bonds."
Custody blues
Getting RIA custodians on board is what will make or break StoneCastle, says Clarke.
Along with name recognition, the plumbing with firms like Schwab and Fidelity is what it seems to be missing, he explains. "The key to success with RIAs will hinge on StoneCastle's integration back to RIA custodians."
StoneCastle already supports a number of clearing firms, including Jersey City, N.J.-based Pershing Advisor Solutions and Los Angeles, Calif. broker-dealer Wedbush Securities.
Talks with other custodians are, however, ongoing -- watch this space, says Bonanno.
Fingers crossed, says Clarke. "I'm hopeful that custodians will offer a direct partnership with this type of offering to avoid having a lot of paperwork and reporting friction to implement [it].
Diverging backgrounds
StoneCastle came to market as an institutional-only service, but after it purchased Intermedium Financial, it acquired the software know-how it needed to manage sweep accounts mostly at banks. These accounts automatically manage the movement of cash between a primary brokerage or advisory account and secondary FDIC-insured account.
In the 2017 release detailing the Intermedium acquisition, StoneCastle outlined its strategic intention to "reach into broker-dealer, financial advisor, and 401k [markets]." The purchase gave StoneCastle what it needed to target a much broader swathe of the market,.
"We plan to be disruptive," then-CEO Stephen Rotella said in the release. Rotella is StoneCastle's vice chairman, but he is no longer its CEO, a position which has been taken up by ex-Wachovia securities' managing director, Dan Farrell.
Prior to ramping up its pursuit of independent firms, StoneCastle had approximately $4 billion in AUA, as of Dec. 2017. Since then, the figure has almost quadrupled.
While StoneCastle discloses its AUA and 75-employee headcount, Max has yet to disclose its headcount or AUA. RIABiz' previous estimates of the total value of its AUA are solely provisional, and based on accepting a series of presumptions (See here, or here). If they hold, today Max has close to $21.5 billion in AUA.
The firms also diverge on their ownership.
StoneCastle is owned by StoneCastle Partners, which is also based in New York. It's private-equity funded to the tune of $99 million over three funding rounds. The bulk of its senior management have a banking background.
Its most recent funding round, in Sept. 2012, brought in $9 million from the Canadian Imperial Bank of Commerce. StoneCastle's backers also include Boston-based Charlesbank Capital Partners.
Max, by contrast, is backed by individual investors from Zimmerman's contact list, including Fortune 500 CEOs, fund managers and some of the West Coast technology crowd.
RIA up-and-comer
US Bank is also an up-and-comer in the RIA world, albeit in a different respect. It's now working to carve out its own niche as a trade-execution-agnostic custodian, and it's rolled out a number of products to lure customers, including the 2017-launched mutual fund supermarket, Fundkeeper.
It also offers a portfolio-backed lending program and a discretionary asset management program for RIAs with US Bank as the trustee. See: US Bancorp venture uses $2.6-trillion running start in bid to become the supermarket-of-fund-supermarkets -- with analysts seeing threat to Pershing and other clearing giants
Its RIA division, which employs 45 staff, is the sixth largest custodian for the independent market with $120 billion of RIA assets as of Sept. 2018. As a whole, US Bank is the fifth largest commercial bank in the United States, with 74,000 employees and $465 billion in client assets, also as of Sept. 2018.
"Is this [StoneCastle] indicative of us trying to bolster our advisor offering and climb the rans of custodians? For sure," says Markarian. "We try to connect our pipes to any software RIAs want."
---
---