Josh Vail: To grow on top of that takes a little bit more elbow grease.
Brooke's Note: Talent shuffles are always interesting...so many moving parts, fixed costs and tender feelings. It gets especially interesting against backdrop of a firm buoyed by one trend -- liquid alts -- and bashed down by others. 361 Capital lately has been battling against the latter and has been buoyed less by the former. Time to make moves -- with wise Lovell Minnick standing by.
Josh Vail is jumping up the ladder to president at 361 Capital, charged with revving up growth following a rapid build up of assets to $1.7 billion from $100 million over the course of eight years before sales fell off a cliff in 2016 in the face of a booming stock market.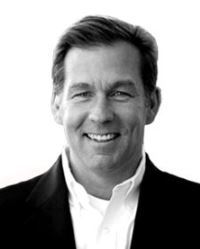 Vail, formerly senior vice president, director or sales, will continue to report to Tom Florence, chief executive officer.
Vail's promotion, along with Toller Miller's appointment as vice president and director of sales, is part of a "strategic initiative" aimed at trying to find a stronger marketing footing after a lackluster year -- and the industry bugaboo of redemptions.
An industry average of 20% to 30% in redemptions suggests that 361 will need robust growth in new fund sales just to hold portfolio assets steady.
"To grow on top of that takes a little bit more elbow grease," Vail observes.
The company manages so-called liquid alternatives, namely, hedge-fund type investments inside a mutual fund or separately managed accounts.
"When I joined eight years ago we had $100 million under management and now its $1.7 billion," Vail tells RIABiz. "Maintaining the momentum now requires more focus and alignment across the firm to continue on an aggressive growth path."
CEO Florence notes in a press release that Vail's promotion "provides me with the opportunity to focus more on strategic initiatives that will help lead to the next leg of growth for the firm."
Vail, who's been with the company for eight years, says the management changes "allow us to focus on more strategic initiatives." They include his new role working more closely with marketing efforts and "overseeing all distribution and product management and design."
One of the challenges that comes with a larger pie of managed assets with liquid funds is staying ahead of the redemptions curve, he adds.
Vail says the firm has no plans for new acquisitions at this time, but adds that management will consider opportunities on this front going forward as they arise.
Miller joined 361 Capital in January from Oppenheimer Funds.
The challenge at the Denver, Colo.-based firm is keeping the momentum going with a substantially bigger asset pool.
The ever-rising tide of passively managed exchange-traded-funds is forcing the firm to shift gears.
"The rise of passive management has put a bit of pressure on active management" generally, notes Miller.
"We see it on day-to-day basis," although he's quick to add that "there's also a significant appetite in the market for real value creation" – a niche that 361 Capital is looking to exploit on a larger scale.
"Real value" in the liquid alts world comes at a price. For five of the six funds, net expense ratios exceed 2.0%, according to Morningstar. Fees for institutional and high-net-worth clients are lower at 0.5% to 1.0% (in its SMAs), depending on portfolio size, according to the ADV filing. ADV aside, the company says what the investor pays is less because of fee waivers.
As a "boutique" firm, Vail explains, "product development is key."
The company enjoyed a burst of growth in its mutual funds through early 2016, but cumulative net-asset flows stumbled late that year into early 2017, according to data from Morningstar.
Modest rebound
Net gains for the portfolios have posted a modest rebound in the past four quarters through September, but the increases, so far, remain modest compared with the previous rush of investor demand.
The 2016-2017 slowdown in flows was "a function of market conditions," Vail explains. The strong gain in the US stock market in that period, combined with low volatility, created headwinds for alternatives strategies generally, which tend to thrive in high-volatility environments, he says.
The 2016 acquisition of BRC Investment Management, a global equity manager in Denver, was a big slice of 361's growth spurt, adding roughly $450 million in assets at the time, says Vail. The remaining increase came from organic growth.
The firm's six mutual funds comprise the bulk of assets – about $1.2 billion as of September 30, according to Morningstar's estimates.
The remainder of the investment services are run primarily in separately managed accounts (SMAs) for institutional clients, including corporate pension and profit sharing plans, public retirement funds, endowments and foundations, according the firm's current ADV filing with the SEC.
Investment service are also provided to high-net-worth individuals, estates and trusts.
In addition, 361 offers investment advisory services through programs sponsored by investment advisory, or financial planning, firms not affiliated with the company.
The filing also says that Lovell Minnick Partners, a private equity firm, and Lighthouse Investment Partners, which owns a minority equity stake in 361, provides referrals for the firm.
---
Mentioned in this article:
AppCrown, LLC
Outsourcer, CRM Software, Tech: Other
Top Executive: Ted Tsung
361 Capital
Asset Manager for RIAs
Top Executive: Tom Florence
---
---
---