Karl Heckenberg: Emigrant had an opportunity to either be a buyer or a seller here, and we chose to be a buyer despite the fact that we're in the tenth year of a bull market.
Brooke's Note: Mark Hurley had a hell of a run, first building up Undiscovered Managers and then selling it. Now he's built up Fiduciary Network and done the same. Still, it must be a bitter pill to swallow. The highly cautious entrepreneur tends to make deals where he has little chance of losing. But in this case, he appears to have misread his adversary. He seems to have presumed a 10% break-up fee and the challenges of running an RIA LBO shop would prove too great a hurdle for his investment partner to overcome in taking him out. Wrong and wrong. That said, Fiduciary Network was assembled brick-by-brick, and the new owners will need to invest carefully or be selling the whole venture back to Hurley in three years.
In the David and Goliath battle pitting Mark Hurley against Howard Milstein, Goliath won--though David, i.e. Hurley, didn't go away empty handed, no doubt.
After more than two years of sometimes public rancor and wrangling, Milstein, the 67 year-old chairman, president and chief executive officer of Emigrant Bank, issued a brief press release to say that he executed his right of first refusal, bought Fiduciary Network and ousted Hurley. See: In letter to the editor Emigrant Bank finance chair calls out Mark Hurley for bad faith, improbable claims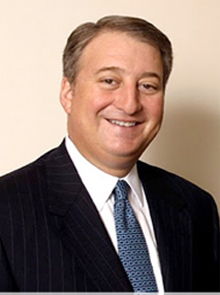 The bank's EB Safe subsidiary handled the buyout. It acquired the remaining 25% stake outstanding--it already owned 75%--to take full control of the company. Terms were not disclosed.
New Fiduciary Network CEO Karl Heckenberg says his firm's determination to not only oust Hurley, but also to install its own manager reflects its sense of the RIA's potential. See: After 'thinking changed' Emigrant Bank hires new CEO to either take Mark Hurley's spot at Fiduciary Network or to head new unit that will compete head-on
"Emigrant had an opportunity to either be a buyer or a seller here, and we chose to be a buyer, despite the fact that we're in the 10th year of a bull market," he says. "We would not have elected to double down if we weren't genuinely fired up about the quality of the current affiliates, as well as the market opportunity ahead of us."
Emigrant's deal is a classic case of putting its money where its mouth is. It had to pay Hurley a 10% break-up fee in addition to meeting the highest bid of a competitor.
Emigrant has invested $155 million through Fiduciary Network, which Hurley ran as CEO, to support the financing needs of 22 RIAs, representing nearly $40 billion in client assets and a combined $200 million in revenue.
Firms like RegentAtlantic Capital LLC of Chatham, N.J., and Evensky & Katz of Coral Gables, Fla. used the capital for internal succession, growth and other strategic transactions. In turn, they gave up an equity position.
Harold Evensky, CEO of Evensky & Katz, was quoted in previous articles expressing his reservations about EB Safe taking control from Hurley. He offered a more conciliatory tone today (Nov. 21) in an email responding to an RIABiz query.
"I do not know any more than what I've read in [Charlie Paikert's article.]. We simply look forward to continuing to actively grow our practice as we have in the past and look forward to working with the new team, but will certainly miss the Hurley team."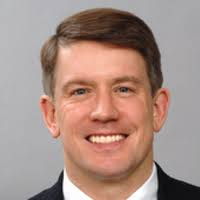 About 30 months ago, he decided to to try to oust EB as his 75% partner, saying he needed somebody bigger and better.
"We need a bigger boat," Hurley said at the time. "We need a larger investor because there are so many opportunities." See: After more than two years of radio silence, Mark Hurley pings with a stake-taking in an under-the-radar RIA
Whether it was the small boat, or a poor leveraged buyout market, Fiduciary Network's deal flow has been slow in recent years.
When asked by this reporter if the number and variety of deals might increase buyout, Heckenberg seemed to offer a thumbs up.
"Now that Fiduciary Network is a wholly-owned subsidiary of the Emigrant family of businesses, we have increased flexibility to look at a wider range of opportunities than we did in the past," he said. "We won't deviate substantially from what's made us successful, but Emigrant has substantial expertise across many areas within financial services."

---
---
Jamie McLaughlin
November 23, 2018 — 10:56 PM
While it will take some adjusting for the underlying FN firms who, in addition to FN's capital support, reportedly genuinely valued their "thinking" partnership with Mark, the possibilities for Emigrant are intriguing. They may be the best kept secret in wealth management, particularly for a host of specialty credit services they've provided for many years to operating business owners and the ultra HNW segment; services most RIAs cannot provide. Stay tuned.
Jeff Spears
November 22, 2018 — 1:30 PM
Independent RIAs are realizing that they need to offer more services to survive. Emigrant has the capital and experience to provide these services. I hope Emigrant leverages the great work that Hurley and his team have done over the last 13 years. They might need to be updated to the new realities of the industry, but many of the Hurley white paper topics remain relevant.
Scott Smyth
November 24, 2018 — 8:15 PM
More often than not, anyone is replaceable even CEOs; no matter how smart, charismatic, or prolific their profile has been. It is the hallmark of having built a good business: It can operate, endure, and prosper into the future not reliant on any one single person. No doubt we haven't seen the last of Mark Hurley he will find success in another endeavor. But looking forward to see Fiduciary Network go to new heights and new identity in the marketplace with Karl Heckenberg taking the reins