Ralph Pahlmeyer: The shift in strategy that I'm heading up, and the reason why I'm now CEO of the company, is that I'm now focused on licensing our technology versus selling our market automation platform.
Brooke's Note: What we missed in writing our first article about Vestorly co-founder Justin Wisz's exit gets more than made up for here. New CEO Ralph Pahlmeyer lays out how the change in leadership coincides with taking Vestorly in a new direction, both in terms of product and customer prototype. It's not that the old market is being abandoned, but there's a frank admission that pushing generic content out is a crowded field with fat margins and new customers harder to come by. As his naysayers point out, competition isn't the only challenge. There is also the more basic question of whether value gets added at all by personalizing vanilla, so to speak. Efforts are afoot to make both the content and its curation more chocolatey by doing more at the mothership -- both at Vestorly and at competitors -- and also by giving the advisors a bigger role.
Ralph Pahlmeyer sat quietly by for six years as his co-founder at Vestorly called the shots, but not without developing his own vision for the New York City start-up. He plans to take it beyond creating and managing content for advisors, a market that, he says, has become saturated. See: Co-founder Justin Wisz is out at Vestorly, and neither party is commenting; but some jarring Glassdoor reviews of the ex-CEO raise eyebrows.
"There's a lot more competition now than there was back in 2012 [when Vestorly was founded]; we were pretty much the only show in town," Pahlmeyer says. Today, he adds, "there's little to no differentiation between a Vestorly, an FMG, an AdvisorStream or a HubSpot. They'll disagree, but that's my belief."
So the content mill CEO -- who filled the void left by the departure of Justin Wisz in August -- is changing course. His answer is to go up the value chain by licensing a Vestorly algorithm that finds, sifts and ranks articles for advisors.
Vestorly was spread too thin, and marketing platforms are "a dime a dozen," he says. "The hard problems are around content ... [so] rather than compete with [rivals] for the exact same dollar, and a solution that's really exactly the same, why not focus on what Vestorly's good at?"
This strategy also opens the market to firms that don't specialize in financial advice. Vestorly's first named customer of the new service is Hootsuite, a Vancouver, Canada-based social-media management platform for businesses. Hootsuite counts 800 of the Fortune 1000 as clients, has 16 million users and is backed by $300 million of venture capital. Hootsuite did not respond to a request for comment.
Pahlmeyer has put his money where his mouth is, too. He's stopped hiring RIA sales reps and started snapping up sales people used to hunting whales like broker-dealers and marketing firms on enterprise-wide deals. See: Vestorly makes play for RIA browsers with $4.1 million of VC funding -- tiptoeing past prowling issue
"RIAs have been our bread-and-butter, and we have about 900, but where we see more growth -- and this goes hand-in-hand with our [new] channel strategy -- is going out to market to larger enterprises," he says.
Hitting a wall
But this new strategy could hit the same wall as Vestorly's core business, says a source, who prefers to remain anonymous. "Is Vestorly's engine so valuable that institutions will pay a premium? I don't think so."
The fact that Hootsuite's on-board shows there's a market, Pahlmeyer counters.
"We've invested over six years in R&D and collected billions of data points in what people are reading in financial services and what clients want to read. Now, we want to further expand the data by integrating with others," Pahlmeyer explains.
"Vestorly's future value is in data, and the firm's ability to glean it, capture it and put it into practice," he says.
Other critics also weighed in. Vestorly's just kicking the can down the road, says Michael Kitces, founder of the XY Planning Network, and writer of the popular Nerd's Eye View blog.
"They [advisors] may have a 'neat' mailing list of finance articles, but it doesn't necessarily make any of the readers want to do business with them. It's not clear why Vestorly's data is actually useful.
"If knowing this, and curating content with this was actually helpful to advisors in getting clients, wouldn't Vestorly use it to grow their core business?" he questions.
"Vestorly appears to be having trouble actually monetizing and demonstrating a value proposition for advisors based on all this third-party content aggregation," he adds. "[This] suggests that they may not find much traction leasing or licensing it out to others, either, if it fundamentally doesn't drive results for advisors.
Wrong, Pahlmeyer hits back.
"We have a monopoly… It will take more than six years, and a massive amount of data and success to catch us," he says.
"We can take content from anywhere and then arrange it by topic, keyword, category, then sort it by probability … nobody is doing this [and] it's much harder to do than come out with yet another platform that can send emails or post on Twitter."
Pahlmeyer assured RIABiz that Wisz' sudden exit is not a consequence of the strategic shift, though it is a cause.
"I decided to move in this new direction after Wisz indicated his departure ... [and] the idea to refocus didn't come up while he was still an employee," Pahlmeyer says. "It's certainly a strategy change ... [but] Wisz believes the new direction is the right thing to do."
Drip marketing
What drew so many firms to this drip-marketing niche goes to the heart of what makes a financial advisor -- namely relationships. The downside of any relationship is keeping it going beyond the initial attraction. See: How a 33 year-old advisor ditched the Midwest for California and used mad blogging and SEO skills to hijack annuity-bound web traffic to propel giant growth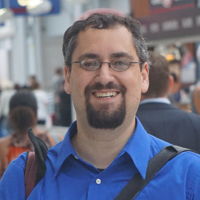 All the traditional options are labor intensive. It's a problem for an advisor, both from an efficiency standpoint, and because they lack the skills to connect with clients on social media or other platforms.
Any advisor who seeks to ape the success of Twitter's alpha primates, like Kitces or 'Downtown' Josh Brown, quickly learns how easy it is to slip off the greased pole. It takes a special knack to always be the life of the Twitter party.
Vestorly pioneered a way for financial advisors to outsource their online personas through third-party content. But as the market became saturated with providers, clients began balking after the 75th canned email about the wonders of diversifying portfolios.
It's not that the content pump is broken, it's what's being pumped through the pipes, says Kevin Mulhern, AdvisorStream's CEO, whose firm provides "publication-powered digital marketing" for financial advisors.
"If anything, the opportunity is bigger than ever," if you can actually provide good content over clickbait, he explains. "We want advisors to take control of the messaging and make sure it has their own insights."
Pahlmeyer takes a different view of the market. If you base your business on trading blows with firms like AdvisorStream, you'll end up scrambling for crumbs, he says.
Jockeying for position
Vestorly is jockeying for position in the market with firm's like Toronto's AdvisorStream, which just hired the founder of eMoney Advisor Edmond Walters as part of a plan to buy and write its way to profit. Ormond Beach, Fla.-based Snappy Kraken just put the kibbosh on more than one advisor using the same content on a per-region basis.
"Most [firms] will try to differentiate their market and products, but good luck with that. Can you send emails? Check. Social Media? Check. Automated? Check … They're all the same and Vestorly's no different But what is different is we've invested in R&D," he says.
Along with Hootsuite, Pahlmeyer says Vestorly has another marketing client lined up for its new service, although he declines to reveal the company.
Vestorly's client base is includes more than 2,000 financial firms, including RIAs and banks, like Northern Trust and Metlife. RIAs proved to be the foundation for Vestorly's early success, but Pahlmeyer has made it clear they're not the future.
"What's really valuable is our content engine, and this shift in strategy I'm heading up. The reason why I'm now CEO of the company is that I'm now focused on licensing our technology, versus selling our market automation platform," he says. "Our systems are getting smarter and smarter … I've become agnostic."
The grass is always greener [in enterprise sales], but it might not be so easy, says Joel Bruckenstein, founder and principal of the T3 Conferences.
"Every technology firm I deal with would prefer to do enterprise deals. Selling licenses in bulk to institutions is easier than selling one at a time to RIAs … [but] it's not [actually that] easy," he says,
---
Related Moves
November 6, 2018 – 1:38 AM
---
---
---
---