Edmond Walters: This is not just an application that finds content on other websites and then links clients out to those news sites, many with paywalls and all with advertising. Anyone can do that.
Brooke's Note: Follow the money, yes. Follow the people, yes. Follow the people who made a pile of money by solving problems for advisors the most. Edmond Walters, founder of eMoney, is one of those people who has a knack for seeing past what should work in theory to what will work in practice -- and for which the world will heartily pay. Yes, he popped up at Cetera a while back to help out Robert Moore with his software strategy. It made sense. When Moore was at LPL Financial, the firm was a big eMoney user. Now he is back in more of a role where he is most suited -- creating product fit, then weaponizing it with VC backing and M&A deal-making. But he's also giving himself a very new challenge of extending an advisor's ability to puff out its chest online without switching to that gear mentally and toggling to a Twitter account.
Edmond Walters is back in the RIA software game with a big new role with a little known firm.
Walters, who has been around the block a few times, will now help AdvisorStream to raise more VC funds, make acquisitions and bust the AdvisorStream software into shape as a product with an appealing front end.
The Toronto-based firm is planning to use his skills to execute a series of aggressive moves in an area of advisor content production that firms like Vestorly and Snappy Kraken are pivoting away from to some extent.
Walters' genius lies in how he was able to put eMoney at the center of the RIA business by making otherwise semi-vanilla financial planning software into a true product. He did so by putting a snazzy, life-simplifying dashboard on the advisor's chaotic desktop.
Brash energy
But the sometimes brash and always energized former advisor and entrepreneur was also able to build a big business around that software and sell the cash cow to Fidelity for $250 million in 2015.
One of the core reasons AdvisorStream is chasing new investment is the fact that growth -- a three-fold increase in client count is anticipated for 2019 -- is outpacing what the firm's current employees can handle, according to the firm.
Given the fact that each client firm has a one-to-one relationship with a member of AdvisorStream's staff, resources appear to be getting stretched. In the next twelve months, the customer service and content department, led by director of client success and brand marketing Georgia Karaksanis, is expected to triple in size.
It really is all about how quickly the firm is growing, and to keep it up, AdvisorStream needs more money, it's as simple as that, says Mulhern. "This is [effectively] our Series A. We didn't even know we'd do one last year, but now we do, and it's super important."
AdvisorStream is currently in talks with a number of venture capital and institutional investors, but as yet no decision has been made as to which route to take, according to the firm. An announcement is expected between the end of December and January 2019.
These include undisclosed "institutional investors," RIA technology firms, like Envestnet, and one West Coast, as well as several East Coast venture capital firms, adds Kevin Mulhern, CEO and co-founder of AdvisorStream.
"Edmond will be involved in multiple ways [and] his long history of building innovative advisor tools and partnering with market leaders is obviously a huge win for AdvisorStream," he explains. "Particularly as we expand to service more types of advisors, and enter new markets like the UK [which is imminent].
Buy, buy, buy
AdvisorStream won't be becoming a roll-up, but there's at least two rival firms that are on the radar as purchases, and Walters' nous is a big deal here, says Mulhern.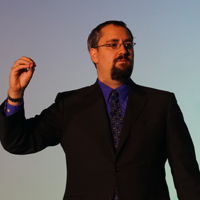 Moreover, Walters won't be mailing in his involvement in the traditional director mode. He is still a director for El Segundo, Calif.-based IBD Cetera Financial Group, which he joined in 2016. But this is his first advisor software gig since leaving eMoney. See: Edmond Walters bolts from eMoney and Fidelity Investments scrambles to manage the jilt.
"There's a couple of specific situations that we would consider … [and] we'd like some money in our coffers to buy a couple of people out," Mulhern explains. "I'm with Walters a lot in the next weeks in Philadelphia and New York, and we're going to speak with one of our competitors … there might be a big announcement."
Indeed, when it comes to accepting capital from larger firms in your business, there's always the risk you just get amalgamated as one of its many products, a shoal Walters has steered the AdvisorStream ship away from, Mulhern continues.
"Walters has specifically said don't get swallowed up by one of the groups we're talking to, which is a massive provider of financial services tools. We want to stay independent."
But if the plan is to boost competitiveness with acquisitions, AdvisorStream is hardly out on its own, says newly installed Vestorly CEO, Ralph Pahlmeyer. "It's just a classic private equity-style business model; you acquire customers, boost top line revenues and then sell it on."
State of play
AdvisorStream is in many ways a Vestorly-style drip-marketing firm that helps advisors use compliance-friendly content to lure clients. An algorithm does the tailoring for individual clients. The content -- sent out through newsletters, website feeds and social media -- is a mix of an advisor's own writing and material taken from sources like The Wall Street Journal, Bloomberg and Reuters.
But there are a number of areas where this comparison doesn't quite stand up to scrutiny, according to Mulhern.
For one, AdvisorStream pays for all the external content it uses, so that it carries the advisor's brand, fully adheres to compliance, contains no external advertising and never butts against paywalls. It also means firms can run their own analytics and try and capture leads. "Do you really want to advertise for your competition?" he asks.
But Pahlmeyer, would beg to differ. Indeed, he's ripping up his predecessor Justin Wisz' RIA-centric sales model and is now turning Vestorly into a software company, first, and a marketing firm, second. See: With Justin Wisz gone, Vestorly's new CEO jibes to algorithm licensing, wins Hootsuite and says old model has 'no differentiation'.
"AdvisorStream is somewhat of a Vestorly copycat ... [but] we're all pretty much exactly the same ... a dime a dozen ... it's extremely difficult to differentiate," he says. "[Besides] when Vestorly's gone out and made big pushes about licensed content, and blah blah blah, advisors don't want to pay for it ... [and] when advisors see they don't need to, they choose not to," he asserts.
Nonsense, Walters shoots back. In fact, it's reasonable to think that the only reason Pahlmeyer's trashing the model is he's planning to give it up, Mulhern says. "We welcome Vestorly's shift away from automated marketing. AdvisorStream's model has always recognized the value of content."
Fundamental flaw
They're fiddling while Rome burns, because the whole approach of these drip-marketing firms has a fundamental flaw, says Michael Kitces, founder of the XY Planning Network, and writer of the popular Nerd's Eye View blog, via email.
"[These] systems were primarily built for advisors to send out third-party content," Kitces explains. "[They] don't do very much to push advisors on the part that actually matters most--to convert readers into clients, which is showing up with your own expert content."
It's a "huge problem," and Kitces is bang on the money here. If you don't actually manage the content, and push advisors to write, you're not doing your job, says Mulhern.
"Some [rivals] go find content based on topics and search words, but they don't care about the quality of content, [for instance] Dan Smith's wealth tips, or Susan Jones' Five Ways to Retire by the Time you're 40. Who are these people?"
Ghost power
Unlike competitors like Vestorly, AdvisorStream has a direct relationship with the third-party publishers it links to, and approximately 50% of its 40-plus employees work directly into the compliance and marketing departments of the RIAs and BDs it sells to, as part of a Karakatsanis's team.
More pertinent to Kitces' criticism, however, is the fact that AdvisorStream produces "hundreds of pieces of custom content a week", ghostwrites for advisors and, according to Mulhern, consistently presses them to produce.
Advisors need to take control for all this to work, and at least some of the content has to be theirs, says Mulhern. "We hope to get every advisor producing, or at least editing [ghostwritten] content ... that's where we're pushing."
Indeed, this is a major part of what convinced Walters to join the board, he explains, via email.
Compared to its rivals, AdvisorStream is literally streets ahead, says Mulhern. "Every time an advisor [at a rival] sends a client communication that's using linked content they're literally sending their clients directly to third party sites and into the line of fire of competitors. This is a bad client experience, and [it's] counterproductive."
Do your research and you'll know this isn't the case, says Pahlmeyer. "We can get licensed content too … [and] with paywalls, we're obviously not automating content that people can't access, and we can also pull licensed content, where it is doesn't matter, that's not a differentiation … we have the exact same technological capacities [for pushing out content]."
And when it comes to ghostwriting, big deal, Pahlmeyer adds. "We write articles for advisors too … if they want to pay us to do it, we can offer it."
New markets
Founded in 2013, AdvisorStream sells to both RIAs and broker-dealers, of which it counts more than 90 as clients, including Cetera, which signed-on with the firm in 2017.
It's also growing "exponentially." Growth to the number of advisors and firms it sells to has tripled over 10 months time, and its clients have a combined AUM "in the trillions," the firm claims
Initially, AdvisorStream's focus was more on the broker-dealer market than RIAs. But it's been shifting gears of late, and is now targeting the latter, as well as growing the numbers of reps using its software, says Mulhern.
"At some BDs we have hundreds of users, but at others just a handful or two. We're going back and starting to do enterprise deals ... [Today] about 15% of our subscribers are RIAs, and we want that to be higher, too. We're going hard for the market."
But as competition for marketshare keeps increasing, growth could be harder to come by, says Pahlmeyer. "Any market automation platform, [whether] Salesforce, AdvisorStream, HubSpot, or any of these guys, they're a dime a dozen."
For all its vaunted claims to a "unique" status, AdvisorStream isn't immune from broader criticism.
Two years ago, it was accused of using fake advisor testimonials, albeit on a sub-site, rather than its official website. That said, these were just "test sales messages", according to the firm, and run by a contracted marketing agency. They were also removed soon after their discovery.
Deeper Walters
The precise degree of Walters' involvement in AdvisorStream is yet to be fully determined, although he will work primarily from his home in Villanova, Pa., once he comes off the road with Mulhern.
There are still details to be ironed out, says Walters. "We're working through our two-year plan right now ... [but in five years] I see AdvisorStream as the market-leader."
What is not in doubt is the fact that AdvisorStream plans to tap the know-how Walters picked-up over fifteen years at eMoney, especially as it develops plans to go global, says Mulhern.
Prior to his time at financial planning software vendor eMoney, which he founded in 2000, Walters spent eight years as a partner in Malvern, Pa.-based Wharton Business Group, a financial consultancy. He obtained his BA in Economics and Law in 1983 from Villanova University.
Alongside Walters, one further board appointment is expected shortly, as well as a number of fresh partnerships, and an announcement of an undisclosed nature -- potentially content licensing -- with Dow Jones.
Walters is also on the board with Crum Lynne, Pa.-based insurance software vendor InsPro Technologies, since 2008. Although an InsPro investor, he will not be investing in AdvisorStream.
---
---