Bob Reynolds: Ex-Fidelity veteran is taking on his old firm for 401(k) rollover assets.
Brooke's Note: Bob Reynolds established a sterling personal brand and reputation during his tenure at Fidelity Investments that is rare for anyone not with a surname of "Johnson." But then he suddenly left the firm in 2007 thus making himself part of a controlled experiment. Would his management skills buoy another firm -- like Putnam Investments? Certainly at some level the answer is "yes" as he sits atop Empower, which Great-West has since absorbed to create a critically amassed firm that sprawls across enough business channels for an overlap with the Fidelity mother ship. But one area of glaring omission at Empower is retail. And so this series of announcements about new partnerships, new hires and new oomph toward retail and rollovers makes us think about Reynolds and where he came from and just where he might end up as his controlled CEO experiment move into stage III clinical trials.
Bob Reynolds has set a goal for his retirement services firm that's equivalent to scaling Mt. Everest -- maybe even harder.
The 66 year-old CEO of both Putnam Investments and Great-West Financial, whose firm administers $570 billion in assets for 8.7 million participants in 38,000 employer-sponsored Empower Retirement plans, is setting up retail base camp to challenge No. 1 401(k) behemoth Fidelity for rollover IRA dollars.
The current Empower system for getting clients into the program is small -- in part because rolling assets is cumbersome, concedes Empower Retirement's president Edmund Murphy. A new robo-advisor, WealthSimple paired with a new Apex Clearing custody is designed to alleviate some of the friction.
Empower sends an email, letter or phone call to individuals who leave one of its plans. Now the option to rollover assets could be done by the former participant as easily as setting up a robo-account, Murphy says
Anyone who has rolled over an IRA can tell you it's a pain with the red-tape and paperwork, says Scott Smith, analyst with Boston-based Cerulli Associates.
Using a robo for rollover assets won't exactly put Empower in position to overtake Fidelity -- never mind Vanguard and TIAA-CREF -- but it's a start, he adds.
"Here, they can streamline it and they've got a natural market. Empower will know when people are terminated, and they'll say, 'Hey, we noticed you stopped making a contribution. Is an IRA right for you? And, it's easy to push this button," Smith says. See: Empower wins Apple's $3.5-billion 401(k) account from Schwab
Empower was at a distant fourth place in terms of assets at just under $500 billion according to Boston-based Cerulli Associates 2017 data. Empower comes in second place on the leaderboard with 7.7 million 401(k) participants – still far behind Fidelity's 20.9 million participants and about $1.6 trillion in retirement assets.
Reynolds worked for 24 years at Fidelity and was widely presumed to be CEO Ned Johnson III's heir apparent. When it became clear in 2007 that daughter Abby Johnson would take over, he left the firm. See: Abby Johnson finally breaks through the glass ceiling at Fidelity Investments and now she's busy taking big-time -- if calculated -- risks worthy of her father's legacy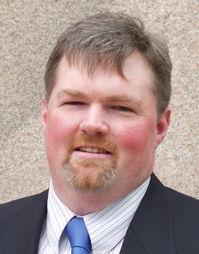 But he believes he left with enough tricks up his sleeve to make a run at the Boston-based giant.
Robo potential
Dozens of firms are creating robos, these days, but Reynolds, a pioneer in the 401(k) arena, believes his robo is different because it could give his firm an edge in gaining rollover assets.
Jim Lowell, who writes the Fidelity Investor newsletter, sees the potential. "If anyone can gain some marketshare from Fidelity, Vanguard and the other dominant players in that area, it could be Bob. Perhaps, the robo is the way to pursue doing so," he says.
Empower is partnering with Toronto-based WealthSimple to create the robo for rollover assets. WealthSimple is owned by Canadian-based Power Financial Corporation. See: The second-largest 401(k) provider drops 'Great-West' for 'Empower'
Power owns Great-West Lifeco and Empower is a part of the Power companies. The custodian will be Apex Clearing, which Betterment uses and which Wealthfront and Robinhood formerly used. Wealthfront nixes Apex Clearing and explains it as step in ridding 'semi-manual processes and disjointed systems'
"Bob has an inexhaustible drive," says Lowell. "He was part of the team that envisioned not just the scope and space of the then-fledgling 401(k) space, but also led the team to develop the investment framework and service-oriented approach that enabled Fidelity to lead that space's race to marketshare."
Empower also intends to double its staff of 300 fiduciary advisors in the next two years. Meanwhile, another key component in this program will feature insurance.
Insurance play
Murphy also explains his firm will have a separate team, apart from fiduciary advisors, licensed to sell and service insurance. Murphy says his firm will choose a "best-in-class" life insurance product as well as a "best-in-class" variable annuity. He anticipates they will be customized for Empower clients.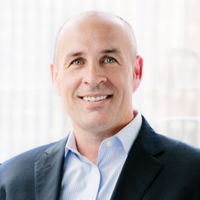 "Insurance is a natural extension," Smith says. "What does everyone need, have or want? A checking account. A 401(k) and life insurance. If they're not offering that, then they're ceding it to someone else."
Murphy declined to comment on many aspects of Empower's plan and also steered away from specifically discussing competitors and the firm's business plan.
But he did offer this: "We believe there is a significant population of mass affluent consumers who are not well-served by the financial services market. Empower can build a better wealth management platform that offers a superlative experience…"
Meanwhile, Murphy confirmed that his firm is pushing into the small-plan space. Recently, 401(k) Wire wrote that Empower has partnered with Independent Financial Partners for a small-market, retirement-plan solution.
"We see a real opportunity in the $5-million to $25-million plan space, and next we'll be focused on the $1-million to $5-million plan space," Murphy said. "We're investing a lot in infrastructure and on-boarding capabilities."
Fintech arrives
Recordkeepers have struggled with tight margins for years and launching this robo gives Empower an edge, says Bill Capuzzi chief executive of Apex, which runs a number of robos. See: Apex Clearing adds Ron Fiske to its Pershing mafia as it plays bigger for emerging asset class -- RIA digital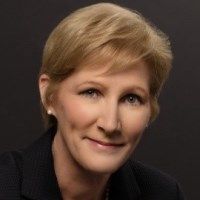 Having a consumer-facing site in the typically ho-hum institutional market could also boost Empower, says Peg Knox, chief operating officer Defined Contribution Institutional Investment Association.
"The introduction of fintech to the retirement space is a great option. Most of these sites are made for institutional clients. And, this one is aimed more toward personal investors. Recordkeepers have their institutional platforms but individual investors can't always access them," Knox says.
Steering individuals into the rollup-robo should be a breeze, Murphy adds. because his firm has been reaching out to participants when they leave an employer for the past four years.
"They're taking a page out Betterment and Wealthfront in terms of creating a more efficient solution for the mass affluent," Capuzzi says. Apex will handle the clearing and custody and the back office portion of the robo.
"All three firms are working hand in glove to deliver the solutions," Capuzzi says.
WealthSimple is a Canadian-based robo with 100,000 clients and $2 billion in U.S. dollars which began four years ago. The company boasts that it has won a Webby for its financial website and that the company looks at money differently than other robos, which will make it appealing to investors, says its CEO Michael Katchen.
"We're trying to appeal to a different audience. We're trying to humanize money. It's a beautiful design and our content has become really popular. We interview really interesting people about money," Katchen says.
The website that WealthSimple will create will be white-labeled for Empower.
Even though his robo isn't launching until the middle of 2019, Murphy says his firm wanted to announce it now to generate some excitement in the marketplace.
"We think we can do it better than others," Murphy says. "Empower will build a better wealth management experience than is currently in the market."
---
---
---
---