Brian Hamburger (left): I don't want people up there patting each other on the back.
Brooke's Note: Whether it's Chip Roame, Dan Seivert, Aaron Klein or Brian Hamburger, who represent management consulting, M&A, risk management and compliance as it pertains to financial advice, they are all rip-roaring excited to talk about their conferences. All of the events succeed and they all have increasing overlap of attendees. What may set Hamburger's event apart is the creativity he brings -- to the deadline of people piling in -- of pushing for that hook act that people will remember and learn from. Kelly Anne Conway, Tony Robbins and Mark Cuban come to mind. He's at it again with undiminished enthusiasm. It's a quality you really need but one that seems to generate itself in a business that has yet to grow stagnant.
Brian Hamburger is the first to admit his MarketCounsel Summit has a VIP problem in its 11th year .
Headliners like John "Jack" Bogle, founder and former Chief Executive of The Vanguard Group and former Vice President Al Gore will be put on the spot as much as possible, Dec. 3-6, at the Four Seasons Hotel Las Vegas.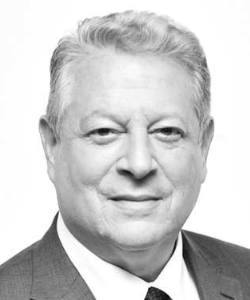 But the CEO of MarketCounsel will have just as much on his hands contending with the attendees. The RIAs who show up are fine. It's the industry big names. "People end up talking out in the hallways. I used to get offended. How do I get people into the conference rooms?" In an attempt at balance, the event comprises 22 hours of curriculum and 15 hours of networking
Yes, the more star power of attendees, the less drawing power of the people speaking on stages on panels. A very partial list includes:
Joe Duran, founder and CEO of United Capital Financial Partners
Michael Durbin, president of Fidelity Institutional
Steve Lockshin, founder and principal of AdvicePeriod
Phyllis Borzi, former U.S. Department of Labor
Dave Barton, vice chairman of Mercer Advisors
Gabe Garcia, managing director of Pershing Advisor Solutions
Rich Gill, partner at Wealth Partners Capital Group
Lori Hardwick, founder and president of AI Labs
Aaron Klein, co-founder and CEO of Riskalyze.
Brian Hamburger is planning to be the guy on top in his LV cage match with FSI's Dale Brown.
Power lunch and lurch
That's why in October Hamburger flew to San Francisco to attend the Tiburon CEO Summit to plant a seed in the mind of Dale Brown, CEO of Financial Services Institute, then took him out to lunch in Washington to follow up. See: Dale Brown tells RIAs why SEC's fiduciary standard is too costly for their clients
Hamburger told Brown he wanted to debate him in Vegas -- ultimate fighting brought to the RIA compliance stage -- but Brown delivered a quick jab Hamburger failed to see coming.
"He was a step ahead of me," Hamburger says. "I thought I'd have to build up to that at lunch. He ran right into the cage." See: Jaws drop after Dale Brown Skypes keynote address to Laser App conference with the claim: 'We were fiduciary believers long before being a fiduciary was cool'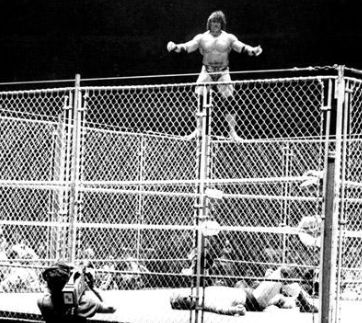 In the same spirit of playing to the presumed devil, Hamburger is going to lead off the conference with David Kowach, president of Wells Fargo Advisors, which encompasses both the wirehouse and FiNet.
The question Hamburger demanded Kowach take head-on is how can he build a business in the face of a poisonous, post-scandal PR atmosphere.
"How do you build what you're talking about from the position you're in?"
Kowach lustily promised to embrace the very real and daunting topic and unsympathetic audience, Hamburger adds.
In another power dilemma, MarketCounsel is placing four of the more outwardly self-assured men in the RIA business on a panel -- Todd Thomson, Joe Duran, J. Fieldling Miller and Elliot Weissbluth. The obvious peril is the accustomed collegiality these men practice in the public eye.
In an attempt to counteract that nauseating tendency, Hamburger put Philip Palaveev on the panel to stir things up.
"I don't want people up there patting each other on the back," Hamburger says.
Casting call
The rest of the cast who will appear on stage on various panels include:
Dave Barton, Vice Chairman of Mercer Advisors
Sarita Bhagwat, VP, Thought Leadership and Research at Fidelity Investments
David Canter, EVP, Head of RIA Segment of Fidelity Clearing and Custody
Ron Carson, Founder & CEO of Carson Group
Eric Clarke, CEO of Orion Advisor Services
Louis Diamond, EVP of Diamond Consultants
Amit Dogra, CEO of Third Seven Advisors
Greg Friedman, CEO of Private Ocean
Jeff Fuhrman, President of Coastal Bridge Advisors
Rich Gill, Partner at Wealth Partners Capital Group
Steve Lockshin, Founder and Principal of AdvicePeriod
Brian McLaughlin, CEO of Redtail Technology
Marilyn Mohrman-Gillis, Executive Director of CFP Board Center for Financial Planning
Terrence Mullen, CEO of Truelytics
Jim Patrick, EVP of Envestnet
Mike Reed, COO of Dakota Wealth Management
Knut Rostad, Founder and President of Institute for the Fiduciary Standard
Tricia Rothschild, Chief Product Officer of Morningstar
Abby Salameh, Chief Marketing Officer of Private Advisor Group
David Selig, Founder and CEO of Advice Dynamics Partners
Pam Stross, CEO of TruClarity
Don Trone, CEO of 3ethos
---
Mentioned in this article:
---
---
---
Stan Mayhew
November 19, 2018 — 5:36 PM
No plans to roll out Rudy Adolf for a roll-up victory lap?