Susan Colpitts: We are fortunate to be able to expand the use of our professionals' expertise.
Brooke's Note: There remains a third model of RIA that works on its own client compact and Brown Advisory is one of them. Basically these remnants of investment banks work with ultra-high-net-worth clients who value extreme discretion about how embarrassingly wealthy they are. In turn, clients stay quiet about things like fees and potential conflicts. The Brown Advisory ADV is a dizzying document about a full stack of services, ranging from brokerage to alternative asset management to, finally, wealth management, and how they all co-exist. In keeping with the culture of hush, this deal was so secret, it only got announced after it closed.
After losing one of its co-founders to illness, Signature Family Wealth Advisors, a firm co-founded by women way back in 1994, has quietly sold its $4.3 billion RIA to the giant in its marketplace.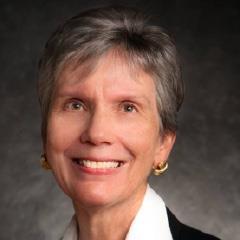 Anne Shumadine and Susan Colpitts launched the Norfolk, Va. firm at a time when women made up a small portion of the wealth advisory business. Now the firm will be folded into Brown Advisory, a monster by comparison.
Brown Advisory now manages $67 billion from Baltimore, according to the press release announcing this transaction. As of December 31, 2017, Brown Advisory, LLC had $48,502.8 million in regulatory assets under management, according to its ADV. It has "parallel managed account regulatory assets under management" of $10,078,087,503 also listed on its ADV.
By contrast, it has an Old Boy culture and its top nine executives listed on its website are still male. That said, it has recruited some powerful women including Dune Thorne, its head of client experience. A Harvard MBA takes her team from a $3-billion Boston RIA to join a $29-billion RIA based in Baltimore
Brown Advisory has operated independently since 1998, spinning off assets unrelated to investment banking following the sale of Alex. Brown to Bankers Trust in 1997. See: How an Alex. Brown spin-off grew to be a $46 billion RIA and how a Brown Brothers breakaway fits in to its plan for accelerated growth
Anne Shumadine died on July 24. She was 75. The 48-person firm was listed with Silver Lane Advisors of New York, which declined to comment on the sale, other than for its CEO Liz Nesvold to say: "Both sides are really happy."
Signature Family and Brown Advisory, which has 600 employees, have long competed in the mid-Atlantic.
"We have known and respected Signature Family Wealth Advisors for a long time—without a doubt, they are a special firm, with special clients and special colleagues," Mike Hankin, president and CEO of Brown Advisory, says in the Brown Advisory release.
Still, there may be some special pricing and conflicting practices to hash out between the firms. Like many old-line private banks, Brown Advisory generates fees by putting significant amounts of assets into its own proprietary mutual funds.
It also charges significantly higher fees than Signature. Signature's standard fee is 1% per year on the first $1,000,000; .75% on the next $2,000,000; .65% on the next $2,000,000 and .50% on assets greater than $5,000,000.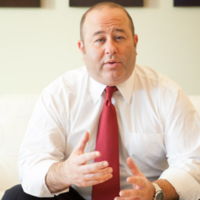 Brown Advisory charges 1.25% on the first $3 million under management 1.00% on the next $2 million under management and .75% above $5 million. In addition, it charges .4% to 1% for the underlying asset management held in its mutual funds.
For hedge fund assets, Brown's management fees range from .40% to 1.25% of the net-asset-value of the alternative fund per year. Additional incentive fees generally range from 5% to 10% of each alternative fund's yearly performance.
It is unclear whether legacy Signature clients will have their assets invested in Brown funds but some changes may be coming.
There are actually myriad ways to combine RIAs with radically different fees and fee structures without having to change or unify, according to Brian Hamburger, CEO of MarketCounsel.
"There are SIDs or separately identifiable departments or divisions, or you can use two disclosure statements and only provide them to clients affected."
Some attempts at combining and seeking synergies may be in the offing.
"Ahead of us is the tremendous opportunity to serve our existing clients in a more complete way," Hankin says in the release.
Colpitts did not say her firm would use Brown's products. "We are fortunate to be able to expand the use of our professionals' expertise.," she said in a release.
Shumadine's had sterling credentials across decades. She was Valedictorian at her Norfolk Va. high school and attended Wellesley, where she met her husband, Conrad M. Shumadine, a student at Harvard Law School.
She worked as a school teacher to put him through school. Then, at age 37, she enrolled at the Marshall-Wythe School of Law at the College of William and Mary. She was first in her class and editor of the law review, according to her obituary.
She started out as a lawyer at the predecessor firm of McGuireWoods before forming her own law firm. Shumadine & Rose was known for its expertise in tax and financial planning.
Seeing a niche in having families properly pass on their wealth to heirs and charitable institutions, she co-founded Signature Family Wealth Advisors in 1994 and was the chair of Signature at her death.
---
---
D McCallife
November 17, 2018 — 7:07 PM
One of the worst articles I've ever read. I'm a client of BA and have known Signature for years. Meandering, poor context, etc. but to blindly call Brown Advisory as an old boy culture (which is offensive on its own submission) misses the point. Brown Advisory has and is leading a change in the industry around diversity, inclusion, advancement of younger colleagues, etc and the very reason Ms. Shumadine and Ms. Colpitts felt so comfortable with the merger was beacause the two firm's cultures match so well. You should do more digging and know more about the two firms before you write an article. It is clear you looked up the ADV and started typing. It's a shame.