Abby Johnson looks awfully smart after free index funds take off
Brooke's Note: Fidelity Investments has always walked that razor's edge between carrying itself like a big, oppressive bank [though ironically it doesn't own one] and the cutting-edge of innovation. In fact that yin-yang duality may be what defines the company. It's not so hip that it can't do the painstaking work of administering $2 trillion of defined contribution assets, keeping clearing and custody of $1 trillion of IBD, TPA and RIA assets, running a fairly vanilla active-management mutual fund franchise or slogging it out as a discount broker. But it's not so dull -- like many a big bank -- that it won't take risks in strategy and finances. (Fidelity has a venture-capital arm and Fidelity Labs, for example.) Fidelity executives never tire of boasting that their big, private company pays no mind to how investments play on quarterly earnings. But as 2019 approaches, Fidelity's challenge in being both a cash cow and an innovation bull is exponentially harder. By some measures, Fidelity has erred too long on the side of milking cash cows instead of shepherding them to greener pastures. Having Ned Johnson III hang onto the executive suite until age 84 then hand the company to daughter Abby Johnson required a certain amount of transition. But we think we spotted a decided shift in the Boston patriarchy-turned-matriarchy in the past two or three months. Its new fronts on the war of low asset-management fees -- in mutual funds, ETFs and model marketplaces -- and its big play in cryptocurrency are the chief head-turners. More symbolic is how Abby answered the questions of, and even self-deprecated to, Barron's about the need to get risk-taking into Fidelity's do-no-harm culture. What Abby seems to understand--in a way, perhaps, her father couldn't--is young people. To get young investors to come to Fidelity, they need to be enticed differently. To get young, bright people (including women) to work at Fidelity, they need to see they are trusting their career to a company that trusts them. Finally, Abby, just possibly, may crack the water-water-everywhere problem of all those Fidelity 401(k) assets so close and yet so far from flowing into verdant pools of Fidelity-managed retail assets.
Perhaps no woman had a private elevator to the CEO suite quite like Abby Johnson at Fidelity Investments, but then, she suffered the same fate as most women in corporate America.
She hit the glass ceiling.
The man above her simply refused to budge, never mind that it was her father, Ned Johnson III. He finally stepped aside at age 84 in 2014. By then, she was 52 and about five years behind the curve. Ned's own father stepped aside when he was 47.
Father Time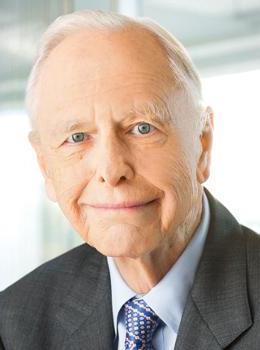 That five years was critical. Fidelity -- still a prosperous giant -- became arguably five years stodgier much to the delight of up-and-coming firms like Robinhood in discount brokerage, or big competitors like Vanguard Group, which ran away with the ETF business during that time.
Now four years into her tenure, Johnson is launching a blitz of initiatives to show just how she plans to drive the family's Boston financial advice and administration factory headlong into the 21st century.
Most notable is her launch of zero-fee mutual funds and a cryptocurrency base --each revealed in the blink of an eye by Fidelity time standards. Those bang-bang moves follow on a series of less-noticed Abby initiatives. See: Abby Johnson's zero-fee play for millennials gets to $1 billion in one month but Vanguard, BlackRock and Schwab say piffle; Note, RIAs need not apply
She bought eMoney for $250 million, unified the RIA and IBD platforms under Sanjiv Mirchandini and joined the party as a full-service RIA -- Fidelity Wealth Management. She also allowed her software control-freak firm to quasi-embrace open APIs in a new platform
The common denominator in all these moves can be summed up in one four-letter word: Risk.
Setting the tone
If any of these ventures goes sideways, Fidelity will get unwelcome headlines. It may even suffer financial consequences and tarnish its brand.
Yet, clearly, Johnson is taking these risks, both as a means of advancing the company and setting the tone for underlings who grew accustomed to Ned's culture, where only one outcome from any endeavor was acceptable -- success.
In a recent article, Barron's rightly noted another giant risk Fidelity is taking, for the first time in forever -- allowing a reporter to ask hard questions of its CEO. The firm has always lauded its privacy with blue-blooded reserve and viewed the media as a raffish source of informational chaos and half-truths.
"Being part of an organization with a pretty decent history of success, people tend to think the next thing has to be more perfect than the last," she said in the wide-ranging Barron's interview. "They spend too much time and effort trying to make it perfect, when it would be better to get it in the market."
This iterative thinking is brilliant both strategically and as a practical matter in attracting the best talent, says Cecile Munoz, CEO of U.S. Executive Search.
"Her quote is absolutely a tip-of-the-hat, not only to millennials, but also the new era of platform, or agile companies of the future," she says from her Los Angeles office. "They do not think in linear ways of building X perfectly then moving on to building another X or Y perfectly. It is about having vibrant, innovative, creative thinkers and doers. Trying and failing, and failing and trying. Look at the crypto world."
With her father's legacy to live up to and the competitive landscape rapidly shifting, the 56-year-old executive doesn't seem to mind throwing spaghetti against the wall to see what sticks.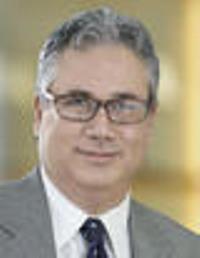 But at least two of the moves might even make old Ned question the chef.
The introduction of zero-fee funds has released the "free genie" from the bottle. It could wreak havoc on asset management margins and cheapen the Fidelity brand. Her embrace of crytocurrencies exposes the firm to a still shadowy corner of the financial services industry known for its criminal element. See: After five-year stealth project, Fidelity goes big-time into crypto-asset custody with standalone company
Old Ned believed in delivering quality and value and, most of all, charging for it.
But the upside of each move is astronomical, too. Cryptocurrencies may be an historic boondoggle, but they also may be part of a giant blockchain future and a first-mover advantage may pave the way for Abby's children and granchildren to become Fidelity CEOs.
The zero-fee funds may prove to be the ingredient that solves the rollover problem from $2 trillion of defined-contribution assets that too often fly the Fido coop as soon as the plan participant changes employers.
If the zero funds convince 401(k) participants to open a Fidelity brokerage account, Fidelity's chances go way up to get the rollover down the road and up-sell products along the way.
Fidelity also announced on Nov. 12 a ramping up of a near-zero approach in managed accounts with an expansion of its model marketplace
But whether such measures match her father's legacy of innovation and industry leadership is still an open question.
New generation
Edward "Ned" Johnson III took over the company in 1977 and distinguished himself from his father, company founder Edward C. Johnson II, by introducing a string of key innovations.
He was the first to allow customers to write checks against their money market funds and the first to sell discount brokerage services to banks, insurance companies and consumers.
In 1981, he launched his first innovation, the National Financial Services Corp to provide broker-dealers with clearing and execution. A year after that, the company offered its first 401(k) plans.
By the time the decade was over, Fidelity had opened its first street-level Investor Center (1984), launched computerized trading (1986), introduced the first portfolios offering hourly pricing (1986) and began offering investment management, asset allocation and portfolio rebalancing through its Portfolio Advisory Services (1989).
He also was a big believer in automation.
He turned over the executive suite to Abby in 2014 and the chairmanship two years later. Now 88, he still holds the tile of chairmen emeritus. Abby would have done well for the company simply by serving as a caretaker and defender of the brand.
But the latest moves, which came in rapid succession, leave no question she's determined to drive the massive $7.2 trillion AUM company forward just like her father.
Her first move was a shot across the bow of rivals like Vanguard and BlackRock. In August, Fidelity took the radical step of introducing two "ground-breaking zero-expense-ratio index funds"-- the Fidelity Zero Total Market Index Fund (FZROX) and the Fidelity Zero International Index Fund (FZILX).
Then, one month later, it announced the funds had pulled in nearly $1 billion in their first 30 days--an impressive figure, even if it only proves "free" is a still a powerful marketing hook. See: Abby Johnson's zero-fee play for millennials gets to $1 billion in one month but Vanguard, BlackRock and Schwab say piffle; Note, RIAs need not apply
At the time, the company refused to comment on plans for more zero-fee funds. But less than a month later, it rolled out two more. The Fidelity ZERO Large Cap Index Fund (FNILX) and the Fidelity ZERO Extended Market Index Fund (FZIPX). Both hit the market, Sept. 18.
Since rolling out those, the total AUM for all four funds has reached 1.908.6 billion as of Oct. 31, up from $1.536.6 billion (through Sept. 30), RIABiz has learned. While the figure, in itself, is not outsized, it's significant, mostly because it appears to reflect sustainable demand, although the rate of increase appears to be slowing. In all, the funds provide market exposure to more than two-thirds of industry index assets.
The Fidelity Zero Total Market Index Fund is the runaway favorite. It's taken in $1,348 billion as of Oct. 31, up from $753.5 million through Aug. 31. The Fidelity Zero International Index Fund pulled in $390.9 million as of the October date, compared with $234.2 million as of Aug. 31, according to figures provided by Fidelity. The Fidelity Zero Large Cap Index Fund had $102.6 million in net assets and the Fidelity Zero Extended Market Index Fund had $66.90 million in net assets as of Oct. 31.
Typically, fund firms don't put out a press release for every billion dollars they bring in, so the fund inflow was obviously considered good news that Fidelity wanted to share. But some simple math, based on the announcement, raised questions about the inflows.
Cannibalization?
One analyst, who asked not to be named, suggested, for example, the new funds may have ended up "cannibalizing" other Fidelity funds.
The zero-fee funds are only offered in retail brokerage accounts. Mutual funds are not added to a 401(k) lineup until they have at least a three-year track record (given the fiduciary role of plan sponsors), leaving some 25 million Fidelity 401(k) customers out of bounds. RIAs, likewise, can't buy them.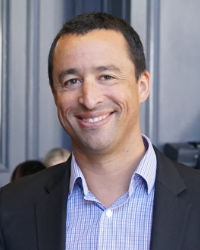 So, if millennials are the source of inflows-- the target market according to the company--then upwards of an estimated 200,000 new customers would have had to walk through the front door, based on an estimated average millennial account size of $5,000.
Otherwise, Fidelity brokerage customers would have to be selling other assets--including Fidelity funds-- to buy the zero-fee products.
Fidelity, however, has repeatedly refused to provide a breakdown of fund inflows to RIABiz. A spokeswoman would only say the company has "had tremendous interest from new and existing clients."
The company's marketing efforts, however, provide at least some limited insight into who is buying the funds.
Separately, a customer with a Fidelity administered 401(k) account, but not a brokerage account, told RIABiz Fidelity reached out with several emails, promoting the zero-fee funds. The email suggested opening a brokerage account with the funds.
Another 401(k) customer who already has a brokerage account told RIABiz Fidelity did not reach out with any solicitations.
A Fidelity source said the company did, in fact, do some "test marketing" to Fidelity customers. But a spokesperson said "ads had a significant out-of-home presence in markets like Philadelphia, San Francisco, Boston and New York."
Beyond traditional media, the company is clearly reaching out to millennials by marketing the funds through "digital channels like podcasts, streaming radio and social media," the spokesperson says.
Going to market
The company provided three examples of its ads. Two are built around the theme "The Value of Zero." They not only tout the zero-fee funds, but also less publicized initiatives: zero account fees, no minimum investment Fidelity funds and no minimums on new accounts.
That means an end to Fidelity's $2,500 minimum investment to open brokerage accounts, 529 college savings plans and the vast majority of its indexed mutual funds available through its platform.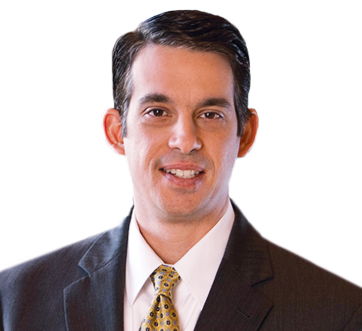 The company also cut prices on nearly two dozen existing stock and bond index funds, so all investors now have access to its lowest-priced class of fund shares, according to The New York Times.
The third ad takes a direct shot at rival Vanguard--by name.
"Our marketing efforts around these initiatives are focused on the industry-leading value we're delivering to our customers – with no trade-offs in great service and support," a company spokeswoman said via email.
Greg O'Gara, a senior researcher who focuses on wealth management at the Aite Group, told RIABiz that Fidelity was "planting the seeds" for a strategic market re-positioning "that will appeal to a younger generation of clients. "Millennials like free," he quipped.
Millennials are an amorphous demographic blob born after 1980 but before about 2000. Baby boomers, more specifically, were born between 1946 and 1964. Millennials are, perhaps apocryphally, known to pay any amount for good sushi but balk at paying for business services, which they prefer to receive for free over the Internet.
Fidelity continues to play coy about more fund roll-outs.
"We're always reviewing and evaluating our product lineup, but we have no additional announcements to make at this time as far as expanding the fund lineup," the spokeswoman said. "We don't have additional details to share on the assets."
Crypto crime
Johnson has another reason to push the envelope on new products.
Fidelity is still trying to live down its decision a decade ago to lay off ETFs and "robo" advisory services. The experience may be shaping Johnson's thinking about the firm's latest foray into crypto-currencies like bitcoin. See: After five-year stealth project, Fidelity goes big-time into crypto-asset custody with standalone company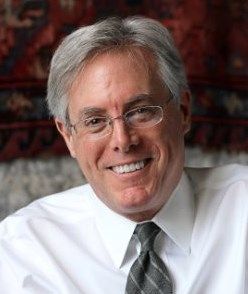 "Fidelity was late on indexing and ETFs, and I don't think they want to be late to co-opt and integrate one of the most important financial innovations in the last 50 years," Mike Alfred, founder and CEO of Digital Assets Data Inc. in Denver, told RIABiz. See: Mike Alfred also exits BrightScope to follow brother Ryan into cryptocurrency sphere.
Fidelity Digital Assets, a platform to trade and custody crypto-currencies launched Oct 15, is targeting institutional advisors, hedge funds and family offices. "Our goal is to make digitally-native assets, such as bitcoin, more accessible to investors," said Johnson.
Bitcoin and other cryptocurrencies, however, are extremely volatile and have been tied to numerous scams and frauds, which seems to put Fidelity's new initiative on sketchy ground.
"Cryptocurrency is best-suited for one use: Criminal activity," writes William H. Harris Jr., founder of Personal Capital Corp., a digital wealth management firm that provides personal financial software and investment services, in an eye-opening blog post.
"Because transactions can be anonymous — law enforcement cannot easily trace who buys and sells — its use is dominated by illegal endeavors," he adds.
Fidelity's move into the currencies may all seem out of the blue, but it is anything but impulsive, says Tom Jessop, head of Fidelity Digital Assets.
"We started exploring blockchain and digital assets several years ago, and those efforts have been successful in helping us understand and advance our thinking around cryptocurrencies," he says in a press release detailing the move. "The creation of Fidelity Digital Assets is the first step in a long-term vision to create a full-service, enterprise-grade platform for digital assets."
The standalone company based in Boston will provide enterprise-grade custody solutions, a cryptocurrency trading execution platform and institutional advising services around the clock, seven days a week, which will align it with blockchain's always-on trading cycle.
Fidelity is the latest and apparently the largest cryptocurrency play by an institutional asset manager, according to Forbes.
The company can't make the same claim about Johnson's latest major initiative.
The company announced Oct. 16 plans to open-API participation with WealthscapeSM Integration Xchange. Options include APIs, data feeds, contextual linking and frame-in capabilities. See: Fidelity Investments launches its API-forward 'open architecture digital store' as big RIAs demand help fine-tuning client service -- with Schwab likely on deck
But the launch sounds much like the open-API store that TD Ameritrade Institutional set up several years ago. Pershing followed TD's lead in 2016, leaving Fidelity to play catch up, again.
"This sounds like it is targeting advisory firms, not so much their third party software providers. Also, this is about making tools available as opposed to Fidelity doing the integrations," Joel Bruckenstein, producer of the T3 conference series told RIABiz.
Today, Fidelity has more than $7.2 trillion in assets under its administration, and more than $2.6 trillion under its management, as of July 31, 2018. Upwards of 27 million investors use its services, and 23,000 business use Fidelity to manage their employee benefit programs. The Johnsons still hold a 40% stake
Abby's destiny was clear from the get-go. She went to work for the company fresh out of Harvard Business School in 1988, and has never looked back. She started learning the ropes as an equity analyst, before moving on to head asset management and serve as president of different divisions.
Her move to the executive suite may have come late, but she seems determined to keep the family brand ahead of the curve now that she's in charge. So it's safe to say the latest initiatives are likely far from her last.
---
---
Mansler
November 15, 2018 — 6:40 PM
Glass ceiling? Ah, she could have always worked somewhere else and not taken advantage of her father's nepotism?
brooke southall
November 15, 2018 — 6:48 PM
You may be looking at the glass ceiling half full. :) Sure, it's easy to point to possible nepotism. The other possibility is that she is actually far more qualified than the average CEO who spent a career expending inordinate energies playing the internal politics needed to climb. With less of that burden, Abby may have been able to concentrate on honing her Fidelity-managing craft as it were. People I know on the inside largely give her credit for doing just that.
FAA
November 16, 2018 — 11:10 PM
Terrific and the agility of privately held companies...good for her/them. They don't have to report quarterly earnings nor developments to anyone so they can take their longer term shots. And they have the $$ to do so. Good stuff