Louis Diamond: Cetera [isn't] unstable, but new ownership is a time for advisers to reevaluate.
Brooke's Note: One big question about Focus Financial was how Rudy Adolf's self-assured style would wash on Wall Street. I listened to the thrid quarter earnings call; the tension was palpable. The tension "tell" was that after Adolf responded to questions, the analysts -- typically a cheerful, almost cheerleading lot -- could only muster "OKs" and the question got re-asked repeatedly. The shares have been battered of late, but got much worse today. These bits also look at an overlooked advantage of 401(k)s -- how they affect the plan sponsors as business entities fueled on human capital. Then, a look at the Cetera being under yet another owner and what to make of that early on as LPL blasts fickle private equity with a clear target on Genstar-owned Cetera's back. See: LPL Financial markets itself as a savior to reps at 14 IBD firms under the 'precarious' spell of private equity investors, despite its own private equity past
Focus Financial Partners shares lost another 12% of their value today (Nov. 13), after CEO Rudy Adolf left analysts scratching their heads over answers to their questions on today's third quarter conference call. He was peppered with some of the same questions again by analysts trying to follow up.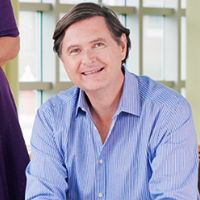 The New York-based roll-up's shares closed today at $31.99, down $4.34 or 11.95% from yesterday close of $36.33. Shares hit a low of $30 before rebounding, and closed off its interday high of $36.76. The stock is trading well below the $38 share price following its IPO and its intraday high of $49 hit in September. That said, its initial pricing targeted by investment bankers was $33 in late July.
Normal daily share volume is 260,000 and today it topped 1.2 million. On a day with the Nasdaq edged up slightly, Focus had its own problems that were the focus of analysts' questions.
Focus 3rd quarter revenues rose to $235.7 million, a 30.8% gain, but fell short of analysts' predictions by $4.3 million. It reported a GAAP net loss of $38.9 million based on adjusted net income of $34.1 million, up 43.4%, according to its filing. The firm put a positive spin on the numbers in a release.
"Third quarter results continue to demonstrate Focus's strength post-IPO. We operate in a highly supportive environment where industry trends continue to move in our favor," Adolf said in the statement.
But Goldman Sachs analyst William Blair and other analysts pelted the CEO with questions for about half an hour. Adolf, in many instances, was imprecise in his answers, if not outright stonewalling.
"I listened in this morning and agree that the tension was palpable, Adolf wasn't on his game, and his CFO sounded defensive," says Matthew R. Crow, president of Mercer Capital, which advises on valuations from Memphis, Tenn. Focus Financial's chief financial officer is Jim Shanahan who has served in that role since 2006.
Market Conditions
Market conditions were one big area of concern for analysts. Adolf repeatedly asserted he expects few adverse effects on revenues, given market volatility, and stressed that his RIAs hold about 25% of their assets in non-correlated assets.
"When I see the volatility, it's actually a good thing [because it underscores the durability of RIA portfolio construction]," Adolf said. "...I like the volatility. I don't see some major impact."
An analyst came on to say the Focus prospectus lists non-correlated assets at 17% in contrast to Adolf's claim of 25%. "Did it change, or was it rounding [that brought about the eight percentage point jump]?" the analyst asked.
Adolf's neutral reply was: "It's not going to be a constant number."
When pressed that third-quarter revenues were buoyed by stock market gains and the fourth quarter was shaping up to be depressed, Adolf stressed -- again without specifics -- that "billing methodologies are different across the firm."
What seemed to perk analyst ears was an Adolf suggestion that one Focus Financial firm had split in two and one half of it had left the Focus fold.
The first analyst to ask about the split -- hence reduction in revenues -- wanted its size and name. Adolf insisted that it was small and not worth scrutiny.
The next analyst pressed the matter, and Adolf revealed two advisors had taken the institutional portion of their business onto their own RIA, but left the high-net-worth portion.
Finally, he revealed the name -- TrinityPoint Wealth -- but declined to reveal its size, even though it's clearly stated in its ADV form. It lists $603 million of AUM. The firm is based in Milford, Conn, with Jim Betzig as its the principal.
Betzig was part of a firm that broke away from Merrill Lynch with $2 billion of AUM in 2012 under the Beirne Wealth Consulting LLC name. Betzig joined John Beirne Jr., then 69, along with John-Oliver Beirne and Eric Passeri.
They launched the RIA and were part of the Focus Connections program -- a way to sample Focus resources without selling equity. See: A 69-year-old, $2 billion Merrill Lynch breakaway looks to his elder to help expand his firm
Beirne Wealth Consulting Service now lives on in Shelton, Conn., lists 12 staff on its ADV and $2.295 billion of assets.
Its ADV2 reads: "On June 20, 2018, an other-than-annual amendment was filed to update Schedule A to remove James Betzig as the Chief Executive Officer and to reflect a new Chief Compliance Officer, Elizabeth Garnto, effective May 23, 2018. Additionally, Schedule A has been amended to add John-Oliver Beirne as president effective June 13, 2018."
Analysts also pushed back against Adolf about one-time charges of $7.5 million. Adolf said most of it could be traced to a one-time reclassification of shares related to the IPO and a one-time $650,000 change related to buying Loring Ward. See: Focus Financial buys $17 billion DFA TAMP for $235 million through its $3.6 billion DFA TAMP
Yet, when analyst asked if one-time expenses would change in the fourth quarter, Focus said they'd likely be about the same or "maybe slightly higher." See: Unseen factors drove the BAM, Loring Ward $50B merger; 18-month warming, light Focus Financial touch, led to reverse merger in spirit and birth, CEOs reveal in exclusive interviews
---
It's the bottom-line, stupid, says T. Rowe study
---
RIAs need to stand up and take note of a brutally simple message that will bring 401(k) sponsors to the table, according to recent research from T. Rowe Price -- but it runs the risk of tripping up on logic.
Titled "Where 401(k) Design and Corporate Profitability Cross Paths," the study states that a "strong correlation" exists between financial performance and the quality of a firm's 401(k) plan, regardless of its size, or the industry.
Indeed, where the traditional assumption is that good 401(k) plans boost sponsors' retention and talent acquisition, they're also a massive profit multiplier, the T. Rowe report states.
More simply put, T. Rowe posits that companies with top-rated plans have a demonstrably better bottom line, and that quality plans bring home the bacon in more ways than is commonly assumed.
Released in September, the $1.3 trillion AUM Baltimore-based asset, investment, and retirement manager's research asserts that even if a high quality plan costs more, RIAs can point to an opportunity cost, whereby lower quality plans de-motivate staff and hit revenues, meaning "potential profitability gains may outweigh the potential costs."
That said, it's impossible to deny an element of the chicken and the egg is in play too, admits Joshua Dietch (via email), head of the T. Rowe retirement and financial education team that penned the study.
"What the study illustrates is the role that a retirement plan can play in leveraging and managing human capital," he says. "There are a lot of things that companies can do to manage and leverage human capital. This study suggests that investing in a 401(k) plan may be one of them."
Companies, with "above average" 401(k) plans are typically 20% to 80% more profitable than those with "average" plans, whereas companies with "poor" plans have profits as much as 80% lower than the mean, the report states. Moreover, plans rated "great" are more likely to have gross margins "between 20 and 40 percent higher than companies with 401(k) plans rated 'average.'"
It's simple: If a firm invests in their 401(k) plan they gain. If they don't, they suffer an opportunity cost in corporate profitability, says Aimee DeCamillo, head of T. Rowe's Retirement Plan Services. "Employees benefit from well-designed 401(k) plans, and the same employees directly affect corporate profitability."
Logical fallacy?
One criticism that the report allows for is the fact that it's possible to make the case that it's leaping to conclusions, since "more profitable companies can afford to fund better 401(k) programs."
T. Rowe's response to this critique is to suggest that "correlations" between plan performance and net-income-per-employee highlight a "symbiotic relationship" between plan performance and corporate financial performance.
Nevertheless, the idea that correlation implies causation is considered, in many fields, a logical fallacy. T. Rowe's posited 'symbiosis' risks falling foul of the principle of cum hoc ergo propter hoc, Latin for "with this, therefore, because of this," the fallacy of attributing an effect to a false cause.
Where the report states that there is a connection between plan performance and corporate profitability, logic dictates that the occurrence of two events together does not ipso facto establish a cause-and-effect relationship.
Dietch, however, remains a true believer.
The report's findings make intuitive sense, he says. "We've long believed this [401(k) profitability boost] was the case but this is the first time we've been able to prove the correlation."
T. Rowe's study relies significantly on using the BrightScope 401(k) ratings overseen by NYC-based business intelligence firm Strategic Insight, which analyzes upwards of 60,000 defined-contribution retirement plans. It employs a quantitative look at five aspects of plans: fee-levels, company generosity (matching or other contributions), deferral rates, participation rates, and overall account balances.
Once the data was gathered, it was compiled both as a numerical score and on a sliding scale from great to poor. The T. Rowe study uses "average" as a benchmark from which to make its projections.
Size doesn't matter
Using Brightscope's ratings to benchmark plans, T. Rowe's research evaluates 485 plans with over $50 million and less than $36 billion in assets at 332 publicly traded companies. It does not, however, track whether any particular type of plan provider is more influential on corporate bottom lines, be it a behemoth like Roseland, NJ.-based ADP, or a more boutique firm.
But the study's findings matter to companies of all sizes, which makes it relevant to plan providers no matter what segment of the market they serve, says Dietch.
"We controlled the analysis so that [company size, industrial sector, and plan size] did not unduly influence the outcomes," he says. "We suspect that similar [profitability] correlations exist for plans with assets below $50 million and over $36 billion."
The T. Rowe report combines a regression analysis, and a statistical process for measuring the relationship between variables--in this case BrightScope ratings. It also includes financial performance indicators like profitability; a comparative analysis of four corporate metrics--gross margin, net-income-per-employee, gross-profit-per-employee and revenue-per-employee--and the underlying statistics included in BrightScope's ratings.
Founded in 1937, T. Rowe Price launched its retirement plan services in 1990, and now serves more than 2 million plan participants in over 4,300 plans.
---
Genstar's Cetera reign starts with a bloody nose
---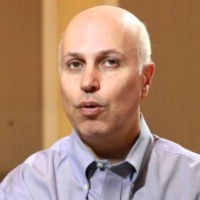 Three months ago, with fresh capital, new partners, and a reps-into-owners-plan, Cetera chairman and CEO Robert Moore boldly asserted his firm was ready to take on LPL Financial -- but first blood has gone to LPL.
On Oct. 2, El Segundo, Calif.-based Cetera announced the onboarding of over $650 million in fresh brokerage and advisory assets since it was bought by San Francisco private equity firm Genstar Capital in July. But soon afterwards, those gains were wiped out by a series of LPL raids.
Between Oct. 22 and Nov. 8, LPL struck a series of blows against Cetera, poaching $4.5 billion in cumulatively managed assets and four separate RIAs from under Cetera's nose. LPL's largest win was the capture of the $3.7 billion AUM Crystal Lake, Il. firm Exemplar Financial Network.
In August, Moore claimed that Genstar had given Cetera enough firepower to go head-to-head with Fort Mill, SC.-based IBD LPL. But it is the latter that seems to have retained a knack for hitting the bullseye. See: After RIA private equity hot-shot Genstar's $1.7 billion purchase of ugly duckling Cetera, Robert Moore plans to take on LPL--not with acquisitions, but a recruitment storm.
It's a war, and this is the latest salvo, says Danny Sarch of Leitner Sarch Consultants, told Investment News. "There's a lot of ill will between [Cetera and LPL]."
Case in point
Headed by David Hubbard, Exemplar was celebrated earlier this year as a key member of Cetera. But it ended its 28-year relationship with the firm on Oct. 19, and moved its broker-dealer affiliation to LPL.
LPL smelled blood, and the loss may even have been triggered by Cetera's new ownership, as firms reevaluate whether they've found the right home, said Louis Diamond, executive vice president at Diamond Consultants, in Investment News.
"LPL has made it clear they will pay up for firms coming from Cetera," he added.
As well as Exemplar, LPL captured $365 million AUM Richmond, Va.-based Infinity Financial Partners; $180 million AUM Lebanon, Ky.-based Winebrenner Financial Services and $180 million AUM San Diego-based Financial Planning Department.
Cetera has, however, managed to stem the bleeding from the loss of Examplar.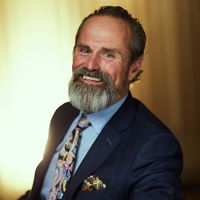 On Nov 1, it announced that 25% of Exemplar's reps (approximately 30)... would not move to LPL, while $1 billion of its client assets and up to $6 million in production would also not be making the move to LPL.
Cetera is the fourth largest IBD in the US by revenue -- when all six of its subsidiaries are combined -- and also the fourth largest by advisor headcount, with about 7,800 producing reps, 90% of whom hold dual registration. In all, Cetera has just under $250 billion in assets under management, as of June 2018. Genstar, acquired the broker-dealer in a deal said to be worth $1.7 billion.
But LPL remains the larger of the two firms. More than 16,000 reps call it home, and it has more than $659 billion in brokerage and advisory assets under its management or administration.
Silver lining
If Cetera has been left somewhat reeling, in Moore it has, at least, a pugilist who knows the ins-and-outs of its bitter rival . Before becoming Cetera CEO, Moore was LPL president, until he was overlooked for the CEO job when it became available. See: Sources: Larry Roth is out at Cetera, supplanted by ex-LPL president, Robert Moore.
Indeed, during this latest post-Genstar bout, Cetera has landed some blows of its own, albeit on a much smaller scale.
On Oct. 4, for instance, FinancialAdvisorIQ reported that Cetera had poached Shanna Kehoe, a senior wealth advisor and personal CFO with Diamond Wealth Management, and Joseph Polsinelli, an ex-Cetera rep who left it for LPL in February. Cetera did not disclose the sum total of assets Kehoe and Polsinelli brought with them.
Cetera's most notable capture from LPL remains Carson Wealth, a then $4.2 billion AUM RIA headed-up by guru Ron Carson.
Carson Wealth now has more than $7.4 billion in assets under its management, according to its most recent ADV. See: Ron Carson ends national search for chief marketing officer by doing a local M&A deal using his favorite HR broker -- Eric Clarke.
Advisor-centric
The feud with LPL notwithstanding, Genstar's reign is not without its positive aspects.
Indeed, what drove the September and October inflow of $650 million to Cetera, according to a release, was a mix of steadily improving services and the kind of longer-term certainty Genstar's involvement ensures, after several rocky years under previous owner, Aretec. See: Charles Goldman's turnaround of Genworth castoff leads Chinese investor to pay stunning price.
A further positive is the steady development of Genstar's plan to ramp up employee input in Cetera, through a combination of equity participation; the provision of growth-targeted loans and by giving reps and RIAs a voice in developing its long-term business strategy.
On Oct. 4, Cetera announced the launch of its Advisor Alignment Program, which gives between six and twelve advisors, serving a two-year tenure, a voice on six 'shared services councils in marketing; communication and events; risk and advocacy; technology and innovation; advisor growth; service and operational excellence and advisor lifecycle planning and diversity.
Each council will consist of advisors, two Cetera-chosen chairs, and the manager of the relevant department.
These councils will also put forward one advisor each to represent them at an 'engagement council' with Cetera's board of directors and its Moore, who will chair its bi-annual meetings. How advisors are chosen for each council, however, remains unclear.
"We are creating opportunities in which a greater number of existing and new advisors are incentivized to participate," says Moore. "[We're also] ensuring that [advisors'] influence is an integral part of our mutual success."
---
Related Moves
August 13, 2022 – 12:39 AM
---
December 17, 2020 – 3:02 AM
---
---
Mentioned in this article:
---
---
---
Jeff Spears
November 14, 2018 — 8:01 PM
The problem Rudy has is that he can't adjust from a recruiter to a CEO of a public company. The market and the analysts will help.