Under charcoal RIA grilling, Walt Bettinger (shown here in a picture of the stage screen) went so far to make amends by offering up his personal email address to any advisor who is in a competitive situation.
Brooke's Note: If you get a few beers into people who serve RIAs, they will tell you that they find this strain of independent advisors to be particularly annoying. Nobody expects more service from their providers. No group seems less willing to pay for it. No company has born the brunt of that dynamic -- to the extent that it's true -- than Schwab Advisor Services with its three decades as the RIA custody leader. In this article the dynamic is made manifest as the RIA community expresses concerns about the party thrown for them, the service provided to them, the ways they (or their clients) get charged and the ways that Schwab tries to make money outside the RIA business. Seems kind of unfair, right? Yes. But not really. What RIAs know is that they are Schwab's cash cow and that they as RIAs have custody choices. They also know that if they aren't battling Schwab for every penny and every bit of effort as a servicing agent that they aren't doing their job as fiduciaries. Cry me a river for the RIA who has to stand in line an extra 10 minutes for a chicken more rubberized than in past years, you say. Yes, sure, high class problem. But RIAs and many vendors count Schwab as their top partner and partnerships are built on trust. Trust is built on what's not written into the contract. RIAs get told at the Schwab conference that they are the best and that Schwab appreciates them as just that. Schwab is a high class organization but trust gets strained when signs of indifference creep in, which sparks an article like this one.
After more than 27 years, the Schwab IMPACT conference looks like it just might be starting to show its age.
What was once heralded on the industry conference circuit as the platinum event for classic RIAs and the businesses that support them, Schwab IMPACT was a discernibly lower-luster version of its heyday self.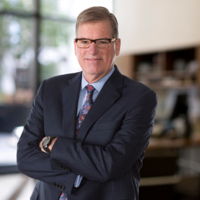 Known as the biggest gathering of the RIA industry, IMPACT typically shined with famous speakers, top-notch facilities, high quality meals, never ending snacks, fully stocked bars, advisor energy and extravagant entertainment.
However, this year just seemed off, despite more than 5,000 advisors, asset managers and technology executives in attendance in downtown In Washington D.C.
Maybe it was the quality of food and the lines in the exhibit hall for meals; or the poorly planned breakout sessions that left many attendees unable to get into sessions; or the absence of performance artists and fun in the exhibit hall; or the strange keynote addresses from the top two Schwab executives, the event's typical wattage seemed diminished.
In a departure from past years, Bernie Clark, head of the RIA business, kicked off the event and re-hashed the 2008-2009 financial crisis, 10 years later. See: Bernie Clark uses Schwab IMPACT 2017 as pulpit to preach Schwab scale as firewall to blaze of dystopian big-data future
Starts on down note
While the crowd was hoping for an inspirational, feel-good prognostication on the future of the business and news of hopeful platform enhancements, Clark spent his valuable keynote time on all of the bad news that came out of that troubling time.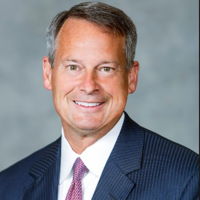 "Over 465 banks were closed, $6.9 trillion in value was wiped out of the market and 8.7 million people lost their jobs," Clark intoned. But he quickly followed with: "What a difference a decade makes." Indeed, RIA assets hit the $5 trillion mark after those troubling times.
What to make of these mixed messages?
The attendees I spoke with assumed that Clark and Schwab were warning that good times are here today, but we all need to start preparing for the next downturn now that volatility has returned to the markets.
Amid the gloom, Clark did introduce a new series of advertising campaigns to support RIA efforts to win assets. However, the topic took a very nasty turn when CEO Walt Bettinger joined Clark to answer advisor questions during their traditional fireside chat.
Revenge of technology
Through a new technology display, attendees were able to use a mobile app to "vote up" audience questions live on a huge screen. Clark and Bettinger received a real-time update on trending questions at the top of advisors' minds.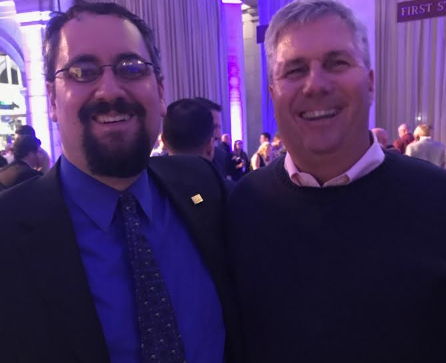 Multiple times, the, "Why are you competing with me?" question popped on the screen, visible to everyone, so Bettinger and Clark couldn't skip past them. I'm sure the Schwab PR team immediately logged-in to LinkedIn and buffed up their resumes. See: After dream of cloud-based PortfolioCenter falters, Schwab Advisor Services makes good by showering small RIAs and third-party software vendors with windfalls
To their credit, Clark and Bettinger took the retail competition question head-on with the stock answer that Schwab is aiming its messaging at wirehouse investors--not RIA clients--to encourage them to ask questions of their current advisors.
But with the mass marketing sweep of television advertising, RIAs always suffer collateral damage. As a result, Bettinger made amends by offering his personal email address to any advisor who is in a competitive situation with Schwab retail. He wanted to let them know, "We will stand down immediately."
Additional audience-favored questions hit on areas where Schwab's gain has been an RIA loss, such as Schwab's cash sweep policies into low-rate Schwab Bank.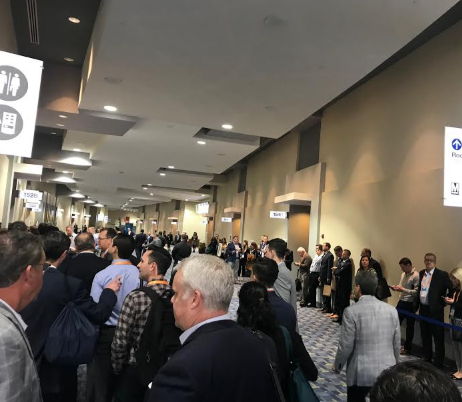 "There is a cost for liquidity," Clark said. He explained how Schwab offers different cash and money market products, and that Schwab reviews weekly its rates to ensure they are competitive.
The next question, about how recent growth has degraded RIA service and operations, put Clark back on the defensive.
"We've had service issues," he said. But as a result, he added, his team is looking to expand its approach and better scale to solve these service related problems.
In response to the question: "Will commissions go to zero?" Bettinger perked up. He fired off a soliloquy on the fact that "nothing is free in any of our models."
"We say specifically that our robo offering has no advisory fee; we do not say that it is free," he explained.
Bettinger also took a shot at its big competitor advertising zero commissions. He explained that it generates hidden revenue via transactions, such as payment for order flow, and called upon the industry to have more disclosure to investors on these practices. Likely this was a reference to revenue model of Robinhood, which was bludgeoned in a Bloomberg article on Oct. 15th. See: Robinhood Gets Almost Half Its Revenue in Controversial Bargain With High-Speed Traders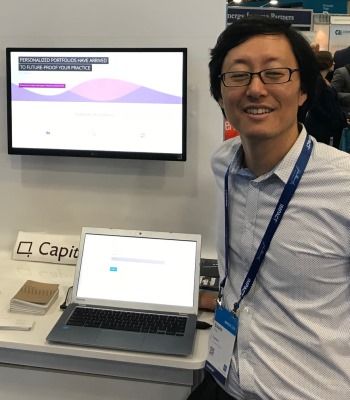 The audience questions came to an end with an amusing and relevant query: "Why are our chairs so close together?" At that point, Clark and Bettinger quickly exited their own oppressive chairs and the conference was off and running.
With the launch of the new digital account opening tool on Schwab's Advisor Center workstation, firms will now be able to open accounts digitally, with no forms, e-signatures or any paperwork, whatsoever.
Launched initially with Orion, the new, digital, account-opening tool is part of a broader initiative from Schwab. It will expand their third-party roster to include more technology firms, leverage API's more openly and follow more closely in the footsteps of the other custodians.
A saving grace at IMPACT 2018 was Industry guru, prolific blogger and celebrity advisor, Michael Kitces, who spoke to one of the most widely attended sessions at the conference.
His session was so popular, a waiting line into the cramped room stretched nearly halfway through the conference center. it created a more-than-standing-room-only breakout session for advisors, eager to learn about the topic of his discussion: "Five Industry Trends Reshaping Financial Advice."
Kitces did not disappoint.
Kitces for niches
Kitces' premise is that technology will continue to transform wealth management, just as it has in every other industry. He went all the way back in time to the anti-technology Luddites, of early 19th century Britain, to make his case.
Because technology has now overtaken all of the core investment management processes, advisors need to focus on adding value on top of investment automation. That includes such things as financial planning and encouraging client behavior change. Coaching will be the value-add advisors will now have to deliver versus investing advice.
Another key trend Kitces has spotted and analyzed is the "emerging crisis of differentiation;" Just about every advisor is focusing on the lucrative demographic of delegator baby boomers, which is actually not as huge a demographic as most people think.
"While most of the money is there, when you run the numbers, there are roughly 7 million households, and when you divide by 300,000+ advisors, that only leaves 21 delegator clients for each of us, with almost no room for growth for anyone."
Instead, Kitces re-focused on advisors with other demographics that may not have assets, but do have income.
"Instead of a 1% AUM fee, think about a 1% income fee for these other demographics, such as Gen X and millennials, who do not currently have assets and no way to pay you traditionally through an AUM model, he said.
"But [they] do have disposable income and are willing to pay for advice, and you will find that advisors can provide planning advice profitably in a much less competitive segment, offering up tremendous growth," he added.
Rounding out the agenda were a series of keynote speeches providing the global and economic big picture. Niall Ferguson, a leading historian and political commentator, offered a very timely and fascinating analysis of how social networks are influencing elections much, much more than we think.
Ferguson used "network" analysis to show just how powerful Facebook and Twitter ads are and the many unintended consequences of these vast social media communities in shaping and influencing perception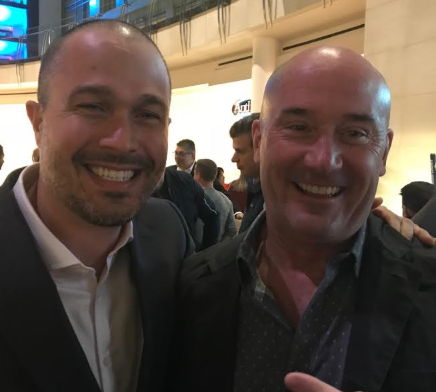 While the subdued tone of IMPACT was felt, it didn't -- with one big exception -- slow down the many after-hours events and parties, the hundreds of exhibitors hosted – a tradition of IMPACT.
Morningstar and RIA-in-A-Box celebrated their recent integration with an elegant reception at the Renwick Gallery in the Smithsonian.
Guests imbibed while enjoying the fascinating displays of "Burning Man." At the same time, SS&C Advent hosted clients at the International Spy Museum, and T. Rowe Price was the marquee sponsor at the final night event in the multi-faceted and elegant Union Station.
Consistent with the toned-down IMPACT 2018, the famous "ETF After Party" was notably absent. Tom Lydon's genius creation launched during the financial crisis to provide the fun factor that Schwab had left behind.
"We had a good run the last 10 years," Lydon said. "But it was time."
Perhaps the IMPACT organizers can relate.
To learn more about what went on at the 2018 Schwab IMPACT conference, check out the many tweets on the #SchwabIMPACT hashtag on Twitter.
Timothy D. Welsh is president and founder of Nexus Strategy, LLC, a leading consulting firm to the wealth management industry, and can be reached at tim@nexus-strategy.com or on Twitter @NexusStrategy. His commentary can reflect the many clients he has in the RIA business and the fact that he formerly worked for Schwab Advisor Services.
In a previous version of this article, editors added Fidelity's name in reference to zero commissions by Walt Bettinger. Much more likely he was referring to Robinhood.
---
---
Tracey Gordon
November 1, 2018 — 10:09 PM
20 years ago when I ran PR for a good portion of Schwab's non-advisor businesses, the issue of retail vs advisor began to burn. Advisors argued that every move in the retail business was aimed at nibbling at their growth. We put a lot of effort into balancing the discussion with both sides, and both sides have seen enormous growth. Two decades later, the concern over that nibbling is still evident, but of chief concern, trust has become wobbly as is reflected in this piece. Why it's become such a challenge for Schwab to have an effective conversation with the 5,000 attendees this week vs the 1,500 who attended back then is beyond me. There are a lot of companies with diverse client channels that manage to do it. With Schwab, messaging is getting shaky and that's always a great concern for all, Schwab's C-suite and its PR department, but most of all its customers, who really do want to trust in the firm and its message.