Andres Garcia-Amaya taps two industry vets to guide Zoe Financial through the RIA referral market's rocky shoals, which have sunk more than one firm
Backed by a $2 million VC injection from JP Morgan and ex-BlackRock execs, the NYC startup appoints wirehouse veteran Robert Deutsch and Acorns' investment guru Chris Jones to board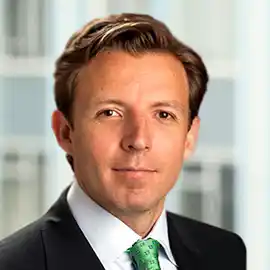 Andres Garcia-Amaya: Too many advisors don't know what they're doing ... they say the nice words and have the nice suit and the nice office, most people are sold, the bar is so low. Two weeks of the Series 65 and a gym teacher is a financial advisor.
---
Related Moves
---
---
---
Harlan E Freeman
I work for an RIA that is well known for its deep financial planning and tax knowledge and has been in business for 20 years. The firm's founder has been in the business for more than 30 years. Most of our clients are senior executives (or retired executives) from well known Fortune 100 firms, including a number that were CEO or general counsels. Our firm includes a number of CPAs and CFPs as well as a CFA. We failed miserably to get through the Zoe vetting process. I then did a search for local firms that were accepted and it included two one man shops, one that was founded 3 years ago and the other also appears to be a very young one man shop. The Zoe due diligence process was very poor from my perspective. For what it's worth I was a due diligence professional early in may career and lead due diligence teams on a number of small and large M&A transactions. I also was a C-level executive at a firm that did extensive market research through a consulting firm and learned how to develop decision making frameworks and proper questionnaires that are made to elicit information. I found the Zoe diligence process to be very lacking in academic rigor. The feedback we received included a list of deficits about which they never inquired. I would caution consumers of financial advice to be very cautious when using Zoe to pre-vet potential RIAs. In my opinion neither the RIAs that Zoe recommended come close to the experience and knowledge of the large number of firms excluded from their platform. As always, let the buyer beware.
Richard
September 15, 2020 — 4:54 PM
Id have to disagree. Im 12 years into the industry, have been with a few different firms and found the due diligence process they run fantastic. They were the only lead gen firm I have found that asks any questions about what you do with the clients money after they introduce you. The stipulations were pretty clear, the biggest one that I know many firms do break is no proprietary products that result in extra comp. I have always been a huge fan of that idea and left my past firm over disagreements over it. I think they really took into account the new trends and research on what has changed over the last few decades that have helped the end client. I know some older advisors are against the changes but what Zoe was looking for were the exact things I have been hearing my new clients asking for for the last several years, low fees, no conflicts of interest, no commission based incentives.