Mike Sha: The CoPilot platform represents the importance of advisors in the financial planning lifecycle.
Brooke's Note: For a long time when we wrote about robo-advisors, it was always a tale of pushing the limits of a new frontier. What caught my eye in writing this story was how sources stressed that SigFig is playing catch-up, and not just to other ostensible robo advisors. I'd also note that SigFig took a big pass in talking about this launch, perhaps not coincidentally.
SigFig today (Oct. 30) unveiled CoPilot, a robo for financial advisors -- though just brokers at a single bank are using it at the moment.
The San Francisco-based VC darling anointed Citizens Bank of Providence, R.I., as the first financial institution to deploy CoPilot, which gives its financial advisors access to SigFig's "full stack" of cloud-based automation software. SigFig has raised a cool $117 million of venture capital. See: 'Capacity constrained' SigFig suddenly raises unsought $50 million after major VC steps forward
CoPilot does paperless account opening and automates compliance processes, such as annual reviews and changes to a client's risk profile and suitability.
Citizens Bank Wealth Management, the bank's 1,469-employee advisory unit, has $3.5 billion of AUM and 805 advisors, according to the SEC.
"The CoPilot platform represents the importance of advisors in the financial planning lifecycle and the value they provide to clients," said Mike Sha, CEO of SigFig in a statement.
SigFig declined to answer questions after asking for and receiving them. RIABiz first asked what's in the "stack" and whether this software is geared just for bank brokers or also -- now or eventually -- IBD reps and/or RIAs.
The new offering represents a way to avoid the retail abyss and the deep-institutional abyss, according to Will Trout, senior analyst with Celent.
"I think this is something Mike Sha has been noodling over for some time now: how to create a third way of digital advice between the pure play robo model on the one hand, and the so-called hybrid model, on the other," he says.
"I say 'so-called' because what has been sold as hybrid has really been a segmentation play, i.e. a way to hand off cash poor clients to the robo until they accrue enough assets to merit face to face service," he adds.
Another industry observer in the robo business was more openly critical.
Playing catch-up?
"This just sounds like catch-up, offering features that are already in market via firms like Advisor Engine, InvestCloud, et al," says the source. "Is it an enterprise play where they are lighting up wealth advisors for big companies, or do they really want to go hand to hand in the RIA trenches?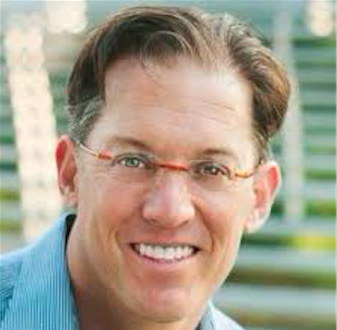 "Either way, the rubber hits the road when you find out who they are supporting custody-wise. Are they in four or five different custodians or just a couple? "
SigFig, founded in 2007, first sold software to Citizens Bank Wealth Management in 2016, targeting banking customers. The relationship progressed in 2017 with the bank's launch of SpeciFi for Citizens Investment Services, its financial advisor arm.
It's a software advance Citizen's believes is best outsourced.
"At Citizens Bank, we believe that partnering with FinTechs is an effective way to accelerate innovation that helps us deliver simple, efficient banking and investing experiences, and we are pleased to be SigFig's first partner to leverage the CoPilot platform."
Citizen Bank went public in 2015 after rolling up 18 smaller banks between 1988 and 2007. The institution also snapped up 350 Mellon Financial Corp branches (2001), four branches and the commercial banking business of State Street Corp. (1999) and four branches from North Fork Bancorp.
SigFig initially partnered with in a strategic alliance to develop digital investing capabilities for its banking customers, leading to the 2017 launch of the bank's digital investment advisory offering. Citizens has deployed CoPilot across its financial advisor channels.
"This is an incredibly powerful tool for our financial advisors, seamlessly digitizing many of our processes so that they can focus on what matters most – our customers, not the paperwork," said John Bahnken, president of Citizens Bank Wealth Management.
Powerful, yes, for a bank, but certainly not a pioneering move, Trout adds.
"The TAMPs and the Orions provide this kind of bionic advisor service to one degree or another," he says. "But it's a breakthrough for the robo space.
---
---
Edward L. Condon
November 1, 2018 — 9:58 PM
Fact check, please. If Citizens has $3.5B AUM and 805 advisors, that works out to less than $4.4 million per advisor. These numbers seem radically implausible.