Fergal McGovern: Top executives, almost without exception appreciate the issue, they just don't understand how to effect it … [but] financial firms tend to be slightly worse than those in other industries at communicating effectively -- they are below the ideal.
Brooke's Note: We've been told all our lives: Be yourself. But that directive is harder than it sounds to comply with. As one person said: "If I act like myself and they don't like me, then what do I do?" It also takes a determination to purge crappy jargon or words that have no actual meaning: holistic, transparent, client-centric, world class. The bull market we've had for basically the last 35 years has glossed over all weak business habits. You could do no wrong. So having a lousy way of self-describing did not lead to self-destructing. Orwell was your friend, so it seemed. Journalists and good PR people have led the charge for a folksier, more plainspoken business. Betterment has had advertisements mocking industry jargon. Pershing just put out a study (which looks more like a study on preferred jargon). It really could be the next revolution. It's something virtually nobody does well in financial advice or asset management -- and yet communication is largely the product. Of course, it's easier to be yourself and show a distinct capability if you have one. What is the value proposition of a financial advisor -- and how is a budding RIA culture upping the ante? That's more of a topic for a Michael Kitces article.
"When I use a word," Humpty Dumpty said in a rather scornful tone, "it means just what I choose it to mean--neither more, nor less."
Advisors and financial firms in general need to take a lesson from Lewis Carroll's character.
They've forgotten -- if they ever understood -- how to talk to anyone but themselves. The glaring shortcoming is reflected in websites, marketing materials and other communications, rife with hollow words like "holistic," "empowerment" and "transparent," according to an under-the-radar report. See: We're better than this: The 10 words and expressions that should be expunged from the RIA business
Content analytics software firm VisibleThread of Dublin, Ireland, which released the report, found that 98.5% of asset-managers fail to meet basic readability levels with their published content and failed to describe themselves to investors in simple English.
The upshot for advisors is significant. While the connection between poor communication and revenues may not be readily apparent, the effect on client acquisition is demonstrable, says Fergal McGovern, founder and CEO of VisibleThread.
"[Considering] recurring revenue, or conversion from a revenue standpoint, we can definitively say that clearer, more transparent language contributes to higher demand," he explains.
Often it's not just a failure to communicate, RIAs just don't know what to say, says Megan Carpenter, CEO of financial services marketing, PR, and creative agency FiComm Partners in Los Angeles, via email.
"I often hear, 'We are selling relationships and trust; you can't market that,' and I wholeheartedly disagree," she says. See: RIA value is exciting when the dynamism of moderation is understood and put in the right words
"Advisors need to realize what all established markets and companies have long ago realized, which is that strong brands engender trust. Brand value and brand reputation are the greatest drivers of enterprise value," she adds.
Drowning in jargon
The findings are based on its own VisibleThread Website Clarity Index, and the financial services edition of the 2018 Edelman Trust Barometer, the 18th annual trust and credibility survey, conducted by Edelman Intelligence, a global insight and analytics consultancy.
"Financial planning is an area these firms think is going to drive new revenue streams, but they're not joining the dots," says McGovern. "[They say] we're going to help you plan for the future in ways you can understand, but we'll speak about it in a very complex way."
According to VisibleThread's study, financial content averaged 36.22 on the Flesch-Kincaid reading scale, a measure created in 1948 to determine the level of education someone needs to easily read text.
The score means that financial content requires a graduate level college education to understand fully.
Grammatically, firms use three times the recommended level of passive constructions (up 37.5% in two years); and one-in-four sentences are five times the recommended length, the report states.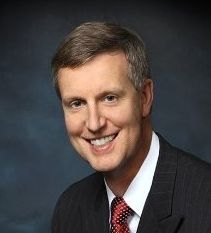 RIAs, financial planners, broker-dealers and the PR firms who represent them are just as guilty of the myriad failings VisibleThread attributes to asset-managers, say analysts. The failings include obtuse content, overly dense language and basically failing to consider their audience.
"[If they] haven't invested in building a true brand, [they] all sound the same, look the same, and feel the same. Words like 'holistic, transparent, and fiduciary' pepper websites and make it impossible for consumers to differentiate," says Carpenter.
Generating trust
On the one hand RIAs are selling financial planning and wellness, but on the other, they're failing to address the single biggest generator of trust: communication, says John Rourke, CEO of Starburst Labs, the firm behind up-start CRM vendor WealthBox, via email.
"[But] the risk is more about clients losing interest, rather than losing trust. The world is awash in mediocre communication," he says.
Recently, BNY Mellon subsidiary and RIA custodian Pershing Advisor Solutions published a report on how advisors are failing to differentiate themselves in the market, emphasizing that "words matter."
Yet, a key component of their analysis suggested using linguistic spin ias an effective means of improving communication.
In other words, it's better, the Pershing report states, to use the word "dedicated," in place of "passionate," or "solutions," instead of "services."
VisibleThread's study, released in June, examined 69 asset management firms and follows up on a 2016 survey gauging communication across the industry. It measures readability, clarity and the use of grammatical constructions like passive language, long sentences, and complex terms.
In the two years since the first study's publication, there has been little "material improvement," with the exception of a few outliers, according to the firm.
If clients can't understand the content or documents they're seeing, trust takes a hit, and it's evaporating swiftly, according to the report, which cites the Edelman trust survey.
This is not, however, a new phenomenon. The SEC issued a plain English handbook as far back as 1998.
It's not all doom-and-gloom. Rourke says it's not hard to learn how to speak like a human and, if you do, you've got a huge opportunity to win big with potential clients.
"Everyone gets inured to mediocre communication, and therein lies the opportunity," he says.
One of the greatest paradoxes, according to more than one analyst, is the fact that PR agencies are among the biggest culprits. The quality of the press releases pushed out by these firms is appalling; basically they're just about "stroking somebody's ego," says McGovern.
"[These] press releases are garbage in the classic form. They're basically drivel," he says.
Carpenter, however, claims good firms will fight the fight to communicate a cogent message.
"[It's true] average agencies fall victim to being nodding sycophants to client demands, [but] it takes a committed philosophy and passionate purpose to push back on clients when they revert to bad communications habits ... This sometimes results in spirited debates and difficult conversations, but that's where we collectively drive progress," she says.
Online babble
Things have gotten worse over the years, mainly because of the Internet, says Rourke.
"Instead of marketers semi-privately delivering their stories via a wire service to reporters, the writing is now directed to everyone, including market analysts, partners, customers and shareholders. As a result, press releases often turn into puffed-up positioning pieces, full of meticulously edited, canned statements and jargon."
"They're amusing to read in their banality," he adds.
Everyone needs to raise the bar, says McGovern. "PR agencies are behind the curve and are struggling to become relevant in a digital scenario ... it's ironic given the nature of press releases is to communicate."
When it comes to communicating with clients, many advisors don't understand marketing, and the penny just hasn't dropped, says John Michel, CEO of NYC-based all-in-one advisor portal software firm CircleBlack. Famously, Michel built the predecessor to Merrill Lynch's successful online discount brokerage Merrill Edge.
"Advisors give you a 30-page performance report that has ratios and graphs, but the client says, what's he hiding?" he muses.
It's a huge issue, says Carpenter. "Advisors are bombarding clients with newsletters that have zero personalization, because it takes time and resources to create great content," she explains.
"Canned, templated, library content doesn't work, but advisors use it because it's cheap and easy. Cheap and easy is rarely the path to success for advisor communications," she says.
The "defining characteristic" of present-day advisory newsletters is "how easy they are to tear up and throw in the waste basket", says Rourke. "The trick is combining a newsletter that the reader believes to be sent to everyone, and articulating what the implications are, personally, to a given client."
But if that's the trick, it's easier said that done, says a marketing source. "The majority of RIAs, and other financial companies, lack high-quality marketing and communication skills."
Financial firms really need to wake up because poor content means sales will suffer, says McGovern. "If people don't feel they're getting good content, they're not getting on your radar in the first place."
If you keep it simple, whether you're an RIA, or a giant like Morningstar, you win, says Michel.
"It's what the market wants … and it's the same with Morningstar reports, you can print them out and send them all to clients, but all they really want to know is [whether] its a five star fund," he adds.
The bottom line
For financial firms, ignoring how low they score on trustworthiness can be serious, analysts insist.
RIAs posit that they can do all things for all people, which does nothing to establish trust with prospective clients, says Carpenter. "[It's] those that have an authentic voice, great brand and narrowly honed message that are succeeding."
Right now, you can even see it as an arbitrage play, the benefits are so pronounced, says Rourke.
"Early adopters of a given [communications] practice, like content marketing, win big until everyone else figures it out ... [Today], the vast majority of RIAs have an opportunity to enhance their client communication."
But though clear communication helps, advisors could reap the rewards if they were willing to invest more, and take content more seriously, says Carpenter. She cites a recent InvestmentNews compensation and staffing study, which notes that advisors spend just 2% of their top-line revenue on marketing and business development.
"Two percent is a budget afterthought, not a meaningful investment into your business," she says.
---
In VisibleThread's study, Boston-based Putnam Investments is rated as the best communicator in the asset-management business, followed closely by Malvern, Pa.-based Vanguard. Bottom of the list is Boston-headquartered Standard Life Investments. McGovern also marks out Detroit, Mich.'s Ally Bank as a strong performer.
---
---
---
FAA
October 30, 2018 — 2:47 PM
Very true in my view- often felt that investment professionals want to 'sound smarter' then we all are so we use terms, words, phrases which sound mystical and uber insightful...to us. But not to the client.