News, Vision & Voice for the Advisory Community
At his XYPN Conference, he reveals penchant for thinking big, failing almost never and reaching for the sky under Montana's Big Sky
October 3, 2018 — 6:14 PM UTC by Graham Thomas
Brooke's Note: In a odd convergence, I attended the Loring Ward conference yesterday at the majestic Palace Hotel in San Francisco and standing in a pod outside the main speakers room were Michael Kitces, Adam Birenbaum and Alex Potts. The trio represents the full complement of protagonists in our last couple of articles. Kitces had just given a terrific speech about the future of financial planning -- namely how artfully to get rid of in-person meetings with the client as the primary beneficiary. Because I go through the agony of sitting through meetings with my mother and her advisor (who is good and whom I like), I found myself nodding along. (The lead photo for this article I took yesterday in San Francisco.) Still as I talked shop with these three young entrepreneurs, I could hear anxiety, happy anguish, but anguish nonetheless. All roads to success run through the town of hiring and training hundreds or tens of thousands of people to do a job that really takes decades to learn -- in a market where people are in short supply. I couldn't help but wonder where capitalistic aspirations and idealism start acting at cross-purposes for Kitces. But my more half-full view is that Kitces is solving his capitalism problem (i.e. attracting motivated youngish people in droves) with idealism and vice-versa.  So this is our second article in three days on the Kitces conference. It takes advantage of the fact that our keen-eyed Graham Thomas and our columnist laureate, Tim Welsh, were both there in St Louis to see firsthand whether it is ground zero for a movement and company all in one -- a startup that sparks startups by young people, for young people with financial planning as the main dish and the AUM model on a scrap heap.
Michael Kitces and Alan Moore are thought of as two idealistic young entrepreneurs but in St. Louis they showed they'd shed that image in a heartbeat in the name of real success -- and they didn't shy away from saying what success looks like.
 "[With] our crazy goal of 10,000 advisors and 1 million consumers – we might reach 3% of the addressable market.  So, on the one hand, doable, and we really believe those numbers.  But what if we double it?  That's the size of LPL – with only a 6% market share," said Kitces, co-founder of XY Planning Network.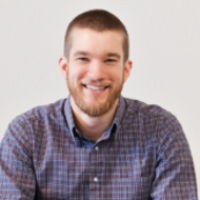 To be clear, this is not some anti-capitalist society but arguably more so because it is charging for a product -- financial planning -- rather than throwing in a cheap imitation of it as a freebie in exchange for investors overpaying for asset management.   
XY is "championing real financial planning, getting paid for real financial planning, while also bringing financial planning to those who don't pay for it with their assets," said Kitces. 
"The fundamental reason the industry has said for years and years you can't serve young people profitably, is you can't profitably serve them on an AUM model.  The people we serve don't pay for advice from assets, but from income. Once you can charge them for advice on their income, all of these problems where you can't serve them profitably, suddenly vanish.  It's going just fine."  Kitces explained.
Apparently so.
Growth and success have thus far moved in tandem at XYPN with the average advisor doing $170,000 in revenue in their fourth year, according to Moore.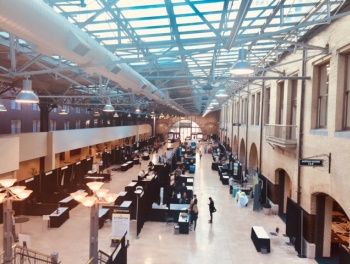 "Our failure rates are ludicrously low.  Meanwhile there are broker-dealers where the average advisor has 10-plus years of experience, and they aren't doing $170,000, and the B-D is taking a cut of that,"  Kitces adds.
The growth trend is clear: In 2014 XYPN had 50 members; in 2015, it grew to 186;  in 2016, it hit  337 and in 2017 it rose to 570.  This year, they expect to end up with more than 800 members.
One comparison Kitces makes is to the average LPL rep, which has production of $184,000/year and gets a roughly 90% payout. That means the advisor pays LPL roughly $18,400 per advisor. Cetera is similar.
"We charge only $5,000/year, because it's amazing how much less expensive the service model is once you get rid of the products and the FINRA part, eliminate the typical 20-30 years of legacy that B/Ds have, and offer a much more focused and modern service model in how you support your advisors," Kitces said in a follow-up email.
Bumps in the road
But XYPN has hit some bumps along the way, including a major cultural shift caused by moving from a virtual, to a centralized headquarters in Bozeman, Mont., where 22 employees now reside.  
"That was a simple business decision driven by the fact that we were growing too fast to do that well.  If we were growing slowly, we would still be a virtual firm.  When the growth is coming that fast, and we look at how many hires are on the road map,  how do you keep a strong consistent culture when in two years 75% of your employee's will be newbies?" Kitces said.  
While the growth rate drove the decision to consolidate, they have remained flexible to the promises made to early employees who joined a virtual firm.
Notable hires speak to the level of experience XYPN is attracting. Malcolm Thomas, formerly the director of business development and recruiting at Signator Investors, is now director of advisor success at XYPN. Brendon Moss, formerly vice president, client experience and wealth advisor management at United Capital, is now the director of XY Investment Solutions at XY Planning Network. .  
Moss still resides in Dallas, Texas while Thomas has relocated to Bozeman where CEO Moore resides.
Speaking to the constraints on Kitces's time, he wouldn't go so far as to call it a conflict, due to how he deliberately structures his schedule.
"In the last three years, I have gotten crystal clear in what I am doing, what I am committing to and I am still occasionally prone to overburdening myself a little," he said.
"I literally plan every day of my year; this is a speaking travel day, this is an XYPN travel day, this an internal team day, this is a writing day. One big thing becomes the driving task for that day because there's a never ending filler of email,"  he explains. 
"Here is exactly what my role is, what I do and I don't do, because I literally don't have time to do anything more than what I am committed to,"  he adds.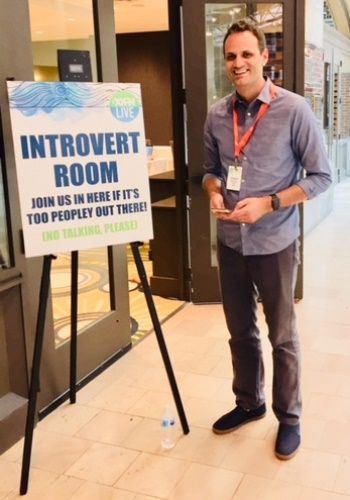 "Everyone knows I am incommunicado from nine to three on Fridays doing the 'Weekend Reading for Financial Planners,'" he says about his "Nerd's Eye View" blog.   
Tech stack track
At this point, Moore joined the conversation, and the discussion moved to the Tech stack and what the future might hold.
"We have the core pieces in place and have closed the gaps that we had that will get filled in by existing platforms, like Right Capital adding a student loan module, which was a minor gap," he said.
"We are happy with the breadth that we have now. The next big step is getting the software to talk and interact the way we want them to work and helps our firms operate," he added.  
Kitces said in a follow-up interview that part of what makes Right Capital so attractive is just how new it is, which makes it more pliable for customization.
"The final layer, the vision we have – I think its fair to say – is some sort of overlay that potentially we develop in-house, or someone else develops, that allows us to interact with all our software in a single place instead of having a bunch of individual softwares,"  he said. 
"Now that's a three- to five-year vision for where our technology could be, that's not happening in the next 12 months. Integration means a lot of things, and it's usually BS; a single sign-in or pop-up is not actually helpful for advisors--it's just marketing.  So where are the deeper levels of integration that actually facilitate the relationship?"  Moore asked. 
Kitces added: "And frankly, part of what is getting interesting in that vein is we are adding 20 to 30 advisors a month; we are a sizable enterprise customer.  It was one thing, when two years ago, it would be like 'We'd really like you to facilitate that integration' and they would say 'Well, we will put you in our road map queue.'"
"Now, it's like, 'We are going to add 300 advisors in the next year; would you like to get a slice of them?  Here is what we need," he said.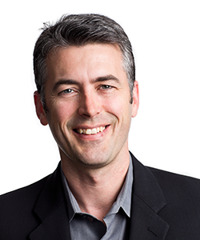 Referencing the growing size and clout of the network, Kitces went on to say: "We haven't spent a lot of time using that to push our needs, not to be mean or begrudge them that they have a lot of competing demands from a lot of organizations, but we will be doing more of that going forward.  
"We are far larger than any other RIA. We have five times the number of advisors that Edelman has. We are the largest person that comes to the table that asks for stuff RIAs need.  Every other enterprise client that they have at our size is a broker-dealer – there is no one even close to our size," he said.
Software road maps
This led to another frustration for the XYPN brain trust, mainly that software road maps are driven by enterprises.  
"Broker Dealer road maps are not designed for RIAs, and certainly not designed for RIAs at scale.  As we get larger, now we will be pushing the needs of the RIA community in terms of what we need from vendors. Now, we're not going to hit all of them, we're going to hit the ones we have in our stack," he said. 
Which prompted the questions: Are you going to move to a more open platform?  Will it be more open as you can leverage this influence?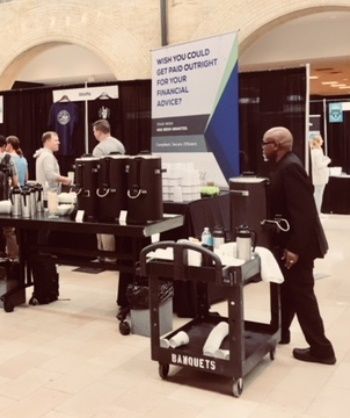 "We have really tried to remove unnecessary choice.  When I started my firm, I demoed eight different Planning softwares and six different CRM's and all of these archiving, and which talk to each other, since I like these two but they don't talk – just the fact that we provide a CRM, Wealthbox, that 85% of our member use, 750 people saving 8 hours of demo time – that's 60,000 hours saved.  
"Years of time have been saved since we selected a CRM and didn't make them go demo them."  The only exception is planning software where people come in with having previous experience with one, but also there are different types of clientele within XYPN," Moore said.   
Kitces then pointed out: "And even there, having experimented with several different planning packages, 80% of the membership is Right Capital or eMoney Advisor [software.]  It's not that we would be opposed to bringing other players in, if someone makes something in a new category that we think fits. If someone makes something materially better that what we have in the stack, we would absolutely have that conversation.
"But we are not there, just structurally, in how we serve our members to cut four enterprise deals with four CRMs, and then make all four do things that make sense for our members, because then our members have to choose which our size wastes 30 years of decision-making time," he continued.  
"So, you will see us continue to focus on select providers that do a good job in their category for what they do. Some things talk better than others, so we're going to get them to talk better together and try to steer their road map to what the RIA community needs, instead of what the broker-dealer community needs."  
The conference spanned the spectrum of advisors, from brand new firms to a $2.2 billion multi-family office.  
Hiring cats
J.D. Bruce, president of Abacus Wealth Partners, was there mostly to educate with a presentation titled "Herding Cats: Effectively Onboard New Employees." But he admitted that recruiting was a parallel motivation.
 He referenced an Angie Hebers slide on "Growth Barriers" to make his point.
"An advisor can look at inevitably getting stuck at each of these points, or you can join a firm like ours that has solved all of these problems before, and do the same for you," he said. 
Mana Financial Life Design, headed by Cristina Behrens and Stephanie Bucko, represented the other end of the spectrum.
 While new to XYPN, the Mana co-founders both come from backgrounds in the industry. Behrens worked at Lord Abbett for a short time before a decade at Russell Investments. Bucko started at PwC before moving to FRM, Man Group and PLC's fund of hedge funds.
"We are definitely entrepreneurs," said Behrens. "We want to change the face of financial advice from its traditional segment. Attending XYPN Live was about connecting with advisors similar to us, who are crushing it."  
Did XYPN provide what they were looking for?  
"It was very successful; we were able to create two different study groups for our two different lines of business," said Behrens.  
As one of our two advertising sales people at RIABiz, Graham Thomas writes this article in a state of deep conflict but with a deep determination to call it as he sees it in a way that tempts no critics to call him out on his duplicitous role.
---
Mentioned in this article:
Kitces.com
Consulting Firm
Top Executive: Michael Kitces
---
---
Share your thoughts and opinions with the author or other readers.
---