Michael Carvin (w/Phillip Camilleri of Javelin Ventures): We continue to leverage groundbreaking artificial intelligence technology to fulfill our goal of 300,000 profiles.
Brooke's Note: Advisors often stink at writing even the most basic descriptions of themselves and their firms. It's both a marketing and fiduciary problem. Bad copy can belie great services hence hurting investors turned off by advisors who sanitize their humanity. But now, like an RIA Miranda rights, if you will not pitch yourself, a pitch about your firm will be provided for you. Honestly, the idea of building a palpable advisor inventory of 300,000 profiles seems ingenious. See Morningstar's Mansueto views next horizon: rating RIAs So much the better, if they get attached to a firm with a high page rank. It all seems good for RIAs. The closer they look, the better you tend to look and this offers a better macro magnifying glass.
SmartAsset has completed 50,000 advisor profiles and expects to have 100,000 completed by Jan. 1 as part of a blitz it says is aimed at owning the Google search market for financial advisors, lock, stock and barrel. What exactly is it about SmartAsset's Zillow-for-RIAs play that converted Focus Financial from funding seeker to a VC backer of $28-million round?
The NYC-based startup incubated from the YCombinator plans to complete its free profile database by 2020. It will be comprised of data scraped robotically from SEC ADVs, the Financial Industry Regulatory Authority (FINRA), advisor firm websites and LinkedIn profiles. The firm claims to have other proprietary sources, too.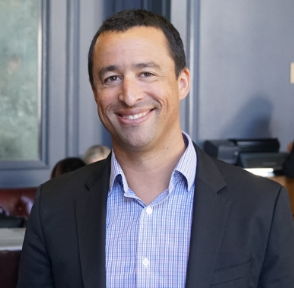 The 400- to 500-word SmartAdvisorMatch.com profiles are intended to give an investor a real sense of the services and types of investors served that go beyond the satanic ADV or the sanitized descriptions that advisors use on their own websites.
"There just isn't a good home for that," says Michael Carvin, CEO of SmartAsset. "We wanted to build the preeminent destination."
Indeed, no company has sought to write textual blurbs and provide them free on such an immense scale. BrightScope made a less ambitious attempt that never really took hold. See: How BrightScope plans to publicize RIA advisory fees fairly amid all those onion layers
'Super hard'
It's harder than it looks, says Mike Alfred, co-founder of BrightScope who left the firm to found a cryptocurrency data and research firm.
"It's super hard to connect advisors with consumers via the internet because this kind of a relationship is much less transactional than choosing a plumber or lawyer, he says. " We could never quite figure it out, but if they can, I will be impressed."
Carvin says his company has already figured it out. Just the profiles posted thus far have contributed to a boost that has doubled his firm's revenues in the past four months. SmartAdvisor RIAs pay $90 for mass affluent ($250,000 to $1 million) leads and $190 for investors with investable assets of $1 million or more. Focus Financial's RIAs buy some leads
There's nothing comparable online today, adds Carvin. "We're the first thing that pops up on a Google search."
The only current drawback: "We can't yet take pictures," Carvin says.
martAsset really is on the right track, says Jack Waymire, CEO of Paladin Registry.
"The directory aspect of this service and the associated profiles will give investors a new, easier way to check out current advisors and research new advisors," he says. "I think SmartAsset has the reach to make this service available to a large number of investors who are seeking help from financial advisors."
The big advancement by SmartAsset, he adds, is to move past dependence on a strategy that largely involved luring investors onto the SmartAsset websites with a calculator that, in essence, provides a quick-hit, free financial plan. That investor would then be evaluated and solicited by a matching advisor.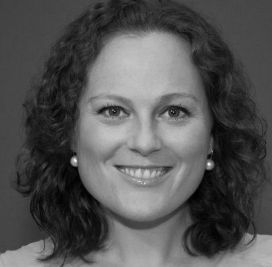 The online profiles significantly short-circuit that meandering process.
"This supercharges that," Carvin says. "It lets us connect with people searching for an advisor."
To supercharge referrals, the CEO admits he first had to find a way to mass produce the profiles by using robo-writing and robo-data scraping. The writing technology, he says, is ndissimilar from the data-rich robo articles written for sports and stock market reports.
Robo first draft
But the robots can only provide, in essence, a first draft. The profiles then get passed along to a 15-person editorial team headed by A.J. Smith, who once reported the weather at a local TV station n Columbus, Ohio. Her title is vice president of content and financial education.
Smith's team is responsible for not only massaging the copy but doing fact checks.
"No one has ever used advanced natural processing software for a project anything like SmartAdvisorMatch.com, much less at the scale we're achieving," Carvin says in a release.
In June, SmartAdvisor raised $28 million -- on top of the previous $23 million -- to bolster the expansion of the editorial team and up the pace of the race to 300,000 profiles. It took 10 months to get to 50,000 profiles; that number should double by year's end. Focus Financial Partners, Javelin Venture Partners, TTV Capital, IA Capital and Citi Ventures joined in the recent round.
Fixing errors
The problem BrightScope encountered in creating Advisor Pages was that government websites, which provided the lion's share of data, were often out-of-date or inaccurate, which ticked off advisors. See: BrightScope sticks to its guns as it responds to outspoken critics of its Advisor Pages
"We get requests from advisors, and we do change [our profiles]," Carvin says.
He adds that he suspects his firm won't encounter BrightScope's problems because it is not charging for its service. See: Under fire, BrightScope says it will allow advisors to update simple information for free
"At this point it appears the principal way they monetize traffic on their sites is lead generation. It will be interesting to see if they expand their financial model to include additional sources of revenue from financial advisors," Paladin says.
Yet, there is one way that advisors almost certainly have an edge on SmartAsset, in building profiles. Think Facebook.
---
Related Moves
---
October 9, 2018 – 8:55 PM
---
---
---