News, Vision & Voice for the Advisory Community
The giant Bloomington, Ill. insurer signs on RBC, MoneyGuidePro, BlackRock and Vanguard and as many as 13,000 of its agents may get a Series 65 by 2020
October 25, 2018 — 8:50 PM by By Lisa Shidler
Brooke's Note: We wrote this article from a split of anonymous sources and publicly available information and on-record sources. The bad news is that State Farm has no ADV yet, except for its mutual funds, and it is not yet ready to lay out what it is doing beyond three moves that are publicly recorded -- a deal with RBC, a deal with Jackson National and a sale of its funds to BlackRock. It appears State Farm won't roll out its revamped financial planning offering fully until 2020. The better news is that our off-record sources didn't hedge and seemed to agree with each other that big wheels are in motion. State Farm's mutual fund page speaks about "[expanding] agents' ability to help meet your investment planning goals." What appears to have happened was that State Farm was edging out of investments, met the ire of agents whose careers involved them and then State Farm said: OK, you can do investments but you need to get properly licensed with Series 65 and you need better planning tools and an ability to more methodically manage mutual funds. You can't just paint one wall so suddenly these retooled State Farm agents are taking on a an RIA hue, with a Vanguard-level fee schedule, which, if right could be the most interesting aspect of all this.
Like a good neighbor, State Farm wants to be there with insurance... and financial advice with a series of very RIA twists.
It's making the leap by ordering most of its agents to get financial planning credentials by early next year, according to a variety of sources related to asset custody, financial planing software and general industry sources with knowledge of the deal. These State Farm agents consist largely of the ones who up to now have mostly helped sell its mutual funds.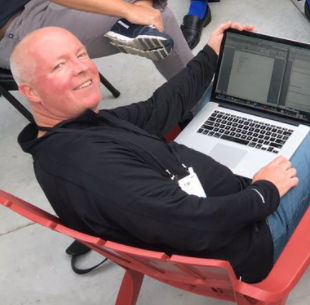 Now, the Bloomington, Ill-based insurer has asked those people -- perhaps 13,000 of its 19,000 agents -- to pass the Series 65 exam by the end of 2019, says one of those sources with knowledge of the program's workings. Additional hundreds or thousands of support staff may also end up with Series 65 designations.
State Farm, founded in 1922, is the largest property, casualty and auto insurance provider in the nation. How to ace the grueling Series 65 exam and keep your wits and your nerves intact in the process
The plan is for those agents to sell financial planning and portfolios comprised of BlackRock, American Funds and Vanguard Group funds and to have those plans crunched through MoneyGuidePro.
The assets will clear through  RBC Correspondent Services.  See: Once RBC's RIA face, Craig Gordon returns to the Minneapolis-based custodian psyched about City National purchase and NextCapital deal
Agents at State Farm were activated on RBC's platform earlier this month. Jonell Lunquist, a spokesperson with RBC Wealth Management, confirmed that State Farm is clearing through RBC Correspondent Services. "We aren't allowed to say much more, unfortunately," she wrote in an email. 
State Farm declined to comment on the grander plan to offer financial advice nationally. But spokeswoman Missy Dundov referred a reporter to a company press release issued on Oct. 3  announcing the introduction of variable annuities from Jackson National Life Insurance Co.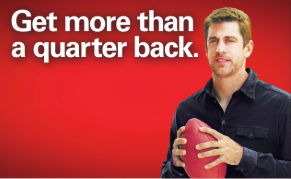 "Our goal is to help people live life confidently, and an important component of that is helping people grow their savings, then position those savings to last a lifetime," said Joe Monk, senior vice president, financial services for State Farm in the statement.
Also, on State Farm's website, are allusions to a broader financial planning future for the firm: "We are working to expand your investment options and agents' ability to help meet your investment planning goals. We have taken an important step by recommending a merger of State Farm mutual funds with BlackRock and American Funds. Once approved by fund shareholders, we expect the merger to happen in mid-November."
MoneyGuidePro, sources says, is a major factor in State Farm's strategy. The insurer will chum the waters with financial plans delivered with the latest iteration of its software.
Sharp reversal
In another sign of its pending move, BlackRock took over nine of State Farm Investment Management's funds in September. The move has been interpreted by some as a signal the insurance-led asset manager is exiting the mutual fund business. However, the firm may also be looking at the industry in a more holistic way with an eye toward financial planning and fixed fees.
Sources said when State Farm announced it was selling its mutual funds, its agents were upset because they wanted to stay in the wealth management business. State Farm appears to be appeasing its staffers and raising them one.
Adding planning is a sharp reversal from a previous sharp reversal, says Tim Welsh of Nexus Strategy. 
"State Farm was one of the first to prohibit their agents from putting CFP on their business cards because of the fiduciary standard the CFP required, yet State Farm could not own up to that standard," he explains.
Now that the DOL rule has fallen by the wayside, State Farm appears willing to jump back into planning, again. But Welsh says it will still be a challenge.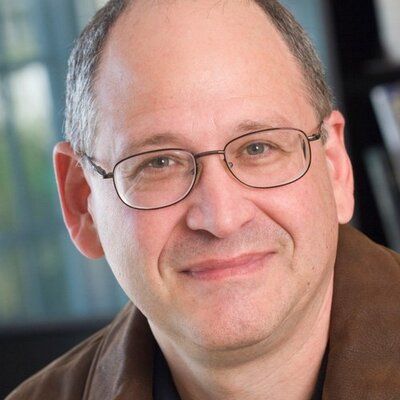 "Financial planning is a gateway for all financial sales. Financial planning can be very murky. Is it going to be proprietary State Farm products or will there be open architecture?" Welsh asks.
Though firms that tried to make non-advisors into part-time advisors historically have struggled, State Farm's use of MoneyGuidePro may give it a much better shot at success, according to Joel Bruckenstein, founder and producer of the T3 conference series.
"I don't know how successful they'll be. But [the firms that went nowhere fast] were perhaps using the wrong tools. If you're giving them a 10-minute plan, it's a very different proposition," he says.
Quickie plans
Historically, Bruckenstein says, firms have tried to employ the same software for a mass market investor as a high-net-worth investor. Now the MGP approach can yield a quickie plan that just helps a young person plan out how to pay off their student loans.
"What they've started to do is really a game changer," he says. "It's really beginning to change the industry. They've become innovators. If they can deliver, this will be very big." See: At T3 eMoney and MoneyGuidePro redraw the lines of battle and post-API-era blockchain discussion begins
This is not State Farm's first foray into financial services. The firm launched its division in 1999. According to its ADV, State Farm has $23 billion in assets but those all appear to be in mutual funds.  State Farm is mutually owned by its policy holders who purchase its insurance, unlike fierce competitor Allstate, which is publicly owned.
State Farm executives aren't ready to talk about the MoneyGuidePro phase of the program or the funds that will be available in the program says Dundov.  MoneyGuidePro declined to comment through its outside PR counsel, Jessica Torchia.
Welsh understands why State Farm may be mum on this matter. "I'm sure Allstate is watching. If State Farm does it and does well, then Allstate will follow," he says.
The second part of the wealth planning strategy is its alliance with Jackson National. Sales of annuities are a great source of revenue for brokers but sources say State Farm also hopes to derive fees from its advisory business with an innovative sliding scale.
The pricing strategy on the asset management portion, shared with RIABiz by a source, goes like this: A person with more than $250,000 in assets would pay just 25 basis points with higher prices charged at breakpoints lower than that.
State Farm is ranked 33rd in the 2017 Fortune 500. It has 343 claim offices and 30 operations centers, according to Wikipedia. State Farm boasted revenues of $87.6 billion in 2017.
Insurers
Insurers across the board are spending big in grabs for financial planning-related revenues. Northwestern Mutual bought Learnvest. See: Why exactly Northwestern Mutual bought a digital darling for $250 million, shut it down, orphaned its customers and declared progress 
NextCapital is largely owned by insurers. See: NextCapital does $30-million VC round with a staggering objective that's taking shape first with John Hancock 
And the The Principal just bought RobustWealth See: As Principal takes RobustWealth reins, the looming question is whether it follows the Northwestern-LearnVest script, which had a depressing final scene
---
---
---
Share your thoughts and opinions with the author or other readers.
BARBARA SMITH said:
October 26, 2018 — 9:01 AM
Belinda Shoemaker said:
October 26, 2018 — 9:17 AM
Christopher Paul Van Slyke said:
October 26, 2018 — 3:08 PM
Peter broughton said:
October 26, 2018 — 11:19 PM
JJ Galt said:
October 29, 2018 — 1:10 PM
---
---