Lon Macdonald: Of course we're competing with Envestnet … we see an opportunity there. The RIA marketplace hasn't been well penetrated by anybody, us or Envestnet … [and] I don't think the level of satisfaction around their service has been what they would want it to be.
Brooke's Note: The concept of Envestnet has always made tremendous sense and its success reflects that. Take all that linguine of SMA connection and technology that wirehouses have; make it a much better and more open architecture; and then allow independent advisors to use it for a fraction of the Smith Barney cost. But if there are a couple drags on the Envestnet story, it'd be that it's a bit of a monopoly and its never found a way to do for RIAs what it does for IBD reps. Vestmark -- along with Orion and SS&C -- is taking a real stab at that. The trick, Vestmark says, to getting RIAs to buy into this whole outsource thing is to dust off the UMA concept (namely one contract and one screen for dealing with a pasta factory of little managers) and give it an "easy button." But easy buttons are hard to make and it has yet to succeed in engineering one. But it believes that Adhesion may have done it. By making the purchase of the Charlotte, N.C. underachiever, Vestmark has an easy button for playing catch-up in its quest for an edge to cut out a larger slice of the market.
Vestmark made a small deal that signals a big play for a long-held objective -- competing head-on with Envestnet in a push for RIA marketshare that is both a long-standing ambition, and part of a private-equity backed plan to make the firm IPO ready as soon as possible, according to multiple sources.
No decision at Vestmark is taken without at least an eye on a possible IPO, says a source who prefers to remain anonymous. "They've been talking about "going public" since millennials were in short pants."
The move comes after 17 years of genteelly selling its software and money management to broker-dealers out of the spotlight. Now, Vestmark has the on-ramp it needs. The $1-trillion SMA outsourcer just bought a $3-billion quasi-TAMP.
It barely budges the AUM needle, but gives it new license to go after Envestnet's $2.4 trillion of market power, 2,000 enterprise customers and 54,000 advisors that use its software and products.
"Of course we're competing with Envestnet," says Lonnie Macdonald, chief marketing officer of Vestmark, whose acumen in executing an M&A strategy was mentioned in the PR release relating to his hire in 2017.
"We see an opportunity there ... [and] I don't think the level of satisfaction around their service has been what they would want it to be....What nobody ever had is an easy button," Macdonald says.
Before now, the 17 year-old firm competed in the shadows as the backbone of SMAs for LPL and UBS while Envestnet grabbed the glory by scooping up the accounts of hundreds of small broker-dealers, big RIAs and even TAMPS like Loring Ward.
But Vestmark has long been envious of Envestnet's status as one of the big three RIA portfolio management software vendors. Indeed, since at least 2011, the Wakefield, Mass. firm has been making noise about gaining RIA marketshare from the big-three firms, Envestnet, SS&C and Orion Advisor Services.
Envestnet declined to comment for this article.
Trash talking
Vestmark's CMO has been emboldened to talk a little trash about the giant of separately managed accounts because of his firm's new acquisition, Adhesion Wealth Advisors. The deal, announced Oct. 16th and its second ever, cracked the code to a market that Macdonald readily concedes his firm has never pursued -- selling money management to RIAs.
It's a truly strategic deal, says Macdonald. "RIAs need a certain kind of service model, they need it to be an easy button, and Envestnet isn't an easy button. We're closer than they are, but that's the beauty we saw in what's been developed at Adhesion. They've taken the time to do it right."
"It's our on-ramp into the RIA marketplace," he adds. See: Vestmark, a giant of the broker-dealer world, takes aim at Advent.
Envestnet has also largely failed to penetrate the RIA market -- except by selling a software bundle under its highly successful Tamarac brand, which it acquired in 2012. That's a big exception because some of the biggest, best RIAs in the business use Tamarac. See: Envestnet-Tamarac wins four more RIAs with an average of $5 billion of AUM by selling a vision
But Envestnet has largely failed to cross-sell SMAs to loyal Tamarac customers. Tamarac still operates from Seattle under Stuart DePina's leadership.
As well as being a TAMP of sorts, Adhesion is a Vestmark reseller that overlays its new parent's flagship portfolio management software VestmarkONE with a simplified "easy-button," RIA-targeted interface -- effectively high-end power use for dummies.
Vestmark's plan is to pump Adhesion full of money and turn its RIA-branding into an Envestnet-beating RIA beachhead, Macdonald explains.
But not everyone is convinced.
Yes, but no
Adhesion really could give Vestmark a boost, though its gain is unlikely to be Envestnet's loss, says Scott Smith, research director at Cerulli Associates in Boston.
"Everybody has short-term ups and downs when it comes to signings," he says. "But the RIA channel is big enough for several firms to succeed."
Slaying the Envestnet dragon would be no mean feat.
Envestnet's overall business dwarfs its would-be rival's. As an outsourcer, TAMP and software vendor, it manages in excess of $2.5 trillion, has a $2.8 billion market-cap and 1,500 employees,
Indeed, of the big-three RIA portfolio management firms Vestmark hopes to challenge, Orion, which administers $630 billion on behalf of 1,500 RIAs, is the smallest. Tamarac sells to close to 1,000 RIAs, but administers more than $1 trillion. Windsor, Conn.-based SS&C is so big it swallowed a firm like DST for $5.4 billion without breaking its stride.
In contrast, this year, Vestmark signed "several" RIAs, which make up for in size what they lack in numbers, Macdonald says.
Vestmark has $1 trillion in assets under its administration and employs 344 staff, just 23% of the total at Envestnet, although it expects this figure to hit 450 by the year's end, and 900 by 2020.
The purchase of Adhesion adds a further 27 to the headcount, although this does not include CEO Michael Stier, who will not make the transition. Barrett Ayers, will assume the role of president and report driectly to Vestmark CEO John Lunny.
Vestmark is only beginning to assert its new self-identity as a brand two years after it received $30 million in venture capital from Boston private equity firm Summit Partners.
Deal logic
The firm has been openly courting RIAs for the best part of a decade, but aside from "several" wins at the higher-end of the market, it has failed to turn either its brand, or its software, into the kind of simple, but sexy, product that turns heads like Omaha, Neb.-based Orion's products.
Macdonald did not break down its "several" 2018 wins, except to say that these RIAs are, in fact, top 500 firms, or more specifically those "that serve as multiple RIAs," like roll-ups. He declined to provide names.
Last week's acquisition of Adhesion -- a Vestmark client since 2008 -- and Vestmark's commitment to ramping up its funding--is intended to address the firm's inability to break into the top-echelons of the RIA market, as well as make both firms plump with RIA customers.
Simply put, Adhesion's has lacked financial muscle, says Ayers. "We've been resource strapped as it relates to growing."
By buying its own TAMP to woo RIAs, Vestmark is also taking a leaf right out of the Orion playbook. In April, Orion acquired the TAMP FTJ FundChoice to boost its own chances in a head-to-head fight with Envestnet. See: Orion buys $10-billion TAMP to take on Envestnet and AssetMark head-on for mega-accounts.
Although there are parallels, the comparison is not exact, since Adhesion is not a full-blown TAMP, owing to the fact that it outsources its investment management and research to its RIA-centric model manager and strategies marketplace.
Adhesion will continue to run as a separate business, under its own brand and marketing. It brings over 100 RIA clients with it.
Two into one
Vestmark's software has underpinned Adhesion's quasi-TAMP for more than ten years, and a comparison can be made between Adhesion's relationship with Vestmark and that of CRM Resellers like AppCrown or Salentica with Salesforce. These resellers take an enterprise product and put a simplified desktop on it for RIAs. Effectively, Adhesion does the same.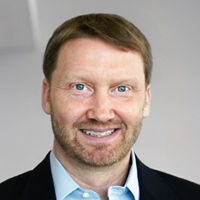 But Ayers is less than comfortable with this comparison, suggesting it implies VestmarkONE is visible to the RIA end-client -- it isn't. But the term reseller aside, it's the right analogy, and it means Vestmark can now do what smaller RIAs want, says Macdonald.
"Vestmark's mostly focused on broker-dealers and asset-managers," he says. "Adhesion has built tools and services for RIAs that we simply didn't have, and haven't built."
It gives Vestmark two products to bring to market; the upmarket software-as-a-service VestmarkOne for multi-billion dollar RIAs and broker-dealers and Adhesion, the downmarket overlay, says Vince Pellegrini, Vestmark's senior vice president of client experience.
"If you're a $2 billion dollar RIA or a $50 billion dollar roll-up, you're probably going to be interested in VestmarkONE. If you're a $250 million dollar RIA, you're probably going to be interested in Adhesion," he says.
It's a great strategic acquisition, adds Macdonald. "Of the top 500 RIAs in the country, we're already there ... but tens of thousands of RIAs would probably struggle with our solution [because of its complexity].
Warp speed
As well as giving Vestmark an "in" with RIAs, Adhesion turbo-charges Vestmark's manager marketplace.
Between March and September, Vestmark's TAMP-lite marketplace grew from 200 strategies and 85 managers to 600 and 130, respectively. Now these figures stand at upwards of 1,000 models, and over 300 managers, the company says. See: Oisin's Bits: DriveWealth is newest RIA custodian with VC money and an Apex mindset; Vestmark hits $1 trillion and promptly gives RIAs means to crank out push-button hedging across accounts.
It also puts a booster rocket on the combined assets under management of advisors using it, pushing it up from $750 million to $4 billion. See: After $30-million VC raise, 106 hires and topping $1 trillion of AUA, Vestmark is no longer just that UBS-LPL TAMP engine in the Massachusetts suburbs.
Vestmark opened its in-house marketplace in 2016, and bolted on fresh upgrades in March.
The thinking behind it, according to its president Rob Klapprodt, was that advisors would flock to it, if they had the option of buying unbundled access to account managers and strategies, without their having to become users of the whole software kit-and-kaboodle.
But two-years later -- much like Vestmark's seven-year RIA itch -- the model marketplace is yet to properly take-off, and it needs Adhesion's rocket-fuel, says Macdonald.
"[It] has some consumers, but not nearly as many as we want ... Adhesion has considerably more [advisors] consuming models than we have."
UMA Blues
The final piece of the Adhesion acquisition puzzle is both firms' evangelism for unified managed accounts (UMAs) as a means to more efficiently look after client assets.
UMAs can include multiple assets in a single account, combining any number of separately managed accounts under one umbrella, and are effectively an all-in-one contracted system for portfolio management. Both Vestmark and Adhesion sell UMA services, but typically RIAs just haven't been huge users, preferring other investment approaches, like mutual funds, says Ayers.
By pairing up, both firms hope to change this.
Once RIAs get their heads around UMAs, they'll see why they matter, says Pellegrini. "You don't have to worry about the mechanics … It's all under one contract. That's the point, the RIA can just do what they do."
Another issue that's limited RIA interest is pricing, but the cost of a UMA has plummeted over the years, says Ayers. "The average model is [now] somewhere in the 30-35 basis point range. That's a big deal … ten years ago it was 70-75."
It's more than just Vestmark's problem, however, even Envestnet -- for all that it's perceived as the market leader -- finds UMAs a tricky sell, partly because it's trying to be all things to all people, says Macdonald.
"They're packaging asset management, they're selling advice, they own their own advisor, they're charging the fees they charge and providing the service they do ... [but] the RIA marketplace has not been well penetrated by anybody, us or Envestnet."
Ultimately, what's driven Vestmark's acquisition of Adhesion is simple, Macdonald continues. "It gives us a better story for the marketplace."
---
Related Moves
---
---
November 10, 2020 – 2:45 AM
---
---
Mentioned in this article:
Vestmark
Portfolio Management System
Top Executive: Michael Blundin
---
---
---