David Welling: PE hold periods may average 5-7 years, but their funds are often in vehicles that can stretch up to 20 years.
Brooke's Note: When I started RIABiz, I envisioned a time when powerful, brainy RIA leaders would, weekly, write crack essays for an ongoing debate that advanced all of our thinking about this hyper-emerging business. The truth is we fairly rarely run such pieces, even though I receive a fair number of them. Few are intellectually courageous, original, timely, well-written, in the context of RIAs, or otherwise well thought out. So I am pleased when just such an essay crosses my desk. David Welling checks all those boxes and then some. It comes at a time when private capital is reaching near the $1 billion mark in the RIA business -- for better or worse. In that specific context, Dave responds to the anti-PE stance taken recently by Mark Tibergien and Dan Seivert at the ECHELON Deals and Dealmakers Summit. See: Dan Seivert and Mark Tibergien karate chop private equity investors for being little more than financial engineers in RIA orbit In regard to the latter, I need to make a disclosure. Yes, Mark and Dan leaned toward an anti-PE stance, but I embellished that view, in part, because I couldn't capture both sides of the debate in a short article. So that leaves the pleasing possibility that one, or both, of them may want to refine the record with their own crack essay in response to this one.
As I travel the country and connect with RIA peers at industry events, I hear a growing debate over the involvement of private equity (PE) firms in the independent RIA industry. The banter from opponents range from proud claims like, "we've never taken any outside capital" to the allegation that PE firms are "only interested in financial engineering" as cited in the recent RIABiz article See: Dan Seivert and Mark Tibergien karate chop private equity investors for being little more than financial engineers in RIA orbit.
Those statements seem to indicate that somehow the involvement of PE firms is evil, tainted, or bad for the RIA industry.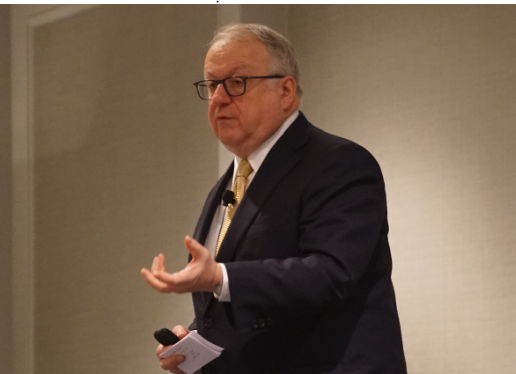 I have a decidedly different point of view. Overall, PE investment is not only a great thing for the industry, it's great for the clients that are served by RIA firms (whether they are PE backed or not). It's a sign of an industry coming of age. It's a sign of belief in the fiduciary model and the attractiveness of the businesses that are squarely aligned to deliver it.
As CEO of a $13 billion AUM independent RIA PE-funded for the last 10 years, I've seen the benefits first hand. To be clear, PE is not the right answer for every firm. Determined to out-Joe-Duran Duran's United Capital, Dave Welling moves his $12B roll-up's HQ to Denver
Every capital structure has its benefits and its issues to manage. The "right" answer depends on what problems you are trying to solve at the time.
So, what's all the fuss over PE involvement about?
I believe it comes from two key issues which need to be more clearly understood. One is about the huge growth opportunity in front of the independent RIA industry, and if RIA firms are positioned to capture it. The second is understanding the role of private equity and the investment theses behind the infusion of capital in RIAs.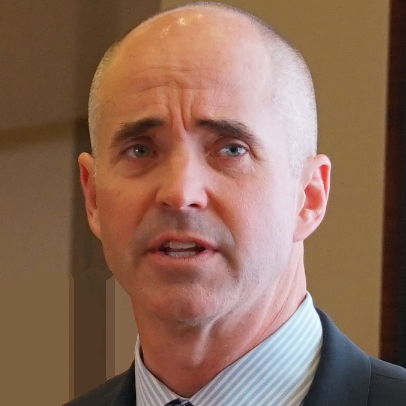 The Question We Should Be Asking: Are RIAs Investing for Growth?
High quality, no growth
Our industry is filled with high-quality firms that are not growing. According to recent RIA industry benchmarking studies, growth rates have been declining. When market gains are backed out, for many firms, there has been no, or negative, growth. Stalled growth may be due to an evolution of a practice to a lifestyle business, an atrophy of the growth muscle or a lack of investment in the business overall.
It's most certainly not due to lack of investor demand for better, more objective financial guidance. Unfortunately, it's a somewhat natural state of evolution for firms with a small group of aging principles controlling the vast majority of equity in a firm.
In the early stages, the sweat equity of those principles drove the growth of the firm. In many cases, they took big risks by taking below-market wages, starting from scratch or breaking away from a larger entity to create something new and better for their clients. We are all better for the pioneering and entrepreneurial spirit that helped this industry evolve.
But as a firm matures, things can change. Just like a good advisor would counsel their aging client on their investment portfolio, aging principles leading RIAs often feel it is time to take some risk off and not make aggressive investments in the business. Or just take more time off period.
That might be a great choice for the principals, but a potentially troubling outcome for both clients and for the second generation of talent that is working in the firm. Stalled investment stalls growth, stalls innovation in the client experience and caps opportunities for the second generation of talent in those firms to grow their careers. Without opportunity, young talent may walk to greener pastures. Eventually the clients might leave as well.
Why PE is interested
Private-equity firms look for great companies in great industries with healthy, predictable revenues and earnings. They also like businesses that are not otherwise being invested in to reach their full potential. The RIA industry checks all those boxes and more.
The fundamentals of the RIA industry are enormously attractive as has been documented in this publication frequently. RIAs continue to gain market and mind share, and despite the shelving of the DOL rule, the fiduciary model is winning and in high demand by consumers.

Private equity investors get intrigued when client need is coupled with businesses that have high recurring revenue and predictable cash flows. That part makes sense. It's after that where the industry narrative gets a bit off course due to some common myths about PE and how it is engaged in the RIA industry.
Myth #1: Cost cutting vs. investment for growth
For the most part, the type of PE investment in RIA platforms is mid-market growth capital, meaning the investment theses are about growth; not cost cutting – a very big difference. PE firms see the growth opportunity that could come from putting some risk back on and making key investments.
To use a real estate metaphor, they see great pieces of property in great neighborhoods that, with investment, have the potential to increase in value. Not depleting oil wells as eluded to in the Tibergien and Seivert article.
Myth #2: Short-term vs. Long-term
Another concern I've heard is that PE firms are only interested in the short term. PE hold periods may average 5-7 years, but their funds are often in vehicles that can stretch up to 20 years. Part of the value addition is the investment in talent, systems and growth to ready the firm for the next owner. In the RIA space many of the exits have been to other PE firms (e.g. Edelman, HighTower). In the case of Focus Financial it was through two PE sponsors before its' IPO. In these cases, PE transitions were a change of capital that didn't disrupt the strategy or trajectory of the firm.
Myth #3: Control vs. accountability
That gets to what is probably the No. 1 concern of RIAs who favor the many benefits of owner operated businesses: Fear of losing control of the business.
That fear is legitimate but, in most cases, vastly overstated. PE firms are not all the same. They come in different sizes, shapes, experiences and inclinations in terms of how involved they get in the day to day operation of the business. In many cases PE firms have zero interest in directing day to day operations or decision making.
That's the job of the management team.
I tell my team regularly that our board of directors is there to hold us accountable and ensure that we become the best business that we can. Management teams have significant control if they are competent and able to deliver on what is possible. More importantly, in businesses like wealth management firms, the advisors and the team that leads them are a key part of what the next owner values.
PE is not the only answer
This is not an ad for private equity. Like any form of capital, it has its pros and cons. A firm with well diversified ownership that maintains the appetite for investment in growth is an equally viable alternative – but as we have seen, is elusive. Transition of equity ownership and business leadership from the hands of principles, who are dialing back, into the hands of people who have the passion, energy and risk profile to continue to drive growth takes time and a discipline. And it doesn't always go as planned. The 19 ways private equity has juiced up the RIA business and how it's working out
Growth is Good
For many firms, the spark of PE through direct ownership or transition to a PE backed RIA platform can be just what is needed to unleash the pent-up energy, creativity and excitement in a firm and a profession that is so rewarding to advisors and clients. The fiduciary model core to the RIA industry is the winning model and better for consumers.
But if we as an industry don't invest in growth and making it a dynamic environment for the next generation, we will miss our opportunity as an industry. And who loses in that? It's the consumers who are stuck being served by firms who aren't really looking out for their best interest.

Dave Welling is CEO of Mercer Advisors, which is the parent company of Mercer Global Advisors, one of the largest independent Registered Investment Advisers and financial planning firms in the U.S. with over $13 billion in assets under management. Headquartered in Denver, Colo., Mercer Advisors is privately held, and has approximately 300 employees. Mercer Advisors is currently on its second PE sponsor and has had PE backing since 2008.
---
---
Mentioned in this article:
---
---
---
Marty Bicknell
October 23, 2018 — 10:39 AM
Very well done. The RIA industry needed a spark and PE is part of it. We all should welcome the attention on our industry. Our products, services and expertise will only benefit from the attention of smart people.
Mark Tibergien
October 23, 2018 — 11:53 AM
Excellent response Dave. The industry is in dire need of more professional management and a discipline around growth which well intended professional investors often bring. Mercer is a good example of that. I just want to point out however, that Dan and I were doing g a mock debate where we were purposely taking provocative positions to get the audience thinking about all their relationships, including both active and passive partners. My point was that capital alone does not make a good partner not that an investment by an outside firm was somehow unwise. I also want to emphasize that some of the deals and some of the RIAs that PE firms are exposing their investors to are not always sound. Keep showing us how it's done and we will cheer your success.
Ned
October 23, 2018 — 1:14 PM
Nailed it here Control vs. accountability Management teams have significant control if they are competent and able to deliver on what is possible.