News, Vision & Voice for the Advisory Community
Gary Hirschberg oversaw $1.4 billion and teamed up with Mindy Daimond and Shirl Penney to join a growing army of people beating a path away from the platinum-brand investment bank
October 2, 2018 — 5:40 AM by Brooke Southall
Brooke's Note: The reason the Goldman Sachs brand is still awesome is that while other firms may disrupt it or display a more satisfying ethos,  they can rarely claim that they outwork it.  In world that venerated hierarchies and intense dues paying, Goldman Sachs would rein forever. Goldman Sachs is trying to undo its "cult of overwork"   -- with some success. What it hasn't done is to change its internal divisional hierarchy. Transactions are still king, Proprietary trading and IPOs rule.  It's a less and less tenable footing for its wealth managers who are expected to handle America's wealthiest families and their fortunes but are not  given what many of these families want most -- high customization delivered by somebody as entrepeneurial as they are. Nor are they getting much of the good effluent from transactions -- namely referrals of newly minted millionaires. It all goes to help explain the inexplicable: why more and more people are willing to pass through the gates of hell to get out of Goldman Sachs -- even ones like Gary  Hirschberg who seem to wear halos inside the organization.
Goldman Sachs & Co. is losing wealth managers at an accelerating rate, with seven departures in the past 12 months; another is crouched for the leap and several more are out shopping, according to recruiters and industry observers.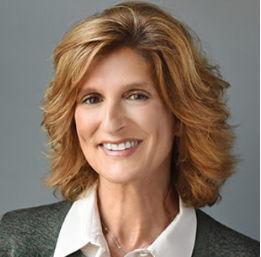 The New York-based "platinum brand"  -- long recognized as the super max of wirehouse confinement -- is spilling talent, despite intimidating legal hurdles, no protocol protection, a 90-day garden leave contract provision and the undercurrent that advisors will struggle once "Goldman Sachs" is no longer emblazoned on their business cards.
Goldman lost two notable teams last year. Frank Ghali left Goldman Sachs with $8 billion in AUA in April of 2017. Matthew Babrick and James M. Wilcox left Goldman in Los Angeles to join the private wealth unit of First Republic with $2.5 billion, also in 2017.
"It was very rare. If a team a year left, that was a lot," says Mindy Diamond, CEO of Diamond Consultants. "Now nine teams have left in the past 12 months. It has exponentially expanded. There'll be another in the next month, and I know of several evaluating their options."
The ace recruiter made the comments in the wake of helping Gary Hirschberg, 39, walk out of the Goldman Sachs Private Wealth Management Group with potentially $1.4 billion of AUA.  He's forming an RIA, to be called Aaron Wealth Advisors.
Hirschberg had to sit out for 90 days, from Labor Day to Memorial Day, without any contempt for the thorny contract provision, which he called a "90-day marketing hiatus." See: A Goldman Sachs advisor breaks away, sits out for 90 days and builds a $1-billion-plus RIA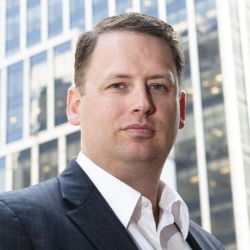 "I literally woke up every morning thanking Goldman Sachs for the time," he says. Technically the contract called for a 60-day non-compete and non-solicit followed by a 30-day non-solicit, a thin-slicing of legalese that Hirschberg decided not to mess around with.
"I believe in contracts and that's a contract," he says. "I was being very conservative." The SEC approved Aaron Wealth ADV last Thursday. All the Aaron Wealth staff were hired from firms other than Goldman Sachs.
Steady Outflow
Until Dynasty Financial Partners put out a Monday press release on Hirschberg's behalf, Goldman Sachs had no idea he was even returning to claim his clientele, according to Shirl Penney, CEO of Dynasty. The move continues Dynasty's success in winning ex-Goldman advisors. See: Dynasty Financial wins its first Goldman Sachs team -- a Schwab RIA now with $1 billion of UHNW advised assets
In June,  it landed David Darby, 43, a magna cum laude Brown University graduate who worked at Goldman Sachs Private Wealth Management for 21 years, most recently from its Palm Beach, Fla., office.
Dynasty also continues to show its attractiveness to advisors under age of 40 who have $1-billion-plus books. See: The very millennial reason Shirl Penney snagged Merrill Lynch's 34 year-old Ayco-killer and his $1B team and why Focus Financial lost out 
It has won other Goldman Sachs advisors indirectly like Andy Hart of Next Capital who broke away 10 years ago but who last year outsource his firm's middle office to Dynasty.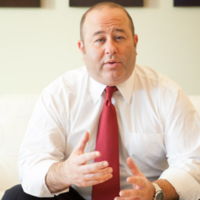 It also won Corient Capital Partners LLC of Newport Beach, Calif., which has principals like Darren Henderson who first broke away to Merrill Lynch Private Banking Investment Group before founding an RIA and using Dynasty. Why a $3 billion UHNW team in Newport Beach bolted Merrill Lynch and what breakaway bugs are reading into it
Goldman departures are on the upswing, but the trend is hard to put into context because those moving to RIAs are more visible than past departures, according to Brian Hamburger, CEO of MarketCounsel.
"There has, indeed, been a steady flow out of Goldman recently, but it's only a modest uptick from prior years," he says. "The pipeline seems to reflect a continuation of that trend. Earlier departures from Goldman were almost always extracted under the most covert tactics so as not to gain attention." 
What made the departures "covert" was the fact that the Goldman private bankers tended to go from one white-shoe private bank to the next -- by necessity. "They wanted the big bank behind them to fight the legal battle," Diamond says.
The trepidation around legal entanglements diminished as more advisors made it to the promised land and independence, according to Penney. 
"The fear factor has lessened because the road to independence is so well worn," he says. "We had a speed bump with these protocol departures, but we're back to business as usual." Goldman Sachs never joined the protocol to begin with.
Hamburger says the old threats are still real.
"Make no mistake about it: their garden leave provisions and lack of Broker Protocol membership continue to present a hazardous environment for departing advisors," he says.
Incentives to leave
What Goldman Sachs can't legislate is client loyalty, and Hirschberg says he is already seeing good signs from three or four wealthy families, including one of spiritual importance. "My first client when I joined Goldman Sachs 12 years ago was 89 years old. Now he's my first client again and he's 101."
Hirschberg has another advantage; many of his clients are ultra-wealthy families who live in Indianapolis, where Goldman Sachs has no office. Aaron Wealth will open an office there. Aaron Wealth has a $10 million minimum. Its average account is $42 million and its median is $23 million.
Hirschberg will immediately reap some economic benefits. "Goldman Sachs is known to have the lowest payouts on the street," Diamond says. Typically wirehouses take about 50%; Goldman is known to be closer to 30%.
Advisors also have an incentive to leave because independence allows them to customize offerings for UHNW families, Diamond says. Hirschberg is looking forward to keeping assets at Schwab Advisor Services and using Addepar software for reporting. He likes the idea of access to a wider range of money managers.
These more under-the-radar incentives for becoming an RIA get missed because Goldman is assumed to be more corporate. 
"I'm not conceding the brand is tarnished," Diamond says. "It's still a platinum brand. It's not why people are leaving."
Indeed, Hirshberg's voice registered the greatest sense of palpable excitement talking about creating a personal brand. He's publishing a blog that'll be available on his website -- an absolute no-go under Goldman/FINRA oversight.
He'll also be able to offer more of a philanthropic tilt to his practice, which'll bring him full circle.
Before Goldman Sachs, he did business development for a nonprofit group, and he sought to hit up Goldman Sachs boss in Chicago. He ended up ambushing that man in his firm's waiting room. Next thing Hirshberg knew, that same executive turned around and recruited him to Goldman Sachs.
---
---
Mentioned in this article:
---
---
Share your thoughts and opinions with the author or other readers.
Jeff Spears said:
October 3, 2018 — 12:32 PM
---
---