Walt Bettinger: This [zero-fee product idea] is one of those things that we're looking at very carefully,
Brooke's Note: Why is a zero-fee fund war an RIA topic? RIAs thus far aren't given access to any and this is asset management land, right? True. But guess what was historically the zero-fee product. Correct: financial advice. Revenues derived from commissions and asset management fees. So, if nothing else, this forces a further pricing in margins where value gets added and that is continued good news for RIAs.
After the Fidelity Investments launched a small family of zero-fee funds, the first question on many minds was: How will Charles Schwab & Co. react?
The answer: Schwab is vetting the idea of launching zero-fee mutual funds during the next few months, according to CEO Walt Bettinger who spoke to analysts today at his firm's Fall Business Update.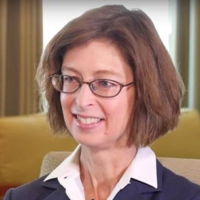 The questions about zero fees came as Schwab announced the most successful three quarters in its history of gathering net new assets, with nearly $170 billion in inflows--without zero-fee funds. Just as notably, amid industry-wide price compression, Schwab's margins continue to rise as it moves away from commissions and asset management fees as revenue mainstays, Bettinger said.
But zero-fee funds were on the minds of at least two questioners. One, a write-in listener to the webcast, asked and got a curt answer. Then, Credit Suisse Analyst Craig Siegenthaler, who had the advantage of being able to follow up, pressed the issue.
The first questioner about zero fees put it this way:
Philosophy
"So given the philosophy is not being – not being undercut or not allowing things to get in the way of people choosing Schwab, is it possible that we could see a fee-free mutual fund or ETF from Schwab in the not-too-distant future?"
Bettinger's answer started off crystal clear with an unequivocal "yes" before meandering into a semantic fog.
"Yes. So I think it's – I mean, there's a question of the relevancy of fee free," he said. "The difference between 2 or 3 basis points and zero is pretty small. That said, we know that there's at least one competitor with a 'free or at least zero-operating-expense-ratio fund' out there. And we'll continue to study it, and watch carefully how clients feel about something that is categorized as free."
The ambivalence of the answer encouraged Siegenthaler to press the same question later in the call.
"I just wanted to dig a little deeper on the free fund or ETF question," he advised. "Why wouldn't you launch a new free index fund that is only available on the Schwab platform? I just don't see any big issues with that strategy. But I think there are obvious issues with a free ETF that can be purchased at your competitors', or maybe by cutting fees on your existing products. But launching a new product wouldn't have those issues, if it was only available to Schwab clients."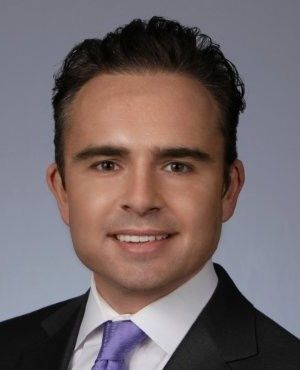 Bettinger addressed the question's presumption that he hadn't answered the first time around.
"I didn't say we wouldn't. I just said that, that was something that we are studying and looking to understand client reaction to, and where it would fit."
Then he offered a more definitive answer.
"You accurately identified some of the complexities around – being done in the ETF space," he said. "And I think this is one of those things that we're looking at very carefully, and we'll make a decision potentially to do so or not over the coming months."
Bettinger then again expressed a sort of distaste for the real, or perceived, subterfuge of labeling something "zero." Schwab already has ETFs at rock-bottom prices that are virtually zero, for example, he noted.
"I think the point I just want to make is that the delta between two or three basis points and zero is really, really small," he continued. "And so to do a free – fee is not the right word. To do a zero-operating-expense mutual fund, or mutual funds, is really a different strategy," he said.
Monetize
It's really sort of a strategy to entice people with something, and then hope that you monetize that relationship in other ways. That was the only point I was trying to make," he added.
Fidelity launched its Fidelity Zero Total Market Index Fund and Fidelity Zero International Index Fund in August and said it collected nearly $1 billion in new assets in first month. It followed up in mid-September with two more zero-expense-ratio index funds, giving it coverage of two-thirds of industry index assets, the company said.
The move was aimed at low-cost leaders, Vanguard, Charles Schwab and BlackRock. All three declined to comment at the time. But Schwab was obviously paying close attention. Now, Bettinger has put the ball squarely in Vanguard's and BlackRock's court.
A previous version of this article said Schwab's zero-fee product would likely be an ETF. In fact it's mutual funds that Schwab is studying. It also said that Schwab is "seriously considering" that change. The exact words of Walt Bettinger are "looking at very carefully."
---
---
Adam J. Kait
November 10, 2020 — 6:40 PM
Victory has utterly failed the transition of USAA's 529 plans (at least). After going through the registration process my account was immediately placed into "locked" status, which as far as I can tell has happened to everyone in the transition. It is impossible to log in and impossible to get help - I was on hold for three hours yesterday then got dropped. I intended to rebalance my investments Monday, and have been completely able to do so. This is an EPIC FAILURE and a demonstration of TOTAL INCOMPETENCE. I don't know who these bozos are, but I intend to pull my 529s from them as quickly as humanly possible. Lawsuits are inevitably. What a joke.