Marty Bicknell: We've made the conscious decision to exit the asset management business.
Brooke's Note: I admit we like Marty Bicknell at RIABiz. He does things in the RIA realm that are exciting to report and he's always willing to get on the phone with a reporter and answer all the questions about what he's doing. And if our overarching philosophy at RIABiz is that all wealth management roads eventually lead to an RIA model, the arc of his career fairly neatly fits our spiel. But to follow his RIA career, you have stops at his former wirehouse, his days as a pizza magnate and his freelance vulture capitalism under the Montage brand. Then there's FirstPoint, which lately came to light because the Facet Wealth model has overlap. That Montage side bet is over, basically as of this week, with a happy ending. Meanwhile, Bicknell also has a robo-investing start-up habit that extends from Betterment to Quovo to Scratchworks. In five years I'm guessing there'll be an interesting outcome.
After a corporate house cleaning of epic proportions, Marty Bicknell has one title, one business, one corporation, one brand, one owner, one ADV and one very cool hobby.
The CEO and owner of Mariner Wealth Advisors announced last week that he put final touches on deals that end his very opportunistic foray into the asset management business during the 2008-2009 crash. He bought up managers at fire sale prices in the crisis and rolled them up under Montage Investments, which in turn was owned by Mariner Holdings. He's zapping both those entities from existence.
Bicknell also revealed to RIABiz this week just what exactly became of his ballyhooed mega-pact with David Canter, on behalf of Fidelity Investments, to build a national RIA for the mass affluent under the brand, FirstPoint. See: Marty Bicknell and Fidelity enter into the mother of all cross-RIA referral deals
The idea was that Fidelity would in effect solicit its 3,000 or so RIAs for uneconomical i.e. mass market, accounts that could be adopted by FirstPoint, which Montage owned. The RIAs got 35 basis points off the top on revenues derived from a referred client's assets. FirstPoint got the rest of the 100 to 125 basis points. Fidelity would gain by getting custody of FirstPoint assets in many cases.
But what worked like a dream on the whiteboarded flow chart was a nonstarter in the real world, Bicknell says.
Not happening!
"Advisors aren't going to refer clients to an outside advisor, regardless of size," he says.
So, in the last year, FirstPoint was rebranded to Mariner and is now gets internal referrals only.
"The legal entity was closed down but the service is alive and well. We're just one-brand now. that was re-branded over a year ago," he explains. "We had intended to take it outside and offer it to other advisors but that piece of it has had no traction at all. One hundred percent of the growth has been within our own firm. The mass affluent opportunity is giant. It's north of $5 billion. It's one brand and one offering."
The closing only emboldened Bicknell to clear more clutter.
Last week, Mariner Wealth Advisors announced that its affiliated investment management arm, Montage Investments, was wrapping up its exit from the firm's remaining institutional asset managers that manage registered funds, such as mutual funds, closed-end funds and other products.
Managers are buying out Mariner's majority stakes in Nuance Investments, LLC, and Palmer Square Capital Management LLC.
Montage also completed the sale of its majority stake in Convergence Investment Partners to Nile Capital.
A year ago, Bicknell began setting the stage for his transition by selling his 67% stake in Tortoise Investments. See: Marty Bicknell sells Tortoise stake for '$150 million' with cash already earmarked for four or five RIA purchases
"We've made the conscious decision to exit the asset management business," Bicknell says. "We've sold in pieces each of these firms that we've started over the years," he says.
"We're announcing at the end of this month a $2 billion (AUM) wealth acquisition. We are basically reallocating the capital we received from the asset management business to buy wealth firms."
Mariner Wealth Advisors will be one entity with no other outside owners, and that is attractive, says David Selig, CEO of Advice Dynamics Partners LLC.
"They used to have countless ADVs and now they've undergone a concerted effort to roll all of the partner firms under one ADV and create one national firm and one national brand," Selig says.
Montage's sole asset manager is Flyover Capital, a private equity firm and a financier of early-stage fintech companies. It also manages $50 million.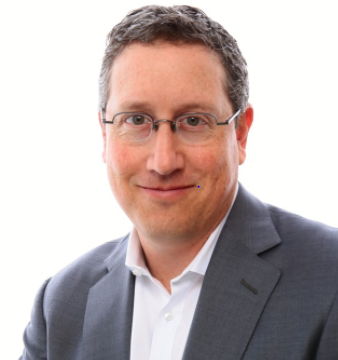 "Montage is basically wound down for a lack of a better word. Mariner Wealth Advisors is no longer a holding company. All of the wealth firms where we owned a majority – we now own 100%. We bought back all of the minority interests, he says.
It is 27 offices, a national firm with single ownership, all under Mariner Wealth Advisors, as opposed to the holding company structure," Bicknell adds.
"This year alone, we've accumulated almost $1 billion in capital from the sale of these businesses. There is a difference from doing this from a position of strength or weakness. We're in a position of strength," Bicknell says.
What's left at Mariner Wealth Advisors is more than 500 employees, of which 250 are advisors. About $25 billion in assets are under management. Of that, $5 billion is in the retirement division and another $5 billion is in the mass-affluent division.
He intends to complete an RIA deal by the end of the year and another three by mid-next year. In the next three years, he intends to go from 250 advisors to more than 500. He also wants to have nearer to 50 locations.
Attractive space
Bicknell adds that his decision to sell off asset management firms is simply an asset allocation choice.
"This is me deciding that I'd much rather own wealth management firms in the next 10 years than asset management firms in the next 10 years," he explains.
David Selig, CEO of Advice Dynamics Partners LLC, also believes Bicknell is making the right decision.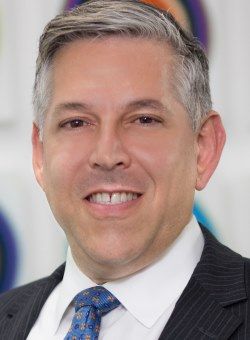 "It makes sense to me that the wealth management space is very attractive right now in terms of the business model, as owner-operators and as inventors like Mariner, or strategic acquirer like Mariner," he says.
I think they've done the analysis and realized wealth management is the space that they would rather be in over asset management," Selig adds.
Steven M. Levitt, managing director and founder of Park Sutton Advisors LLC, says the new ownership structure is smart.
"I think that he is very bullish on financial planning and wealth management – which is a more stable business than institutional or retail asset management. Many buyers are looking right now to acquire RIAs, as you know, so this is a hugely popular current theme," he says.
"I don't think [the sales are] about Mariner being strapped for cash," he says in an email.
No synergies or economies of scale lost
Bicknell says Mariner's business won't change much because there were no synergies between Mariner and Montage.
"Montage was a holding company. There was no overhead. No infrastructure. Every business inside Montage was run as a separate company. There was nothing at headquarters that managed Montage other than me. We didn't even share technology. There was no infrastructure that we shared," he explains.
One other aspect that isn't changing for Bicknell is his passion about his finetech investments, which he describes as his "personal hobby." See: Marty Bicknell-led Shark Tank-style contest chooses to back super-ambitious RIA-automation startup, but his $25-billion RIA'll keep Orion for now
Bicknell has previously invested in New York based- Quovo, and InvestmentPod and Ormond Beach, Fla.-based Snappy Kraken LLC, which personalizes, automates and tracks marketing campaigns.
"They're all performing well for the stage that they're in. It's still early on. Quovo is at a different stage and it's an established entity. The others are very much in their infancy," he says.
---
Mentioned in this article:
Mariner Wealth Advisors
RIA Welcoming Breakaways, RIA Serving Endowments/Foundations, Advisory Firm
Top Executive: Marty Bicknell
---
---
---
Sebastian Giovanardi
October 19, 2018 — 1:31 AM
---Great article, and yes hard not to like Marty. Pulled a few quotes below from another worthwhile read on Bicknell in KC Biz journal. No doubt he has a real vision, not to mention plenty of capital, and a formula to succeed in this industry looking out over the next decade. Will be fun to watch unfold--- <a href="https://www.bizjournals.com/kansascity/news/2018/10/12/exclusive-mariner-holdings-sells-asset-management.html" rel="nofollow">https://www.bizjournals.com/kansascity/news/2018/10/12/exclusive-mariner-holdings-sells-asset-management.html</a> "Advisers are aging, and we've been very focused on bringing youth and talent into Mariner," Bicknell said. "Think about how 30-year-olds would prefer to work with people their own age, so we need to have those peers available. We're going to use all this capital we're generating to go out and attract that talent and develop them to be our advisers into the future." Because Mariner seeks a youth movement, Bicknell said he's not interested in acquiring just to gain assets. He wants talent. And there are a lot of firms out there led by someone with talented people they've been making promises to, but they won't get out of the way. Those advisers are looking for a better home, an opportunity that leads them somewhere. We're looking for those people."