Barghavi Nuvvula, known as 'chief disrupter' throughout her career, got BNY Mellon to leave her in India and allow her to pursue her PhD in exchange for her brainpower.
Brooke"s Note: Never underestimate BNY Mellon. Not only is it big. It has belief. Over the years, when I have suggested to people there that the firm's software and systems are locked in a time warp, I earn a strong rebuke. This string of hires suggests I was right in one sense. It sure looks like the firm purged the old wealth management software regime and brought in the best crew headhunters can hunt. Then again, BNY Mellon is right because it couldn't complete this move without a certain self-esteem and self-recognition. The question now is whether existing upper execs give this dream team enough in-house power to bust up the clear innovator's dilemma. With all the success that Mark Tibergien has had getting the RIA custody unit from $50 billion to more like $600 billion, the company has a clear close-to-home model to follow. See: Pershing and BNY Mellon unveil a unified, 'dream' RIA and bank custody unit
BNY Mellon is single-handedly floating the financial executive search market as it builds on last year's hire that turned out to be a harbinger of head-hunting yet to come.
After been brought aboard last year, Bridget Engle got busy building a team with three big poaches from Goldman Sachs, Bank of America and American Express.
These appointments are part of chief information officer Engle's continued revamp of the firm's technology.
In the last 17 days, the New York-based wirehouse, which has more than $33.5 trillion in cumulative assets under its custody and administration and $1.9 trillion under its management, has hired a new chief technology officer, Sabet Elias; a new wealth management technology lead, Avi Shua, and a corporate technology head, Bhargavi Nuvvula.
Elias joins from BofA, where he was sales and trading CTO; Shua from Goldman, where he was global head of private wealth management technology, and Nuvvula from American Express India, where she was technology head.
It's very much about making sure BNY is fit-for-purpose in the future, Engle says in a BNY release. A Lehman Bros., AT&T, and BofA veteran, Engle was appointed at BNY in Jun. 2017 and tasked with freshening up BNY's technology strategy.
"As we continue to shape our global technology agenda ... we need to add leadership talent with deep experience in technology to take us to the next level," she explains.
Poaching spree
Prior to BNY's latest slew of hires, Engle oversaw the appointment of Nancy Reyda as BNY's chief operating officer for technology and Joseph Sieczkowski as its head of technology artchitecture and data in March.
Like Elias, Reyda was a poach from BofA, and her background includes stints at Deutsche Bank and Goldman. A Detusche, Bear Sterns, and Lehman alum., Sieckowski joined from the NYC-based academic retirement manager TIAA. See: Fidelity Investments launches its API-forward 'open architecture digital store' as big RIAs demand help fine-tuning client service -- with Schwab likely on deck.
Now, with the addition of an October trio, Engle is showing that she has put her stamp on BNY's technology leadership. Her revamp at BNY also reflects a greater industry trend.
In the last few years, a number of wirehouses and broker-dealers have been making moves to counter the growing perception that they are technology laggards in a financial services world that increasingly adheres to an open-architecture model. See: Goldman Sachs banking on David Solomon to be a catalyst for more RIA-ifcation, getting hip with millennials, diversifying firm... and keeping bankers happy.
Technology development is "critical" to BNY's future, and Engle's new team is raring to go, says Shua, via email. "[There's] a real energy and excitement … [and after] a number of additions to the leadership team over the past year … I'm glad to be part of the forward momentum."
If the Shua fits
Shua's decision to make the move to BNY after 28 years at Goldman, not long after the effective coronation of Solomon, suggests that some senior executives at the latter wirehouse might have been unhappy with the direction Solomon was likely to take. But Shua rejects such claims, and states that he was happy at Goldman.
Likewise, his decision wasn't motivated by the offer of a significantly increased degree of control in what is somewhat of a sideways move, according to his new employer. The one thing that may have been missing at Goldman is the fact that Shua felt he couldn't get involved in building the kind of technology he could at its New York rival, says a BNY spokesperson.
BNY offered the chance to do more, Shua agrees. "I joined BNY Mellon because of the tremendous opportunity I saw to build a best-in-class wealth management platform at a leading financial services firm."
Shua joined Goldman in 1991, and serves on the board of an undisclosed firm, according to his LinkedIn profile. He graduated from the Stern School of Business at New York University with an MBA in finance in 1996, and obtained his BA in economics and computer science in 1989.
Although Shua is part of the Engle technology mafia, for the time being, at least, he'll take a back seat, he says. "It's early days, and I'm focused right now on listening and learning before making any decisions on the direction we'll take."
Deep experience
Elias was BNY's first hire this month, on Oct. 1. The real draw was the fact that he's been around the block, says Engle.
"We need to add leadership talent with deep experience ... Elias has years of experience in financial services, plus deep management and technical expertise," she explains.
After seven years at BofA, Elias spent three years as chief technology officer and managing director at Citi, and eight and a half years in the same position at Lehman. He obtained his undergraduate degree at the University of London, and an MA in information systems at the New Jersey Institute of Technology.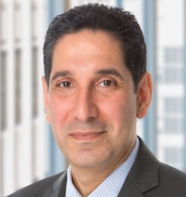 His know-how will also be useful when BNY builds new software, Engle adds. "[He's] a talented technologist and brings to the bank a solid track record of building platforms."
Global village
Another aspect of BNY's latest hiring round is the fact that not all the appointments will be US-based. Nuvvula will be based in Pune, India. On a day-to-day basis, she will report to BNY Mellon's head of technology in India, Nitin Chandel.
Her appointment as the global lead for a key portfolio of technology assets and teams is another signal showcasing BNY's evolution, the release reads. "BNY Mellon Technology India [moves] from a remote technology provider to one of several top talent technology hubs located around the globe."
In an unusually supportive move, reflecting BNY's need to accommodate talent, the firm is backing Nuvvula's pursuit of a PhD in computer science at JNTU Hyderabad. Prior to her current doctoral studies, Nuvvula earned a masters in electrical engineering from Texas A&M University, and a bachelor of science from Jawaharal Nehru Technological University.
Nicknamed the "chief disrupter" throughout her career, according to the release, Nuvvula spent two years in a vice presidential position at American Express India, close to three years as a technical program manager at Amazon, eight at Microsoft and also worked as a consultant for six years.
---
---
---