Tricia Haskins: As they got bigger they used technology more for efficiency and scale [of their practices.] Now it's more about client experience.
Brooke's Note: With the possible exception of AssetMark's Mukesh Mehta who was the godfather of APIs at TD Ameritrade, perhaps nobody has pushed the open code concept ahead as much as Eric Clarke has at Orion Advisor Services. See: Eric Clarke rolls the API dice by posting Orion software's code online. Clarke had two points to make when I reached out to him for this article. First, advisors can't really call themselves fiduciaries unless they can fine tune customer service using open APIs. Second, advisors always tend to choose software vendors with open APIs ahead of set bundles. I'm not a logician but the message seems pretty clear. There is no conflict between doing what's right as a software fiduciary, with porous open-API walls, and what's right for the bottom line. It took a while for that to sink in for the RIA business. But now you can't find a big player talking smack -- deriding low-rent integrations and security risks as deal killers -- about open APIs if you try.
Fidelity Investments launched its version of an Apple Store for RIAs who want to plug in bits and pieces of established software connectivity to make their own montage of client experience.
The Boston RIA custodian and clearing house for banks and brokerages became the latest to push its open-API participation with WealthscapeSM Integration Xchange. Options include APIs, data feeds, contextual linking and frame-in capabilities..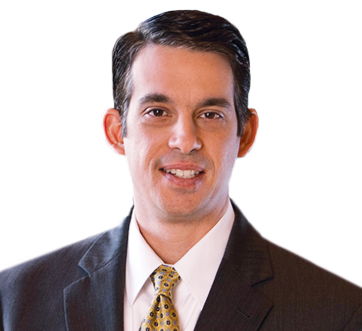 The launch sounds much like the open-API store that TD Ameritrade Institutional has used to great effect for several years to set itself apart from rivals and win great goodwill within the RIA software community. Pershing followed TD's lead in 2016.
Yet, there are differences worth noting, according to Joel Bruckenstein, producer of the T3 conference series.
"This sounds like it is targeting advisory firms, not so much their third party software providers. Also, this is about making tools available as opposed to Fidelity doing the integrations," he says.
Indeed, this 'digital store' is more about giving RIAs a place to go to grab chunks of code for building out proprietary systems, says Tricia Haskins, vice president, digital strategy and platform consulting, Fidelity Institutional, who is overseeing its launch.
Haskins's most recent stint with Fidelity has spanned eight years but she's only been acting under her current title since June. Her involvement with RIA software dates back to 1998 when she was a consultant for Advent Software.
"Advisors were asking us, not just for vendor APIs, but also their own tools," she says. "As they got bigger, they used technology more for efficiency and scale [of their practices.] Now it's more about client experience."
Indeed, it's more about big firms, Bruckenstein says. "Smaller firms may be hard pressed to take advantage unless an independent third party can scale the integrations for smaller firms."
One big fear of custodians in using open API is the creation of security soft spots. Fidelity's approach to security is still hands on. "Security standards haven't changed. We're using the same security protocols that we have previously," says a Fidelity spokeswoman. "Firms and vendors continue to be required to use Fidelity's authentication standards to integrate."
Choice, flexibility
TD Ameritrade cited a policy against speaking about competitors when asked about Fidelity's latest move, but framed its own open-API-based program in this way.
"Independent RIAs have long told us they place a high value on having choice and flexibility when it comes to technology. That's why, in 2010, we decided to lead the way with an open-access approach," said Jon Patullo, managing director of technology solutions for TD Ameritrade Institutional. See: Alert to Pershing's API move and eMoney's dashboard acumen, TD Ameritrade brings its API partners to Texas to drive home its first-mover advantage.
"Today, we have more than 150 third-party tools and applications integrated with Veo Open Access. We recently doubled down on this strategy by launching Veo One," he adds. See: How TD Ameritrade's patient, patient bet on RIAs is finally paying off.
The single sign-on means an advisor logs into Veo One and can, for example, switch from Orion to Redtail to MoneyGuidePro, all within its dashboard without opening, closing, or shifting windows and logging in to the various platforms.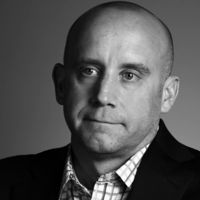 An example of a "deeper integration" was Tamarac creating a process that improves client onboarding and TD advancing a messaging capability, so that updates in one application flow to other tools.
Pershing began to offer open APIs in 2016. "Being one of the early movers in the industry to offer integration as a service has offered us the ability to deepen our integrations and enhance our offering over time," says Ram Nagappan, chief information officer of Pershing.
He adds that Pershing had almost 60 million API messages in 2018 with message response time of under 100 miliseconds (down from 500), six new APIs in 2018 —totaling 20 active APIs—and plans to add two more by the end of the year. It has grown by 100 users in the last month alone with more than 400 vendor integrations from CRM providers, data aggregators and digital advice companies. See: Mark Tibergien reveals big Pershing robo future as his firm partners with Vanare, SigFig and Jemstep -- and follows TD Ameritrade's open API lead.
Schwab's API situation
I asked Schwab, which serves RIAs with $1.6 trillion of assets, if it will round out the Big Four custodians with a bigger embrace of open APIs.
Traditionally, Schwab and Fidelity have shied away from open APIs because they thought-- among other things -- APIs presented heightened security concerns and made quality control more cumbersome.
"Schwab is already showing indications of moving in a similar direction," Bruckenstein says. "We'll see how much soon, I suspect."
Yes and no, says Schwab Spokesman Rob Farmer.
"We've offered an open API approach for years through our OpenView Gateway solution," he says. "We continue to expand our secure, deep integrations with leading advisor-technology providers. And we are committed to our strategy of going broad and deep with integration so advisors can combine the best of Schwab with their chosen third-party solution to meet their changing and individual business needs."
The move by custodians toward open API derives from the oldest economic force, according to Eric Clarke, CEO of Orion Advisor Services of Omaha, Neb.
"We have seen open-architecture and freedom-of-technology choice win out over and over, again, with independent advisors against mandated all-in-one tech stacks," he says.
But to win some, vendors need to be willing to lose some.
"Serving fiduciary advisors means that we need to be willing to embrace the advisor's vision of how to best serve their investor clients, even, at times, if it means we have competitive overlap," Clarke says.
Sensible Options
Much of Fidelity's new "store" is about putting all the software options in a place where the shopper can make sense of the options.
This makes a difference to a firm like Brinker that is upping its efforts to serve RIAs. See: As Brinker Capital embraces RIA future, it ends two-year period of being an outsourced CIO with no named CIO.
"Integration Xchange made it easier to visualize our ideal platform because we could see all of the options in one place," said Brendan McConnell, chief operating officer at Brinker Capital.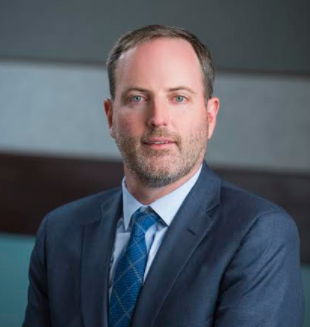 "It provides us with the toolbox to build integrated and connected systems of engagement, and we're now working with Fidelity and our partners to incorporate the right mix of solutions to create a great user experience for our advisors and their clients," he adds.
(Editor's note: RIABiz digital reporter Oisin Breen is working on another story about another Fidelity, open-API test-case with Finicity. Stay tuned.)
Solutions available through Wealthscape began rolling out in 2016 and are succeeding in the market with advisors.
Fidelity's deep integrations with eMoney have been adopted by more than 2,000 users, including advisors and staff, across nearly 700 firms, according to the firm.
Fidelity's robo-for-RIA AMP (Automated Managed Platform), co- developed with eMoney, has already been deployed by more than 30 firms and nearly 200 firms are in the pipeline. HD Vest is among the firms leading the way. See: How a Schwabian picture is emerging as Bob Oros joins John Clendening as chief of 4,500 underachieving HD Vest reps.
---
Related Moves
March 13, 2020 – 10:36 PM
---
February 28, 2020 – 11:09 PM
---
---
Mentioned in this article:
---
---
---
Peter Giza
October 17, 2018 — 8:37 PM
Brooke, If I am reading this correctly Fidelity is opening its open API infrastructure to firms other than vetted third party vendors. Having been through the vetting process with TD in the early days of their VEO API launch, I can say it was and probably is rigorous. I guess my first question is what is Fidelity's vetting process? APIs are great but the more entities accessing the broader your security surface area. Security and performance concerns aside, I think this is a great move on Fidelity's part. It opens the way for fiduciary firms to advance their technology footprint in ways they only dreamed of but couldn't accomplish. The number of vendors and firms that are jumping on the open API bandwagon is mind boggling. This trend certainly can't hurt technology and development consultants either ;-) Pete Pete Giza | Spitbrook Associates
---