Michael Burwick: RIAs should be on notice that there is now a zero tolerance policy with regard to even minor or sporadic violations of this type [suspicious activity report and banking secrecy act violations] and the Commission's hefty fines are an exclamation point on that zero tolerance policy.
Brooke's Note: It is hard to grow, prosper and innovate in a world where rule cops watch your every move. RIAs have lived through a golden era of infrequent and humane audits and the RIA business as a whole grew, prospered and innovated. Now there are signs that that could change out there in the ether of intellectual discussion. But here we see something scarier -- lawyers spending money to buy the services of more lawyers i.e. putting their money where their mouth is when it comes to a new era of RIA scrutiny. Yes, the story has a dissenting voice of somebody who is doubtful that such a big change is coming. Both sides are convincing.
The day the DOL rule died, the era of "zero tolerance" sprang to life for RIAs.
That's the view of Boston's Wagner Law Group. In mid-September, the firm hired two hot-shot lawyers, Michael Burwick and Candace Quinn, with a combined 47 years of financial experience, to grow Wagner's RIA marketshare, says Ari Sonneberg, a Wagner attorney and its chief marketing officer.
Burwick was general counsel and chief compliance officer for IBD Trust Advisory Group, in Woburn, Mass., which has $450 million in assets under its management. The Trust Advisory Group has followed Burwick to Wagner as clients.
Quinn joins from accounting, tax, and consultancy firm Mazars in New York City. Before that, she worked for almost five years on compensation and employee benefits.
"The heightened attention to fiduciary compliance [came] in the wake of the now scuttled Department of Labor fiduciary rule," says Marcia Wagner, founder and managing partner of the firm, via email. That will put RIAs squarely in the cross-hairs, she says.
On Oct. 16, Wagner also added a third new lawyer to its books, Katherine Brustowicz, as an associate, following her half-year stint as a Wagner intern. Brustowicz earned her Juris Doctor degree in May 2018 from Suffolk University Law School. "She's more than up to the task," says Wagner.
But while the firm is anticipating a slew of "inevitable" SEC enforcement actions, not all analysts buy into that view.
Wagner may be wrong when they suggest the advent of an era of "zero tolerance," says Bill Singer, an outspoken regulatory critic and writer of the Broke and Broker blog, via email.
"What many RIAs view as 'zero tolerance', is often nothing more than the same level of scrutiny that had been afforded to the broker-dealer community. As such, welcome to the neighborhood," he says.
"The life of Wall Street swings between unbridled excess and excess regulation. You learn to duck as the pendulum swings back and forth. That's how RIAs, broker-dealers and law firms grow and flourish. When such flexibility is lost, someone turns out the lights ... Wall Street detests a vacuum," he explains.
Political Stench
Jay Clayton, appointed SEC chairman in May 2017, quickly vowed to move away from a prosecutorial approach in regulatory enforcement actions, although analysts remain skeptical.
"The Clayton SEC has set an enforcement priority on developing cases that tend to focus on traditionally more vulnerable Wall Street victims; particularly those victimized by Ponzi schemes, affinity fraud and pump-and-dump. Mom and Pop investors are enjoying more active regulatory protections against the predators who tend to inhabit the low-end of the fraud spectrum," Singer says.
The real question is how the SEC's focus downmarket will play out, says Singer. "Only time will tell whether the shift of focus from the big boys (the banks and broker-dealers) to the hustlers and scamsters is a worthwhile trade-off."
In April, the SEC announced plans to come up with its own version of the now defunct DOL rule. It's 'best interest' rule has come under heavy fire, notably from Michael Kitces in his popular Nerd's Eye View Blog.
He claims it's muddying the waters between an advisor and a broker, in effect granting brokers the right to give advice with a lower standard of care than advisors subject to the fiduciary standard, which requires them to put client interests above their own.
"There is also a stench of politics in the air that suggests the re-focusing of priorities is a wink and a nod to more politically powerful broker-dealers," adds Singer.
Regardless of its causes, an era of greater oversight is coming as RIAs gain increasing marketshare at the expense of broker-dealers. They're going to have to get used to being watched a lot more closely, says recent hire Burwick, via email, who will serve as counsel.Wagner declines to reveal how many of its clients are RIAs, or how many RIAs it added in the past twelve months, although it states the number is "very significant".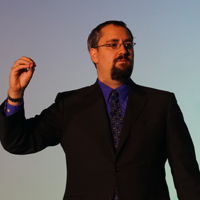 As well as RIAs, Wagner's clients include broker-dealers and larger financial institutions like banks. Founded in 1996, it employs 35 attorneys, one senior benefits consultant, and five paralegals.
Adapt or die...
Wagner's recent hires ought to be understood in light of its belief that the SEC is likely to introduce new regulations and increase its scrutiny of RIAs, the firm accepts, which is why it's strengthened its RIA legal bench. It shows Wagner's on top of the market, says Sonneberg.
"The need that RIAs have for the highest level of reliable legal advice is growing," he says. "[This is] not only as a result of the changing legal landscape, but also as a result of the increasing sophistication of their clients and the continually evolving forms of investment vehicles."
It's not like there was much of a choice, counters Singer.
A number of the traditional big income streams for firms like Wagner have slumped, from IPO-work to more general, big-ticket, corporate work, and legal practices have had to adapt to survive, which in practice means refocusing on a wider breadth of smaller clients -- just like RIAs, he explains.
"[The] persistent change is the increase in smaller clients and the decrease in larger clients, which will likely prompt a wave of cannibalism among the largest law firms," he adds.
If Wagner's analysis is correct, however, and the market for RIA legal services is set to boom, the 13,000 SEC-registered RIAs represent a huge green field. That said, the SEC is statutorily limited to large multi-state RIAs. The smallest RIAs, functioning within one state alone, remain outside its purview.
What's interesting about the possible trend is that it reflects changes in wealth management since the advent of the modern RIA, Singer says.
"The explosion in RIAs was fueled by the failing FINRA broker-dealer business model ... and the desire of many B-D registered reps to cut ties with wirehouses and regionals and provide more intimate, direct services to clients via the RIA route," he says.
A clean house
In this instance, the SEC brought one of the industry's more famously tenacious litigants to heel and slapped it with a $2.8 million fine for failing to file suspicious activity reports (SARs) against 37 of the 47 advisors it dumped from its platform in 2012 and 2013, despite the fact that Schwab let go 36 more advisors (83) than the SEC deemed worthy of an SAR.
It was a shot accross the bow of the industry, said Todd Cipperman, told RIABiz via email. Cipperman is the managing principal of Wayne, Pa.-based Cipperman Compliance Services.
"Schwab run a very tight ship, and a very compliance-oriented ship, so it seems to me that if they're vulnerable to this kind of action, almost everybody is," he said.
As Cipperman said previously, and Wagner's message now reinforces, the Schwab suit could well be a harbinger of things to come.
The Schwab case was no fluke, and the commission is "squarely focused" on violations that represent "a threat to the public or to our nation", which includes SARs and violations of the Bank Secrecy act, says Burwick.
"SAR and BSA are designed to proactively unearth such threats," he says. "Thus, it's not surprising that the Commission is taking such a tough stand against the investment advisory firms who failed to enforce the BSA and SAR regimes. RIA firms should be on notice."
Seen in a different light, however, such scrutiny is positive, and the responsibility that comes as a corrolary of growth, says Singer.
"After some four decades on Wall Street, I have concluded that the FINRA broker-dealer model is broken and likely beyond repair. The flexibility offered by reputable RIAs is the future ... I would urge the industry to embrace [oversight] but to remain vigilant against unworkable rule-proposals and excessive compliance and regulatory costs."
---
---