Abby Johnson: We expect to continue investing and experimenting, over the long-term.
Brooke's Note: More than one person has noted to me that the rise of legalized cannabis and legalized printing of your own cryptocurrency have risen on much the same tide and it seems apt. When you're consuming cannabis, you are never quite sure where reality begins and la-la land ends. When you're consuming cryptocurrency, that sense of unreality is also acute. So far Marlboro (last I heard) isn't in the pot business. But Fidelity is in the crypto business. Does that make the latter more legit? No, but it does send a loud signal that crypto is far too promising to ignore. And it is arguably safer. Cannabis is a drug that might harm your health. Crypto is "only money" -- even if there is an air of unreality -- like with the counterfeit bills stacked alongside your Monopoly board.
Fidelity Investments may have blown it once when it stood back for a decade-plus to see if that whole ETF thing was real.
But Abigail P. Johnson, chairman and CEO of Fidelity Investments isn't about to let that sort of once-in-a-generation shift go by this time without a serious play. into crypto-currencies like bitcoin.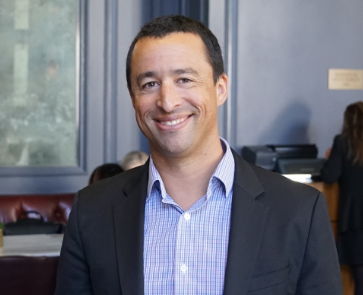 "Fidelity was late on indexing and ETFs, and I don't think they want to be late to co-opt and integrate one of the most important financial innovations in the last 50 years," says Mike Alfred, founder and CEO of Digital Assets Data Inc. in Denver, whose business seeks to be the Morningstar-style researcher of crpyto-currencies. He co-founded BrightScope, which became a de facto Morningstar of 401(k) assets. See: Mike Alfred also exits BrightScope to follow brother Ryan into cryptocurrency sphere.
Today, Johnson announced the launch of a new standalone company, Fidelity Digital Assets, a place to trade and custody crypto-currencies with advisors, hedge funds and family offices very much in mind. Fidelity helps 12,500 financial advisory firms with investment and technology.
"Our goal is to make digitally-native assets, such as bitcoin, more accessible to investors," said Johnson.
Fidelity has every chance of pulling this off, says Alfred.
"This will be a very crowded space, but I think Fidelity can quickly become a leading player due to their incredible brand, technological proficiency and customer base. I applaud Abby and Fidelity for leading," he says.
Applauding Abby
This may all seem out of the blue, but it is anything but impulsive, according to Tom Jessop, head of Fidelity Digital Assets.
"We started exploring blockchain and digital assets several years ago, and those efforts have been successful in helping us understand and advance our thinking around crypto-currencies," he says in the press release detailing the move. "The creation of Fidelity Digital Assets is the first step in a long-term vision to create a full-service enterprise-grade platform for digital assets."
Indeed, it's been endeavor where "retail" has led "institutional", according to the release.
"This has created a paradox," the release reads. Although Stamford, Conn.-based market intelligence firm Greenwich Associates found that 70% of institutional finance executives believe crypto-currencies will have a place in the industry's future, only a tiny percentage of institutions participate.
Not that Fidelity won't have big-time competitors at the institutional level, Alfred says.
"ICE's (owner of NYSE) new Bakkt platform is potentially competitive," he says. "There are a number of existing institutional crypto players, like Omniex, as well as more retail-oriented players, like Coinbase and ShapeShift, hoping to crack the institutional market," he explains.
Bruce Elliott, president of ICOx Innovations, which creates payment cryptocurrencies, says Fidelity's entry marks a big step forward.
"This is a huge step forward in mainstream adoption of cryptocurrency," he says in a prepared remark. "This is a signal that financial markets and regulators are gaining clarity and comfort on the outlook for trading cryptocurrencies."
Yet Fidelity tromp into cryptocurrency seems more like parents crashing a good party, according to Ben Waters, head of digital at blockchain infrastructure maker, IOST, in a prepared remark.
Fidelity exploits?
"Institutions like Fidelity entering the space can be a good thing for crypto, as long as the exploitative financial systems (e.g. fractional reserve banking, commingling, etc.) are not piggybacked into the crypto space. Historically, the legacy financial system has been used to exploit the general public — making the rich get richer and creating centralized points of failure."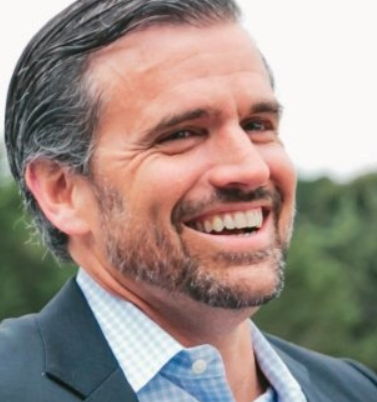 Atlanta's ICE (intercontinental exchange), for instance, announced the launch of its own digital assets trading platform, Bakkt, on Aug. 3--built on Microsoft Corp. technology--as well as a one-day bitcoin futures trading system through its futures exchange and clearinghouse.
It's worth bearing in mind though that a lot of the biggest digital trades are already placed through OTC desks, today, says Alfred. "The true competitors to Fidelity's new platform in the short term may be the OTC desks run by DRW/Cumberland, Circle and others."
But the time is now, according to the Fidelity release -- after a five-year push.
MIT across the Charles River
Fidelity founded Blockchain Incubator (part of Fidelity Center for Applied Technology) in 2013, and it has since experimented with crypto-currency mining. It has also enabled its customers to see their digital asset balances at Coinbase on Fidelity.com. And, it collaborated with the MIT Digital Currency Initiative to host the first Layer 2 blockchain Summit in May 2018.
Fidelity's philanthropic wing, Fidelity Charitable, has been in on the action, as well, receiving $69 million in digital asset donations in 2017 alone, a ten-fold increase in just one year.
Ultimately, the intention is for Fidelity Digital Assets to provide a secure, compliant storage system for bitcoin, ether and other digital assets. That includes a proven internal crossing engine that matches buy- and sell-orders, electronically, for execution and a smart-order router for the execution of trades in digital assets at multiple market venues.
It'll also emphasize client support by ensuring access to a dedicated team of client service specialists, according to the firm.
"These institutions require a sophisticated level of service and security, equal to the experience they're used to when trading stocks or bonds," Jessop adds. "With Fidelity Digital Assets, we're building a scalable infrastructure for digital assets that meets the expectations of what it means to work with Fidelity."
Fidelity's experience in 401(k) and broad technology systems really does lend itself to this crypto launch, says Alfred.
"[Its] broad experience in the technology and infrastructure of custody and trading across many market segments will be valuable," he explains. "This is a perfect example of the convergence of the traditional financial services world with the crypto-asset ecosystem."
Today, Fidelity has more than $7.2 trillion in assets under its administration, and more than $2.6 trillion under its management, as of July 31, 2018. Upwards of 27 million investors avail of its services, and 23,000 business use Fidelity to manage their employee benefit programs.
Whatever the immediate outcome, crypro-currency is going to a long haul play, and Fidelity will be deeply involved, Johnson says.
"We expect to continue investing and experimenting, over the long-term, with ways to make this emerging asset class easier for our clients to understand and use."
---
---
---
Brian Murphy
October 17, 2018 — 11:43 PM
There are some fascinating business opportunities that will avail themselves through the crossover of digital assets with conventional players. Glad Fidelity is jumping in early.