News, Vision & Voice for the Advisory Community
The Boston king of DC plans had to withdraw from advising plan sponsors but followed a 12-year-old rule that permits a 'computer model' for the little guys
October 11, 2018 — 3:37 PM UTC by By Lisa Shidler
Brooke's Note: How did Fidelity weather the big three-year storm of adopting the DOL rule as it came to be then having it blow itself out. The short answer: Pretty well. What helps is that it had long since figured out what advice to give, to whom and by what means under what law.  The latter is particularly important because other big firms really couldn't be fiduciaries even if they wanted to. But Fidelity had long since found a way -- with a robo-advisor before anybody had thought to call it by that annoying lingua franca label.
When the smoke cleared from the DOL rule's demise in June, Fidelity emerged as one of the largest fiduciary advisors on the planet. Even though it backed out of the fiduciary plan sponsor business, the Boston-based 401(k) giant had an ace up its sleeve--participant advice.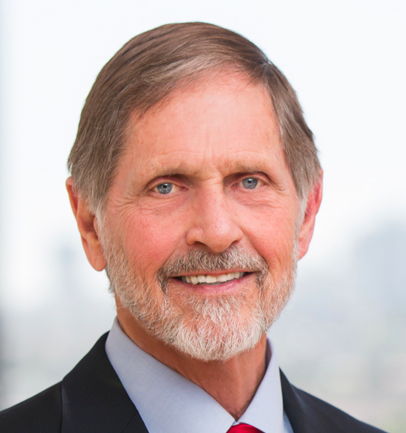 Fidelity continues to succeed as a quasi-robo advisor offering advice to participants, thanks to the Pension Protection Act of 2006, the most sweeping revision of pension plans since enactment of the Employee Retirement Income Security Act of 1974, known as ERISA.
Fidelity's advance as a fiduciary advisor was overshadowed by the heated three-year debate over the Department of Labor's (DOL) fiduciary rule -- and its never-mind ending. The rule would have required brokers to act in the best interests of their clients in retirement accounts. But over the summer, the federal 5th Circuit Court of Appeals vacated the measure in June after a contentious legal fight.  
The court's decision actually restored the old rules, including the old definition of a fiduciary. What it means is recordkeepers can no longer be fiduciaries because of conflicts, says attorney Fred Reish, partner with Drinker & Biddle.
Threw, threw, threw
"When they vacated the regulation, they threw out everything. When they threw out the regulation - they threw out the exemption – which is really tough. That threw all of these people into a position of saying – wait a second – we can't do this and everyone has had to back away," Reish says.
By helping plan sponsors set up their lineup under the DOL rule, Fidelity was serving as a fiduciary, says Jason Roberts, an attorney with Pension Resources. But when the rule fell apart, the definition reverted back – which meant Fidelity was no longer a fiduciary. See: Fidelity's bet on ultra-compliance with the DOL rule pays off big as 401(k) assets jump stunning $280 billion in 2017
Unlike Merrill Lynch and other broker-dealers, DOL rule's demise caused less whiplash, because they addressed participant advice early-on, says Louis Harvey, founder of Dalbar. See: A Machiavellian Merrill Lynch took the lead on the DOL rule and marketed its fiduciary piety; now it's wrapping its flip-flop in the same pious intent
"I think the DOL rule forced them to become a fiduciary for plan sponsors. That's not really their business model. Their business model isn't to go out and advise plan sponsors," Harvey says. 
Since 2004, the firm has offered its managed-account advice program to participants, which is considered discretionary. In this program, employers decide on the fund lineups. But for individuals who sign up for the managed account program, Fidelity will manage the assets. As another option, Fidelity also offered up Financial Engines to its clients starting in 2007.
Over the summer, Fidelity unveiled its post-DOL relationship with customers in two announcements. It said it would remain a fiduciary to plan participants, namely employees, but would not be a fiduciary to plan sponsors, namely their employers.  Fidelity's went deep into the complex weeds of ERISA to make its decision based on two sets of rules pertaining to 401(k) participants and 401(k) plan sponsors (or employers).
The Pension Act authorized the use of computer-generated models to provide participant advice, and last year, the firm launched a computer-driven non-discretionary advice program. The company uses the Pension Protection Act Computer Model Exemption to provide non-discretionary in-plan investment advice. In this program, Fidelity staffers give personalized and holistic planning advice to participants and suggests funds to invest in for their 401(k) plans. Dalbar certified Fidelity's computer model, Harvey says.
Earlier this year, the company re-named its discretionary advice program  "Personalized Planning and Advice."
Not forgetting
Harvey says Fidelity is better off sticking with participants since many larger firms would prefer to forget about participants and their tiny balances.
"It's interesting because many firms don't seem to even care about the participants because the participant doesn't have that much in assets. You'll hear them say, 'Why do I want to serve an individual who has $100,000 when I can serve the plan sponsor with $100 million.'
"But for Fidelity, it just makes much more sense to serve the participant. If you're advising participants, then it's not a loss and you still have those participants as customers," he says. 
Fidelity has a natural relationship with participants because it is the largest recordkeeper in the nation, says Harvey. As a result, Fidelity shines in the participant advice business. The Boston-based recordkeeper had $1.64 trillion in retirement assets at the start of 2018 - about 25% of the market share. But Fidelity most recently had 2.09 trillion in assets, says Fidelity spokesman Nicole Goodnow. 
Fidelity added 778 new plan sponsors in its managed-account business in the past year and had more than 5,300 plan sponsors at the end of the second quarter of 2018, says Goodnow.
The company's managed-account business is the fastest growing in the industry. More than 400,000 investors used it as of the second quarter of 2018, five times more than five years ago. In 2017, it increased its DC managed account assets by nearly 57%, according to date from Boston-based Cerulli Associates.
Assets under management have nearly doubled over the last three years to $36 billion and AUM has consistently grown by more than 30% over the last several years. Nearly 50 companies have switched from a competing managed account to Fidelity's over the past four years, according to the firm. Its total net inflows to separately managed accounts raked were $37 billion,
"Everything Fidelity has done underscores that they're committed to being a fiduciary, but a fiduciary to the participants. And, that's really for the best from a global perspective. It gives them a huge competitive advantage. They're giving advice for free, and everyone else will have a dickens of a time beating a zero-cost offering," Harvey says.
---
---
Share your thoughts and opinions with the author or other readers.
Brian Murphy said:
October 11, 2018 — 7:58 PM UTC
---
---