News, Vision & Voice for the Advisory Community
It's technically a small dispute with the CFP Board but any rift is big when it's your Siamese twin
October 11, 2018 — 3:51 AM UTC by Graham Thomas
Brooke's Note: The FPA and the CFP Board have worked in remarkable harmony for a long time. But the complexity of the business, its regulatory environment and diverging agendas are creating challenges -- and differing views of just how to take on those challenges. In other words, like with the advisors they oversee, they have conflicts of interest. Of course we all do. When you have conflicts, how you manage them determines whether they become festering problems. The FPA is one of the few Big Tent events in a fragmented business of independent advice. Schwab and TD custody events are two others. But RIAs could rightfully be anxious about whether some day the CFP Board and the FPA will field their own smaller tent events.
The 2018 FPA Conference was an annual effort at oneness marked by two parties -- the Financial Planning Association and the CFP Board of Standards -- on opposite sides of a contentious issue.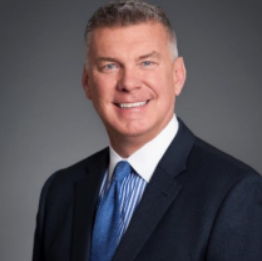 At the downtown Chicago Hyatt Regency, the well-attended event was held in subterranean chambers of sunless torpor in keeping with industry tradition of pre-cocktail depravity and paying of CE credit dues.
What layered pall on the torpor was the CFP Board's vow to actively oppose state legislation that would regulate financial planning as a distinct profession. Such a move would mean only CFP certificants would be allowed to call themselves planners -- hence a press conference to explain why mom and dad aren't getting along.
Mom in this case is the CFP Board, the basis of the FPA, which represents the dad. The FPA's membership is made up of mostly CFP certificants. Were there no CFP, there might be no FPA, but not the other way around. See: The FPA finally puts on a better CFP face and she lights up the hall in Baltimore
Imbalances
That imbalance is accentuated by the fact that the CFP Board is a big-revenue, non-profit, inside-the-beltway organization run by a staff of professionals. The FPA is more dependent on part-time volunteers and the more modest dues it charges.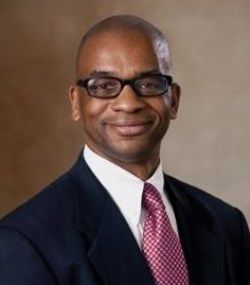 Then, there is the lesser point of tension about the CFP Board's involvement in the FPA's business through creation of the Center for Financial Planning.
There is no conflict on this issue, says CFP CEO Kevin Keller.
"The Financial Planning review is designed to help Financial Planning faculty gain tenure.  It's publish or perish – independent, double blind to qualify – which the journal doesn't do."  The FPA played down any conflict at the event in a press conference with reporters. In response to RIABiz questions about the "mission creep," president-elect Frank Pare stated: "But it's a good point."
But the CFP Board's own written description goes further.
It "brings together CFP professionals, firms, educators, researchers and experts to address profession-wide challenges in the areas of diversity and workforce development, and to build an academic home that offers opportunities for conducting and publishing new research that adds to the financial planning body of knowledge," it states.
One prominent planner,  Sheryl Garrett, founder of the Garrett Planning Network, was more explicit in her concern about the potential for "creep," particularly with the new CFP standards set to go active Oct. 1, 2019. 
"I think it could be too much power at one entity," she said.  "I love and support the CFP Board – but the concept of the center – it's too important to make sure these new standards get enforced.  How are you going to police these fiduciary standards, like a regulator does?"
The challenge
Maureen Thompson, head of public affairs at the CFP Board, did her best to explain differences with the FPA. The challenge, she says, is how the two sides interpret the ability of organizations to impact what happens at a state government level.
"FP, as a profession, is not regulated, but components, insurance, brokerage, investment advice are at the state level. So, what we are talking about is not supporting state regulation of financial planning as a distinct profession," she says. 
"There are different ways to get there – what we can control is what we can do.  And that includes heightened standards and bolstering our enforcement of those standards, [through a] public awareness campaign.  We can't control what happens at the state legislature."  
It is notable that the CLU and ChFC are listed on the CFP Boards site as existing qualification programs.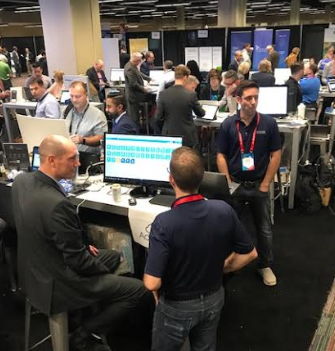 Keller laid out a scenario to get state legislation enacted requiring a "financial planner" to be a certified financial planner.  "Lets pretend the accounting and insurance lobbies were asleep, and the governor signed it, what happens in the next session? " he said. 
"They wake up to the fact this just happened, and the Board does not have the staff or the resources to defend that at the state level.  So then insurance agents, and they are tight with the American College that grants the CHfC, gets that designation approved," he added.   
"Then downstream others come in like the CLU.  These twinkie designations (no nutritional value but make you feel good for about 30 minutes) where you can take a weekend course and an open book test, are trying to get their designations in.  So then what happens?
"CFP Professionals would be up in arms if we allowed something to happen to the marks that devalued them in the eyes of the public," he explained.  
Thompson agreed: "I think that's the most likely scenario, if it were to move at all; bills don't tend to bubble up. They might be introduced, but they tend not to go anywhere, without any interest behind them,"  she said.
Sources explained that FPA members are necessarily attuned to these hyper-realities that -- at face value -- seem to make the CFP certificate suddenly the final word on whether you are a "planner."
While these deeper issues of turf, identity and strategy bubbled beneath the surface, normal conference sessions and data flowed.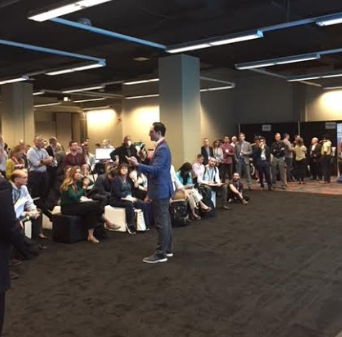 An FPA, T.Rowe Price and Capital Preferences survey, called "The State of Client Understanding," was released detailing how planners can better understand what clients want. 
"Behaviorists" call out client SAY/DO misalignment.  These advisors tend to balance the human and technical, including using technologies like data aggregation, planning software, and revealed preference tools, the study states.   
This equals greater personal satisfaction for clients, which, in turn, makes them more willing to recommend planners. The survey shows 56% are more willing to refer their advisor, leading to a 72% increase in net growth, versus advisors who don't engage in "constructive tension."
 "It helps to point out some client inconsistencies and take the judgment out. This is what you said, but this is what you are doing – did we miss something?" said FPA president Frank Pare, founder of PF Wealth Management Group, at a news conference. 
Jean Dunn, vice president of client loyalty at T. Rowe Price added: "It's all about helping us understand where they do well, and where there are gaps."  
Dunn said advisors recognize demographics are changing, "So, how do we help keep the clients they have, while the face of wealth is changing, and they need to uncover opportunities [among] groups like LGBTQ, baby boomer women and, of course, next-gen and millennials," she said.
Conference papers titled "Client Understanding Activities," "Advisors Activity Benchmarks" and "Building Blocks to Best Practice Benchmarks" are free to advisors.
Scalable, relevant
A firm called Asset Map presented one of the most interesting new technologies out there. Founder Adam Holt, a featured speaker in the technology area of the exhibit hall, described how enterprises are not taking action on the FinTech side, due to the fear they are going to create new legacy tools.  
"One of the challenges I know for a lot of my peers in the room is to come up with ways you are scalable and relevant for the next 10 years, not just have a tool or product that solves problems today," said Holt, an advisor in his own right.
Holt went on to advise about technology investments; "One, prove you know me, or needs-based fact-finding; two, know my situation and ultimately understand where they are in relation to their goals and three, we bring good options to them that make sense and actually serve them."    
The exhibit hall setup for technology sponsors drew a number of complaints. Described alternately as "spaghetti" and "ridiculous," it was an inarguable mess -- a throwback to the days before software was considered pivotal in an RIA's existence, so any scrap of territory was acceptable.
The "booths" were nothing more than tables with four vendors at section and no signage.  They were positioned so close together it was nearly impossible for traffic to flow through, if a company representative was seated.  
"I've never seen vendors just leave a conference before. It was difficult for attendees to separate companies; FPA didn't provide any signage for anyone," said Scott Huff, CEO of Yourefolio.
Considering the backlash, I am quite sure we will see an improved layout next year.
---
Mentioned in this article:
---
---
Share your thoughts and opinions with the author or other readers.
---