Vince Pellegrini: [If] $1 trillion in assets and 3.4 million accounts on an innovative SaaS platform [is legacy] I'm good with that label.
A new player has entered the RIA custody and clearing business; DriveWealth and its CEO Robert Cortright has a head-spinning track record of success in ventures that blend financial technology and the processing of money.
Freshly flush with $29.4 million in VC funds from backers including Boston, MA.'s Raptor Group, Bethesda, MD.'s Fenway Summer Ventures, and Alexandria VA.-based Route 66 Ventures, Cortright is seeking to be like Apex Clearing Corp., only more so. See: With robo-advisors on the rise, robo custodian Apex is rising with them, a diamond mined from the rubble of the Penson Worldwide debacle.
His latest business, IBD and technology vendor DriveWealth, is built on the premise that it's not just sluggish old-line broker-dealers and custodians that need to step aside. He's also targeting Dallas-based robo-custodian of choice Apex .The $30 billion AUM counts $14.5 billion AUM robo Betterment as a key client and has strong ties to NYC's data aggregation darling Quovo. See: Quovo is developing an ACATS rooter process with Apex Clearing as first to sign on.
This $30 billion figure for Apex's assets under management is taken from previous RIABiz coverage; Apex has declined to provide an updated figure. See: Quovo is developing an ACATS rooter process with Apex Clearing as first to sign on.
Of the five firms Cortright has founded, the two most notable are Financial Labs and FX Solutions. The former, a high frequency trading platform profitable in its first 12 months, was snapped up by BofA three years after its 2003 founding.
The latter, a 2001-launched Forex trading system, was acquired in 2007 by Francisco Partners, a San Francisco private equity firm. It purchased a majority stake for $156 million, valuing the firm at $255 million.
Although miniscule when compared to market giants like New Jersey's Pershing, which custodies $1.8 trillion in global assets, San Francisco's Charles Schwab & Co. ($1.6 trillion) or Boston's Fidelity Investments (approx. $1 trillion), Apex is in a coveted niche, servicing RIAs intent on using automation to a grand extent. See: The old trick of new math Pershing used to make its RIA assets in custody soar.
Now DriveWealth wants to get its foot in the RIA custody door by painting Apex as legacy.
Credit is due to Apex, but it's time for another step forward, says Cortright, via email.
"Apex did a good job of providing an initial alternative to traditional platforms ... [but] we are the next generation of a firm like Apex, with no legacy technology to manage," he says. See: Wealthfront nixes Apex Clearing and explains it as step in ridding 'semi-manual processes and disjointed systems'.
But Apex isn't resting on its laurels, counters a spokesman for the firm, via email.
"Apex is committed to continuous innovation and helping RIAs provide cheaper, faster, broad-based investing experiences … We have just launched crypto capabilities and a commission-free trading solution." See: InvestCloud, a start-from-scratch Envestnet emulator and Jamie Dimon darling, gets cozier with Apex to better reach RIAs.
The majority (70%) of DriveWealth's customers are US-based, and venture capitalists are clearly impressed. Its last funding round (series B) on Apr. 3 brought in $21 million. But it remains to be seen whether RIAs will flock to its embrace.
Along with VC money to burn, its "commission-free-trading" vision is gaining traction as custodians like Apex and Fidelity start to embrace it.
DriveWealth, their would-be rival, has a somewhat more obscure customer-base. See: Abby Johnson's zero-fee play for millennials gets to $1 billion in one month but Vanguard, BlackRock and Schwab say piffle; Note, RIAs need not apply.
Cortright's firm sells its in-house software and services, inclusive of trade processing, execution, rebalancing, onboarding and reporting to a number of global robo-advisors. None, however, are as well known as NYC's Betterment or its Redwood City, Calif. arch-rival Wealthfront.
DriveWealth's customers include FreeTrade, a UK-based Robin Hood-style firm, and NYC robo MoneyLion. Key to the DriveWealth pitch is the idea that a digital-only custodian can cut costs for RIAs.
Robo's for everyone
DriveWealth's most recent move to increase its marketshare is the launch of a white-label robo double-act with a VC-backed Singapore robo-advisor, Bambu. The fresh spin is the combination of fractional trading with plenty of customization. See: Oisin's Bits: Casady and Blundin's Vestigo-voyage gathers steam with near $60 million cash-pile; Ethical-robo OpenInvest raises $10.4 million and flips B2B switch, founder lays into mutual funds.
Combined, the two firms have $33 million in VC funds burning a hole in their pockets. In its two-year lifespan, Bambu has raised $3.4 million over two funding rounds. In July, it took in $3 million in series A funding from five investors, including San Mateo, Calif.'s Franklin Templeton Investments.
In this double-act, Bambu is the front-end "robo." In other words. it runs the on-boarding software that sets a client's risk tolerance and allocates their assets to model portfolios. In contrast, DriveWealth does the back-end, inclusive of being the self-clearing broker-dealer, responsible for everything from trade execution to maintaining books and records.
One feature the software brings to market at launch is the ability to build custom portfolios and to simulate rebalancing routines before launching them. The largest independent B2C robo, Betterment, struggled to bring the same service to market for some time.
Additionally, DriveWealth doesn't depend on Bambu's interface, meaning RIAs can swap it out and replace it if they choose. See: Betterment reboots its RIA business big-time with new chief, ACATS for ETFs and the ability to fold existing holdings into robo portfolios.
DriveWealth is the carrying firm for the robo. Its counterparty assets are held at the NYC-based Depositary Trust Company, which holds over $10 trillion in securities.
But for all its fledgling rival's confidence, Apex isn't worried about losing its small corner of the market.
Competition is welcome, but Apex knows what it's doing, says its spokesman. "As a custodian that's been a leader in digital wealth management since the category's inception, Apex is pleased to see the space growing."
Background detail
As well as DriveWealth, Financial Labs and FX Solutions, now owned by New Jersey trading service GAIN Capital, Cortright founded the trading technology vendor TAB Networks.
He was also a partner in Tachyon Capital Management, a seemingly defunct Delaware registered high frequency trading asset manager, and he has held a number of board-level positions.
The remainder of DriveWealth's executive team is made up of Michael Dugan, a Merill alumnus and the former chief financial and chief administrative officer of Prudential Equity Group; Harry Temkin, a former Thomson Reuters exec; Michael Fitzgerald, a former investment banker and CEO; Mark Bulger, a 10-year FINRA exec and Mark Smedley, a founder of consultancy Global Conexions.
Dugan is DriveWealth's chief financial officer, Temkin its chief information officer, Fitzgerald serves as head of corporate strategy, Bulger as chief compliance officer, and Smedley is the firm's head of partnerships and business development.
---
Vestmark's rolls out yet another RIA lure -- hedge fund style magic -- but do advisors want it, need it, or know how to use it?
---
Vestmark just hit $1 trillion of managed assets and hired a new CFO, but it isn't resting on its laurels. It's also rolling out a way for RIAs to watch their backside nine years into a bull market with a hedging software they can be taught to use simply. After $30-million VC raise, 106 hires and topping $1 trillion of AUA, Vestmark is no longer just that UBS-LPL TAMP engine in the Massachusetts suburbs
The Wakefield, Mass.-based firm reach the awesome monumental milestone it predicted last Spring after it brought on Cisco alumnus, Mark Donohoe as CFO. It gave RIAs a way to more handily hedge portfolio downside without actually buying hedge funds, which have been notoriously poor performers. The returns are not helped by their two-and-20-benchmarked fees.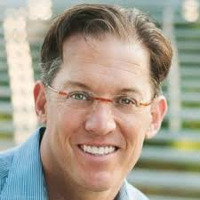 The idea, according to the firm, is to attract RIAs that lack the scale normally needed to pull off a block, options-based, defensive portfolio strategy.
What Vestmark brings RIAs is the ability to do options trading without account-by-account trades by automating bulk control and tracking expiring options. It'll be grafted onto software-as-a-service trading software, VestmarkONE.
The target market is "RIAs with operational inefficiencies" that need to add value and presently can't do things like mass-customize portfolios at meaningful scale, says Vince Pellegrini, senior vice president of client experience at Vestmark.
"Just about every vendor claims they 'do options.' But peel back the onion, and you'll see it's typically a bolt-on solution where the advisor needs to open, trade and close contracts on an account-by-account basis," he says. "Our options trading functionality [is] a natural extension of the advisor-facing toolset."
It's part of a trend that lets RIAs and smaller institutions do what the larger players can, says John Mackowiak, chief business development officer at Chicago-based CRM and performance reporting software firm Advyzon.
"As technology has evolved, it has already allowed the smaller firms to offer similar experiences to that of much larger enterprises ... [This] is one example of this trend," he says.
Indeed, it's the first of a number of new products that could be coming as Donohoe gets his feet under the table,
Donhue most recently spent two years and seven months at Boston, Mass.-based SaaS data and analytics vendor Rapid7. Donohue also held multiple director level positions at Cisco Systems and Starent Networks and senior roles at IDC, Ferris Baker Watts, Teradyne and Quantum
Where such growth will come from in the case of 2001-founded Vestmark is made clear in the press release announcing his hire.
It's a "pivotal time" for finding green pastures, says Donohoe. "I look forward to helping Vestmark exceed target goals as it continues to broaden its solution offerings with the rollout of new products and capabilities."
Moreover, Vestmark has viewed RIAs, for some time, as ripe for the picking and the key to its future growth.
"We are [now] at the front end of a more aggressive push into the independent RIA channel," Vestmark president Rob Klapprodt told RIABiz in March. "That includes our Vestmark Model Marketplace service as well as our broader capabilities ... We're turning our attention more to RIAs."
But although Vestmark is upping RIA marketing, it declines to break out the number it counts as clients, making it difficult to gauge its penetration of a market.
Pellegrini was also circumspect when asked to identify the market trends that would boost RIA interest in options trading.
"The new options functionality is a direct result of client demand and broader marketplace trends ... [but] we'd hesitate to tie demand directly to a long-term bull [market] or [advisors] lacking access to other hedging vehicles," he says.
"Protective put-and-covered call strategies have been around [since] long before the recent bull market began, and are used for both income generation and downside protection," Pellegrini continues. "Vestmark would never have an opinion on market tops, bottoms or anything in between ... [and] we don't 'protect downside' or 'do hedging.'"
In a recent press release, Vestmark CEO John Lunny, however, referred to the "downside."
Options trading in bulk makes it simpler to apply and there's a market for it, he said, citing a Cerulli survey in support of this claim. "[Advisors want] options strategies in their portfolios for income generation and downside protection … [and] we saw an opportunity to deliver."
Why Vestmark is so keen to keep adding strings to its bow is abundantly clear: follow the money -- but it won't be easy, RIAs aren't just some homogeneous block, says Will Trout, senior analyst at Celent in London, via email.
"RIA assets are growing at three times the rate of the wirehouses.' It's understandable that vendors like Vestmark will want to capture this growth, [but] it's easier said than done. It's not easy to come up with a coherent RIA strategy that embraces the man-and-his-dog shop in Peoria and a massive roll up like Focus or HighTower."
Targets hit
As well as this latest options roll-out, Vestmark has also just hit a milestone that it brashly announced it was closing in on in March. See: After $30-million VC raise, 106 hires and topping $1 trillion of AUA, Vestmark is no longer just that UBS-LPL TAMP engine in the Massachusetts suburbs.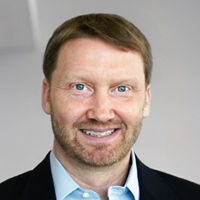 On Aug. 30, the value of the assets under its administration finally topped $1 trillion, an increase of $30 billion a month over the past six months. Additionally, even if market growth of 7% in the past five months is taken into account -- using the S&P 500 as a benchmark – this means Vestmark's AUA has climbed 8% since it announced the target.
It has also continued to expand the number of trading strategies and account managers offered on its in-house marketplaces. Since March, the number of strategies available trebled to more than 600, and the number of managers climbed from 85 to 130.
Trout, however, remains unconvinced by Vestmark's efforts to lure RIAs.
Vestmark's hitting the right notes. Whether it's the right tune remains open for debate, he says.
"Model marketplaces are hot and directly speak to the need amongst RIAs for intellectual capital that is both off the shelf and easily deployed [and] options trading is new and sexy functionality, but is this really what RIAs and their clients want and need?" he explains.
Vestmark is better known as the giant indirect white-label vendor that supplies the underlying software for IBDs like LPL Financial and wirehouses like UBS, but the combined AUM of advisors using its TAMP-lite services has also shot up, from $600 million at the start of March to $750 million.
The firm employs 344 staff, a figure which it expects will hit 450 by the end of the year, and 900 by 2020.
No dice?
There's an element of flash over substance in bringing this downmarket, and most RIAs -- the bulk of which are "conservative" investors -- will steer clear, says Trout.
"Most advisors don't have the expertise to manage these types of instruments … Options require some skill to manage and frankly they're not necessarily suitable instruments for even high-net-worth investors," he says. "My guess is that demand would not be that high."
This "tool" might well be too complicated for many of the 20% of RIAs that handle their own investments rather than outsourcing them, and this makes the market even smaller, says Mackowiak.
"The 20% [number] is significantly reduced when you consider how many of those firms use options extensively," he says.
It's correct to say that these kinds of strategies are tricky to employ and need specialized knowledge and experience, but that's entirely the point, says Pellegrini. "We built this functionality for advisors that possess that expertise … If market demand wasn't there, we wouldn't have built it."
Still, it's hard to know if this will prove attractive to RIAs, says Mackowiak.
"This could be a good thing for RIAs who utilize options, but will it cause those that don't to dip their toe into the water? Frankly, it's too early to tell ... [and] the benefit would have to be quite significant to see RIAs both big and small consider switching technology platforms."
---
Mentioned in this article:
Vestmark
Portfolio Management System
Top Executive: Michael Blundin
---
---
---
---