News, Vision & Voice for the Advisory Community
Recruiters pan rhetoric of the Fort Mill, S.C.-based independent broker-dealer for willfully talking past the heavy hand of private equity in their pre-IPO years -- and their own retention and service challenges
October 1, 2018 — 6:20 AM UTC by Lisa Shidler
Brooke's Note: The knives are drawn. When big, publicly traded LPL Financial makes a move, it is a plain to see and nimble private-equity-backed players come swooping in to counter it. The withering attack by Cetera, Advisor Group, Kestra and others on LPL's National Planning eliminated any decorum and noblesse oblige that may formerly have existed between these firms. LPL Financial wages 'war' on Cetera, Securities America and Kestra after they pounced on NPH advisors in wake of sale But now LPL is trying to turn the private equity blades back at its antagonists and portray itself as a bastion of steadiness and long-term investment in service quality. It's doing all this against a backdrop of new hires whose backgrounds suggest the war is going digital. LPL Financial hires new 'digital' head of recruiting -- IBM exec Scott Posner -- after the old school approach was leaking oil But so far the biggest digital device being exploited is email, which is carrying pointed messages.
LPL Financial has circulated two documents that paint private equity investors as hobgoblins to be avoided by IBDs, while inviting brokers to join LPL, which, ironically, has the same hobgoblins in its past and now answers to demanding stockholders.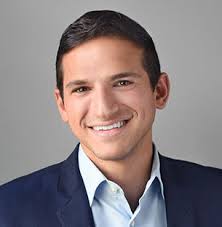 Recruiters contend that LPL's message may be overreach because of its own long-time private equity ownership and its own challenges in servicing reps. In 2005, LPL sold a 60% ownership stake to two private equity partners, Hellman & Friedman LLC and Texas Pacific Group. In 2010, LPL Financial Holdings Inc. became publicly traded under the symbol LPLA.
"Has anyone pointed out how ironic it is that LPL was owned by private equity?" says Danny Sarch of Leitner Sarch Consultants.
"To me, it's more credible if they say 'we lived through it and here's what was bad and here's what was good and we've lived through it. Then, there's some real meat," he adds. 
LPL's message is also less than resounding given its recent struggles in keeping advisors, says Louis Diamond, principal of Diamond Consultants in New York City.
"It seems like LPL is on the offensive but it's actually a defensive move because they've been getting hit by these broker-dealers that they're attacking," Diamond says. "I haven't seen many big groups going there, and there has been some decent attrition. There have been massive departures and more coming."
The Fort Mill, S.C.-based broker dealer, which has 16,000 advisor reps, published an online pamphlet to brokers it's seeking to recruit, and an internal missive, rallying its own recruiting troops.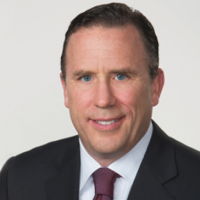 The campaign was launched Sept. 19 and goes after what it identifies as a fatal flaw -- namely ownership by "inherently capricious" private-equity firms.
The missive to its recruiting staff, reads: 
"These advisors are extremely vulnerable, but may have not put a lot of thought into how precarious their situation is...The strategy of this campaign is to reach all advisors at the Advisor Group broker/dealers, the Cetera broker-dealers, Kestra and H. Beck, and Cadaret Grant. This represents 14 different firms,"  the internal information from LPL's fall campaign handbook states.
Taking positions
Cetera Financial Group announced this summer that private equity firm Genstar is taking a majority ownership in the firm. In 2016, Stone Point Capital LLC, purchased a majority stake in Kestra Financial Inc. Advisor Group was purchased by Lightyear Capital LLC in 2016.
The campaign is an echo and a refinement of the sales blitz launched last Spring under Bill Morrissey, targeting Kestra, Ameriprise and Cetera,  See: LPL Financial wages 'war' on Cetera, Securities America and Kestra after they pounced on NPH advisors in wake of sale 
The obvious difference is that Ameriprise, a publicly traded firm, was removed from the attack list to be replaced by Advisor Group, H. Beck, and Cadaret Grant. 
LPL's characterization of private equity firms may have some merit, with Cetera as Exhibit A. Genstar reportedly pressed for eliminating costs, which can diminish service levels, and other changes that appear to be more cosmetic than related to long-term structure.
RIABiz obtained one LPL direct-marketing pamphlet for this campaign. In that brochure,  it did not refer to its own long marriage to PE investors. The pamphlet reads, in part: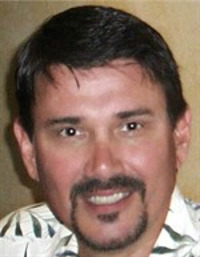 "So what does an approach focused on the PE company's exit mean for financial advisors and their practices? It can pose significant risk to a broker/ dealer charged with supporting the key growth functions of hundreds or thousands of financial advisors who rely on back-office resources and depth of support to meet their clients' demands."
Ron Edde, recruiter with Millennium Career Advisors, says the top reason advisors leave LPL is because they feel they're not getting good enough customer service.
Separately, publicly traded firms are also under pressure to minimize costs and show strong quarterly earnings. LPL shares are trading at about $66, which is near its all-time high of $70, with a price-to-earnings ratio of 18.
"Other firms looked at LPL's success in recruiting with envy," says Edde. "Life can happen so often though; the firm allowed its rapid growth to outrun its own support infrastructure and the result has been predictable. Many of the advisors are tired of finding that it often can take two to three days to get a return phone call when they are having a problem."
Yet LPL's brochure pamphlet asserts that it has numerical proof if its service advantage. "We invest heavily in talent to support a 4:1 advisor/employee ratio. This allows us to personalize your experience with us," the brochure states.
It adds: "As [the PE firms] buy more firms, there is an increased risk of inattention to your business as their focus may be diverted to the newer acquisition and its needs. Sometimes, in seeking to rapidly grow the combined business, the result can be constant change and reduced support for current advisors. This could include more advisors being assigned to a dwindling number of service personnel as the PE firm consolidates acquired businesses and trims support resources."
Beware fire sales
There is really no perfect structure to a broker-dealer. Some advisors prefer private equity-owned firms and others prefer publicly owned firms.
"There's not an ideal management structure for broker-dealers," Diamond says. "Different companies have different perceptions and preferences. With private equity, they can sell again in five to seven years."
But the LPL brochure warns that "fire sales" or insolvency may precede this time frame because of the kinds of leveraged risks private equity firms are willing to take on in the quest for high returns.
The brochure states:  "With debt comes a potentially higher risk of instability. If a PE firm has a high amount of debt, and a narrow focus on short-term results, they may become limited in their ability to weather market conditions, which in some cases could lead to a delay in selling the business, a fire sale, or possibly even bankruptcy in the event of a significant market decline or extended downturn."
LPL is best when the firm acknowledges its weaknesses, Sarch says.
"LPL has spoken in the past about its gaps in services very candidly. Some of that was based on flaws in the private equity world. Without bringing that up, it strikes me as an incredibly missed opportunity. I think they should have made it more personal about what they lived through and show candor about it," he says. 
The air of unreality extends to the hire of the new recruiting chiefs, according to the recruiters.
"Recruiting isn't like buying a car," Sarch says. "You can't negotiate a price on the internet. Good luck to him. I think it's interesting."
Edde says he's heard all of the spin about digital recruiting and finds that old-school phone call-recruiting still works best.
Rejection aversion
"Recruiting isn't easy. If you want to recruit someone, it requires a conversation and you've got to pick up the phone and dial and that's why the recruiting industry has so much turnover," Edde adds. "People can't stand rejection. You can make 25 calls and 24 of them will say no. Advisors don't want to pick up the phone and talk to a recruiter."
LPL's recruiting package this fall is similar to others the firm has offered, recruiters say.
Right now, LPL is offering advisors who join its corporate RIA 50 basis points up front on transferrable assets on a five-year note. The advisor will be on a flat payout grid based on tiered AUM levels. An advisor who joins a hybrid RIA will receive 15 basis points on transferrable assets on a 5-year note.
Whether LPL's marketing approach will change going forward remains to be seen. 
Rich Steinmeier of UBS took over from Morrissey in June, followed by the hiring of IBM's Scott Posner--announced just this week--to head digital recruiting. LPL replaces the great Bill Morrissey with UBS' digital whiz
---
Mentioned in this article:
---
---
Share your thoughts and opinions with the author or other readers.
---