News, Vision & Voice for the Advisory Community
Once primarily a 'research' firm, now more of a 'data' firm, the Chicago-based firm was discordant selling 15(c) board consulting services and sell data into the same market, say experts
January 9, 2018 — 8:44 PM UTC by Oisin Breen
Brooke's Note: The decisions are only going to get tougher for Morningstar and its new CEO, Kunal Kapoor, continues to make them. Last spring, he dumped third-party mutual funds from Morningstar managed accounts and put ones with its own brand in their place. See: How and why Morningstar sliced 16 bps for RIAs by dumping third-party mutual funds and stamping its Switzerland brand on its own mutual funds. This fall he dumped his firm's highly successful ETF conference. See: Morningstar renders ETF verdict by discontinuing ETF-only conferences after category becomes the Vanguard-BlackRock show. Now he's dumping a fiduciary unit just as the DOL-charged category gets hot. Welcome to your first full year, Kapoor. As far as Wall Street is concerned, you're doing a good job forging your company's new path. See: Publicly traded 'RIA' stocks are having a banner 2017.
Call it a shrewd business move or a high-stakes gamble. Either way, Morningstar Inc. is shedding its high-end fiduciary consulting unit and selling it to a competitor that will now market it alongside the Lipper brand.  
The Chicago-based research and data giant offloaded its 15(c) board consulting service to Broadridge Financial Solutions Inc. based in Lake Success, N.Y.
Broadridge is the owner of Lipper's 15(c) fiduciary review and competitive intelligence unit -- a long-standing competitor to Morningstar and license holder for Thomson Reuters' Lipper Data.
The deal logic goes like this: With change killing off the retail research business, Morningstar needs to redefine itself under the more promising rubric of data provider. "Data is the new currency," says Scott Burns, Morningstar's head of data and research. "Our quantitative analyst team now stands at over 40 quants, and we're working ... to be omnivorous consumers and producers of data."
Morningstar retains an interest in the fiduciary market, according to Burns, in particular the 3(21) and 3(38) areas, relating to servicing U.S. retirement accounts, and sells its products and services across the mutual fund market. The firm's sizable investment management portfolio includes $220 billion of assets under management. See: How and why Morningstar sliced 16 bps for RIAs by dumping third-party mutual funds and stamping its Switzerland brand on its own mutual funds.
Broadridge completed its 15(c) acquisition as of Jan. 2 for an undisclosed sum. The firm's use of Morningstar data is part of a separately discussed licensing arrangement, according to Burns.
Green fields
The need for 15(c) services arises under the Investment Company Act of 1940. Boards of directors presiding over pooled investments like mutual funds are required to review and approve those funds' advisory contracts annually, analyzing a variety of factors including fees, compensation and management. At present, a sizable number of corporations do that work in-house. Firms involved in 15(c) board consultancy services provide boards with the data and analysis needed to comply with the '40 Act.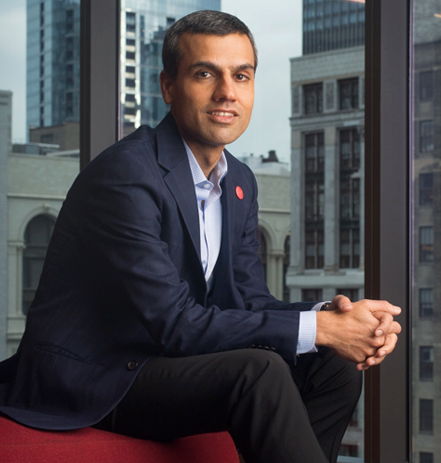 Now, at a point in history when the demand for fiduciaries is at its zenith, Kapoor -- in a decision that may define his firm for a generation -- has made the contrarian bet that Morningstar's future is not a fiduciary one.
"There's a healthy green field of firms who are looking to outsource their data," says Burns, describing the 15(c) market. "This is not exactly a mature business." See: SS&C overlords culturally shock Black Diamond RIAs in Chicago with heaviness and wow them with well-funded competency.
But green and growing certainly did not describe Morningstar's efforts as a 15(c) consultant, says Jeffrey Keil, owner of Lone Tree, Colo.-based Keil Fiduciary Strategies LLC, and former vice president of Lipper's Global fiduciary review unit. He was unsurprised by the sale, and suggests that economics as much as strategy played its part.
"Morningstar has been sort of chugging along in this business for years and years," says Keil. "They never made really serious inroads. I guess they finally decided that it wasn't making a lot of money for them, [and] that they would just bail out and finally throw in the towel and sell their business to Broadridge." See: How Morningstar got in the last word after The Wall Street Journal dropped a year-in-the-making investigative piece on the fund tracker's head.
Asked in an interview whether Morningstar was pulling the plug on fiduciary counsel services just as that market was heating up, Paul Ellenbogen, who led Morningstar Investment Management's 15(c) consulting practice prior to the sale, and who, as of Jan. 1, is vice president, U.S. regulatory & risk at Broadridge, drew a breath.
"Oh boy! I think it may be a question of where they want to be in the market," says Ellenbogen. "I see your point, but I don't want to say more."
Pick a side
Morningstar's Burns explains the firm's intent was to sensibly divide labor with Broadridge to allow specialization in the 15(c) business. "This puts the two firms in the position to do the things that they really want to be doing when it comes to serving fund boards with 15(c) consulting," he says.
Yet Burns points out that Morningstar will still be supplying data to Broadridge.
"We're not exiting our participation, we're just changing our role by giving ourselves more access to the process in a different way." See: Hard numbers that show the zero-sum advantages of RIAs over wirehouse brokers as told by fund flows.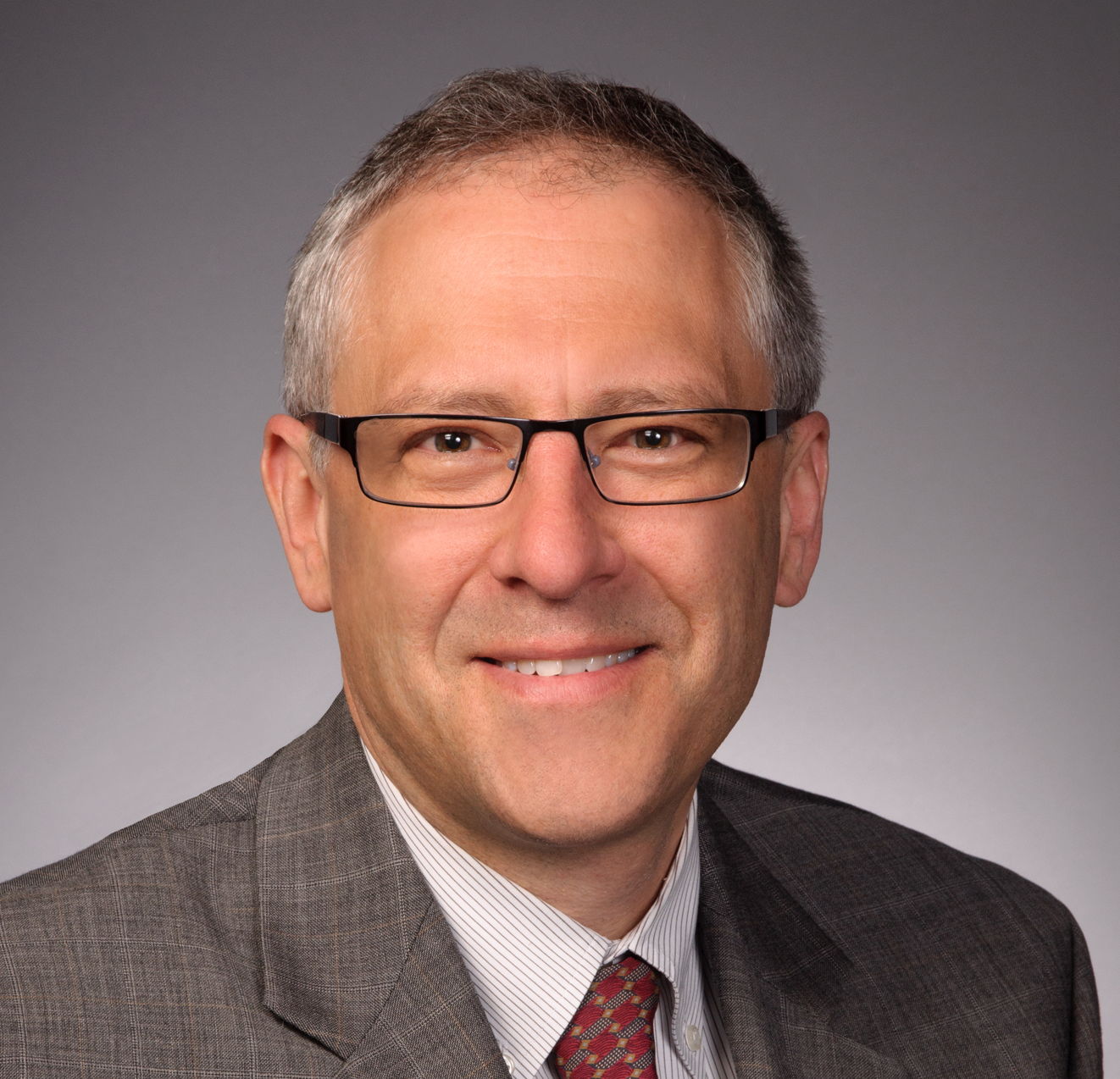 Ellenbogen demurs as well. "Morningstar has exited the business of providing 15(c) and board reporting services, but is arguably accelerating the business of selling 15(c) data .... I think Morningstar's goal is to displace or supplement the use of Lipper data in 15(c) reports."
It's ultimately all for the best, he says. "You can be a planned fiduciary, or you can rate retirement plans. It's a little hard to be on both sides of that. You can manage money, which Morningstar does, or you can evaluate money management. If you have asset management as one of your core competencies doing this sort of fiduciary oversight can be seen as a conflict." See: How Morningstar got in the last word after The Wall Street Journal dropped a year-in-the-making investigative piece on the fund tracker's head.
Although Morningstar is involved in rating analysts, mutual funds and mutual fund governance while also providing its own analysis, Burns rejects the idea that his firm's 15(c) business suffered from conflicts of interest and a lack of independence, perceived or otherwise.
'Data is hard'
When pressed, Burns accepts that Morningstar's 15(c) business may well stand to benefit from its newfound independence under the Broadridge banner.
"They'll have more latitude to contradict the data if they choose to," he says. "Data is hard. You get 38,000 funds with unique strategies, you make some rubrics, and for 500 of the 38,000 it doesn't work."
Ellenbogen, until recently the ultimate Morningstar 15(c) insider, accepts this. "If it's your company's rating system, and you're addressing that in a board context, there's an obligation to defend it." See: After growth dip, BrightScope takes a whirl at mutual fund data -- but in a way that Morningstar claims it bypassed.
The breadth of Morningstar's involvement in the fund sector also drew criticism from Keil.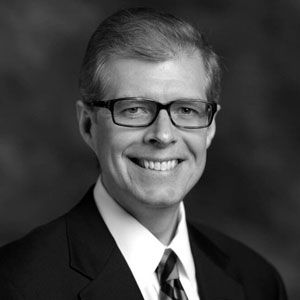 "The perception was that there were too many conflicts, and that the potential for massaging was there," he tells RIABiz. "Obviously there's lots of conflicts of interest trying to sell that [15(c)] information, and then trying to create relationships on other sides of the business, and sell the advisors and the businesses' other products."
Keil goes so far as to say that perceived conflicts significantly impacted Morningstar's 15(c) business, since some board trustees were "very displeased" with how the firm they paid for advisory support rated their funds' own governance.
He also suggests that Morningstar's governance ratings are an example of what has proven a bone of contention in the 15(c) market. By rating fund governance alongside environmental and social factors in their ESG Ratings -- fund-performance through, for instance, its much-maligned Star Ratings, and fund-management through 15(c) advice -- Morningstar is open to accusations of a kind of circular interest in the market. (In a recent article, RIABiz covered the fallout from a controversial Wall Street Journal article on just that topic. See: How Morningstar got in the last word after The Wall Street Journal dropped a year-in-the-making investigative piece on the fund tracker's head.)
"Being arm's-length [after the sale]," Ellenbogen accepts, "from the star or analyst rating could appeal to boards. It lets us be more independent and more critical. We know what the ratings are, we know their limitations, we know how to use them, and it gives us freedom and the editorial freedom to say that."
Litigation risk?
Another reason Morningstar gives for moving away from 15(c) fiduciary consultancy for fund boards is that it's part of a streamlining process, says Burns. "It's not so much 15(c) fiduciary requirements [that we want to avoid getting bogged down in] as the custom consulting aspect."
"I'm glad to have my whole team with me," says Ellenbogen of the move to Broadridge. "I think there's an opportunity to turn advanced board reporting into something that's less static."
Ellenbogen's positivity notwithstanding, Broadridge's own forward-facing plans in the 15(c) marketplace have also come under fire from Keil, an expert witness in 15(c) litigation cases, as being potentially too subjective, "dangerous," and increasing the risk of litigation.
Morningstar's 15(c) business is expected to slot in comfortably alongside Broadridge's existing Lipper-supported business and Dan Cwenar, Broadridge's head of buy-side data and analytics, is upbeat about the deal.
"If you combine the talent that we're getting with Paul and his team, more Morningstar data that we'll be able to use in the context of 15(c), you just cant go wrong in my book," says Cwenar. "The headline for me is more talent more data equals good."
Road taken
Ellenbogen accepts Morningstar's unusual move was a strategic decision. Kapoor's apparent desire to strengthen Morningstar's focus on data and research at the expense of being a fiduciary is therefore key.
"Morningstar does want to be a provider of data that is relevant in a fiduciary context, but as far as taking on fiduciary work their emphasis is on serving as a planned fiduciary on the retirement side of the business, selecting investments in particular, so that's the focus they've elected to take," he says. See: At mostly morose Morningstar conference, mutual fund wholesalers play cards face-up on perma-dislocation -- and the glimmers of hope that innovation provides.
In 1996, Morningstar shocked Lipper by poaching San Francisco's Charles Schwab Investment Management and (legacy) Robertson Stephens as 15(c) clients. Lipper's fiduciary review unit was sold to Broadridge in 2015.
---
Mentioned in this article:
---
---
Share your thoughts and opinions with the author or other readers.
Stephen Winks said:
January 10, 2018 — 6:38 PM UTC
Stephen winks said:
January 11, 2018 — 11:28 PM UTC
---
---