Tim Buckley: Our clients should expect change. They should expect significant change.
Brooke's Note: That was fast. We listened to Vanguard's Tim Buckley in his first public appearance since becoming CEO Jan. 2 for hints about how he intends to make his mark on the firm in 2018. The $4 trillion asset manager he now heads from the Philly burbs will no doubt keep adding assets but it will face two headwinds largely of its own creation. ETF competitors will continue underpricing Vanguard, which could have the dual effect of cutting profit margins and siphoning off would-be net new assets. Other emerging headwinds include the do-it-yourself "direct indexing." So maybe it should be no surprise that Buckley chose to comment on an area where his firm is just getting started and -- much like yesteryear in index funds -- nobody even comes close in terms of pricing for what is being sold. That area, of course, is wealth management. More frightening to competitors is that Vanguard, not only already owns the top market share spot for branded fiduciary financial advice but the lowest price - a tough combination that Buckley relayed to consumers on a webcast that Lisa Shidler listened in on and that I immediately insisted be reported in an article.
Vanguard Group began 2018 with a warning that it will ruthlessly chop RIA fees by following the same script that led to a bottoming out of fees in the asset management business.
"We've lowered costs and complexity with funds and expect us to do the same with advice," said Mortimer "Tim" Buckley, the Malvern, Pa. fund giant's new CEO, in a webcast that aired Thursday after close of trading.
Buckley, 48, succeeded Bill McNabb as chief executive Jan. 2. See: What to make of Bill McNabb exiting Vanguard mid-rise, forsaking as much as a $15-million annual salary and what Jack Bogle might have to do with it.
He made the proclamation as Vanguard Personal Advisor Services, the firm's in-house RIA, hits the $100-billion milestone and continues to grow at a pace of about $3 billion of new assets each month. To keep pace, 500 advisors staff the phones at VPAS.
Don't doubt that the Vanguard RIA is as formidable as it appears, says Michael Kitces, who writes the Nerd's Eye View blog.
"Vanguard entering the world of financial planning advice is the single most disruptive event to happen to financial advisors this decade," he says. "Not robo-advisors. Not technology. Now as they cross the $100-billion mark in VPAS, firms are starting to take notice of what's already happening." See: Vanguard RIA's growth leaps to $5B of assets per month in 2017 as Schwab's RIA robo jumps to monthly $1.3B.
True robo?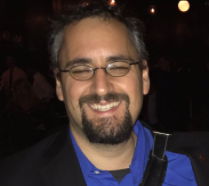 Yet observers have questioned whether Vanguard came in too low with its .3% -- 30-basis point -- fee. After all, other phone-based advisors like Schwab Private Client and Personal Capital charge more like 90 basis point -- 200% -- or more.
The advisors in the Vanguard price range of 30 basis points or lower -- like New York-based Betterment, Redwood, Calif.-based Wealthfront Inc. and San Francisco-based Schwab -- are all considered "robo-advisors," raising questions about whether Vanguard will introduce its own true robo-advisor. See: What happened next after a Wall Street analyst called Walter Bettinger on the carpet for capping virtual RIA's fees.
Vanguard hasn't said it will, but neither is it ruling such a possibility.
"We are reviewing a whole range of options for a different client types: retail, advisor, institutions, participants, and international. Nothing concrete to report at this time," wrote Vanguard spokesman John Woerth in an emailed response to a post-webcast query, adding that Vanguard already has a treasure trove in its financial advisor services division with $1.7 trillion in assets. See: Vanguard's white-hot 'hybrid robo' just added $4 billion in three months -- a heat that may cast a chill on 'pure' robos.
Scale and scalability
Vanguard is right where the firm wants to be with its advice and RIA pricing, says Alois Pirker, an analyst with the Aite Group.
"A firm that has the full value chain under control from distribution and manufacturing has a lot more pricing flexibility than one that is a distribution firm only," he says.
Back-of-the envelope math shows that VPAS annual revenues for $100 billion of AUM would be $300 million based on the 30 basis point fee. But that is before adding on the fees Vanguard collects by investing 100% of the advised assets in its own funds. Its average fee on assets is 18 basis points and 12 basis points on an asset-weighted basis.
Compare those fees to the 1.01% -- 101 basis points -- that the average asset manager charges and the 55 basis points charged on an asset-weighted basis.
Even an additional 12 basis points on $100 billion adds $120 million of revenue, which pays a few advisor salaries. Assuming hypothetically that Vanguard pays its 500 advisors an average of $150,000, it pays out $75 million annually in compensation. See: Vanguard virtual RIA's growth rate plummets from 50% to 32% with a staggering consolation -- another $10 billion in AUM since January
Vanguard is hiring more advisors to keep up with demand. The 30 basis-point fee will remain for now but the all-in cost is dropping, says Woerth.
"There are no immediate plans to lower from 30 bps. As the business continues to grow and scale is achieved, it is possible," he adds.
But Woerth also said that the total costs have dropped because the expense ratios of the funds have continued to fall.
Owning the 'generalist' niche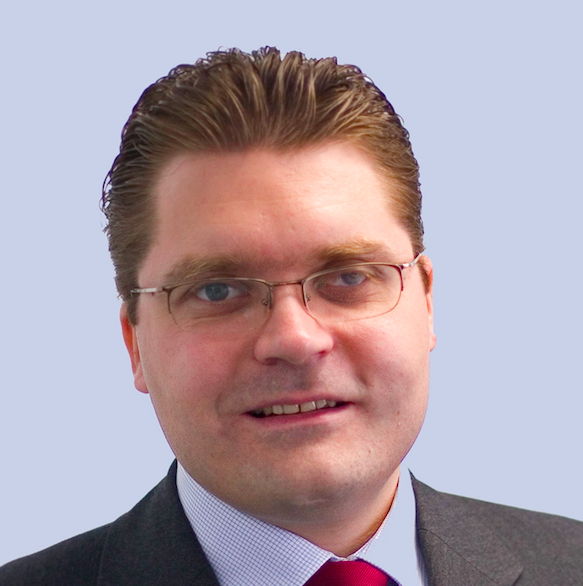 Certainly, the company is moving forward technologically as it squeezes costs via blockchain. See: Vanguard Group makes $1.15-trillion AUM bet on blockchain technology that eliminates giant daily manual process.
"Our clients should expect change. They should expect significant change. It's in the DNA of Vanguard. We abhor complacency and we embrace change for clients."
Kitces adds that the scale, branding and competency of a few big firms like Vanguard will fill a niche currently occupied by wirehouses.
"Ultimately, companies like Vanguard will own 'generalist' financial advice – which they can do at scale at a lower price point than independent advisors – and force the rest of the independent community to form niches and specializations around which they can effectively differentiate. See: Robo-advisors hit lull in everything but VC backing as reality fragments their identity.
But can Vanguard find an index-friendly way to advise client portfolios that's cheap, simple and more effective than a hyper-analyzed approach?
Lower-cost treat
Buckley thinks so with the help of basic principles like diversification and dollar cost averaging. "Market timing is a fool's errand," Buckley told one investor on the webcast, echoing the firm's founder, Jack Bogle.
Another investor asked if Vanguard would still push its low-cost structure.
"Of course. We believe in keeping costs low," said Buckley. "[But] it's more than that. Our structure is to keep driving costs lower. This is a place we believe you have your cake and eat it too."
---
Related Moves
December 20, 2021 – 11:59 PM
---
January 12, 2022 – 3:13 AM
---
---
---
Mentioned in this article:
Aite Group
Consulting Firm
Top Executive: Frank Rizza
Kitces.com
Consulting Firm
Top Executive: Michael Kitces
---
---
---
Stephen Winks
January 11, 2018 — 6:35 PM
Fee for very specifically delineated expert financial services continues to be a challenge for transactions focused conventional brokerae because ; (1) brokers will not acknowledge they render advice for fear of fiduciary liability, (2) brokerage cost structure is way out of line when 40% of the investors earning on their retirement savings is lost to brokerage fees, commissions and administrative cost, (3) "retail investors" (you and me) are not accorded the same consumer protections afforded to all other investors, (4) the brokerage industry thwarts technological innovation whivh greatly elevates the level of investment and administrative counsel rendered by the broker, (5) the broker has no ongoing accountability for their recommendations as it would imply fiduciary liability, (6) brokerage compliance protocol is designed to assure no advice is rendered. Thus, when Vanguard provides a far higher level of counsel not possible within a b/d at far lower cost, you would think in a free market that brokerage firms would either respond or lose market share. The brokerage/insurance industry has put the broker in an untenable position of offering inferior counsel at far higher cost. Independent advisors have none of the conflicts of a brokerage firm and will find far superior advisory services support from Vanguard than is possible with in a brokerage firm which will not even acknowledge their brokers render advice. The brokerage format is not the only means of support for advisory services available. Hopefully, the brokerage industry will wake up before it loses the fastest growing segment of the financial services business. The industry is being reordered around advisory services and requires innovation. Harvard;s Clayton Christensen tells us the most common mistake made by firms facting industry redefining innovation is to look at innovation in the context of their existing business model when a new business model is in order. SCS,