News, Vision & Voice for the Advisory Community
As CAPTRUST switches gears from its $240-billion 401(k) business to its $6-billion wealth manager, it is forced to make mammoth and wrenching software moves
January 4, 2018 — 10:56 PM UTC by Lisa Shidler
Brooke's Note: J. Fielding Miller is one of the top CEOs in the RIA business, by assets, growth and organization. So when we found out he had to strip out his software last year from his $250 billion RIA and replace it, we wanted to see just how he went about it. It was as interesting as imagined. It counted winners, losers and losers who also won.
Black Diamond and Microsoft Dynamics both scored signatures wins in the RIA software business by scooping up the $6-billion account of CAPTRUST Financial Advisors -- the $250-billion 401(k) behemoth -- by slamming shut Pandora's box.
The Jacksonville, Fla.-based software firm, with more than $700 billion under administration, won the account from its sister firm SS&C Advent, and Redmond, Wash.-based Microsoft beat out old-fashioned Microsoft.
The better news: The incumbents also slammed the door shut on opportunistic rivals Tamarac and Salesforce, which each made efforts to unseat the incumbents, after it had opened a crack. See: Tamarac doubles down on Microsoft to be more like Salesforce.
"We had it narrowed it down to Tamarac and Black Diamond," says J. Fielding Miller, CEO of CAPTRUST of Raleigh, N.C.
$2-million gamble
The contest was a part of a wrenching change that CAPTRUST is undergoing from being primarily a 401(k) roll-up to one that puts equal emphasis on wealth management. The higher-margin $6 billion of RIA assets already accounts for about 33% of the firm's profits. See: As $160-billion CAPTRUST makes a snack of $10-billion Pensionmark, Fielding Miller accelerates his roll-up plans with a liberal structure.
For Miller, the giant performance reporting and CRM software changes in 2017 and will cost north of $2 million as essentially the firm jumped from desktop software to true online products.
"It was challenging but doable," Miller says.
The move to the cloud makes possible the execution of a plan to have advisors in offices spread across the United States.
Miller saw few differences between Black Diamond and Tamarac technologically.
"They were both very similar," he says. "We wanted more operating scale and wanted to integrate the CRM with the cloud. We've got 32 offices around the country and we want to give our advisors anywhere, anytime access and to use it on a mobile device. We couldn't do this with APX." See:In first major act as Black Diamond/Advent owner, SS&C Technologies hires operation chief of $14-billion RIA to fill new role.
Partner with survivors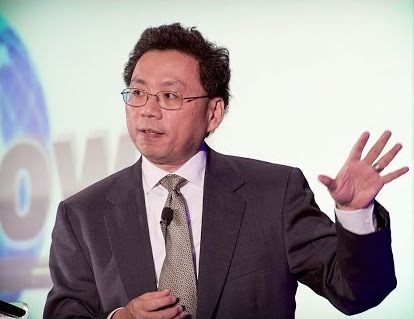 But Miller sought to choose partners based foremost on business considerations, not software pyrotechnics. "We thought Addepar was too new and we didn't look at Orion." See: Tamarac shuts out Black Diamond from integration. 
Silicon Valley-based Addepar Inc. was founded in 2009 and many large RIAs have bet their futures on it, though continues to rely on venture capital to cover its giant engineering expenses. See: Addepar secures Morgan Stanley account by winning a test of wills and unleashing a small army on Manhattan
Miller adds: "We liked Tamarac but the advantage for Black Diamond was it was owned by the same company [SS&C] as Advent and it made our transition easier. Since they're at the same company there's no loser.". 
As commonsensical as that logic sounds, it proved far more difficult to put it across to clients of Advent when the deal was consummated in 2011.
In fact, Tim Welsh, of Nexus Strategy, says the heart of the purchase of Advent and Black Diamond by SS&C Technologies for $2.7 billion was to create a company where advisors could move from one place to the next. 
'Rationale' realized
"That was the rationale of the acquisition of Advent and Black Diamond. It was to be a growth place for an advisor who needs more depth and specialized systems. It makes sense for CAPTRUST. When everyone was looking at Black Diamond years ago they were the first ones that had a cloud mindset and now it's more of a given," says Welsh.
Miller says he'd have booted Advent/BlackDiamond and Microsoft if they'd lost their edges.
"We are loyal to our vendors but only if they remain competitive," he says.
Welsh allows that Advent was less competitive in the past vis a vis how it helped firms upgrade internally.
"The integrations have happened much more seamlessly. Strategically, it validates the whole Advent and Black Diamond combination and it gives users an easy upgrade path for transition as they change their business model over time." See: Already known to be cutting edge, Black Diamond shoots for the bleeding edge with total rewrite of its software.
Black and white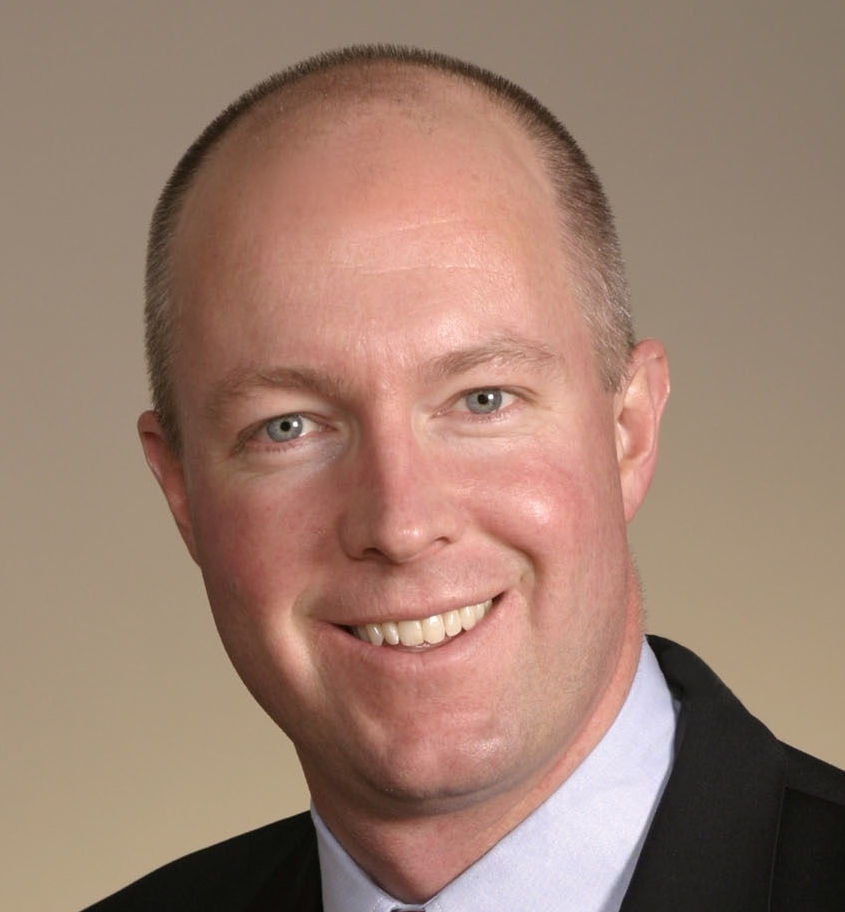 But Black Diamond and Advent still have different cultures, says Joel Bruckenstein, founder of the T3 conference. Making a change from Advent APX to Black Diamond is a complete overhaul, he adds.
"To me, they're almost not the same company. It's a very different mentality. I think the culture of the two companies is still very different. In my mind, Advent APX was always an asset management solution and Black Diamond was also a very wealth-management focused solution."
Miller says the two software systems are night-and- day different. "Black Diamond is owned by Advent but it's a completely different software that we had to transition to," Miller says.
The same can almost be said of the decision involving Microsoft CRM, he adds.
15-year Microsoft leap
CAPTRUST started with Microsoft Dynamics in 2003 when it first launched its 1.0 version and now CAPTRUST is on Microsoft Dynamics 9.0. 
"Before we made the recent upgrade and moved to the cloud we looked at other programs  such as Salesforce and decided Microsoft was a much better fit for our needs.  We have been pleased with how the product has evolved over the years and find them an excellent partner," Miller says. 
Microsoft CRM is moving its way up to the large firm RIA space but the process is not for the faint of heart, says Ted Tsung, president and chief technology officer of AppCrown LLC, a Salesforce reseller based in New York.
"In fact, one of our clients is in the process of moving from Salesforce to Microsoft (to be locally hosted at the client site)," he says. "However, the process is long and costly. The client has been in the migration mode for three years now and counting. The current projection for completion is 2019. It took us 6 months to build the Salesforce version for the client but it is or will take more than four years to build it on Microsoft by a few consulting teams."
Miller allows that Microsoft beat Salesforce because his firm's need to abide legacy applications that CAPTRUST has created. Some of the applications include custom client reporting, advisor dashboards and corporate performance dashboards and other specific parts of how advisors work with clients.  "We had to adjust all of our proprietary applications to adapt to the new CRM system," he adds. 
Tsung acknowledges that RIAs with their own applications are better off wit Microsoft CRM.
How Microsoft beats Salesforce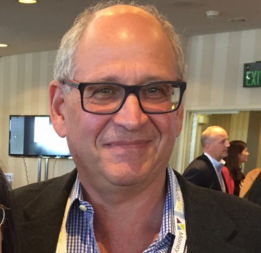 "With that setting, Microsoft Dynamics makes sense versus Salesforce. This is also true for the client that I am referring to. The client wants to consolidate and execute cross-selling strategy across multiple business lines with a variety of apps in cloud and desktop form."
CAPTRUST is purchasing Microsoft's Dynamics as a direct vendor and not through Salentica, but Bruckenstein acknowledges that it's likely some of the applications Salentica has created with Black Diamond would benefit advisors like CAPTRUST. Advent's parent buys Salentica to bolster Black Diamond CRM.
"I suspect they're benefiting in some way, shape or form from the Salentica relationship - even if it's indirect."
Envestnet Inc.'s Tamarac also traditionally uses Microsoft CRM as its default in its bundle. See: Tamarac doubles down on Microsoft to be more like Salesforce.
Miller almost dodged the bullet of change but for the decision he made a decade ago to choose Advent APX.
Black Diamond, founded in 2003 by Reed Colley, was the runner-up years ago when CAPTRUST chose Advent in 2007. APX replaced Advent Axys in that upgrade. See: Peter Hess throws a Black Diamond lifeline to stubborn Advent Axys users, but will the price be right?.
But back then, Miller was worried about Black Diamond's finances and now CAPTRUST executives are assured by SS&C ownership. SS&C overlords culturally shock Black Diamond RIAs in Chicago with heaviness and wow them with well-funded competency
Capital considerations
"Then, we weren't sure if they were going to make it and we didn't know if they had the capital," he says. "We didn't have the confidence and it was too much of a risk to assume they'd make it. When they were sold and had the capital banking, we were more comfortable with it."
Moving over to Black Diamond hasn't been too difficult, Miller says. "We had minimal speed bumps. With four different custodians Pershing, Fidelity , TD and Schwab, we've got a lot of piping We expected some disruption and it's been minimal."
For its wealth management business, CAPTRUST has a $1 million minimum.  So far, 40% of their clients are using Black Diamond's digital capabilities.
"We want to drive that up obviously," Miller says. 
---
Mentioned in this article:
---
---
Share your thoughts and opinions with the author or other readers.
Stephen Winks said:
January 5, 2018 — 2:20 PM UTC
Jeff Spears said:
January 5, 2018 — 3:41 PM UTC
---
---