Brian Hamburger: We were only privy to their regular weekly updates, other firms received the privilege of additional information in advance of those updates.
Brooke's Note: This whole Keeper Of The Broker Protocol situation stinks to high heaven. The attitude of SIFMA and the keepers themselves is that selective dispensing of insider information is their just due for taking on the job and that RIAs blowing the whistle on this gentlemen's agreement are owed only pseudo-legal respect. The remedy for RIAs, it seems, is SEC intervention. But the SEC is hiding from responsibility thus far, perhaps ignorant of the fiduciary implications of the situation and definitely not commenting to reporters. When advisors get blindsided, so do their clients. The SEC should know that this restraint of free and fair trade is an increasing problem as talent flows to where it is best used in an increasingly dynamic human advisor market. Kudos to MarketCounsel for continuing to take all the heat in this frustrating, thankless but necessary battle.
After creating a furor for its allegedly duplicitous behavior, Bressler, Amery & Ross P.C. is out and Capital Forensics Inc. is in as administrator of the Broker Protocol. See: Timing of Morgan Stanley's Broker Protocol withdrawal sends shocks through RIA legal and recruiting circles.
Though the ouster applied by the Securities Industry and Financial Markets Association seems like some measure of justice against the Florham Park, N.J.-based securities lawyers, other lawyers -- namely those who serve advisors seeking independence from Wall Street brokers -- are sounding the alarm that the cure may be as toxic as the original ailment. See: New York conference: SIFMA wants members to be like RIAs -- minus the same rules of accountability.
Attorneys at Hamburger Law firm and MarketCounsel, both of Englewood, N.J., question whether Palatine, Ill.-based Capital Forensics -- which sports the Orwellian motto "strength through corroboration" -- has been vetted to ensure it doesn't have any ethical problems hanging over its head that could lead to conflicts as the law firm begins to administer the Broker Protocol.
Same old problem
According to its website, Capital Forensics was founded in 1998 and provides consulting services for broker-dealers, banks and RIAs as well as Fortune 400 companies. Also on its website is a letter dated March 2017 from its chairman emeritus blasting the DOL rule as misguided and impractical.
Capital Forensics began administering the Broker Protocol list Jan 22.
A spokesman for the law firm says it will update changes more frequently than its predecessor.
The problem with that, according Brian Hamburger, founder of Hamburger Law firm and MarketCounsel, is that the new policy neglects to address the heart of the old problem.
"The language doesn't address conflicts of interest at all. It simply states when 'regular updates' will be furnished," he writes in a statement. "The issue we experienced with the prior administrator was that, while we were only privy to their regular weekly updates, other firms received the privilege of additional information in advance of those updates."
Two-week warning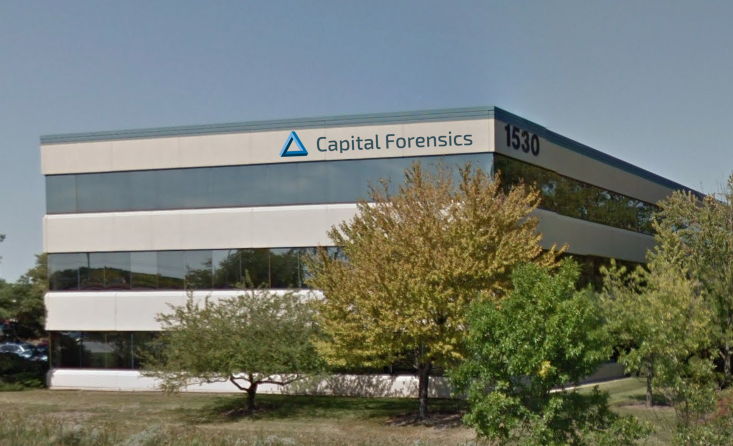 The Broker Protocol was created in 2004 by the major wirehouses and set out guidelines regarding the information advisors could take with them when they changed firms. Its purpose was to help avoid lawsuits. See: Which firms are joining the Broker Protocol, and how your firm gets on the list.
Being a keeper of the Protocol list is mostly known to be a giant, unpaid pain in the neck -- unless of course you can use it to benefit clients.
That's exactly what happened -- or at least what RIA advocates believe happened -- when Bressler, Emery used its discretion to help smooth the exit of two giant clients -- UBS and Morgan Stanley -- from the Protocol roster. See: RIA lawyers cry foul against Bressler, Amery & Ross -- keeper of the Protocol flame -- after Morgan Stanley exit throws sunlight on attorney behavior.
The defections of those wirehouses from the list -- experts expect to see more such departures -- were a body-blow to the no-fault gentlemen's agreement. The insult to the injury was that Bressler ended the agreement almost entirely without a heads up when a two-week warning was built into the deal. The lack of timely announcements angered RIA lawyers who saw it as a breach in the honor system among attorneys.
Where's the SEC?
Now that stewardship of the Broker Protocol has passed to Capital Forensics, the fear is the firm may wish to play on its insider position to advantage a few of its own broker-dealer clientele.
Bressler, Amery & Ross P.C. did not respond to requests for comment but the firm's website acknowledges it is no longer administrator of the Broker Protocol. Bressler's website directs individuals to Capital Forensics Inc.'s website.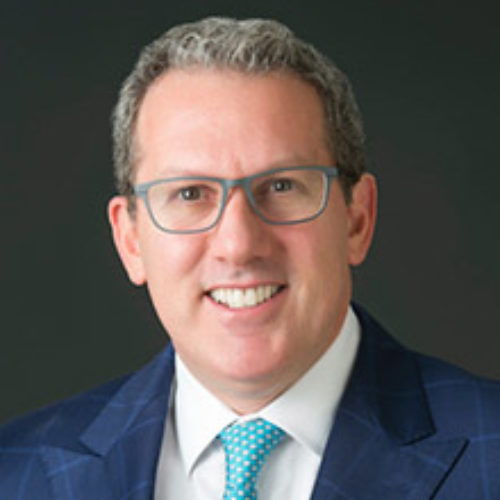 But if or how they intend to do so is unclear -- as is the process by which the firm was selected to succeed Bressler, Amery.
"...We remain unclear as to SIFMA's authority to make this selection of a new administrator of the Protocol, what criteria they may have used to arrive at their decision, and why they would have thought that firms weren't deserving of any advance notification," read the statement from Hamburger.
"We continue to believe that the SEC needs to intervene with regulation to ensure client interests are unequivocally protected, that signatories do not find themselves adhering to the Protocol but accused to have violated other rules, that the joinder list is administered fairly for all firms, and that clients receive notification when a firm joins or departs the Protocol." See: Brian Hamburger hammers the FINRA SRO proposal in a letter.
The SEC did not return emails seeking comment.
SIFMA, which represents the securities industry and whose membership is made up of broker-dealers, banks and asset managers, took over the list In 2010. It uses a bifurcated explanation to describe its role in replacing the administrator of the list.
"SIFMA did not create, and has no role in administering, the Protocol, writes Ira Hammerman, SIFMA executive vice president and general counsel, in an email. "SIFMA recently facilitated its members' efforts to identify a new administrator and ensure a smooth transition." See: RIAs drive explosive growth of the Broker Protocol; signatories triple.
A SIFMA spokesperson declined to answer why SIFMA, and not the SEC, was involved in selecting a new law firm. See: Why SIFMA & Co.'s trip to a friendly North Texas court to upend the DOL rule looks more like its Alamo.
'Relieved'
Last fall, Sharron Ash, chief litigation officer of the Hamburger Law Firm, cried foul on Bressler when Morgan Stanley withdrew from the Broker Protocol, saying the firm delayed release of the information that was vital to brokers seeking to leave the firm and to lawyers who protect the interests of these individuals based on that information. See: The DOL rule is DOA -- and that's just the beginning, says RIA champion Brian Hamburger, law school chum of odds-on chief of staff Reince Priebus.
MarketCounsel and Hamburger Law Firm released a joint statement last week saying they were relieved that Bressler was no longer at the helm of the Broker Protocol.
"The Protocol needs to be administered in a manner that does not create advantages for certain of the signatories, to the detriment of the investing public. Given Bressler's inability to meet these standards in its role as Protocol administrator, we are relieved to see that they relinquished their post."
---
Mentioned in this article:
---
---
---