Ryan Labs Asset Management Inc. has hired John Linder and Robert Shrekgast as managing director and director, respectively, of marketing and client strategy.
The New York-based firm specializes in managing total return fixed income and liability-driven investing strategies for defined benefit pension plans and other institutional investors. It was acquired by Toronto-based Sun Life Investment Management group in 2015 and has $7.3 billion of managed assets, according to its most recent ADV. See: Quarter-century Mercer veteran headlines C-suite re-org in wake of Health, Wealth leader Jacques Goulet's departure to Sun Life.
Linder's portfolio includes fixed income, traditional active and futures overlay strategies and creating economic crisis offset plans. He will also work with clients to model and stress test portfolio builds.
Prior to joining Ryan Labs, Linder was principal and senior consultant at Pension Consulting Alliance in Portland, Ore., where he advised public pension plan boards representing $450 billion of managed assets. Linder will continue to be based in Portland. See: Why some pension experts believe CalPERs got 'nothing' out of paying Towers Watson $275,000 to define its 'beliefs'.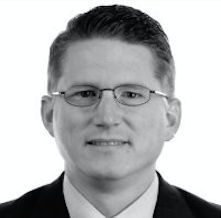 Shrekgast will work with consultants and plan sponsors focusing on Ryan Labs' total return, liability-driven and dynamic hedging strategies. He will also work with wirehouse and independent institutional consultants to find new markets in which to implement the firm's fixed income products.
Previously, Shrekgast worked at Razorbill Advisors, a credit-based emerging hedge fund, in business development and capital raising. Before that, he was part of the loan structuring and syndications teams at BNP Paribas and Citibank.
In the newly created positions, Linder and Shrekgast report to Chris Adair, senior managing director and head of sales, relationship management and strategy.
Melissa Spadafora, who has been with Ryan Labs since 2016, has been promoted to another newly created role, that of director, relationship management. She will also report to Adair.
---
---