Daniel Amiot has joined Southfield, Mich.-based Advance Capital Management Inc. uniquely prepared to advance the firm's fiduciary bona fides.
Although he holds Accredited Investment Fiduciary Analyst (AIFA) and Accredited Investment Fiduciary (AIF) designations, as well as a Plan Financial Consulting Certificate (PFC-1) and his Series 65, perhaps Amiot's most persuasive fiduciary title is that of Boy Scout.
For the last five years, he has served as den leader for Cub Scout Pack 3330 (in Green, Ohio) and assistant scoutmaster for Troops 118 and 336 of the Boy Scouts of America. Amoit also conducts training courses for Scout leaders. In 2016, he received the Cub Scout Pack 3330 Volunteer Hall of Fame his for service.
Prior to joining Advance Capital, Amiot was lead advisor and retirement plan analyst at Uniontown, Ohio-based Cornerstone Capital Advisors. He started at that firm in 2008 as a portfolio manager.
Amiot is Advance's second draw from Cornerstone's well in as many years. In 2016, Dave Forshew, an Accredited Investment Fiduciary designee and Professional Plan Consultant, made the switch.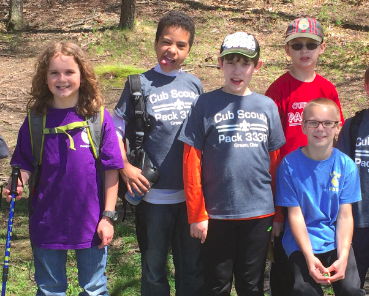 Amiot, who works out of the firm's Independence, Ohio office, will advise families on their financial affairs, businesses and on their retirement plans.
"We've experienced a lot of change in the financial services industry and Advance Capital Management is dedicated to staying on the cutting edge," says Joseph Theisen, CEO of Advance Capital Management, in a statement.
"With the addition of Dave in 2016 and now Dan, we have a solid foundation for our retirement plan services division as well as our personal financial planning service offering. Dan's expertise in fiduciary best practices and process management will be felt throughout the firm, both with our individual and corporate retirement plan clients."
---
---