News, Vision & Voice for the Advisory Community
The RIABiz micro-stories are diverse. A robo startup star migrates to legacy-land, Sallie Krawcheck hires a CMO, an ex-NBA player bounces out of Goldman and an advisor moves back to Cleveland to put the '& son' in his father's RIA
January 3, 2018 — 7:28 PM UTC by Dina Hampton
Dina's Note: New Moves in the Biz -- the subsection that's been nestled under the lead story of the RIABIz homepage since fall 2016 -- aims to itemize the biggest cumulative asset on the balance sheet of every RIA and RIA vendor -- human talent. Individually, that talent is constantly moving and evolving -- in rare cases devolving or simply desisting. Keeping track of that turnover demands raw data and -- if you're RIABiz -- the human stories that go with them. Taken as a whole, this database of micro-stories shows us where the industry is and where it's heading. New Moves in the Biz caught fire this past fall, thanks in part to your submissions, which we welcome. We only see that pace quickening as we charge into 2018. One reason: Most people in the financial business are RIAs at heart, and one good career move away from becoming one, so we define "RIA" for this up-with-people section in broad strokes. Here, in case you missed it, is a master synopsis of Autumn moves.
September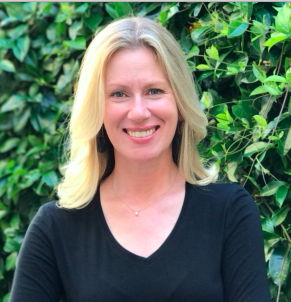 Barely had toilers in the RIA fields digested their Labor Day bar-b-que when TD Ameritrade announced that Tom Bradley was out and Scottrade's Peter deSilva was in as president of retail distribution. The question was, why? See: A look inside the agonizing decision to cut Tom Bradley from TD Ameritrade and what doesn't seem to add up. ... New Moves in the Biz announced that co-BlogHer-founder Lisa Stone signed on as chief marketing officer of Ellevest, Sallie Krawcheck's women-centered digital RIA. ... In quick succession, Gail Graham stepped down from United Capital Financial Advisers, Min Zhang moved from Totum Wealth (now Totum Risk) to United Capital and Larry Shumbres joined Totum. It all makes sense when you read the story: United Capital nabs Min Zhang not long after Gail Graham leaves and Larry Shumbres continues a magical post-Schwab ride. ... Hillary Sunderland was installed as chief investment officer for Roanoke, Va.-based Beacon Wealth Consultants Inc., which describes itself as a biblically responsible RIA. 
October
Cynthia Loh broke ranks from New York-based Betterment for Business, the top VC-backed robo-advisor, to move to the top -- full stop -- robo at Charles Schwab & Co. See: Exploding to near $24 billion* of assets under automation, Schwab creates robo-exec slot and fills it with ex-Betterment unit chief. ... Days later, Fidelity Investments made it known that Mike Durbin had pole-vaulted over an array of colleagues to stick a landing as president of Fidelity Institutional, which encompasses the RIA custody division. See: 'No BS' Mike Durbin leapfrogs up the Fidelity Investments ladder but can he serve RIAs, eMoney and Abby? ... Also in Bean Town, 55ip LLC, a New York-based investment science and technology firm, appointed award-winning academic, Dr. Leonid Kogan, as its chief investment scientist. ... In Dallas, Mercury Financial Group, a consultancy for FAs welcomed Corey Culp-Ramsey as vice president/planning specialist. See: Wealth management consultant specializing in HNW clients joins Mercury Financial Group. ... Closing out October came word that Charlotte, N.C.-based John Lynch, a 30-year industry veteran, had left Wells Fargo to join LPL Financial as executive vice president and chief investment strategist, leading a 12-person investment research team and reporting to chief investment officer Burt White. See: John Lynch moves to LPL Financial as chief investment strategist after two decades at Wells Fargo.
November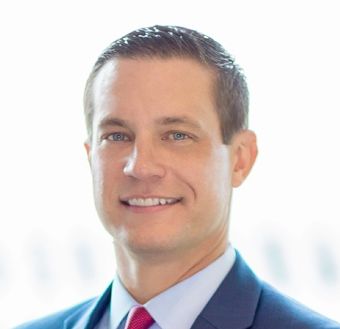 December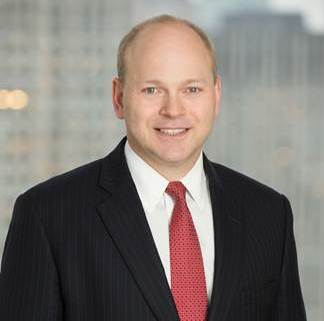 Kelly Waltrich, late of eMoney Inc., moved to Orion Advisor Services LLC, headlining one of seven sales, marketing and client-support hires announced by the portfolio accounting service provider. Evan Hatch also signed on as director of premier services (Watch for more on those hires and on the Omaha, Neb.-based firm's banner year in an upcoming article.) ... Rich Nuzum will become president of Mercer's president of Health and Wealth divisions, business effective Jan. 15. ... Disciplined Capital Management LLC, a Syracuse, N.Y.-based institutional RIA with $550-million of AUM, has elevated Adam Gagas from principal to the newly created roles of president and CEO. See: Institutional investor with international CV is named CEO of Disciplined Capital Management. ... Bressler, Amery & Ross P.C.-- the law firm that attracted unfriendly fire from RIAs in the fall for its connection to the Morgan Stanley leave-taking of the Broker Protocol -- hired Kerry Zinn as a principal. Formerly, Zinn was the top crime compliance and operational risk control officer for UBS Americas, and before that one of the lead trial attorneys for the SEC. See: Top financial crime compliance counsel joins Bressler, Amery & Ross, recent target of RIA-industry ire. ... Tim Chubb was named chief investment officer of Souderton, Pa.-based Univest Wealth Management, a $900-million-AUM registered investment advisor. See: Tim Chubb rises to CIO at RIA of venerable Pa. financial services firm. ... And PreciseFP​ hired Tyler​ ​Nunnally as​ ​vice president of ​sales​ ​&​ ​marketing, tasking him with expanding institutional​ ​sales​ ​within​ ​the United​ ​States​ ​and​ ​into​ ​new​ ​markets​ ​globally.​
We welcome submissions to New Moves in the Biz. Please include a recent, large-file photo. Address any questions to Dina Hampton at dina@riabiz.com.
---
---
Share your thoughts and opinions with the author or other readers.
---