Roger Hewins: The issue of conflict is real and complicated -- unavoidable, really.
Brooke's Note: A hotly debated topic in today's financial advice realm is: Can your company find a way to automate the delivery of advice? If only that were the right question. The real one was and remains: Can you get enough qualified people to deliver financial advice? The answer for wirehouses over the decades has been a very qualified "yes." See: A Merrill Lynch trainee shares what it's really like to be part of the firm's revamped, more RIA-like training program. Wall Street has relied on a sales-intensive system designed to get the advisor paid and keep wirehouse cash flowing -- and maintain a baseline suitable outcome for the client. See: Tick, tick, tick ... FINRA rewrites 'culture,' 'conflicts of interest' and 'ethics' into a farcical 'best interests' code after DOL drops a bomb on its suitability ethos. The answer for RIAs has been a far more fulsome "yes." Advisors get paid well. The company does well. The clients do well, too. What RIAs sacrifice is the ability to scale. The key to paying advisors is to stay small enough so that client-facing personnel tend to be partners, good prospects for becoming same or beneficiaries of enough cash sloshing around in the firm. Stuck in between those two poles are discount brokers trying to offer financial advice on a national basis. Schwab, Fidelity and TD Ameritrade are determined to offer advice more in line with RIAs. But they have no choice but to scale like wirehouses. So hard decisions get made about how to strike the right balance. The Wall Street Journal questioned some of those decisions in the Jan. 10 article that's the topic of our story. Of course, the fates of these three discount brokers are of huge interest to RIAs because they are the Big Three of RIA custody with well over $2.2 trillion in combined RIA assets. Few RIAs get exercised these days about their custodians competing with them for investors. The competition for talent, however, may be another story -- though most RIAs realize that in this endeavor, too, they have the upper hand.
Charles Schwab & Co., Fidelity Investments and TD Ameritrade got a taste of wirehouse medicine earlier this month when The Wall Street Journal published an article on how advisors at the discount brokers choose investments for clients.
In the Jan. 10 exposé, Journal stalwarts Jason Zweig and Anne Tergesen took the companies to task for promoting brands that imply fiduciary care but place assets in products in ways that bear similarities to the modus operandi of UBS, Morgan Stanley and Merrill Lynch. View the article here (subscription required).
The takeaway from the Wall Street Journal article is clear, says fiduciary advocate Knut A. Rostad of the Institute for Fiduciary Standard.
Less clear is how investors, advisors and the executives at these firms will digest the information and act on it.
Nearly all the sources in the WSJ article -- many of them on the record -- said compensation practices at their firms encouraged them to sell more lucrative products that ultimately cost customers more. Many recommendations involved managed accounts and referrals to RIAs -- referrals for which branch staff at discount brokers are often very well rewarded.
According to the Journal, Fidelity advisors can win bonuses of tens of thousands of dollars a year for meeting certain performance measures and Schwab offers trips to destinations such as Florida or Hawaii. Philip Snyder, who worked at TD Ameritrade from 2007 to 2016, told the Journal that "we were incentivized to bring in assets, but more so to refer clients to advisers and to sell managed accounts of mutual funds and ETFs." See: Jon Stein unleashes elite RIA referral unit as crown jewel of grand Betterment plan to sell virtual fiduciary advice.
Distorted view
Responses to queries placed by RIABiz at all three companies garnered similar responses. Each stopped short of questioning the accuracy of the article, which was the product of a six-month investigation that included interviews with dozens of former employees at Boston-based Fidelity, San Francisco-based Charles Schwab and Omaha, Neb.-based TD Ameritrade.
Yet all the discount brokers took the stance that the article more broadly missed the mark and was an unfair representation of their efforts to put clients' interests first.
"Our compensation model is designed to accommodate all customer needs and any accusation to the contrary is false," says Fidelity spokesman Steve Austin, in remarks that reflected those of all the firms. "Our branch compensation is fully disclosed, aligns with our clients' best interests and meets all compliance and any suggestion to the contrary is false."
TD Ameritrade spokesman Joe Giannone says his firm recently put tighter a rein on compensation being tied to sales.
"The comments in the article do not accurately represent the experiences or practices of our employees," he writes in an email. "We continually review our compensation practices. In October 2017, before the [WSJ] article was published, we updated our compensation plans to remove individual product-level targets and tie a bigger share of incentive pay to client retention." See TD Ameritrade is 'gathering feedback' after Michael Kitces's blogged overture for RIA collective bargaining on wholesale ETF line-up shift.
"We disagree with the entire premise of the story," says Schwab spokesman Michael Cianfrocca. Asked to state what Schwab sees as the premise, he declined to comment.
The first two lines of Journal's article lay it out like this: "Investors who seek advice from discount brokerage firms might assume the counsel they get is impartial, given how these firms have rejected the old Wall Street model of working on commissions. In fact, advisers at some of the biggest discount brokerage firms make more money if they steer clients toward more-expensive products, according to disclosures from the firms and people who used to work at them. That means customers could end up with investment products and services that are costlier than they need."
High stakes in a changing game
And, at least for now, Schwab, TD and Fidelity rely largely on human beings to deliver financial advice -- and there's the rub, according to industry experts. The three firms not only gained critical mass in vying for high-net-worth accounts from Wall Street but also entered into the larger war for talent that recently forced Morgan Stanley and UBS to exit the Broker Protocol. See: Timing of Morgan Stanley's Broker Protocol withdrawal sends shocks through RIA legal and recruiting circles.
"If you're a really good advisor, you're not going to stay at Schwab or one of the discount firms," says Timothy Welsh of Nexus Strategy LLC in Larkspur, Calif. "You'll go to Merrill If you're successful, you'll go where you can make more money. That's a cultural issue and they've always had that and they always will. Now, they're asking their reps to do more work and people don't want to."
For the reps at Schwab, TD Ameritrade and Fidelity who do excel as advisors, there's the age-old problem of figuring out how to keep them happy and in-house. Over time, each firm has begun to bolster advice at its branches. Schwab has been in the advice game for years -- Schwab Private Client was launched back in 2002. Fidelity has had branches for years and TD Ameritrade recently launched its advice offerings after decades of referring all advice-seeking clients to RIAs who use its custody services. See: How an RIA can capitalize on referral programs offered by Schwab, TD and Fidelity.
"The reps in these branches have historically been sales people and now they're being asked to be advisors and that blurs the lines," says Welsh. "That's why you see disgruntlement because of the compensation." See: How Wells Fargo is using 'counter-punch' to get unheard-of upper hand in the poaching wars with Morgan, Merrill and UBS.
Too many clients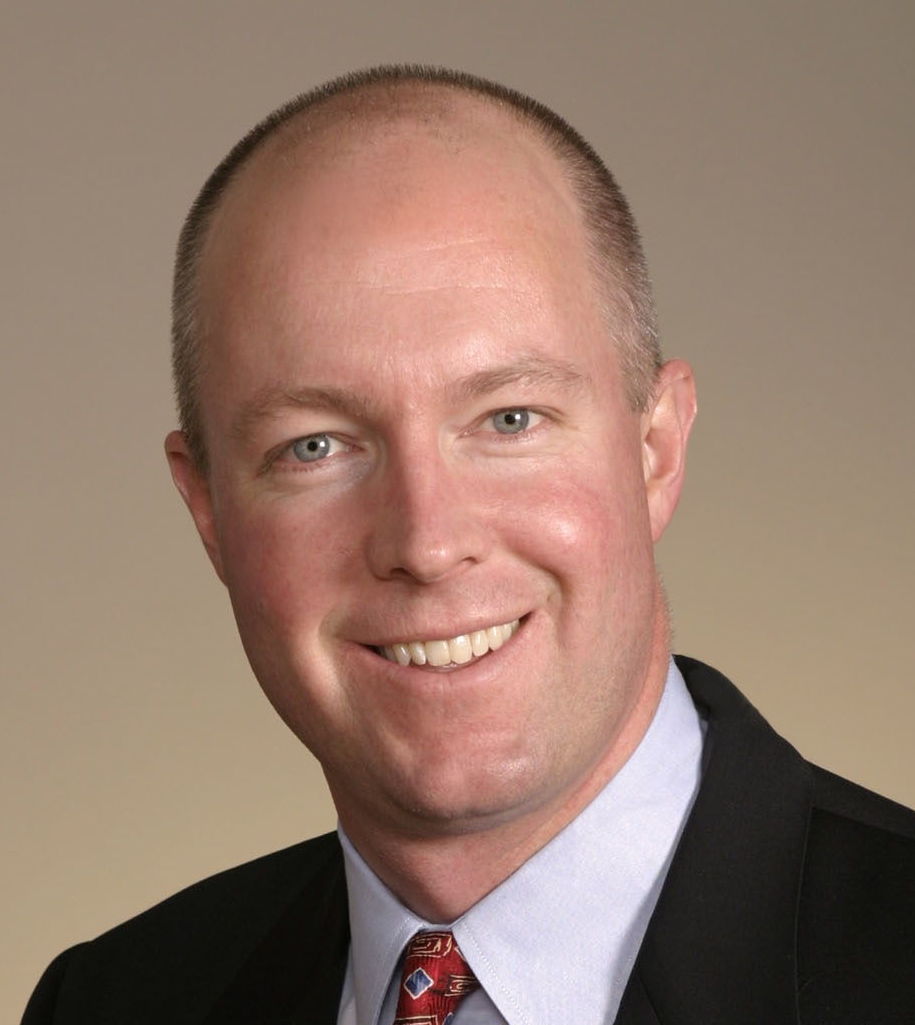 One financial consultant who recently left Schwab after 21 years and reached out to RIABiz after seeing the Journal article says that his former employer struggles to keep consultants.
"What happens is you've got these long lists of clients that you must talk to on an annual basis, but the problem is you have too many clients. And the bottom line is they just don't have enough people," said the source, who asked not to be named. "The biggest issue is they don't have the manpower. They want to hire more people but they're losing more people than they're hiring."
Schwab has a history of seeking to grow its advice army en masse. In 2015, the firm announced its grand intentions to hire 1,800 financial advisors and increase the size of its branch network by about 55% to 500. That hasn't come to pass. See: Schwab's big reveal at its July update: Goal to hire 1,800 financial advisors and unpause branch expansion.
It's complicated
As the discount brokers struggle, RIAs are in no position to rest on their best-interest laurels as questionable practices on a discount broker's part have the potential to tarnish the proudly fiduciary RIAs allied with it.
Roger Hewins, president and founder of Hewins Financial Advisors LLC, a $4.4 billion-AUM RIA in Redwood City, Calif., who benefits from Schwab's referral program, has a layered view of the situation. He acknowledges that Schwab can offer clients inexpensive investments and planning to clients who have smaller AUMs than his firm could handle.
"I don't want to weasel out of taking a stand here, but I do believe this is a complicated issue – very complicated," Hewins says.
Hewins, who also owns Wipfli Hewins, aimed more at mass affluent investors, continues: "If they do it well, that is a real benefit for the client and worth the cost. I have no issue at all with them trying to get clients to use their managed accounts and planning instead of simple, low cost investments. It is not bait-and-switch or selling the same product in a more expensive form, it is selling incremental services that the client may need." See: Schwab steals a big chunk of SMA market share from wirehouses, according to new Cerulli data.
Schwab's Cianfrocca explains further why his firm stands on solid ethical ground.
"Schwab was founded on the philosophy that an investment firm should serve and protect the interests of its clients. To do that, we base financial consultant compensation on neutral factors − not on revenue earned by the firm − that reflect the time, complexity, and expertise required for different investment products and advisory services. And the economics of serving self-directed and advised clients are comparable for Schwab as a company, and we believe we have great solutions for both types of clients." See: Schwab's grand plan to alleviate its 300-to-1 customer-to-advisor crunch gets indefinitely shelved.
Cianfrocca points out that more than half of financial consultant compensation is base salary and ongoing service pay. "Our plan has built-in disincentives for putting a client into an advice service that isn't right for them. If a client moves assets out of one of our advisory services within four years of enrollment, the financial consultant loses all of their up-front sales pay on that advice enrollment."
Double bind
Despite its 1,900-plus word count, the Journal article didn't delve into two of the underlying causes for such practices. First, discount brokers, by their very nature, sell cheap trades. Therefore, analysts say, to make money it's necessary to put clients in programs that earn more revenue and therefore encourage their consultants to put clients' assets into advisory programs and managed accounts. See: TD Ameritrade angers RIAs who feel 'blindsided' after TD Ameritrade's actions prompt the departure of all Vanguard and some iShares ETFs from its NTF platform.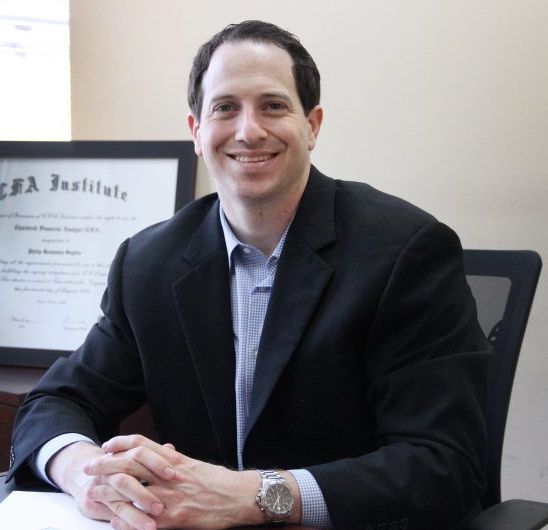 The second major issue is the longstanding problem of attracting high-quality financial consultants and keeping them onboard. This means firms like TD Ameritrade, Schwab and Fidelity are forced to keep their compensation rates as high as possible.
But industry analysts say these firms' efforts to remake themselves as actors in the RIA mold are stymied by wirehouse-style binds. In supervising their giant staffs, big discount brokers can't offer reps freedom to adopt a true RIA model for fear of running afoul of their compliance departments. Instead, managers watch reps like hawks and put in place uniform policies that reward placement in management accounts and advisory products.
But Welsh sees a more legitimate reason for such actions.
"I don't think it's shady business. Over time, it's in the best interest of the client to have a managed account. Being able to recommend that coincides with the best interest of the client. The question is what comes first? Is it the incentives for advisors? Or is it the best interest of the client? You can argue this in any compensation structure that you'll have these types of problems." See: It's time for RIAs to shift the 'fiduciary' debate and make it about 'integrity'.
Hewins agrees with Welsh that in many cases it is better for clients to be in more diverse products such as managed accounts.
"Yes, there are fees for the planning, it is more expensive than simply buying Vanguard index funds and having no planning and no advisor to assist you," Hewins says. "So I think the issue of conflict is real and complicated -- unavoidable, really. But as long as it is an issue related to the choice between inexpensive investments and a value-added service like a financial planning relationship, I think making clients aware of the option is itself a service. People without a plan, and investing on their own, frequently make substantial mistakes. And these firms (e.g., Schwab) have platforms from which they can offer these services relatively inexpensively to clients who do not have the minimum assets to work with a firm like ours."
Hewins adds: "If the planning is poor, or non-existent, that is bad too. So the potential for abuse is real and I know these firms pay a lot of attention to that. I believe they are trying to do the right thing."
---
---
Mentioned in this article:
Team Hewins
RIA Seeking to Hire Advisors
Top Executive: Roger Hewins
---
---
---
Stephen Winks
January 30, 2018 — 8:31 PM
The secret sauce is prudent process (asset'liability study, investment policy, portfolio construction, performance monitor, etc, , authenticated back to statutory fiduciary duty) essential to professional standing in advisory services. Only by putting services back into the financial services business will discount transactional brokers be effective at render advice. The catch 22 is brokers are driven by the same prudent process in becoming advisors. So, technically, there is no difference between any transactional broker who has aspirations to be an advisor. Doesn't this mean the big three cusodians must make a cultural shift to advisory services to revive the relevency of their discount brokerage business in a market-place increasingly driven by advisory services? SCW.